Michelyn and Mark (4 nostrils, 868 fragrances, 365 days a year)
Managing Editor, Mark Behnke and I share many of the same interests outside of fragrance, but have very different perfumed personalities. Mark changes fragrances multiple times a day, whilst I have been known to go scentless for a week. Mark and I can wear the same perfume and it smells so different at times, he might even be my evil scent twin. We always look forward to CaFleureBon's End of the Year "Best Ofs and Worst Ofs" in Fragrance, since we try not to compare notes ahead of time. Based on past years, we seem to be on the same fragrant page more often than not. 2013 was a year where perfume really expanded its influence world wide. You could find your favorite perfumer in far-flung locations like Dubai, at the first Elements show there, as easily as sitting in front of their organ. In a year where over 1000 fragrances were introduced, collectively we sniffed 868 of them. These are the fragrances, the people, the ads, the bottles and the Houses that got our attention in 2013. –Michelyn Camen, Editor in Chief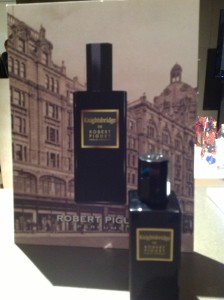 Fragrance of the Year: Knightsbridge de Robert Piguet
MB: From the very first moment I smelled Knightsbridge de Robert Piguet at Esxence in March I knew I had probably smelled my Fragrance of the Year. The simplicity behind a brief of "Imagine you're in Harrod's at 3AM" has led to a new classic for a venerable line.
MC: The brief for Knightsbridge was indeed evocative, but even without knowing the back story, this fragrance stands on its own and takes my breath away. When Joe Garces, the CEO and Creative Director for Piguet sent me a sample, I was enthralled by the rich leather at the base, (the best buttery leather accord I have smelled in years and don't get me started on the creamy sandalwood). Knightsbridge's opulent orris heart stole mine. This is the best fragrance from Perfumer Aurelien Guichard for Piguet since Visa and in my opinion his best work to date. Unlike the Oscars, when many of the best movies debut at the end of the year so that the Academy will have them top of mind before they vote, Knightsbridge was never forgotten for newer releases. Mr. Garces, we hope the nice folks from Harrods will allow you to share this with the rest of the world.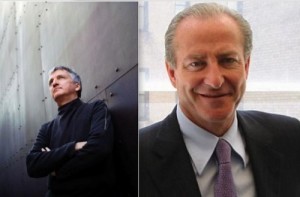 Perfumers of the Year: Ralf Schwieger (l.) and Alberto Morillas (r.)
MC: I have a special affection for Ralf Schwieger since I was the first perfume blogger to interview Ralf in 2009! At that time he was known mostly for two fragrances: Hermes Eau Merveilles (co-created with Nathalie Feisthauser) and Frederic Malle's Lipstick Rose. Last year, his work for Etat Libre D'Orange (Fils De Dieu and Afternoon of the Faun) and Atelier Cologne (Sous le Toit de Paris) was spectacular as was Barneys New York's new designer fragrance, L'Wren Scott for Barneys. So, this year, I am making up for last year's oversight by awarding him Perfumer of the Year for 2013. Ralf has a generosity of spirit and is a caring mentor to junior perfumers at Mane. Ralph is a brilliant interpreter of briefs, somehow capturing the essence of the brand, yet making each composition his own. In 2014, he created masterful specialty perfumes: Greg Lauren for Barneys, Iris Nazarena for Aedes De Venustas . As in 2010 for Atelier Cologne, he demonstrated his ability to be an integral part of a start-up; Ralf worked closely with Douglas Bender of Charenton Macerations on the provocative, Christopher Street. Simply stated, Ralf Schwieger represents all that is great about this industry.
MB: Alberto Morillas is one of the most prolific perfumers working and on the mass-market side of things he has made classics. In 2013 he plied his trade on the niche side of the street more than ever before and for those who dismiss him as a perfumer who creates for the masses the output for 2013 shows a master perfumer at the top of his game. Eau D'Italie Acqua Decima, Amouage Opus VII, By Kilian Musk Oud, and Penhaligon's Iris Prima are all within my top 50 new fragrances of 2013 and no other perfumer had more than two.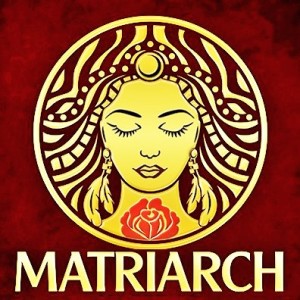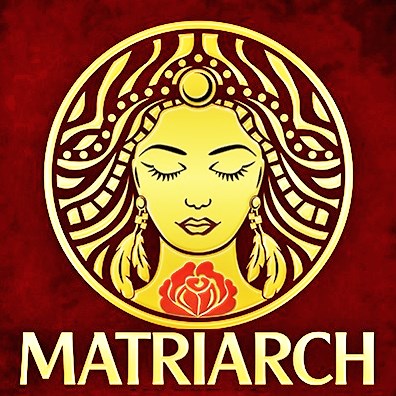 Best Indie Perfume House of 2013: House of Matriarch
MB: Christi Meshell truly stepped up her game this year and her House of Matriarch had a spectacular year of creativity. It started with The Maj and ended with Sacre Tabac Part 1; in between was Blackbird, Woo, Entendre, Lucid and the fantastic Achtung Collection. Incredible year for Ms. Meshell where she really created a brand identity for House of Matriarch.
MC: That is exactly what I would have written, almost to the word, but must add, the House Of Matriarch began its transformation last year with Forbidden, which was a special project between The Natural Perfumer's Guild and CaFleureBon for Ophiuchus. Don't forget Coco Blanc and a wonderful website redesign; House of Matriarch is a perfect example of one woman staying true to her spiritual self and sharing her good fortune with numerous charities in the Seattle Community as well. 2013 is the year that Christi successfuly combined creativity with commerce.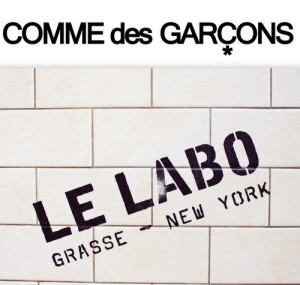 Best Niche Fragrance Houses of 2013: Commes des Garcons and Le Labo
MB: Comme des Garcons was one of the forerunners of niche perfumery but in the last few years it seemed like the perfume business had been less integral to the brand. 2013 changed all of that as with Black, The Blue Invasion Series, and Monocle Scent Three: Sugi the clock felt like it had been wound back to when Comme des Garcons was the leader of the niche pack.
MC: It has been a long wait for a new fragrance for Le Labo fans, two years to be exact since Santal 33. This was a banner year for the House that Fabrice Penot and Eddie Roschi built. 2013 brought us three City exclusives (I know; I am working on that dratted window, but it is hard to beg on the floor in stilletos) and two mainstays were added to their core line- Lys 41, Ylang 49. They released a San Francicsco Exclusive Limette 37, the Dubai Exclusive Cuir 28 and the haunting beauty that is Moscow's Exclusive Benjoin 19. To cap the year off, the first Le Labo boutique opened in Saks Fifth Avenue bringing the concept that fragrance can be made in small batches, freshly blended, with your name on the bottle to a more mainstream audience who never imagined that such personalization exists.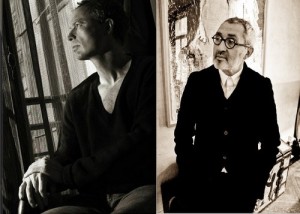 Creative Directors of the Year 2013: Jan Ewoud Vos (l.) and Christian Astuguevieille (r.)
MC: Jan Ewoud Vos of Puredistance gets the honor this year with his creative direction for just one fragrance: Puredistance Black. I was really annoyed when I received a card with the sample saying "Envision. Smell. Feel. Don't Analyze". So I didn't and was transported to a world of mystery, a world of shadow and light. When Mr. Vos met perfumer Antoine Lie, he gave him a visual brief of two photos of Jeremy Irons and David Bowie and M. Lie hit it on the first mod. As someone who is tired of so many perfumeries churning out a Noir fragrance just to be on trend, they should all stop now. Puredistance Black is the new Black and I really doubt any new fragrance will even come close. Kudos to Jan for changing it up. For those who keep score, Black was my runner up for best fragrance.
MB: Christian Astuguevieille of Comme des Garcons has been the creative force behind Comme des Garcons for 20 years. That he is still finding ways to push the brand aesthetic to new heights after all of that time shouldn't be taken for granted; it should be celebrated.
Best Celebrity Fragrance 2013: TIE Dita Von Teese Erotique and Adam Levine for Her and for Him
MB: In a world where celebrities sell their name to put on a fragrance and that is the end of their involvement Dita von Teese doesn't allow for that kind of laziness and the latest release, Dita von Teese Erotique leads the celebrity pack by a country mile.
MC: Dita is bringing back every day glamour to perfume at great prices to all of us who aspire to be skype ready at 7:00 AM. I have come to expect that from Ms. Von Teese's creative direction and aesthetic. So, to my surprise since I am not a fan of celebuscents I have a tie; Erotique and Adam Levine for Women and Men in the category. Yes, Adam Levine. People Magazine's Sexiest Man Alive for 2013, the very same guy who tweeted to fellow Voice judge Christina Aguillera: @adamlevine I also would like to put an official ban on celebrity fragrances. Punishible by death from this point forward. It seemed like he was selling out when he did a complete 180 and announced his new…celebrity scent. Luckily he enlisted Yann Vasnier, who is one of CaFleureBon's Sexiest Perfumers Alive. Adam Levine's love of sandalwood is beautifully expressed by Yann in the female version and citrus leads the masculine. A surprising celebrity scent that I would have thought cost over 100 dollars and is better than most niche perfumes that are on the shelves.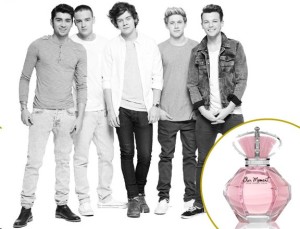 Worst Celebrity Fragrance of 2013: Our Moment by One Direction
MC: Our Moment should have been called One Moment, because that is all the time it deserves on our blog. Harry Styles' hair gel must have fallen into this foul fruity floral mess. If any of their 16,875,910 twitter fans gets into my space, I am heading in the Opposite Direction.
MB: While they might sing the "Best Song Ever"; One Direction Our Moment is pretty close to the Worst Perfume Ever.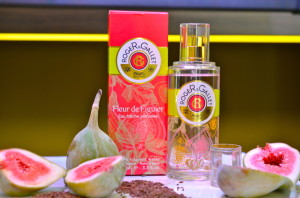 Best Bang for the Buck: Roget & Gallet Fleure de Figuier
MB & MC: Francis Kurkdjian for less than $50US? Roger & Gallet Fleure de Figuier could easily have been part of the Maison Francis Kurkdjian line for thrice the price. Roger & Gallet continue their long association with the best perfumers for the best price.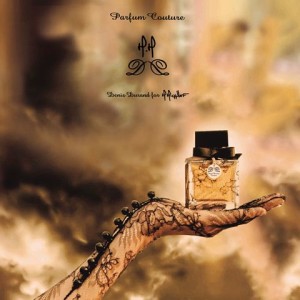 Best Designer Fragranceof 2013: Le Parfum Couture Denis Durand for M.Micallef
MC: When Martine Micallef and Geoffrey Nedjman wrote to tell me about their fragrance for French designer Denis Durand, a close friend of Madame Micallef's, this self-proclaimed Fashionista was ashamed that she googled M. Durand. I am glad I did; because if I ever win the Lottery, one of his glamourous gowns will be mine. Le Parfum Couture Denis Durand is one of the best releases from M.Micallef in recent years (Ylang in Gold takes that honor released, last year) with its slinky,sensual melange of orange blossom, honey, spices, and animalic notes. The black chantilly lace bottle sits on my dresser and never fails to remind me I need to apply even more black kohl eyeliner.
MB: Le Parfum Couture Denis Durand for M. Micallef's lace covered bottle contains a spectacular powerhouse of a fragrance which brings Haute Couture and Haute Parfum into reality.
Best Natural Perfume of 2013: Strange Invisible Perfumes The Rose with the Broken Neck
MB & MC: Strange Invisible Perfumes The Rose With the Broken Neck has almost the best name of the year (for Mark) and it is the best natural perfume of the year for both of us as Alexandra Balahoutis created one of the most complex natural perfumes we have ever experienced. Michelyn has high hopes that although it was a special edition, it just might make its way into the permanent collection. And for Michelyn it is in a tie for the best name for a perfume this year.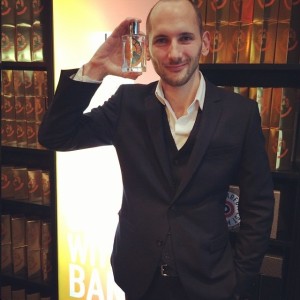 Rising Star of 2013: Quentin Bisch of Givaudan
MC: This is my favorite category. There is something special when you realize that there is a perfumer with immense talent who is relatively unknown but won't be for long. Enter Quentin Bisch of Givaudan. I first learned about Mr. Bisch while watching his emotional appearance in Ian Denyer's Perfume Documentaries #2 for BBC, 2011 when he was a Givaudan trainee. I am not surprised that one of my favorite Creative Directors Etienne de Swardt of Etat Libre D'Orange chose Quentin Bisch for La Fin du Monde, which is Mr. Bisch's first fragrance.
MB: Quentin Bisch has been tapped as the next new star in the perfume firmament. That kind of pressure could stifle someone of lesser talent. His first signed release appeared in 2013, Etat Libre D'Orange La Fin du Monde. It confirmed all of the potential and has me eagerly awaiting a 2014 full of more from M. Bisch.
MVP (Most Valuable Perfume Person) of 2013 Michael Edwards (l.) and Jeroen Oude Sogtoen (r.)
MB: Michael Edwards has been the official record keeper of perfumery; 2014 will see the release of the 30th edition of his Fragrances of the World compendium. As the only person who is obsessed with keeping the record accurate and timely, there is no one else like him in all of fragrance.
MC: Michael Edwards is THE only one I trust when it comes to accuracy and has my mad respect. For 2013, Jeroen Oude Sogtoen has my heart. He single handedly continues to bring Mona Di Orio's artistry to all those who love her, two years after her untimely passing (December 9, 2011). Mona, we will never forget you and each year, with each new perfume that Jeroen and his team release we feel your presence. Jeroen we thank you for sharing Eau Fraiche and Violette Fumee and as Mark wrote in his review of Eau Fraiche "it's ok to smile now". And we are.
2013 Hall of Fame: Frederic Malle (top) and Team Karen (Karen Dubin and Karen Adams) of Sniffapalooza (bottom)
MC: Team Karen, Karen Dubin and Karen Adams of Sniffapalooza have spent almost twelve years creating unique olfactive experiences for thousands of perfumistas and newbies alike. They began with eight women sniffing scents in 2002 and in 2013 had over 160 perfume enthusiasts at Fall Ball. Niche brands such as By Kilian, Atelier Cologne and more recently Roja Dove and Jardins D'Ecrivains were launched during Sniffapalooza Events. Throughout the years they coordinated olfactive journeys to Lisbon, Barcelona, Grasse, London, Florence, and Paris. Sniffapalooza hosted MasterClasses and introduced many a rising perfume star at EAU (Emerging Artisans Uncorked which over the past several years has been MCed by our own Mark Behnke). This year, Karen Dubin was honored by CEW (Cosmetic Executive Women) with the Great Idea Award in Fragrance 2013, the first consumer to be so honored. Through their tireless efforts,Team Karen have worked to build an International fragrant community where everyone is welcome and is your new BFF (Best Fragrant Friend).
MB: I love the Karens and all they do for the consumer side of fragrance. My choice has more to do with the artists who make those fragrances. Frederic Malle was the first creative director to put the name of the perfumer on the label underneath the name. While the practice hasn't caught on the desire to know who is making the perfume we wear can be traced back to this innovation.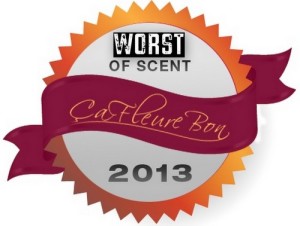 Hall of Shame 2013
MB & MC: In 2013 we noticed more new brands looking to make a quick buck with pretty bottles, unfinished compositions and aggressive business practices. The combination has made us feel like the moneychangers have invaded the temple of perfume and we fervently hope they all lose money so they can be cast out post-haste.
Best Collaboration 2013: Smell Bent Brent Leonesio and Austin Young "Accident and Jean-Claude Ellena with Chef Olivier Roellinger for Hermes Epice Marine
MC: Hermessence for Hermes Epice Marine was one of the best fragrances of the year, created by two masters in their repsective industries: Hermes' In House Perfumer,Jean Claude Ellena and Chef Olivier Roellinger. The man who lives by his nose and the man who lives by his taste have artfuly co-created a perfume of astonsihing artistry in this homage to Cancale, a seaside commune situated in Brittany in northwestern France.
MB: A collaboration should create a synergy which brings out the best in both. Brent Leonesio and Austin Young's "Accident" is a culmination of everything Mr. Leonesio has been working towards on his Smell Bent line. It reflects both artists' sensibilities and it is a real piece of olfactory art.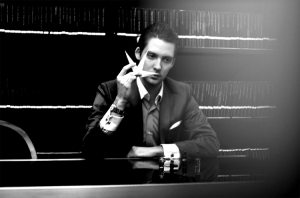 Matthew Zhuk of Ex Idolo
Best Limited Edition 2013: Ex Idolo Thirty-Three
MB and MC: Ex Idolo Thirty-Three is a limited edition because once the 33-year old oud is used up that will be the end of it. Grab a bottle while you can Ex Idolo Thirty-Three is the perfume equivalent of a 30-year old Chateau Margaux.
Best Fragrance Ad campaign of 2013: Marilyn and Chanel No. 5
MC: The most iconic perfume in the world reunites with the legendary Marilyn Monroe. In this beautiful 30 second homage to the woman and the fragrance, we watch Marilyn Monroe- in all her vulnerabilty and breathtaking beauty as we hear rare recordings of her speaking about her love affair with Chanel No.5. I can't resist…inevitable.
MB: Chanel with the actual Marilyn Monroe audio and video was a step up from Brad Pitt last year but…
Worst Fragrance Ad Campaign of 2013
MB: I am tired of the over-use of Marilyn Monroe/Grace Kelly/ Audrey Hepburn by fragrance companies and stars styled to look like them. Those three were originals when you imitate or use them you illuminate your lack of style and/or imagination.
MC: Oh come on, Glade..My stomach turns every time I see your commercial with "master perfumers'' hard at work using precious essential oils to create the olfactive wonder known as the Glade Plug In.
Best Perfume Bottle of 2013: Greg Lauren for Barneys New York and Eric Kormann Steampunk
MC: Greg Lauren's one of kind hand painted bottles. He distressed each bottle cap with a hammer, chlorine, sandpaper and a little paint. After mounting his eponymous label on the front (with intentional creases and folds), Mr. Lauren hand splashed paint onto each bottle and placed pieces of masking tape across it with Greg Lauren hand written with a sharpie.
MB: The Jules Verne inspired bottle captures the name of Eric Kormann Steampunk perfectly. The best part is so does the perfume inside.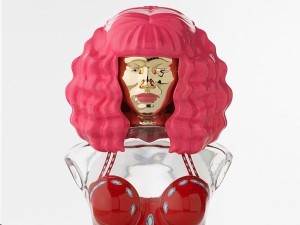 Worst Bottle of 2013: Nicki Minaj Minajesty
MB & MC: We can probably just give this to Nicky Minaj every year she continues to make perfume. Nicki Minaj Minajesty continues the style of hideous almost scary bottles started by last year's Pink Friday. The stuff that nightmares are made of.
Best Buzz 2013: Roja Parfums and Hermes Hermessence Epice Marine
MC: The British are coming! The British are coming! More swooning fans then when the Beatles crossed the pond, Perfumer Roja Dove took the US by storm, introducing his extensive line of Roja Parfums first at Bergdorf Goodman, then at OSSWALD NYC. Thousands of perfumistas have a new "Fetish" and are "Enslaved".
MB: From the moment I read the Vanity Fair article about the collaboration between Michelin chef Olivier Roellinger and perfumer Jean-Claude Ellena to produce Hermes Epice Marine I was hooked. The collaboration lived up to the buzz.
Best Flanker of 2013: Guerlain Shalimar Ode a la Vanille sur la Route du Mexique and Diptyque L'Eau de 34 (trente quatre)
MB: Guerlain Shalimar Ode a la Vanille sur la Route du Mexique is the longest name of 2013 and it is also one of the best flankers of a classic fragrance. Thierry Wasser refreshes Shalimar with a gourmand twist and it works very, very well.
MC: Diptyque's L'Eau de 34 is a two- for-one flanker, taking the best of the original Diptyque L'Eau and blending it with the best of 2011's 34 Boulevard Saint Germain. Can a flanker smell better than the original? You bet!
TIE Best Name for a Fragrance 2013
MC: Branch & Vine by Providence Perfume Co. Charna Ethier's first cologne was aptly named, so it ties with The Rose with the Broken Neck …naturally.
MB: Tom Ford Shanghai Lily was named after the Marlene Dietrich movie of the same name. The perfume lived up to the delicate play of shadows used in the movie and every time I hear the name I smell it.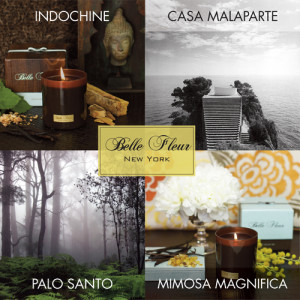 Best Home Fragrance Line of 2013: Belle Fleur
MC: As I mentioned in another post, I don't do alot of burning in my home unless it is dinner, but I love scenting my personal space. While at NY Now at the Javits Center this past August, Tony Perez the Co Founder of Belle Fleur allowed me to preview five fragrances…they may be candles but make no mistake they have all the hallmarks of niche perfumes. Created by Jerome Epinette, with the classic fragrance construction of top notes, heart notes and base notes, Mimosa Magnifica, Indochine, Casa Malaparte, Palo Santo and their Christmas candle Nazara were released just a month ago a little later than planned but worth the wait.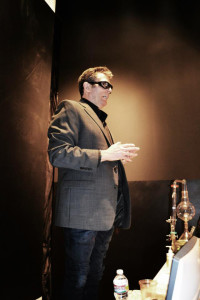 Best Discovery of 2013: David Falsberg of Phoenicia Perfumes
MB and MC: In January, Mark Behnke discovered perfumer David Falsberg of Phoenecia Perfumes with his first release Skin Graft. He challenged Michelyn's notions of what a artisticfragrance could smell like with Far NWest. By October, he became our colleague writing his Perfumers Workshop series. A new perfumer and CaFleureBon colleague within twelve months is a rare discovery indeed.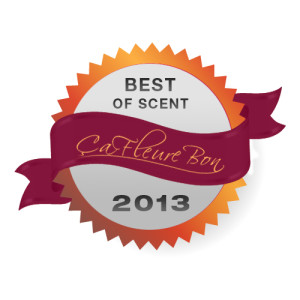 Fragrance Trend of the Year
MB: 2013 had a number of fragrances unafraid to be made for those who love perfume and not the least common denominator. I sniffed more fragrances which were made for those who appreciate something different and even though there were still too many releases this trend allowed for way more variety in all that I tried this year.
MC: Fragrance Subscription Services was a great trend during 2013. Olfactif and founder Tara Swords did a great job of putting together themed curations. Each month, for $18 you received three hard to find artisan and niche fragrances and that amount was refunded if you bought a bottle. Her curations were great exposure to perfumers like Ellen Covey, Maria Candida Gentile and Josh Meyer. Tara incorporated natural perfumes as well into her niche mix with Undergreen and Providence Perfume Co. These are great services for newbies , who can dip their noses into the niche pool without spending a bundle. Bergamot followed. I am very excited about a monthly fragrance subscription concept called Fragrance Republic, co-founded by industry veteran Francois Duquesne. Fragrance Republic is still under the radar and features exclusive perfumes not sold anywhere else. Fragrance Republic is for perfumistas; each scent created by some of the industry's leading noses including Antoine Lie and Nathalie Feisthauer.
That was the year that was in fragrance. We aren't done yet, we continue our annual tradition for more Best of Fragrance Lists; Mark's Top 25 Best Perfumes of 2013 and from our Editors and Contributors their collective Top Ten.
–Michelyn Camen, Editor in Chief and Mark Behnke, Managing Editor.
Thanks to Twisted Lily Fragrance Boutique in Brooklyn, we have a draw for a bottle of our Best Limited Edition for 2013 Ex Idolo Thirty-Three. This is a US resident only draw. To be eligible leave a comment and tell us what your favortite 2013 article on CaFleureBon was or if you found any of your top choices here. The draw will end December 31, 2013.
We announce the winners only on site and on our Facebook page, so Like Cafleurebon and use our RSS option…or your dream prize will be just spilled perfume.