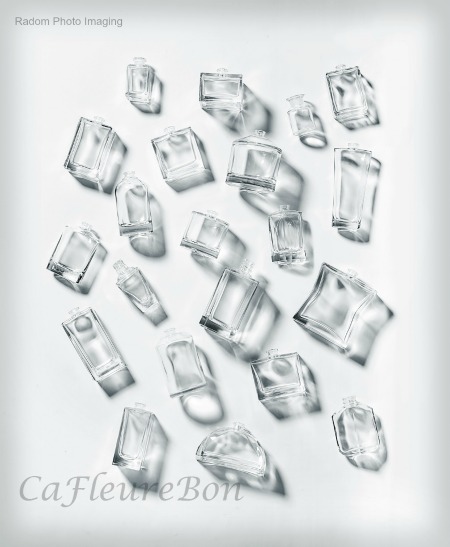 Perfume Bottle Photo by Alan Radom of Radom Photo Imaging; Bottles supplied by Delbia Do.
Day 5 of our 6th Anniversary is a celebration of family and forging your own path. Darryl Do, Luca Maffei and Madame Patricia de Nicolaï all grew up with perfume as the lifeblood of their familes' businesses.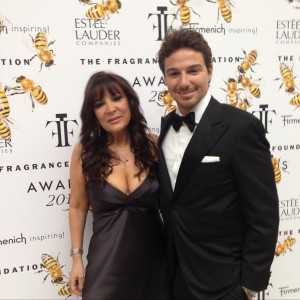 Luca Maffei and me at the Fragrance Foundation Awards 2015 Photo: Harry Fremont of Firmenich (really)
Luca Maffei of Atelier Fragranze is a rising scent star and embodies the Renaissance of Italian perfumery referencing classic style with a modern sensibility. Luca is like the super talented younger brother I never had and was my escort to the 2015 Fragrance Foundation Awards. Mme Patricia de Nicolaï was born into the first family of Fragrance. The Guerlains. She is a role model to everyone woman who has been told "no… that is a job for men". She is one of the most famous perfumers in the world and has been a pioneer of independent niche perfumery for over 25 years (before there was such a term as "niche"). To me, Madame de Nicolaï is to niche fragrance what Amelia Earhart represented to the field of Aviation. She was kind enough to include Cafleurebon in her recent book. Darryl runs a small independent family owned fragrance business in the Bronx (yes the Bronx) that manufactures, formulates and creates many luxury and niche perfumes, ancillary products such as scented lotions, hair perfumes, soaps and creams. Some of them you would know or heard of but based on confidentiality, he cannot be given credit as the perfumer– and is as Maurice Roucel once called himself–a ghost (three are in my permanent collection). Darryl is a Certified Organic Producer and has created a number of organic perfumes. He is also my friend and within 24 hrs had hundreds of perfume bottles sent to the studio for photography. –Michelyn Camen, Editor in Chief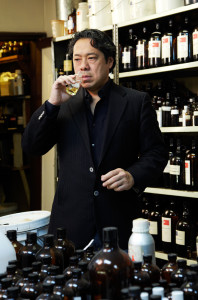 Darryl Do in his lab in The South Bronx
"In this digital age and our need for immediate access to information – I see Cafleurebon as the Wikipedia of the perfume industry – so much more insight than just facts. I always enjoy the personal touch that makes it so interesting". Darryl Do of Delbia Do, Award Winning Perfumer and President of Delbia Do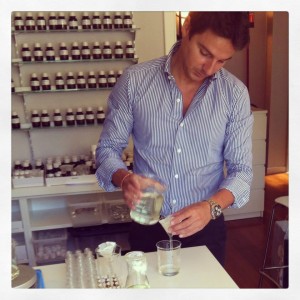 Luca Maffei at his labo in Milan
"Cafleurebon is like a magic window open to the perfumery world that gives to the reader an unique olfactory experience. Michelyn and her team are able to report all the feelings of smelling in words. Cafleurebon is also a real "behind the scene" of perfumery industry that gives the opportunity to creative directors and perfumers to tell their own story in first person. Personally I feel blessed for the chance that Cafleurebon gave me to introducing my perfumed life story and my creations to their worldwide readers". Luca Maffei, Award winning Perfumer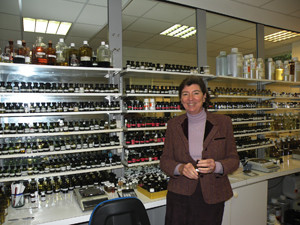 Patricia de Nicolaï in her lab Paris
"I would like to wish a great anniversary to Michelyn and Cafleurebon! The dynamique, futuristic and stimulating style of the blog is totally unique. It's a magnificent work for the perfume industry and enlightens fragrance lovers". – Award winning Perfumer Madame Patricia de Nicolaï, Co Founder of Parfums de Nicolaï
Over the next two days you will read many more personal thoughts and congratulations from wonderful people in Perfume World. Tomorrow is the finale. Their heartfelt best wishes are truly humbling. Of course there will be a surprise for one reader on day 6. Feel free to leave a comment.