Most people complain that roses have thorns, I am only grateful that thorns have roses. Alphonse Karr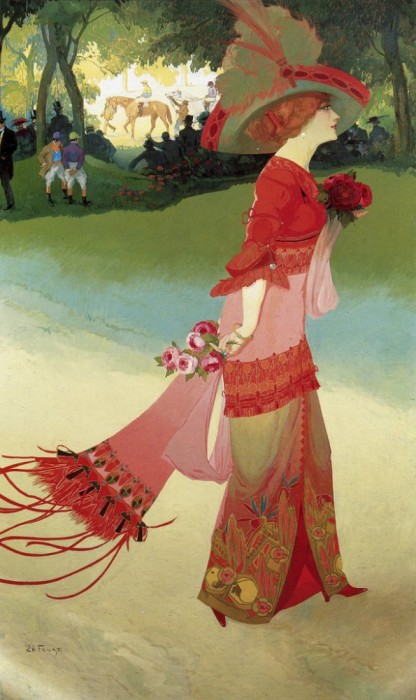 Classic, elegant, evocative, and richly floral – it's nearly impossible to describe the scent of a rose fresh from the garden and just as difficult to capture that scent. They are representative of love, of passion and of elegance.
Roses are an ancient flower, perhaps as much as 35 million years old and including up to 150 species mostly from the northern hemisphere. They have been cultivated for perhaps 5000 years, beginning in China,(Confucious included roses in his writing in 500 BC) and have been used as expressions of love, for enjoyment, for medicinal purposes, for confetti, and for decoration. The world's oldest rose that is growing today is said to be a dog rose in Hanover, Germany growing up the side of a cathedral and dating from the 9th century. The largest rose is perhaps a Lady Banksia in Tombstone, Arizona that covers 8,000 square feet, produces hundreds of small white flowers, and came from Scotland in 1885. The Musk Rose (Rosa moschata) is an early, single bloomed species that may have been an ancestor to many of our modern roses. The French or Apothecary rose (Rosa gallica) once bloomed wild through Europe and Asia and can still be found there. The damask rose (Rosa damascena) is one of the earliest roses, descended from Rosa gallica with perhaps some musk rose and Apothecary rose in the background. White roses (Rosa alba) were famous during the War of the Roses and descended from early mixture of the older dog, damask and gallica roses. Rosa centifolia or Rose de Mai is the cabbage rose with many petals.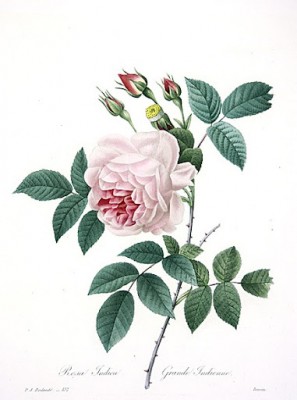 Pierre-Joseph Redouté-China blush tea rose
The Chinese rose is Rosa chinensis and gave rise to the Tea rose, providing important new characteristic to the European roses – repeat blooming and hardy evergreen foliage. Nearly all modern roses derive from these China roses.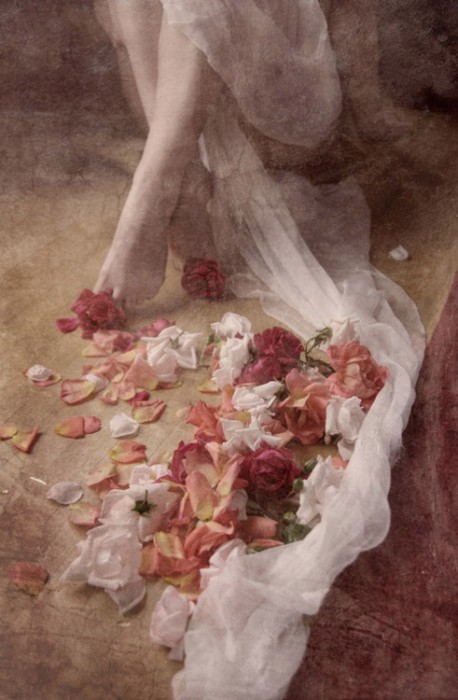 The scent of roses may be the heart of a perfume created to exhibit its rich lushness but rose extracts are also used as a modifier for roundness or smoothness. Main rose species used in essential oil production include damask rose, Apothecary's or French rose, Rose de mai, white rose, China, and Musk rose. In producing the essential oil or otto, much care is taken to maintain the fullness of the scent. Flowers are picked early in the morning from pre-dawn until about 10:30 am and flowers that are fresh and in full bloom are chosen. The flowers are taken to the distillery every morning and are chilled, then distilled as soon as possible. One kg rose oil is obtained from 3000 to 4000 kg of damask rose petals, which are the highest yielding flowers. Solvent extraction obtains about 10 times as much fragrant material making the absolute or concrete, both products of solvent extraction, less expensive than the distilled otto or rose oil. The word rose attar can mean two different things, either the essential oil of rose or the process of distilling roses into sandalwood. Attar of rose has a gorgeous scent with the floral, honey and buttery richness of roses and sandalwood intimately combined.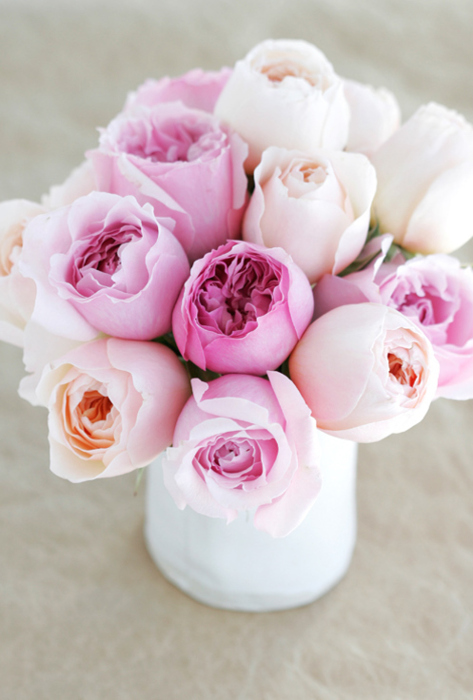 In perfumery there are two popular and readily available, though quite expensive, types of roses used. Rosa centifolia or Rose de Mai is usually found as an absolute (alcohol wash of a solvent-extract) with a rich sweet, true and deep rose scent and an odor that is described as tenacious. There are very slight hints of spice and honey. It is generally cultivated in Morocco, France and other European and Asian countries and is available in limited quantities as an essential oil. Rosa damascena is the familiar rose from Bulgaria and Turkey that is also used to produce the 'otto' or essential oil of rose. It is the primary rose used for production of essential oil, obtained from distillation. Turkey has been producing 'Turkish Rose Oil' for over 120 years. The otto is generally a pale yellow or light green liquid with a tendency to form crystals at lower temperatures. It has a warm, very deep and very rich fragrance, slightly spicy and honeylike. It is a true representation of a red rose. The absolute from this rose is described as warm, rich, spicy –floral and also possessing hints of honey and is usually orange or orange-red in color. When diluted it can be quite diffusive and may exhibit its odor best at low dilutions.
Après de si ternes absences, parfumez le vent de mes nuits."
("After such longing, perfume the winds of my nights")
The concretes (solvent extract) of damascena and centifolia are similar to the absolutes but may be slightly more true to the rose scent. Musk rose (Rosa moschata) has an earthy, musky rose scent and is difficult to find. The rare Taif roses grow in Saudi Arabia and are likely a variety of damask rose. They are delicately pink and highly perfumed. Both rose oil and rose water are made from these roses and the yield is much lower than other damask roses.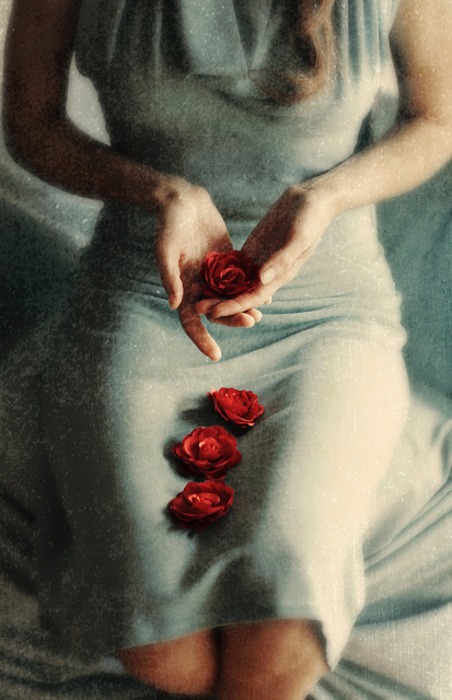 Rose oils and absolutes are often extended or adulterated with other rose-smelling essential oils and extracts including rose geranium, an herb and palmarosa which is a grass. Geranium, especially the bourbon or rose variety, provides a lovely, rosy scent that is also slightly herbal. Palmarosa or palma rosa is commonly used in less expensive applications including soap making or skin products.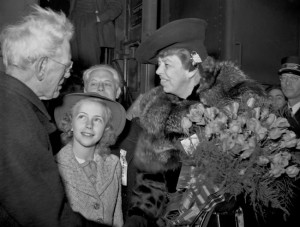 I once had a rose named after me and I was very flattered. But I was not pleased to read the description in the catalogue: no good in a bed, but fine up against a wall.-Eleanor Roosevelt
–Elise Pearlstine, Monthly Contributor
–Michelyn Camen, Art Director

Writer's Note: Scent descriptions are modified from Steffen Arctander's Perfume and Flavor Materials of Natural Origin. 1994 from Allured Publishing Corporation, Illinois, USA.
For our Draw we have gathered these beautiful nine roses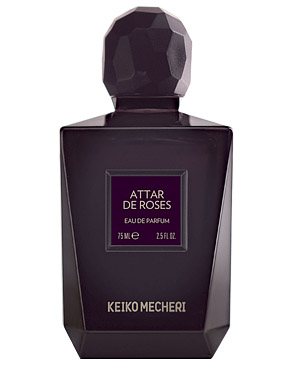 75 ml Keiko Mecheri Attar de Roses – Taif roses,sharif roses, rose anciennes www.keikomecheri.com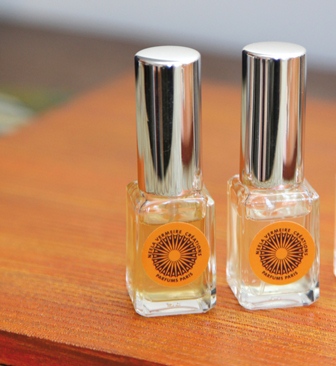 two 10ml of Mohur by Bertrand Duchaufor for Neela Vermeire- Morrocan Rose, Turkish rose oil (11% rose accords) http://www.neelavermeire.com/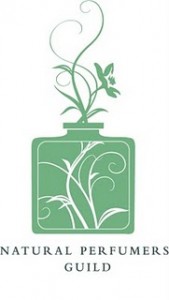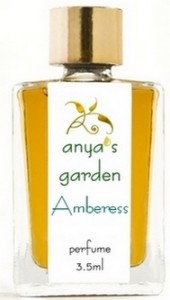 3.5 ml Anya McCoy Anya's Garden: Amberess is lush and rich with two types of Musk Rose (rare, from Zambia). It contains the otto and the absolute. www.anyasgarden.com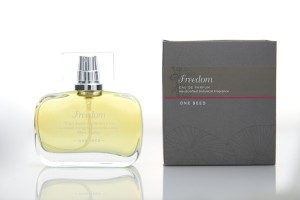 Liz Cook One Seed: Freedom 5ml. Rose notes include Bulgarian rose otto, Moroccan rose absolute, palmarosa http://www.oneseedcompany.com/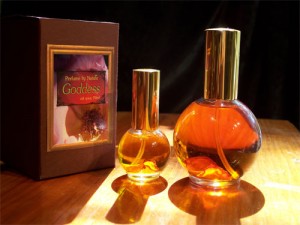 1 oz edp of Goddess by Ambrosia Jones Perfume by Nature: The particular rose Maroc "is a deep, sweet almost confectionary kinda rose note….dark orange and just sumptuous" http://www.perfumebynature.com.au/goddess.htm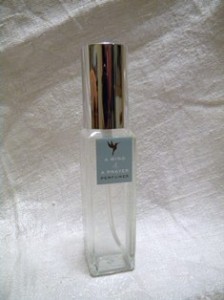 15ml Jane Cate A Wing and a Prayer: Filoli Rose, named after the legendary gardens in Northern California.(rose absolue, rose geranium) http://www.etsy.com/shop/wingandprayerperfume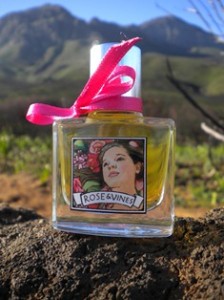 30ml Rose & Vines' Rose en Bos (pink rose and rose geranium) http://www.roseenbos.com/rose-vines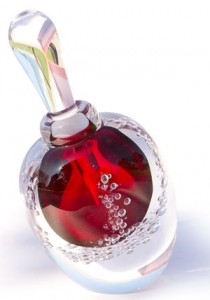 2ml sample vial Luscious Roses Parfum by JoAnne Bassett: There are six different rose oils from four different countries. There are pink – cabbage roses, red – Bulgarian damask, and white – rare Bulgarian Alba roses. Rose otto is a very treasured oil and is one of the most expensive. (36% fragrance strength in an organic base of golden jojoba oil) www.joannebassett.com
To be eligible for this draw name a rose that appeals to you in your comment and something you learned about roses. The draw is random, but feel free to mention the draw prize you would like to win by February 15, 2012
We announce the winners only on site and on our Facebook page, so Like Cafleurebon and use our RSS option…or your dream prize will be just spilt perfume.