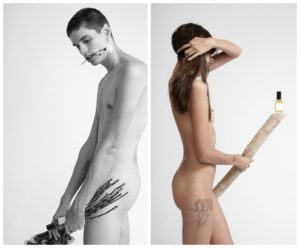 William Eadon #12 and #11 Photos
It was Editor, Lauryn Beer's reviews of William Eadon #11 and #12 that caught my attention and upon reading it I immediately called Stamatis Birsimijoglou and Eric Weiser of Twisted Lily Fragrance Boutique and Apothecary for William's contact information. William Eadonis a multi talented ol artist, photographer and designer (Cynthia Rowley for twenty Years) and a perfumer. For our 111th CaFleureBon American Perfumer be prepared for one of the most open and unconventional profiles since we began the series in 2011. Number 11s are everywhere. -Michelyn Camen, Editor in Chief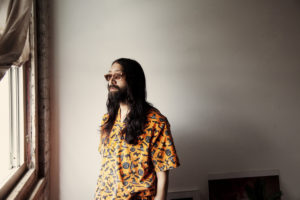 William Eadon Artist, Musician, Photographer and Perfumer
Profile: I feel blessed to have had a fairly ordinary childhood. Nuclear town, stable supportive parents, siblings, Ohio, basketball team, boy scout, summer jobs, motocross, straight A's. Somehow, it has taken me around this long to embrace that normalcy.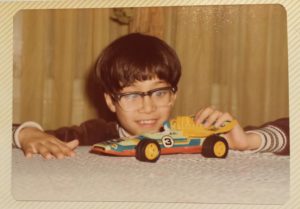 William Eadon as a young boy
I spent the better part of my youth shunning the ordinary. Attracted to every misfit within the radius of that small town, you would be sure to find me thrashing a stairwell in a hot suburban parking lot. It was the late 80's and every skateboarder at the time was a troubled punk rocker with a penchant for snakes, a love for disorder, and malice for the complacency of society. I fit right in.. LOL. You might find me at the center of any mosh pit and later explaining the next day where the bruises and cuts had come from to my caring and concerned mother. I don't think she ever understood, but thank you mom for trying. I played guitar, sang and like any other kid in America, thought it was my ultimate calling to become a rock and roll legend, felt terribly shy around girls (they usually made the first move), hung out in the mall, tried drinking and weed, tried being straight edge, got caught shoplifting and never stole again, snuck into abandoned buildings, set things on fire, and never, ever, ever, thought I would be doing any of the things I am doing today. Especially not creating a niche fragrance.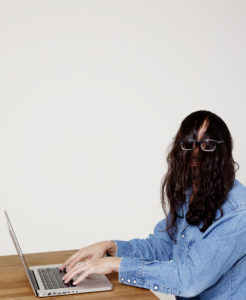 William Eadon
My salad days of college thrust me into the world of making art. Trust, I don't know how I found myself doing that either LOL. It was my high school art teacher who had encouraged me to pursue that field convinced that I was a natural artist and nothing but. Sounded good to me since I had absolutely no idea what the fuck I was doing at age 17. And so I painted for 4 years in pursuit of a BFA in painting, armed with few life experiences and nothing much to paint about, I developed technique..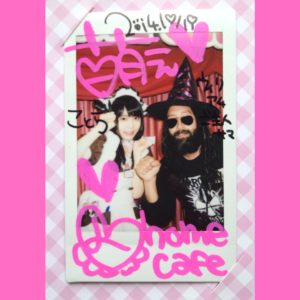 Maid Cafe
The technique of painting yourself into a corner, all the while not noticing that everything I was doing, even though it didn't feel like it, was and always is the process of finding oneself. I fell in and out of love, broke hearts, had mine broken, lived through failures and success that in those formative years felt like the world had just dropped out from underneath you.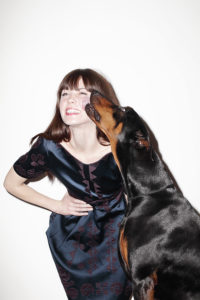 Photo by William Eadon for Cynthia Rowley,Spring2013
Floating or falling, one could never tell. One of the beauties that broke my heart was studying fashion design, I had never thought one could do that as a job (this was wayyy before project runway). Since all I knew how to do with painting after 4 years was hold a brush and mix some color, I decided to jump into something even more irrational and became a fashion designer.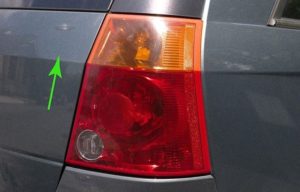 William Eadon False Flags UFO Sightings New York via instagram
I eventually found my way to New York where I have lived for over the last 20 years. Funny thing is, nothing much changes. I'm still the hopeless romantic I was in high school, or college looking for the answers wherever they may be hiding. Or, wherever they aren't hiding? Whether that might mean pinning a garment to a beautiful creature sent from above or hiding behind a lens, trying desperately to capture the moments that so often slip through our fingers fleetingly disguised as the truths we all want amends with, that might once, just once speak to the truths of our certainties or uncertainties and beg offer some relief to the unanswerable. I'm not sure where I discovered fragrance. Maybe it was Suskind's Perfume, maybe for want of coloring myself in a hue that I am not, so for a moment, I might play a role of someone better than who I thought I was. Undoubtedly, we find only ourselves there. I think it was Ylang Ylang that I first purchased so many years ago. One single note, led to another, and another. Wearing single notes for weeks, absorbing their purity.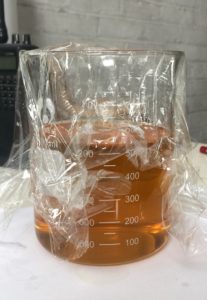 William Eadon mixing #11 Perfume
Soon mixing notes, playing with no rhyme or reason, only freedom, no textbooks, no boundaries. At long last I began creating symphonies from ditties. Strangers would stop me on a subway platform or hunt me on a windswept street. "What is it called" they'd say..uhhmmm "11" I'd respond. I had composed the 11 of eleven notes.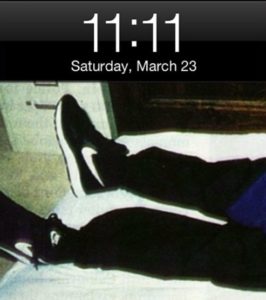 11:11 via @gauchedamned
At the time I was seeing the numbers 11:11 everywhere, so it only made sense. My first sales and deliveries were made on subway platforms on the way to work, planned with cryptic texts.. "I'll meet you at the end of the Bedford L platform at 8:30 AM, bring $100, I'll be the one wearing a Burzum Tshirt". Scent fascinates me since it eludes like life. The notes of a fragrance change and glimmer like the hands of a clock. An initial blast from an atomizer can say one thing and become a deception in the next few minutes. It is natural and aligned with the natural beauty of all of life and it's perfect chaos and metamorphosis. It is the mystery that we all want to solve and never will. That's fine, I'll relish in the moments that entail the act of solving that mystery. Because that's "normal", "ordinary", right?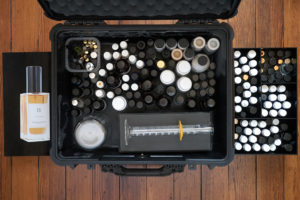 William Eadon's Perfume organ
On American Perfumery: I want people to experience joy, be happy, fulfilled, feel amazing. The natural composition of my Eau De Parfum is very important to me. I am sometimes put off by the abundance of cheaply made synthetic fragrance sold for unethical mark ups with the aid of high priced advertising campaigns, celebrity endorsement, and overly curated vessels. All of that is fun, and I'm not trying to be a hater, but the pricing is unjust and the spirit lost. I feel a desire to educate the consumer on the difference or at least put that out there. It's sad because most people don't know the difference. I think most assume that synthetic fragrances are natural. The fact is, not only do natural fragrances support an industry of agriculture, but most of the molecular composition or aromatherapeutic element and spiritual nature is lost to synthetic copies. The authentic Ambergris I put in my fragrances is there in the notes. It is unmistakable. So many commercial fragrances have misused that term "Ambergris" that it has become just a word. I don't want everything to become "just words". Making natural fragrance is unique and costly. I set the price of my EDP's at much lower than I really should since I want it to be accessible. I never got into this for the money, but in all truth, I ain't givin it away either. LOL I need the bread man. I am just in the beginning of making these 2 fragrances I have launched. I mix the batches myself in my atelier in Brooklyn, I bottle them, box them, and label them by hand. That is just where I am at this point. I am selling to 4 different stores in Brooklyn. Twisted Lily, Fellow Barber, Catland Books, and Mociun. I sell to private clients through my website. It is a small operation and a labor of love. I do it when I'm not working my other jobs.. (the ones that pay my inflated Brooklyn rent) I guess, for me right now that is what it means to be an "Indie American Perfumer". It is about sharing love. Sharing something I love. It is about being empathetic, compassionate, and true. It is about giving away more samples than you can really afford to. And it is everything but easy. I am sharing parts of who I am with the world. I want that to be true. I dabble in the occult and metaphysics, I've included some of that in the formulas. The "11" for attraction and "12" luck.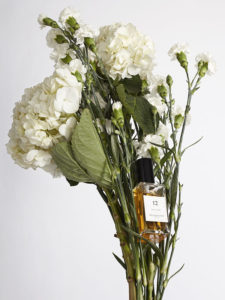 I've written prose to go along with each bottle, to send a message of what these creations really mean to me. I designated the fragrance unisex because I don't believe that different scent should be assigned to a gender. I love flowers! It's all true. It's not part of a "viral" campaign. It's just me. I guess that is what I want to share. I want to share something unique in the hopes that the scent is beautiful enough to be embraced for what it is and not the bottle it comes in, somehow, in the hope that the wearer can embrace themselves for who they are and celebrate that beautiful, intoxicating, individuality. That's what turns me on. I feel like I'm shouting now, but don't worry, that's just the "Indie American Perfumer Battle Cry".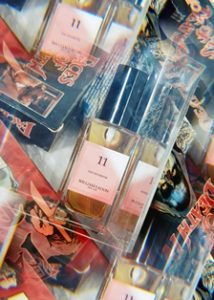 #11 Still Life by Leonard Greco
#11 CALL ME. IF YOU WANT IT, YOU CAN GET IT ALL U GOTTA DO IS CALL. FOR THAT GOOD, WOODSY, WHO DO, HOODOO, YOU DO, MAGNETICALLY AESTHETIC ASCETIC, DRAWN IN, I'M YOURS. AT LEAST FOR A LITTLE, WHILE. TAKETH NOTES. ANISE @TOP, THEN DROP. CALL ME MUSKY, NEW BORNE BABY, DRAPE ME, ON A COUNTERTOP, MY BLOC. CALL ME DANGEROUS, DRESS MAGICK CANDLE, FRANKINCENSE, ANOINT ME. CHARGE GIBBOUS, DEPLOY INTO MIDNIGHT. HAIL GUIDES, SURROUND ME, ON FLEEKING NUMEROLOGY. CONJURE ME, LUCID DREEM DEAPLY. GOOGLING ME, DON'T WANNA BE, OUT HERE, FUCK THE FEAR. IF YOU WANT IT, I GOT IT. ALL U GOTTA DO IS COME
#12: WHAT IF YOU WOKE UP NOW? DON'T DREAM IT, BE IT. FOLLOW UNFOLLOWERS, TAKE MONEY, LIKE LIGHT. POKE FUN AT PAGEANTRY, OUIJA AND CHILL. TORE UP ON INTENTION. RITUALLY RENAISSANCED NEO-SEXUAL AT LARGE. AWAKE NOW AND IT'S THE 4TH DIMENSION. INVOCATION OF OUR MULTIDIMENSION. FORGET VALIDATION, EMITTE LUCEM VERITATEM. SCREENSHOTTING SMOKING CLOVE CIGARETTES. READING TAROT FROM THE RIDER DECK. RIDE, ARRIVE, ALIVE. I'M ONLY SLEEPING. DREAM, DREAMER THE DREAM THIS HEX IWIS CREATING. BEING THE DREAM, BEING LIMA-OSCAR-LIMA, BEING LOVE. BELIEVING YOU ARE ALREADY THERE. AWAKEN.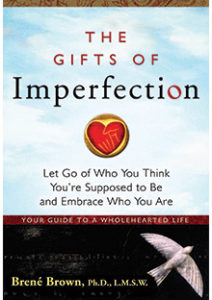 The Gift of Imperfection by Dr. Brene Brown
Brené Brown is an American author The Gifts of Imperfection: Let Go of Who You Think You're Supposed to Be and Embrace Who You Are
Favorite American Artist: I don't choose favorites. I believe if you look long enough a beauty can be found in anything. Sure, there are things that resonate with me, but that has to do with a place and a time and mindset. The meanings and attraction are arbitrary and I'd be selling myself short by naming a donor. One thing I have been thinking about is the idea of the mind artist, healer, or conventional wisdom teacher. Artists healing with teaching us how to live better, love better, embrace ourselves and others, with compassion, empathy, and unconditional love. Sometimes I am thinking that is the art we need to be paying more attention to. "The art of the self". The art of "Letting Go".. Ajahn Brahm, Brene Brown, Alan Watts. To name a few.
WILLIAM EADON, Perfumer and Creator of William Eadon Eau De Parfum– EAU DE PARFUM
Thanks to William Eadon we have a reader's choice draw in the US for registered reader description in his own words, for a bottle of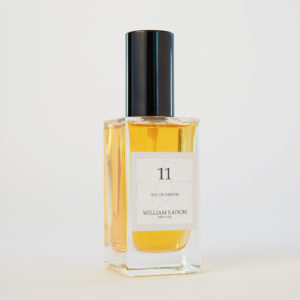 Photo: Brandon Harmon
11 EAU DE PARFUM . Anise, Honeysuckle, Jasmine, Elemi, Ambergris, Patchouli, Frankincense, Ylang-Ylang, Sandalwood, Cedarwood, Rosewood, Musk, Iso E Super $133.31 50ML
or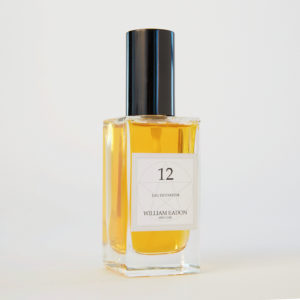 Photo: Brandon Harmon

12 EAU DE PARFUM Neroli, Bergamot, Lemon Rind, Carnation, Orange, Petitgrain, Clove, Lavender, Rosemary, Benzoin, Musk, Ambergris
In additon William is offering THREE sample sets to f American registered readers. 6 winners total
You can follow William Eadon on Instagram @gauchedamned and follow us @cafleurebon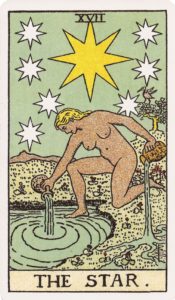 The Tarot Card 17 The Star is symbolic of reconnecting one's soul with the divine. It is represents that a glimmer of hope will enter your life
To be eligible please leave a comment with what you found fascinating and it is certainly FASCINATING path to perfumery, your choice of fragrance should you win, or if you want one of the THREE sample sets. Since many readers may want the bottle the draw ill go random after the winnders for the sample sets. Draw closes 9/21/2016
Please like CaFleureBon Profiles in American Perfumery and your entry will count twice.
We announce the winners on our site and on our Facebook page, so Like Cafleurebon and use our RSS option…or your dream prize will be just spilled perfume