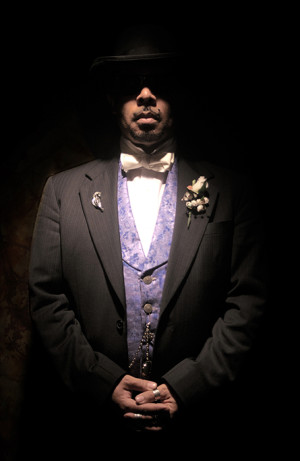 Vincent of Dreamhouse
Profile: I am from Berkeley, California. As a little boy, I use to swipe sprays of my father's cologne and even my grandmother's perfume. As a teenager, my first scent I ever purchased was JHL. My second was Paris by YSL…which gives you an idea of my range of taste…and that for the longest time I have not cared if the scent was masculine or feminine. Around the same time that I purchased my first scent, I began designing clothes/costumes…and being proud enough to wear what I had designed/made, despite how crude they were. However, I did not take it seriously as a potential career.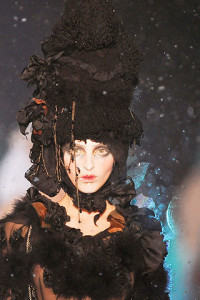 John Galliano 2009
It wasn't until 1997, picking up a Vogue magazine I saw at the fabric store I go to (to this day I still have that very magazine), flipping through it and realizing design is what I wanted to do with my life. I began following designers such as Galliano, Mugler, Ungaro, Lagerfeld/Chanel and Gaultier as I wanted to be an haute couture designer. My taste in fragrance was reawakened and I began collecting designer fragrances. Among my favorite scents were Insensê, A-Men, the Dreamer, Santos de Cartier and Pour Lui. But in the year 2000, the fashion industry, to me, became extremely sloppy and I lost interest in it, choosing to go back to my first love: costuming.
I began designing for a few opera companies in California, bringing what I had learned whilst following haute couture to my design. In 2008, feeling I wasn't getting where I felt I should be, I decided to focus on my own works. I started creating projects incorporating my design as well as my talents for photography and writing. Because of my love for opera, the ability to be able to tell a story through my works became vital. About two years ago, I became interested in purchasing Pure Malt, but didn't want to "blind buy" it. I looked online for any review of it to help sway my decision. I found a video on youtube by robes08. Then another by a pair of men who I began watching religiously, the Fragrance Bros. One day while watching one of their videos, I saw in the suggested column a video on how to make an eau de toilette. I watched it several times and finally said to myself "I can do that"…! I ordered a few ingredients and began experimenting. Since then, I have been hooked with perfumery.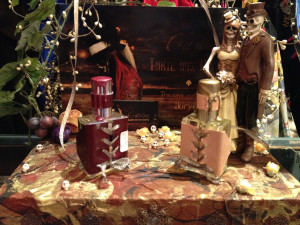 I created two fragrances and sold them through a curio shop in San Francisco to celebrate Dia de los Muertos and Thanksgiving. However, I had a much bigger picture in mind than just simple fragrance releases.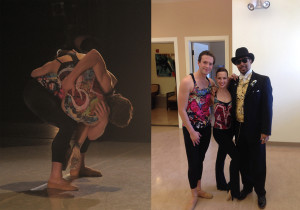 Inspiration for Rêves de Papillon was a pas de deux from Broken Open; Vincent with dancers Erin Yarbrough Powell and Robby Kretz
I had wanted for about 4 years to do a project based on sleepwalking…but I did not have an idea for mounting it. Last year it finally came to me. While watching the opening night performance of Smuin Ballet's "Broken Open", I was genuinely moved by a pas de deux performed by Erin Yarbrough Powell and Robby Kretz (and choreographed by Amy Seiwert)…so moved that in the midst of it, this question just popped into my head: "what does a man, truly in love, smell like…what would his essence be…?" This question and the pas de deux made me extremely eager to get myself home. Once I arrived, I spent the entire night formulating a fragrance based on what I saw and the question I asked myself. By dawn, I had the basis of my creation, the answer to my question, the representation of my inspiration. I dubbed it "Butterfly Dreams", because it reminded me of a soft and sensual heart flutter… something I visualized while watching the pas de deux.
Two days later, whilst walking home from the store and thinking of dreams, yet another question popped up into my head: "what does a sleepwalker dream of…?" I immediately stopped to smell my wrist, which had the scent I created permeating from it. I instantly had the revelation I had been seeking with regards to what I wanted to do with a project based on sleepwalking.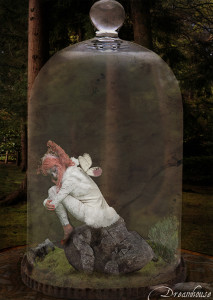 "Rêves de Papillon"
Over the next several weeks I began formulating this project. Titled "When a Sleepwalker Dreams", it initially incorporated 6 fragrances (now it will be an ongoing series), each having its own accompanying book (more like a graphic novel) which will have a visual reference of some sort to its respective scent.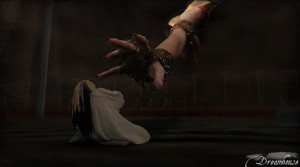 "Faux Eveil"
For instance, in the case of the scent/book "Faux Eveil", the Dreamwalker waves a juju stick which emits a cardamom based fume/incense. Each book will incorporate dreams/sleepwalking as well as references to the fragrances to tie the two mediums in to each other. "Butterfly Dreams" was fine tuned a few times and was retitled "Rêves de Papillon". The other scents/books released were "Faux Eveil", "Rêves Olfactif " and "Continuum". "Lucidité" was the next to be released followed by "Oneirogen"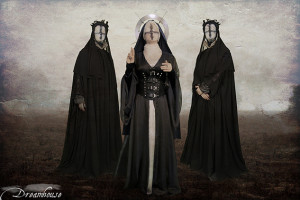 Lucidite
.My fragrance line is called "Ikiryō". I have always been into ghosts and the supernatural. Initially, the name was going to be "Vengeance"…but there's a Lady Vengeance somewhere out there (Juliette has a Gun). That was quickly changed to "Ghost"…but it was quickly realized there was already a "Ghost" out there. I then decided on "Fantôme" (French for "ghost"). But as I began building my website, I realized "Fantôme" is too similar to "Lancôme". Back to the drawing board. Doing some in-depth research, I came across this word "ikiryō" in some of my old notes. A Japanese word, an ikiryō is a ghost of a living person. I was immediately intrigued because to me scent is the equivalent of a ghost swirling about a person. I finally found my name.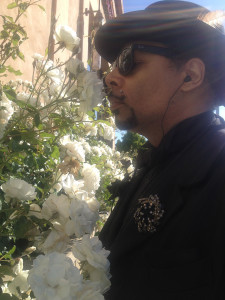 Vincent of Dreamhouse
On American Perfumery: Being an independent "American perfumer" further opens me to the rest of the world.

In Good Company by Daniel Merriam
Favorite American artist: the only "American artist" to have a big impact on my creativity Daniel Merriam. Through his work, I have been able to fuse fantasy with reality. His imagery has also influenced my embroidery on the costumes I design and make.
Vincent of Dreamhouse, Perfumer and founder of Ikiryo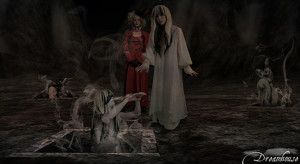 "Rêves Olfactif"
Thanks to Vincent we have a draw for our US and Canadian Registered Readers (YOU MUST DO THIS FOLKS) for their choice of the new Oneirogen, Rêves de Papillon Faux Eveil Continuum Rêves Olfactif or Lucidité which are accompanied by a paperback book OR a sample set of all six (no book). To be eligible please leave a comment with what you found fascinating (that should not be difficult; this concept is spectacular) about Vincent's path to perfumery and which perfume you would like to win. Draw closes 4/18/2016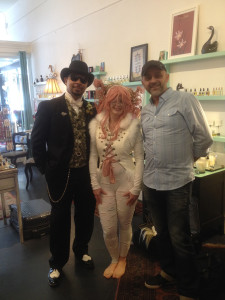 Vincent of Dreamhouse with model Nixon Sixx and Sebastian Jara Looking Feeling Smelling Great and CaFleureBon Contributor at Tigerlily in San Francisco
Editor's Note: Contributor Sebastian Jara interviewed Vincent and did reviews of Continuum and Reves de Papillon here
Please like CaFleureBon Profiles in American Perfumery and your entry will count twice.
We announce the winners on our site and on our Facebook page, so Like Cafleurebon and use our RSS option…or your dream prize will be just spilled perfume