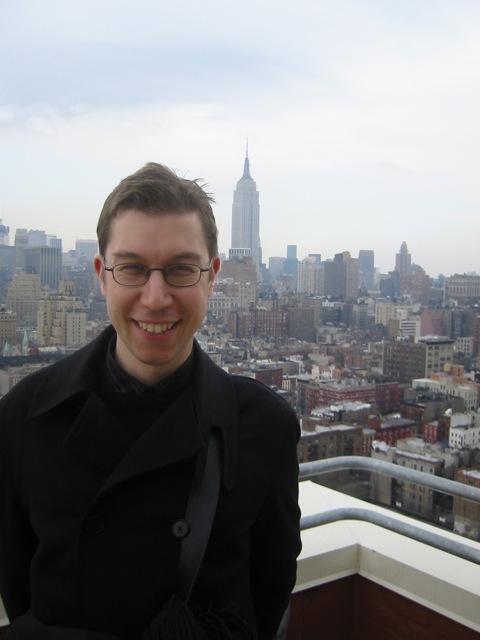 Ulrich Lang
Profile: I grew up in the South of Germany where my grandmother owned a small perfumery. I literally grew up with lotions and potions and quite possibly got the best olfactory education from an early age on. By the time I was a teenager I could name fragrances that people on the street were wearing.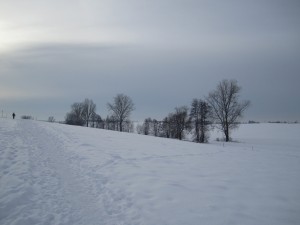 Photography: Ulrich Lang

My studies brought me to Bavaria where I focused on Business and Marketing. All my professional experience at that time was of a creative nature – I interned in music publishing and cosmetics. I think my internships with Estee Lauder in London ignited my passion for creating products.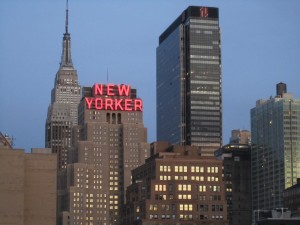 Photography: Ulrich Lang


I always dreamt about New York City and first visited this fantastic town in 1987. It was rougher and tougher then and I fell in love with Barneys New York. Their 17th Street store was fabulous. I eventually moved to New York in 1998 permanently.
I love the energy of big cities and meeting so many people on a daily basis, being exposed to different cultures. At the same time I like going back to my roots and visit South Germany where everything is slower, less frantic and quite humble. I am obsessed with astrology as many who know me can attest and I can usually guess a person's sign right when I get to know them. Being a true Libra I take time making decisions and love to connect people.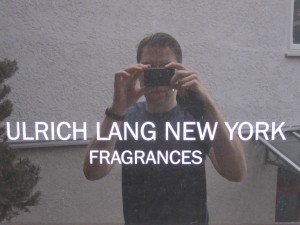 My own line, Ulrich Lang New York, came about as a fusion of my passions for both contemporary photography and fragrance. I worked in New York's art publishing arena and for L'Oreal before starting out on my own in 2003. Distribution has not changed much over the years, I still work with stores like Barneys New York and Aedes de Venustas in the US.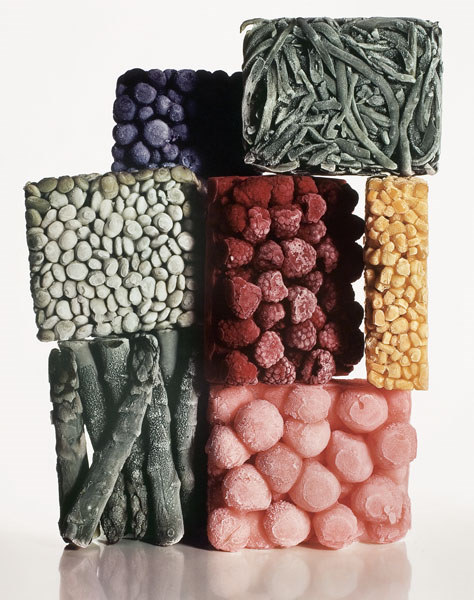 Irving Penn: Frozen Foods, New York 1977
American Art: Because each of my fragrances is introduced by a different artist, I am clearly biased answering the question who my favorite American artists are. Erik Swain, Katy Grannan and Matt Licari, the US based artists I worked with on my fragrances anvers, anvers 2 and nightscape are favorites (all three artists have different backgrounds and are in different stages of their careers). I have been collecting photography since the late nineties and I would also say a lot of Modern and Contemporary American Masters are some of my favorites. Irving Penn, William Eggleston, Jack Pierson, Roe Ethridge.
I had the luck to collaborate with numerous exciting visual artists over the years:


With Daniel Bozhkov (Bulgarian, based in New York) I created Eau d'Ernest, a fragrance inspired by Ernest Hemingway for the Istanbul Biennale 2005 (a video created by Bozkov shows Hemingway lookalikes at the annual Hemigway contest in Key West smelling the fragrance, the bottle shows the young Hemingway when he was a reporter staying at the Grand Hotel de Londres in Istanbul.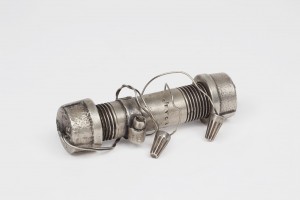 I worked on a commercial edition of Lisa Kirk's fragrance Revolution in 2010 which was inspired by the smell of revolution. The artist asked 10 living revolutionaries what revolution smelled like and perfumer Patricia Choux masterfully put together a scent. The original version of Revolution comes in a pipe bomb made of silver, platinum and gold that starts at $4,000 – in collaboration with jeweler Jelena Behrend). My most unusual creation must have been a fragrance for Andy Kaufman's fictional character Tony Clifton which was created for a show at Participant, Inc. in New York in 2009. The project was well documented in Interview Magazine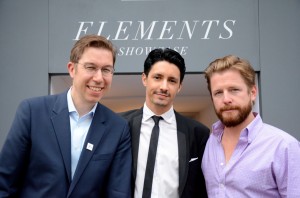 Photography:Ruth Sonalo
left to right: Ulrich Lang, Frederick Bouchardy and Jeffrey Lawson

On American Perfumery: In early 2010 I met fellow entrepreneur Frederick Bouchardy of Joya Studio and we talked about what else we could do for our industry. We both had a similar vision of creating an event / fair, an idea my friend, art fair producer Jeffrey Lawson and I had talked about for years. The three of us got along well and decided to make this happen. Everybody who has been to Elements will attest to the fact that American Perfumery is more diverse and creative than ever. More than 100 brands – American, European and Asian came to the Elements Showcase in January 2012 and gave a glimpse of what perfumery looks like in 2012. The evolving customer demands new approaches to fragrance and I look forward to more seductive and unexpected creations across all channels.
– Ulrich Lang,Ulrich Lang New York and Co founder of Elements Showcase
Editor's Note: When I first attended Elements showcase in January 2011 there were 40 brands and at the last show in 2012 there were over 100. The very first American Indie FiFi Awards were held January 30, 2012 and the winner was American- Odin New York 06 Amanu. The next Elements showcase is August 20-21, 2012. The draw takes its name from Christopher Isherwood's short story Goodbye to Berlin (the title is a quote taken from the novel's first page "I am a camera with its shutter open").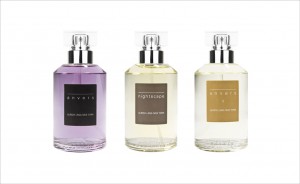 For our Draw there is a reader's choice of 100ml of any Ulrich Lang New York fragrance:Nightscape, Anvers, and Anvers 2 . To be eligible please comment on what you found fascinating about Ulrich (Uli to his friends), choose your fragrance and list three notes from the one you wish to win. Draw ends April 2, 2012
We announce the winners only on site and on our Facebook page, so Like Cafleurebon and use our RSS option…or your dream prize will be just spilled perfume.