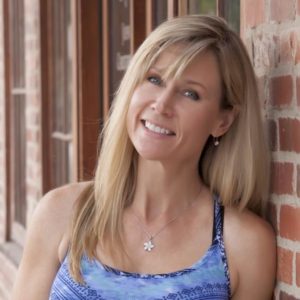 Terry Bozzo of Kyse Perfumes
I grew up in the Sierra Nevada foothills in Northern CA. I had 1/4 mile walk to the school bus stop each morning. I remember spring mornings where the smell of rain and woods would envelope me, every morning similar yet different. I could pick out grasses, flowers blooming, the smell of wet dirt, and fungus. Then fall mornings where the sun has just risen, the air is warm and humid bringing up the delightful smells of summer dried grasses and weeds. The slight sweetness of vanilla like you get from old paper hiking in the woods near sugar pines. Everything was an olfactory experience to me, and I never considered it was different for anyone else. Scent was everywhere.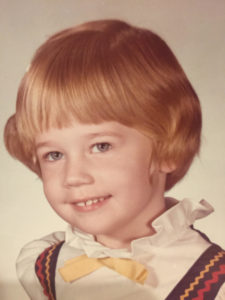 Terri as a young girl
My mom's perfume was always quiet, you never smelled her unless you got very near or went in for a hug. If she smelled particularly good you stayed there to hold on a little longer so you could breathe in her comfort and love. She taught me this which elevated scent from an accessory to a quiet sensual thing. I had many little girl scents from my earliest days. One of my favorites was Sweet Honesty. My first Chanel came in grade school, and I had quite a collection on my mirrored tray before I was 10. Almost a decade ago I discovered niche perfumes. Before that I was blind to the possibility of "perfume" as a total olfactory experience, outside of smelling good of course. Serge Lutens Chergui reminded me of the walk to school on the fall mornings…others reminded me of different periods of time in my life.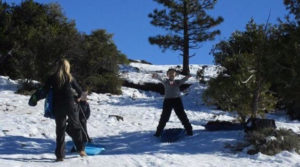 Terri with her children enjoying a snow day
The realization that there were so many ways to enjoy scent led me to researching notes rather than whole perfumes. It wasn't long before was ordering oils, accords and extracts just to experience the singular aromas. I started blending, but looking back I think my nose hadn't experienced enough to know which direction to go, or what notes might play well with others. Later, when my nose was a bit more educated, I started creating in earnest. I worked on a few formulations before creating Sucre et Fleurs, my first release.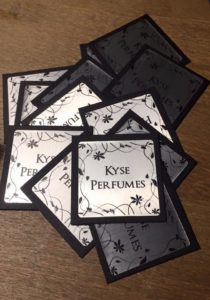 Now there are 14 scents in my line, and ideas are constantly growing. I'm a gourmand nut at heart, though I love florals, leathers and woods, so I branch out when the muse strikes. It could be a feeling, a person, or just a mood. People send me ideas and I write everything in my journal for the moment the passion is right for creating. Honest feedback from close friends allows me to cultivate and bring ideas to their full potential; oftentimes mistakes take me in a lovely direction! Each experience is a chance to learn what works and what doesn't. I've even found notes I think I don't like, when added in tiny amounts can make something round and full…like salt in cookies makes them sweeter! It's fantastic getting to work with what I love every day. I'm reveling in every minute of exploration and creation along the way! I never knew the road would lead me here. I'm doing everything I love all wrapped up into one! My BS and graduate studies are in Nutritional Sciences. I used to work in a lab researching the chemo preventive properties of soy. Mixing, measuring, and recording in my lab book are second nature. Doing it while being able to smell, test and explore perfume is constant enjoyment! I still work in nutrition as well, doing health and wellness counseling as my "day" job.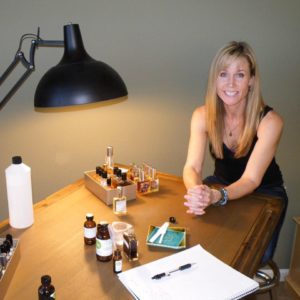 Terri formulating perfume
On American Perfumery: Being an American perfumer for me is all about independence and also interdependence. I'm a mom of two young boys and I work outside the home as well, but there is no limit to what I can do with the pieces of extra time and energy I can find in the day! I am allowed to be everything I am and not cast into a category, they are all me. There seems to be an openness about creativity, and expectation that whatever you want to do with your life is possible in America. Dream it, live it! And of course, the relationships with other perfumers has been instrumental in moving forward. The whole community is inviting and helpful, and inspiring to each other. I feel like I can forge ahead with new ideas and be judged not on only on the backbone of what has come before me, but also on the absolute value of the creation itself…your only limit is imagination.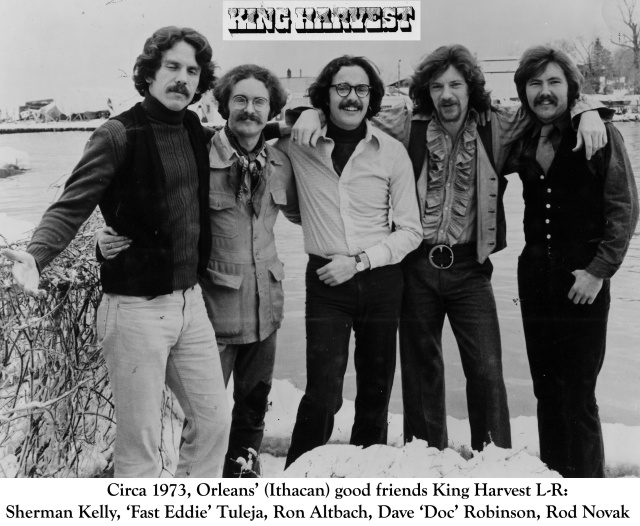 King Harvest "Dancing in The Moonlight"
Favorite American Artists: Oh too many to single out one. King Harvest, Ozark Mountain Daredevils, Jefferson Airplane, England Dan and John ford Coley, Seals and Crofts, The Eagles… I was born in 1967 so this era of music speaks of the time in my life when everything was good and my entire world was love and fun. If you were to come and sit in my studio while I'm working, I'm generally singing along with all the hits from KFRC coming out of San Francisco around the mid 70s. Everything in my life, my mindset, my ideals, the mellow mood of the era are all inspired by this music which I consider to be my one of my biggest comforts. I think that's why I am drawn to gourmands as a category of perfume; they are so full of comfort, love, and happiness!
-Terri Bozzo, founder, owner, and perfumer at Kyse Perfumes
Editor's Note: Terri is our 120th American Perfumer in this series which began July 4, 2011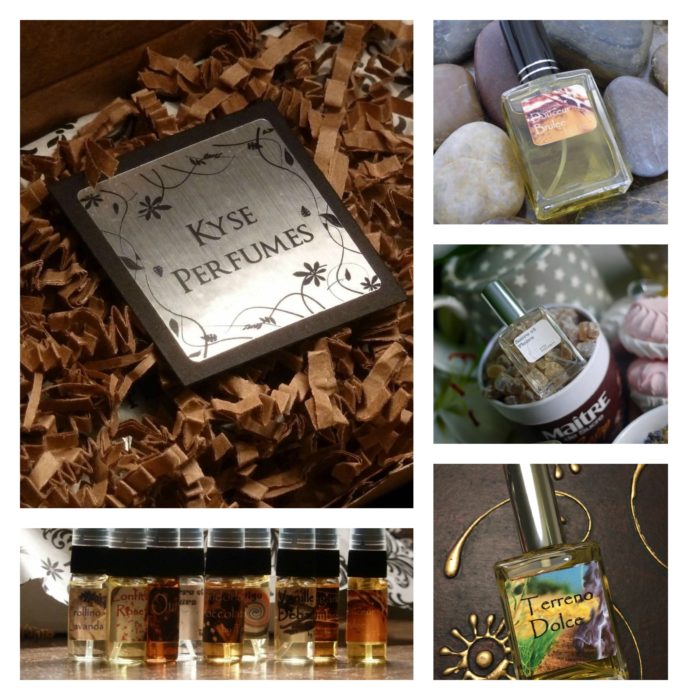 Thanks to Kyse Perfumes we have a draw for a registered reader in the USA or Canada for a either a sample set of all 14 scents, or a 30ml bottle of your choice from the Kyse Perfume line. To view perfumes and notes please visit www.kyseperfumes.com To be eligible please leave a comment with what you found fascinating about Terri Bozzo's path to perfumery, where you live, which fragrance you think you might love and your choice should you win. Draw closes 4/24/2017. Please like CaFleureBon Profiles in American Perfumery and your entry will count twice. Follow us on Instagram @cafleurebon and check out Kyse Perfume on Facebook.
We announce the winners on our site and on our Facebook page so like CaFleureBon and use our RSS feed…or your dream prize will be just spilled perfume