Stephen Dirkes of Euphorium Brooklyn
Profile:I was born in the U.S. to an ethnically German family and migrated with my family to Canada where I studied classical composition and began to score for film. My music studies led me to South Korea where I lived for several years to develop synthesizers and travelled extensively in South East Asia. I received a scholarship to study gamelan music in Indonesia and stayed for several years producing music and scoring 100's of TV Commercials. When the economy and government collapsed in 97, I moved to Prague, Czech Republic and for the next 5 years produced music, scored film, TV and eventually taught new media at the National Film Academy ( FAMU ). In New York, I make experimental film, fashion and music videos and have been fortunate to have my films regularly exhibited in art galleries and invited to premier "Official Selection" at international film festivals.
Stephen Dirkes animation reel (2014)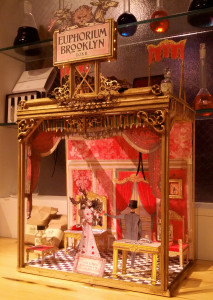 Installation
Although I don't think that I have been unusually interested in commercial Perfume as such, I have been drawn to perfumery materials since the first bottles of Javanese Vetiver and Omani Oudh I smelled in 1994. I began a personal study of perfumery in connection to research for my film, "Euphorium Bile Works". One of the people in my art department team, Adam Maiolo, has had a long interest in fragrance and making incense and would bring perfumes, essential oils, roots and powders to what became regular we sniffing parties to end our day making miniature sets. This process continued and Euphorium Brooklyn, its cast of perfumers and the Collection of Eau de Parfum, is the culmination of that research.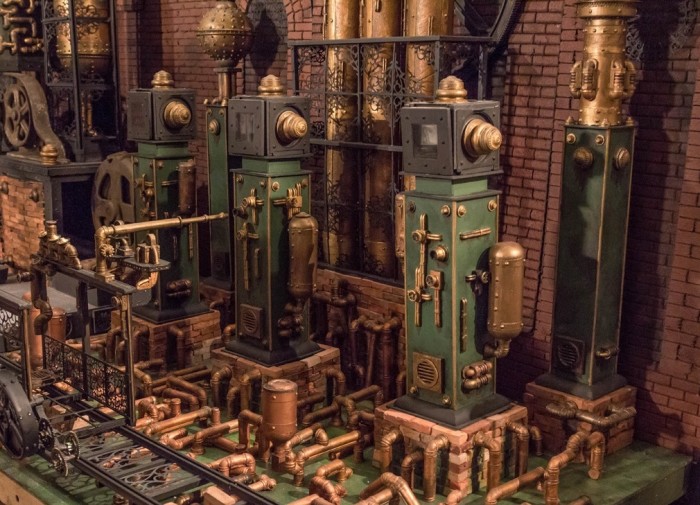 The Komodo Process
A perfumery autodidact, I approach creating fragrance similarly to the way I work as a filmmaker, in that I develop a story by creating extensive histories, backgrounds, context and characters to inhabit that world. This story and those characters then inform the choice of notes and materials to compose the fragrance. I approach creating a specific formulation, similarly to how I compose music and try to explore the perfume as a time-based/ durational medium, crafting transitions that occur over time.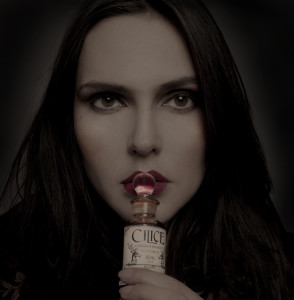 Olga Cilice photo credit Tal Shpantzer
I would love to know much more about traditional perfumery, but am principally concerned with further exploring my current methodology. I am very grateful to have learned so much from an incredibly welcoming community of perfumers with a far greater command of the craft than I and hope to continue to do so. Perhaps a circuitous route to the world of fragrance… It has felt like a direct beeline on the journey from my first exposure as an 8 year old to the Wagnerian concept of a "Total Art" storytelling, in which a singular creative vision explores all aspects of the world in which they are creating, to telling stories in this way.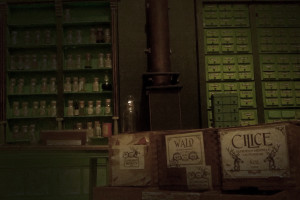 Euphorium Brooklyn Perfume organ
On American Perfumery: It is such an exciting time in American Perfumery. We are currently both in the twilight of an unregulated industry and also in the midst of a fundamental shift in terms of access to both creation and distribution. Conditions are perfect for lots of great new ideas and creative perfumers are popping up all over to add previously unheard voices to the conversation.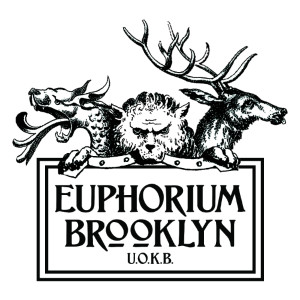 Euphorium Brooklyn Logo shows a chimera (stag, bear and dragon)
As Americans, I think we are often allowed to and encouraged to invent and redefine with a certain disregard to "How it has always been done". I am able to invent the history, context and conceptual framework of what I'm doing and pursue this very personal creative vision. American perfumery allows me to focus on creating a very rarified thing and be able to find a distribution network to bring that to an interested and engaged customer. The community in Brooklyn alone is such that I am constantly inspired by great new fragrances, palettes and approaches from perfumers informing their work with a fascinating range of influence and background. It allows me to be a storyteller that is a perfumer that is a storyteller who creates histories to inhabit with characters to have relationships, emotions and journeys to film and score with music.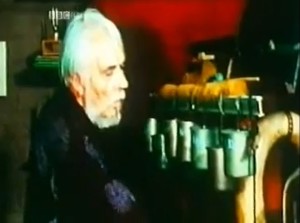 Harry Partch (photo BBC)
Favorite American Artist: Composer Harry Partch (1909 -1974) has been an inspiration to me for many years. His determined pursuit of his creative vision at all costs drove his career and led him to create a unique artistic world from creating the very instruments of his orchestra to developing new conceptual theories behind his music. I have always felt a kinship to the man and his music making.
– Stephen Dirkes, Founder/ Head Perfumer of Euphorium Brooklyn
Brooklyn Euphorium Cilice and Wald (exclusive stockist is Twisted Lily)
Thanks to Stephen we have two draws for two readers; for our US readers we have a 30 ml bottle of Cilice (reviewed by Steve Johnson here) or 30 ml of Wald. If you live in the US you can also choose 15ml decants of both. For our international readers we have a sampler set. To be eligible please leave a comment noting what you found fascinating about Stephen, your choice should you win and where you live. Draw ends March 11, 2015
Please like CaFleureBon Profiles in American Perfumery and your entry will count twice.
We announce the winners on our site and on our Facebook page, so Like Cafleurebon and use our RSS option…or your dream prize will be just spilled perfume