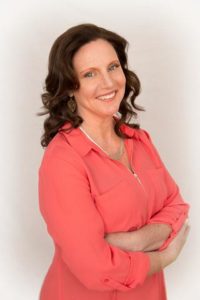 Shira Jayson of Leiani Natural Perfumes
PROFILE: I was always attracted to scent. Remembering events with the smells of the food cooking in the kitchen, perfumes on people's bodies when I went to kiss them hello, or even the laundry detergent that were used on their clothes. I was born in the 1960's. I am the oldest of four children to an American hard working, blue collar family in Boston, Massachusetts. My parents were true to their roots and religion, and demanded an ethical upbringing, but being from a family that did not have a lot of money, made me creative in so many ways. I learned to use materials like fabric to make clothes, DIY books from an early age to make crafts, lotions and good smelling concoctions. When you grow up in a hard working family,, you have fantasies of faraway places and tend to daydream a lot more about what "the rich people" have and why everyone does not live in a privileged world. I never suffered, but I did create a lot! One thing my parents did spend money on me was painting lessons. They saw a passion as well as a talent in me at a young age, and they found it was their responsibility to nurture that talent. It was during my art classes that I would paint natural outdoor themes and beautiful animals grazing in a world that I just saw in the movies. I left my talent of painting a long time ago, but the mere scent of turpentine reminds me of those creative moments and it motivates me now to create again, but this time in scent.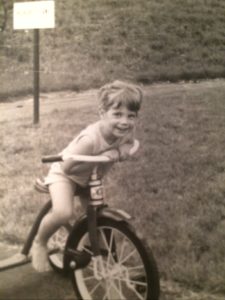 Shira at 3 yrs old
I am in my 50's now, and my career in creating natural perfumes is only about 5 years old. When I decided to make natural perfume I was sole searching and studying at The American College of Healthcare Sciences for a new career in Natural Product Manufacturing and Aromatherapy.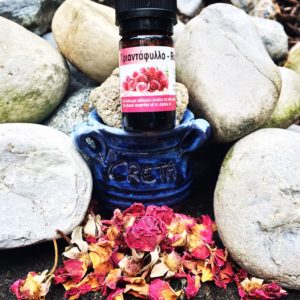 Working with rose damask essential oil in Crete
After being an at home mother for 19 years to my now two beautiful young adult children. My daughter had gone to a fashion camp, in which they took her one day to a perfume factory, and that field trip that she experienced, was like a light bulb had gone off in my head. "I want to do that, yes, perfume is a love I always wanted to pursue, but did not have the means to go to Grasse or even schooling for something so decadent after my 4 years at University of Massachusetts in Amherst". Learning about essential oils and their therapeutic properties was very intriguing as well, so I began to think now, "I can do it all"! I decided to still continue my studies, but add in a perfume course and marry the two together.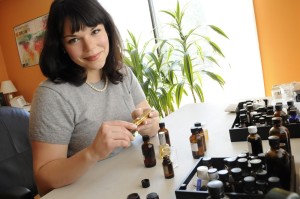 Charna Ethier of Providence was one of Shira's teachers
After searching for perfume courses, I found a beginner's course close to Northern New Jersey, where I live with my husband of 21 years, 2 kids and two labrador retrievers. Going to New York City for a couple of evenings will be fun and I could see if natural perfumery is another direction in my new career. I took a few amazing classes with Charna Ethier of Providence Perfume Company, who I still credit to this day as an inspiration.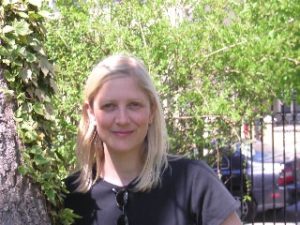 Julianne Zaleta was our 113th perfumer in this series
I also honed in on my aroma synergies in a class of natural perfume with Julianne Zaleta, from Alchemologie.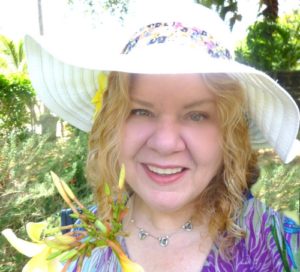 Anya McCoy of Anya's Garden and the President of Natural Perfumers Guild was our 1st profile in American Perfumery July 3, 2011
And, in between all my other studies, I became a Certified Natural Perfumer through the Natural Perfumers Guild with Anya McCoy from Anya's Garden. It was the course with Anya that solidified that I was a natural perfumer. I had to make a perfume that she would approve of, since the all-natural perfumery institute keeps track of natural perfumers. I had a summer of my friends in from Switzerland, where we made homemade Limoncello together.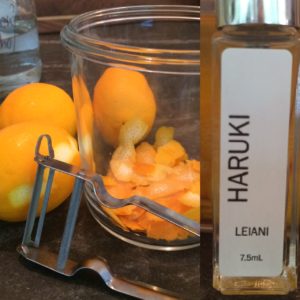 Shira Tinctured meyer lemons for her perfume HARUKI
All of us including my friend and our kids. It was such a memory, that I decided to create my summertime perfume "HARUKI", which is Japanese for Spring Time Tree. As I started the process to imagine a sunny day, lemon trees around me and people laughing and playing on big fields, I pulled out different essential oils and that is my first certified perfume. A scent that brings to me the warmth of friends during frivolous times of play and deep thoughts.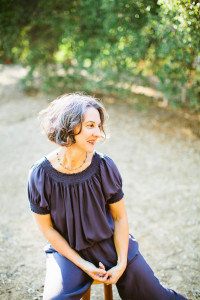 Roxanne Villa of Illuminated Perfumes
Music is always playing in the background while I'm creating. It helps take the edge off as well as helps me create. I'm a 1980 & 1990 music lover. I can't help that, it's my era and it's when I hear this genre of music that I come up with my concoctions. Now, having taken the many perfume courses (I'm actually presently enrolled in Roxana Villa's course from The East West School of Aromatic Studies, ART OF BOTANICAL PERFUME), the knowledge of real therapeutic essential oils and knowing how aromatherapy works, I use the properties of the essential oils to make it my mission to also create a medicinal blend with the beautiful scent. It is the natural world of aroma with a therapeutic advantage.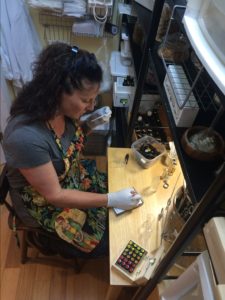 Shira at her perfume organ
When I create a perfume scent for LEIANI Naturals, I sit at my essential oil organ of 100 plus essential oils from around the world and start to pull out aromas in the order of base notes, middle notes and top notes that I think may work with my idea or picture I have in mind.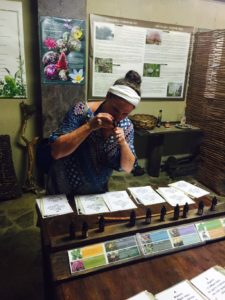 Shira at a distillery in Crete
Sometimes I make a synergy for an aromatherapy client to heal, and then I create a perfume from that particular formula. From there, I keep revisiting the scents and make different blends and it is a process that can take between 1 month to a year. Natural perfumes are of course not synthetic, so it is important to make sure the blends have fixative properties, and also the scents change in time, so they also have to meld together for a month and then you have to revisit them again and again…..while taking good notes and sometimes there are failures, but sometimes it just hits right.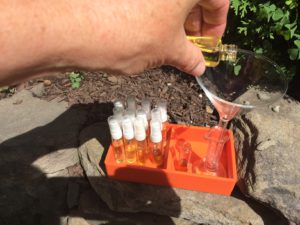 Shira pouring samples
ON AMERICAN PERFUMERY: Being an American is who I am, but being an American Natural Perfumer is so special. There are not a lot of us creating natural fragrances, but the demand is increasing and the industry is a being fueled by American indie and artisan perfumers; I'm proud to be in the forefront of the natural perfume surge!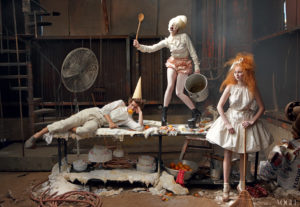 Annie Leibovitz photo for Vogue featuring Lady Gaga Hansel and Gretel
FAVORITE AMERICAN ARTIST: Annie Leibovitz is an inspiration, not only because she was a woman who inspired me to take control of my creativity by watching her pictures in all the magazines I read in those days, but also she had the art of evoking emotion of people in her photography, and I love to see the faces of my customers when they sniff their arms of the scent I created.
Shira Jayson, Founder and Perfumer for LEIANI Natural
Editor's Note: Shira is our 114th American Perfumer the series. Shira has overcome skin cancer, rosascea and Grover's disease. LeiAni is Hawaiian for "Flowers and Heaven". You can read more about her studies and aromatherapy and skincare path here
You can follow Shira on Instagram @leianinaturals and follow us @cafleurebon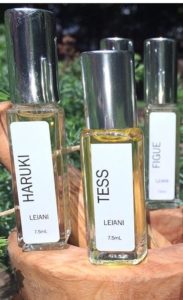 Thanks to Shira we have a draw for a registered reader in the USA for either Haruki, Tess or Figue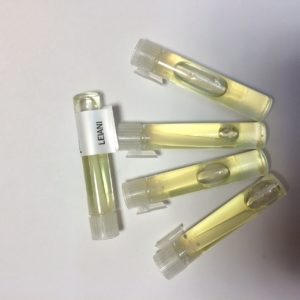 OR for our US and International readers a sample set of all three.
There is only one winner. Please be sure to register or your comment won't count. You can register here
To be eligible please leave a comment with what you found fascinating about Shira's path to perfumery and which fragrance you would like to win. Draw closes 10/31/2016
Please like CaFleureBon Profiles in American Perfumery and your entry will count twice.
We announce the winners on our site and on our Facebook page, so Like Cafleurebon and use our RSS feed…or your dream prize will be just spilled perfume