Leyla Bringas of Lunaroma
Profile: I was born into a deeply aromatic and sensually rich culture. My parents are Cuban immigrants and I was raised in Manhattan, NY most of my young childhood. Scent was a part of my world from day one. Cubans love looking and smelling clean and we were always splashed with "Agua de Violetas" (Royal Violets Cologne) after every bath or shower. Growing up, I was awoken every morning by the distinct scent of Cuban Café brewing.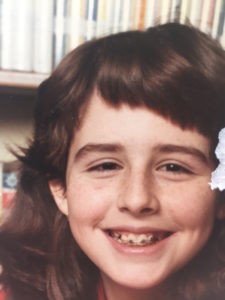 Leyla as a young girl
The sweet, rich aroma of tobacco from my grandfather's cigar collection was always a part of weekends with my maternal grandparents. My widowed paternal grandmother lived with us all of my life, she was originally from Spain. She showed me the wisdom of herbal remedies and the distinct flavors and scents of herbal teas and cooking…ahhh Azafrán (Saffron), and Manzaneá (Chamomile) and Naranja Agria (Bitter Orange).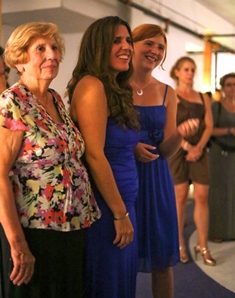 Three Generations Leyla's Mami, Leyla and her daughter
My mother, a gifted cook, baker and beautician, introduced me to the world of creating beautiful works of art with patience, and perfection. Be it an amazing Flan, a rich and delicious Ropa Vieja or a perfectly executed haircut and style, she made sure that attention to detail was number one in everything she did. She also loved perfume and wore a select few. When I smell the old bottles today, they immediately transport me back to my childhood. When I was in kindergarten we moved to Long Island, but still continued our weekends in NYC every week. In Long Island we had a beautiful garden, and were only a few miles from the ocean. I have distinct memories of smelling the salty ocean scent in the air mixed with the rich aromas of Cuban food coming from the kitchen while I played outside. Every bottle I opened as a child, for some reason, I would smell it first…. this was only the beginning.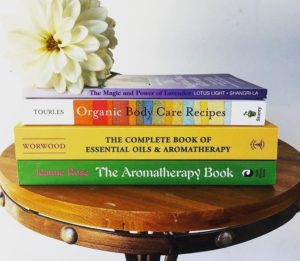 A few of Leyla's Aromatherapy and Organic Body care books
I discovered essential oils during my time in college when I was given my first herbal book. I spent countless hours reading it and making botanical body care products. After graduating with a Bachelor's degree in Psychology with 3 minors in Sculpture, Philosophy and Anthropology, I embarked on studying herbal medicine…which brought me to aromatherapy and an aromatherapy certification…which then brought me to botanical perfumery. The rich and diverse world of aromatics captured me in a way nothing else had. The vast depth and width of scent and properties found in each new botanical ally opened me further to a universe of possibilities.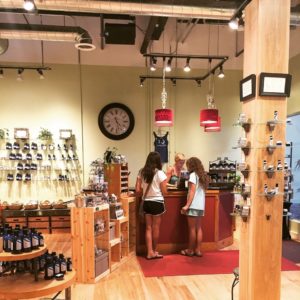 Lunaroma in Burlington Vermont
After running a local aromatherapy shop for almost 5 years, I took time away for the birth of my daughter in 2000. That same year I was inspired to embark on another journey. I took my skills and my creativity and applied them to my own vision: my first retail store, an Aromatic Apothecary in Burlington, Vermont called Lunaroma, a name I created with the help of my mother. At Lunaroma, I designed the entire product line, which, 16 years later has grown to over 300 hand crafted products.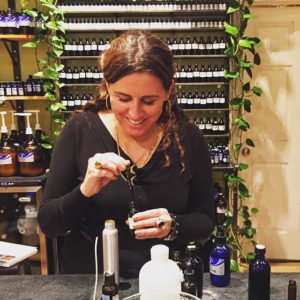 Leyla Bringas
On American Perfumery: I love being an Indie Botanical Perfumer. I love introducing my clients to the vast world of scent through the exploration of botanical extracts gathered from all over the world. The journey of scent which can be experienced from a tiny bottle, the feeling of transformation elicited from the spirits of the plants, the dimensional travel through time and space which touch some deep ancestral memories, are all driving factors in my pursuit of botanical perfumery.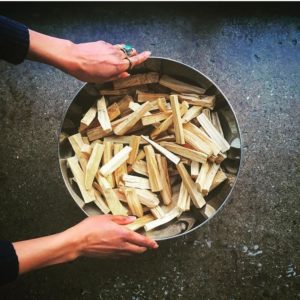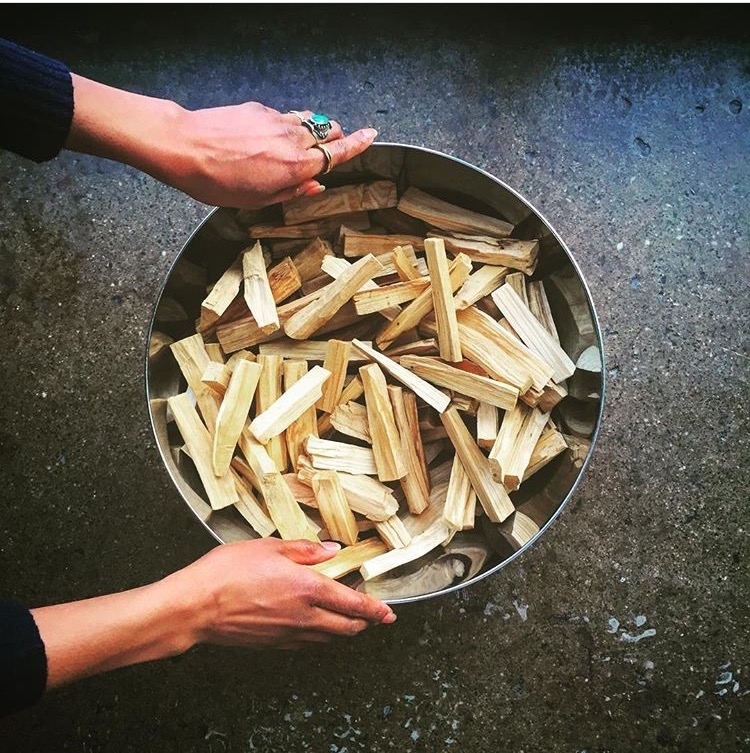 Palo Santo wood when burned is traditionally used by South American Shamans for cleansing negative nenergy
Educating the public on the true luxury of botanical perfumery and the sheer splendor of a botanical bouquet fills me with hope for the convening of humans and nature. I feel like an artist who designs explorations in olfactory travel that touch a part of our deepest nature, in a world where not many things can. I feel like I am a link between the ancient art of magical alchemy and perfumery with modern times.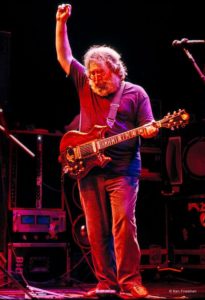 Jerry Garcia at The Lunt-Fontanne Theater in 1987
Favorite American Artist: My favorite American musician is Jerry Garcia. His mastery of the guitar and ability for complex musical composition in addition to superb skill has always mesmerized me. I have often compared his weaving of sound to the weaving of scent, which is present in any complex perfume composition. Like a beautifully crafted song that takes you into another world of thought, feeling and experience, so too does a well-composed perfume… It transforms one's presence in the now to something of magic and mystery.
-Leyla Bringas, Founder and Perfumer for Lunaroma Inc.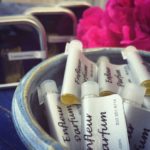 Thanks to Leyla we have a sample set of Lunaroma's ten organic perfumes Belissima, DeLa Noche, Dulce, Enfleur, Eros, Madre, Miel de Rosa, Mimosa, Mysterie, Primavera, Shakti, and Vespertina for a registered reader in the USA or Canada
Editor's Note: Leyla is a certified perfumer with The Natural Perfumer's Guild and our 102nd American Perfumer to be featured since 2011
You can follow Leyla on Instagram @lunaroma and follow us @cafleurebon
To be eligible please leave a comment with what you found fascinating about Leyla Bringas' path to perfumery and where you live. Draw closes 6/3/2016
Please like CaFleureBon Profiles in American Perfumery and your entry will count twice.
We announce the winners on our site and on our Facebook page, so Like Cafleurebon and use our RSS option…or your dream prize will be just spilled perfume