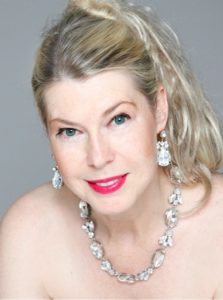 Laurie Petrucci perfumer L'Arganique Beaut
Profile: I was born in Toronto, Canada. I became a Naturalist at birth due to some Allergies to soap and many household products. I have always loved Animals and therefore preferred Natural, Made From Plants. I am a mother to Bella, my tea cup Yorkie, born in New York , who also prefers all things Natural. Upon the recent loss of my beloved Luigi, my Yorkie, born in New York. I help raise funds for the causes at American Cancer Society's Hope Lodge Hospital and The Look Good, Feel Good Program. ACS Walks in Central Park, Luigi's favorite Event in October. Also, The Animal Medical Hospital's cancer research initiatives. This is myway of giving back to the NY Community with hope they will find the Cure for Cancer some day soon.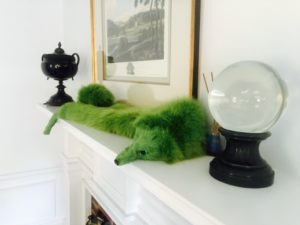 Family Heirlooms
I am the daughter of Medical Professionals and raised by loving land owners, Farmer Grandparents and harvesters of fresh fruits and vegetables is what my family grew up on. Hand crafting of Candles, Quilts and clothing is what I have learned from family and their endearing love of the land of the most beautiful properties they care for. They always inspired me to take good care of the family crops and collections in return will always give back more and more of their fruits of your labour. On the farm in my early childhood years, I remember so many fond memories of picking fresh flowers, juicy red strawberries for my mother's and Nanna's baked goods, jams and candles. I think my nose became so conditioned to smelling the freshest berries and floral scents that I can still identify those exact single notes any-time or any-where. My own Scented L'arganique Garden under development at Green Acres LJP is my own way of thanking my entire family for those life skills I learned while keeping our historic family legacy going for many more year's to come. My Mother( Retired, loved Natural Soap). My Aunt (retired Farmer in Scotland, now living in London, England) are my inspiration for all their creations of hand made lavender soap and lamb's wool scarves. Obviously, I have a long long way to go and many more lessons ahead to master my own craft, but I'm happy to continue my journey and hand something down to my heirs too in the future. Although they may have to wear my signature green jean overalls to get the job done.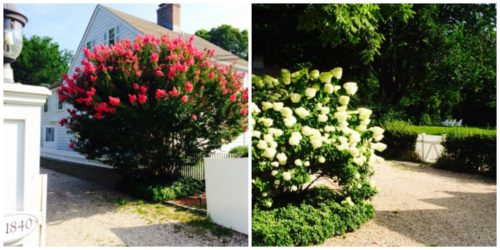 Laurie's company is named for Green Acres…. roses from the Farm
I began my career in Human Resources and I worked part-time as a Runway/Fashion Model off and on for many years. It was a fun hobby and a way to meet many Fashion and Beauty Experts that to this day have taught me so much. Most importantly, what to wear and how to accessorize my Wardrobe. Also, a great way to collect couture designer clothing and build my own portfolio of photography over time. After holding many Senior Management roles and much success in my loved Profession, I finally reached my time to retire. My Time to Stop and Smell the Roses! Leaving behind the limelight and joining the county life for me was just like coming back home again.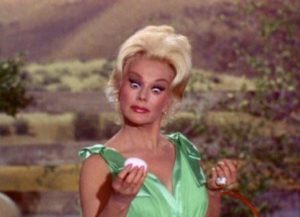 Darling I love you but give me Park Ave… From Green Acres 1965 starring Ava Gabor and Eddie Albert
Returning to my Family's legacy of caring for the land. A dream come true and even more meaningful then ever! My sister always told me, "you are more like the Comedy TV series and Movie, Green Acres. "Love the Country, but darling give me Park Ave. " Perhaps she is still right, but for me, the combination of developing the land and Green Acres LJP is the best of both worlds. City and Country lifestyle and a true sense of Home. My first Luxury Spa Collection, L'arganique Beaute was inspired by a Moroccan love story of scent of a woman and the amazing wellness benefits of Argan Oil, better known as Liquid Gold. The rare Argan Tree lives 250 years and will only grow in one protected land region of Morocco.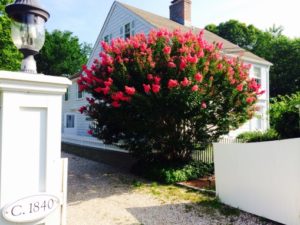 Roses from Laurie's Hamptons home and studio
Trees must always be re-planted to ensure the continued Tradition and Practices of growing this rare fruit. The People and the next generations to follow take over the land and make sure the Trees exist in the future. For this reason the precious Land and the limited number of Argan Trees are a protected species. One of my favorite harvested ingredient, 100 percent Pure Argan Oil is at the heart of my L'arganique Beaute Brand of Eau, Candles and Perfume Oils. The Beauty and Wellness Lifestyle of Morocco is why I selected this Spa Ritual for my first Luxury Spa Collection. I made the Eau De Parfum just for she in 2013, which was really all about me. I love to relax at the Spa and was on a quest to finding my own true Spa signature scent. A way to rejuvenate myself Pre and Post Spa Treatments. When I travelled far away from home, I often found the Spa's and Resorts to be so much more of a retreat with Scent at the center of it all. A most complicated and technical Chemistry project was how my perfume development journey began. Voila, one year later, my perfect Eau was born. Soon after, my Collection was launched in New York to share with all.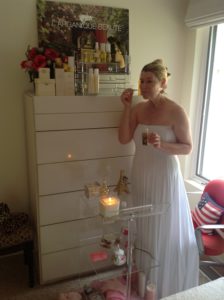 Laurie Petrucci of L'Arganique Beaute
On American Perfumery: Being an American natural Perfumer has given me a great opportunity to share many different cultural rituals of world fragrance in my work. Bringing home new, fresh and modern interpretations of rare and luxury ingredients is so very exciting. Creating my formulas based on past traditions and recipes can be like history repeating itself. It's like a second chance to be even greater than the past. Whether it be the scent creation itself or the way it's all packaged. Whatever it ends up being, it has to be authentic and sustainable all the way.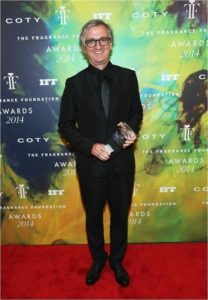 Master Perfumer
Ralf Schweiger of Mane Perfumer Extraordinaire for Iris Nazarena for Aedes de Venustas Fragrance Foundation 2014
Favorite American Artist: Ralph Schweiger of Mane. One day, he created an amazing out-door scent experience at The Best of France Event in New York. The wind was blowing like crazy all around us and his fresh scent creation filled the air so naturally. For me it was Viva la France! I will never forget that perfect scented day in New York, sitting on a chair in the middle of Iconic Times Square with Ralph. So amazing and timeless
Laurie Pettruci, Founder and CEO – L'Arganique Beaute de Parfum Green Acres LJP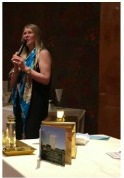 Editor's Note: We met Laurie at the Sniffapalooza Spring Fling and were very impressed by her scent, which is "Born in New York and Made in France", pure argan oil is at the center of all her perfumes and is made in small batches and handpoured. She describes her Eau de Parfum as "An intoxicating floral bouquet that blends in beautifully with rare fruit, french champagne and fine liqueurs. The fresh sparkling top notes mingle together to embrace an exotic essence made just for she. The alluring lasting scent of mimosa petals ends with a kiss of patchouli that lingers in the background of this effervescent and addictive fragrance". Laurie is our 109th American Perfumer featured in our series.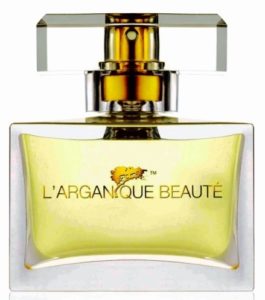 Thanks to Laurie we have Two (2) prizes for two registered readers in the USA 1.7 oz L'arganique Beaute Eau de Parfums ($175 USD)
and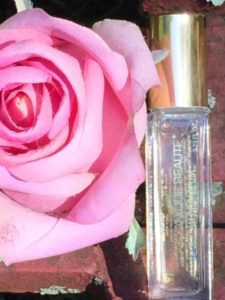 One (1) for our registered EU and Canadian Readers 7ml Eau Roller Ball.
To be eligible please leave a comment with what you fascinating about Laurie's path to perfumery, where you live and your choice of fragrance. Draw closes 8/31/2016
Please like CaFleureBon Profiles in American Perfumery and your entry will count twice.
We announce the winners on our site and on our Facebook page, so Like Cafleurebon and use our RSS FEED option…or your dream prize will be just spilled perfume