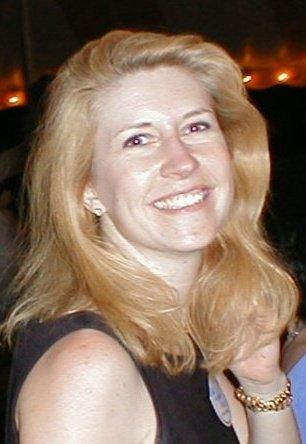 Kari Arienti of Symrise
When people ask me how I got started in as a perfumer, I tell them the truth: I answered an ad in the Bergen Record for a QC Chemist. Growing up in New Jersey, I lived across the street from my Grandma. She was a very beautiful woman; her white hair was always pulled back in a chignon, and never left the house without her lipstick, or L'Air du Temps. She was equally as smart and valued education highly. While in college, studying Chemistry, I thought I would become a cosmetic chemist, like Estee Lauder. I would create those creams, lipsticks and make up products that I learned to love at my Grandma's. As I didn't know anyone in the industry, finding a job in that field was very difficult. In the end, I took a job with Roure Bertrand Dupont as a QC Chemist. I didn't know that the fragrance industry existed in the US, let alone in New Jersey! As fortune would have it, I fell in love with perfumery.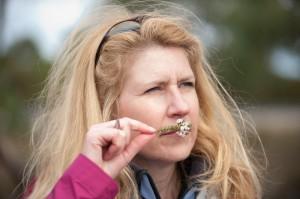 Working as a chemist, I must have been a royal pain, as I would ask so many questions. The perfumers would take time out of their day to explain more and more about perfumery, and to smell with me. Rene Morgenthaler became my mentor, eventually sending me to the Roure Perfumery School in Grasse. It was so much fun to learn how to create scents. Today, I cannot imagine doing anything else.
I love being able to tie in seemingly random influences when creating. Some days I am inspired by music. Radiohead has a depth and richness to their music that can be breathtakingly beautiful, or a messy cacophony, much like fragrance. If my ear buds are in at work, I'm usually in the zone, using music to help guide creativity.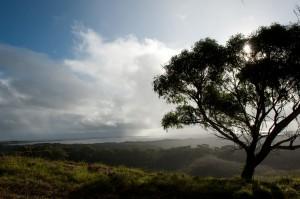 Tasmania
I also love to travel, using those experiences as inspiration. During the last year at Symrise, I've travelled to Oman and Tasmania for work. Oman was inspirational; meeting my colleagues from around the world and creating with them was great. Going to Tasmania was a high point for me. I've been to Costa Rica, California and other places in search of scents, but Tasmania was so different.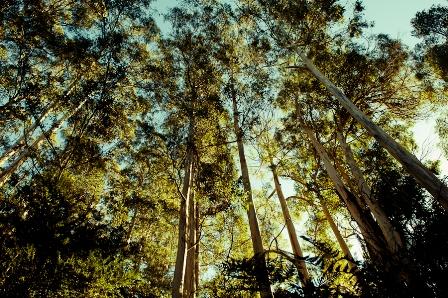 Tarkine Rainforest
Traveling with our guide through the Tarkine Rainforest was a life changing experience. I wanted to be able to truly capture the unique scents of the indigenous plants, so that other perfumers could use them, and ultimately create finished fragrances that would allow consumers to share my experience.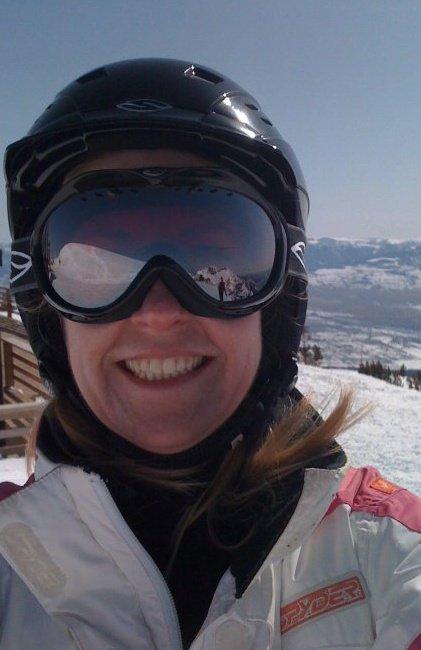 My other passion as of late has been skiing. When my son, Lars, was 5, he started skiing with my husband, Per, and his mother. Lars convinced me to try skiing one more time… That was 10 years ago. We ski and do NASTAR(next generation of skiing and snowboarding) races as often as we can during the winter. I like to push my limits to ski faster and better each year. Last year, I qualified for the NASTAR nationals. It's the kind of sport that always has room for personal improvement, yet is still really fun!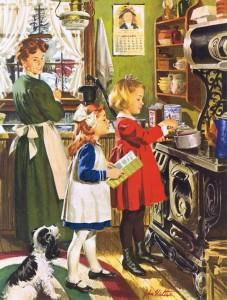 This week, the kitchen in my house was finally completed. I've been a bit off kilter for the past few months as I love to cook, and eat and make drinks. So many times I find a great combination in a recipe, and wonder how this would work in a fragrance. I also love the smell of my house when I bake. Creating fragrances for candles takes much inspiration from cooking and baking. I'm always thinking of balancing the fragrance materials as you would balance the flavors/ingredients in a recipe for the most authentic scents. Looking back on the ability to connect work and home lives, and to do something I really love doing, I think my Grandma would be happy!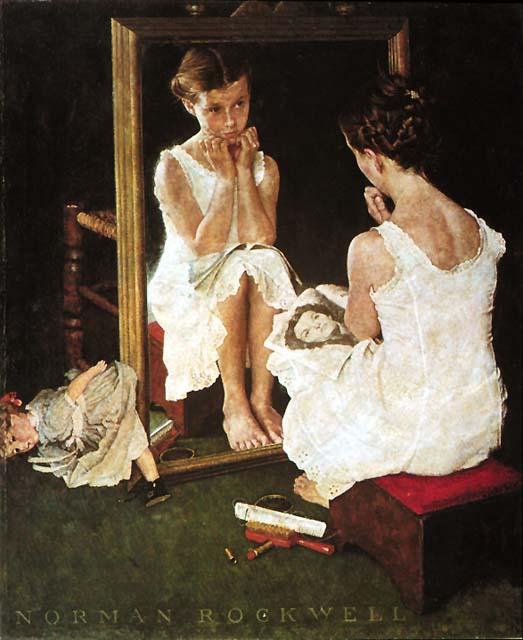 My favorite American artist is Norman Rockwell. Norman Rockwell spent most of his life in New England, especially Stockbridge, MA, where we have a house. Rockwell could make beautiful art out of every day scenes, and use his art to tell stories from a different perspective.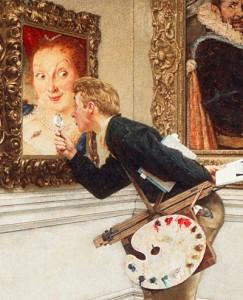 On American Perfumery Being an American perfumer, I felt less conventional constraints to creativity. Although we study the same classic fine fragrances, our market is so diverse that it allows for a broad range of tastes that stray far from the classics.
–Michelyn Camen, Editor In Chief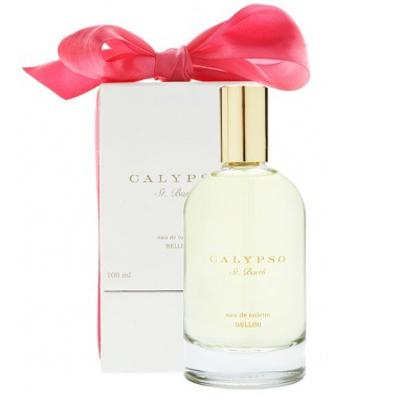 For our draw we are offering 8 oz of Kari's most well know fragrance- Calypso St Barth's Bellini. To be eligible please leave a comment on what you found fascinating about Kari by January 11, 2012
We announce the winners only on site, our new www.cafleurebon.com page and on our Facebook page, so Like Cafleurebon and www. cafleurebon.com use our RSS option…or your dream prize will be just spilt perfume
Editor's Note: Fragrance creations by Kari Arienti:
Bath & Body Works Cucumber Melon
Yankee Candle – Be Thankful, Ocean Blossom and Pink Lady Slipper
Victoria's Secret: Almost Nude and Wild One
Calypso St. Barth Bellini
We announce the winners only on site and on our Facebook page, so Like Cafleurebon and use our RSS option…or your dream prize will be just spilt perfumeWe announce the winners only on site, our new www.cafleurebon.com page and on our Facebook page, so Like Cafleurebon and www. cafleurebon.com use our RSS option…or your dream prize will be just spilt perfume