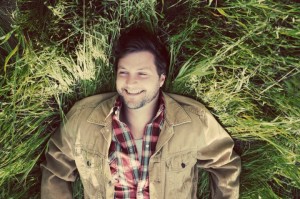 JK DeLapp is a Natural Perfumer (and former model and stuntman)
Profile: I was born 30 miles outside of New York City, on the Jersey side, and from the age of 9, grew up on the north side of Atlanta. It was a tremendous time of growth in Atlanta, starting in the early 90's—and we were there to ride the first wave. Metro Atlanta grew by 5 Million people in my time there, and I was exposed to more than half of Fortune 500 Companies relocating to Atlanta, domestic and international (im)migrants relocating, the Hollywood of the East becoming more established, and a burgeoning culture of expanse and growth of ideas, business practices, and opportunity. In many ways—my adolescense in Atlanta was akin to growing up in Italy during the Rennaissance.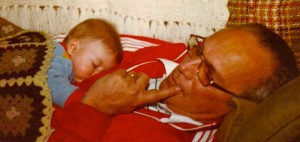 JK and his Grandpa Jo Jo
No stranger to inovation, my paternal Grandfather (confectionary) and Father (household products) have become "unknown household names," greatly influencing the lives of everyone in the West—from bite-sized candy bars to contact lenses. The family legacy, so-to-speak, has driven me to challenge myself, as well as influenced my understanding of What Is—and What Could Be–if one were to apply oneself properly.
I'm not sure about my thoughts on Past Lives, but I think I may have been a Chef, a Doctor, and a Spice Trader. From a young age, I have been drawn to my sensorial experience of the world, and to the exotic corners of ethno-botanical medicines and culinary delights.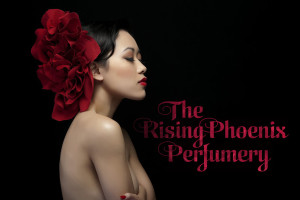 At 27, I left my home in Atlanta to pursue a 4-year formal education in Chinese/East Asian Medicine at Pacific College of Oriental Medicine in San Diego, the largest of some 50 or so schools of Chinese Medicine in the US. It was there, while in med school, that I began to see the essential oils that I had been using to make my own perfumes as simply another form of the herbal materials that I was learning to use to formulate medicines for patients. The rich history of Dao Di (Terroire, and its effect on an herb), and Pao Zhi (the method of perparation of that herb, and how it can effect it's behavior) have greatly influenced my skills in compounding, and broadened my horizons on materials and how to use them.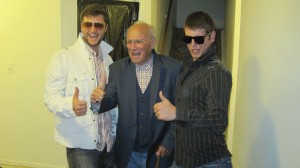 JK and brother Kyle (cofounders of The Rising Phoenix Group) with their Grandfather who is a former Mars and Hershey senior executive and is credited in the Candy hall of Fame as the inventor of bite size candies)
It was while still in school that I approached my brother, Kyle—whose skills are in finance and business—to partner and form The Rising Phoenix Group. My Aromatic Artistry has become, to me, simply another form of what I have always been doing, both in the kitchen, and in medicine. I have a tremendous appreciation for Incense (hence—The Rising Phoenix). I could literally bathe in incense , burn almost continuously fine blends from Shoyeido, and search far and wide for the finest Frankincese, Sandalwood, and Oud to burn singally in both the Japanese Kodo and Arabic styles. It is not uncommon to find food, wine, coffee, tea, or a meal being shared with me over some delicate burning fragrance in my home, as I am quite fond of pairing incense with cooking, as well as eating.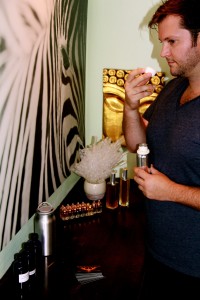 JK scent testing an Accord in his studio. Nearly every accord takes from 6-18 months to macerate
On American Perfumery: Americans as a people are an interesting bunch. We tend to be creative, push boundaries, and fight against tradition. I find this interesting, as a perfumer—as the challenge is always to be creative, to push boundaries—all the while respecting the tradtions that have come before us as we explore and discover new ways of expressing both our talents, as well as our sensorial perceptions of fragrance and art. I find my greatest joys as a perfumer lie in "Fusion Perfumery"—blending modern Western expectation with Eastern, Arabic, and Historical perfumery. Above all—I enjoy telling a good story!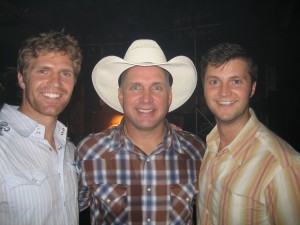 JK with Garth Brooks
Favorite American Artist: I spent several years working in Film and Television between my undergraduate years and before beginning my formal education in Chinese Medicine. I enjoy great films, like The Matrix and The Big Lebowski, actors such as Liam Neeson and Patrick Stewart, directors such as Clint Eastwood and Mel Brooks—and on the musical side of talent, Garth Brooks of course. I'll throw in Lady Antebellum, who I adore and I went to college with both Dave Haywood and Charles Kelley at UGA (University of Georgia)—all Georgia boys, like myself.
–JK DeLapp,Co- Founder and Natural Perfumer for The Rising Phoenix Group
Editor's Note: All Rising Phoenix Perfumes are non-alcoholic, hand-compounded Parfum Extraits; 4mL Bottles. Synthetic-free and 100% Natural. Each average 6-8 hours of wear, or longer. Bottles retail at $125. JK is an associate member of The Natural Perfumer's Guild -Michelyn Camen, Editor in Chief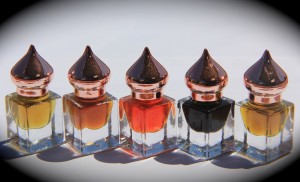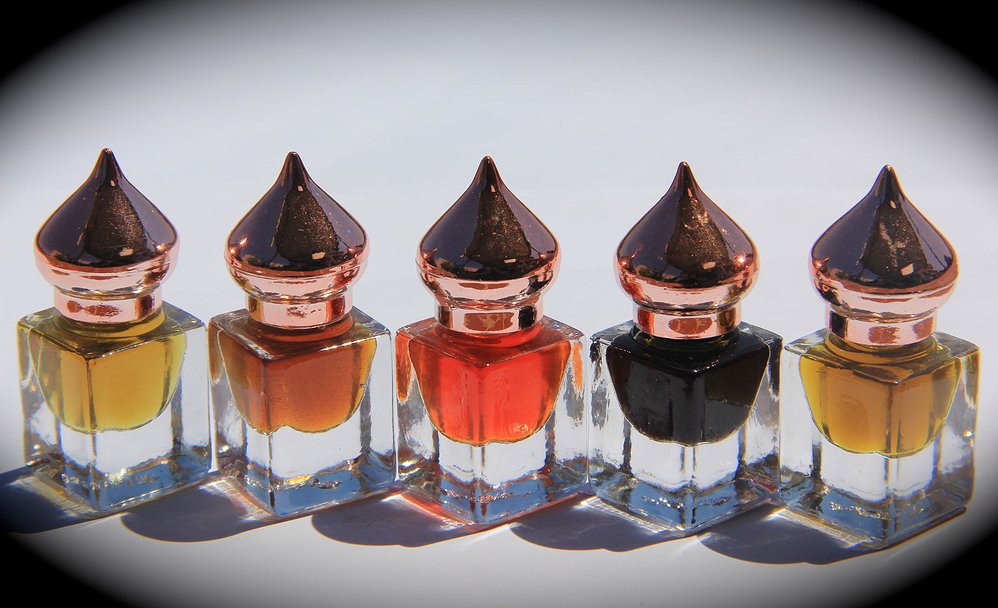 Thanks to JK we have a world wide draw More Beauty than Beast Preda Green Velvet or Poisoned Fig (Zoca Knezevic's, the co-founder of Fragrantica.com favorite) for four readers- Two for our international readers and two from the USA. Georgia boys are mighty generous.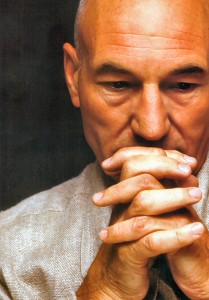 Gratuitous photo of Patrick Stewart who Michelyn thinks is one of the sexiest men alive
To be eligible, please leave a comment that includes your home country, what you found fascinating about JK DeLapp and your choice of perfume. Draw closes August 18, 2013
SUPPORT AMERICAN PERFUMERY Please like CaFleureBon Profiles in American Perfumery on FACEBOOK ; and your entry will count as two.
We announce the winners on our site and on our Facebook page, so Like Cafleurebon and use our RSS option…or your dream prize wil be just spilled perfume