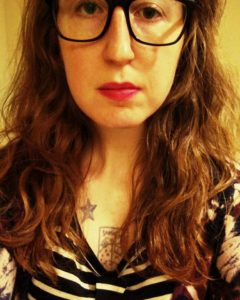 Crystal McGuire of Aurora Arctica
Profile: I was born in Peekskill, New York on July 4, 1981. I lived in a town so small, that it wasn't even a town; it was a hamlet. We had one gas station, one deli, and a very small post office. Most of my family lived within a 2 mile radius. We were surrounded by trees and mountains and wildlife, and it was a beautiful place to grow up.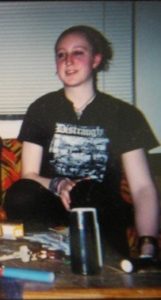 Crystal "before soap was served"
In college, I was a dirty punk kid who couldn't even be bothered to use soap. I reeked of cigarettes, spilled PBR and unwashed clothes, I had no idea how bad I smelled. I didn't use women's deodorant because it smelled like baby powder and flowers, and I hated that… I was more of an Old Spice kinda gal.
I had this amazing Philosophy professor who essentially took me under her wing. She had this very distinct scent. I could walk in to the building and know if she would be running late. Years after studying under her, I finally asked her about what perfume she was wearing, because it never changed, and it was so perfectly "her". I thought for sure that this was going to be a type of patchouli she would have picked up from India while teaching. Come to find out, it was Bonne Bell bubblegum fragrance that she had picked up from CVS and had worn since the '70's. That scent memory really sticks with me because it was the first time in my sensory experience that something didn't quite smell like it was supposed to. This bubblegum scent took on a completely earthy and natural aroma when she wore it. Another reason that this is so pivotal, is because my professor foresaw my path before I did. She had this intuition that I would be doing some sort of solitary work out in nature, amongst the plants and herbs.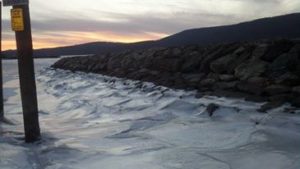 Peeksill New York in The Winter
Retrospectively, scent has played a much bigger part in my earlier years than I was aware of. The changing of the seasons always evoked these really vivid scent memories for me. I remember being a little kid and getting excited about an upcoming snow day because I could smell the snow rolling in the night before. I'd be so excited that I couldn't sleep! I still get really excited and comforted every time I smell that sharpness in the winter air.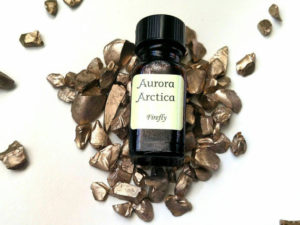 Firefly,byAurora Arctica
The smell of fresh honeysuckles permeating the warm, summer air would always transport me back to this huge field that would just swarm with fireflies all summer long. I would spend hours out there at night, just staring at the stars and breathing it all in. This scent memory is actually what inspired my perfume, "Firefly".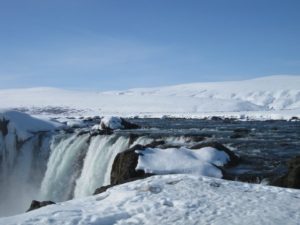 Akureyri,Iceland
Years back, I was obsessed with going to the Arctic Circle and seeing the auroras. More specifically, in Iceland. I would talk with friends about going but nobody actually wanted to go. This was right before it became a huge tourist destination. So I went by myself, and it's still the best time I've ever had in my life. The scenery was unbelievable, and will inspire me for years to come. It's actually how Aurora Arctica came to be.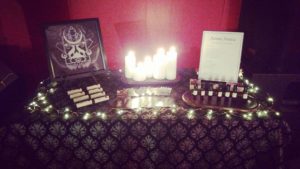 Aurora Arctica's first market displaywith the AustinWitchesCircle
I moved to Austin at the very end of May and started vending my products with the Austin Witches Circle in June (and various other markets since then). As someone who has always struggled to connect with other people, I was terrified and embarrassed to start selling my products at markets. I thought that people would come up and make that awful face that people make when they smell something terrible, but they didn't. People were excited, and wanted to know about my process, and wanted to talk about their experiences and memories with fragrance.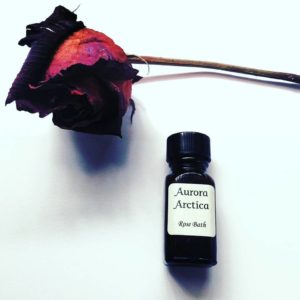 Rose Bath,by Aurora Arctica
My journey as a natural perfumer has really just begun. I started in 2014, just dabbling and making essential oil perfumes for myself. I really hated the smell of overpowering, blatantly artificial fragrances. There is such a huge scent difference between a real rose, and manufactured rose scent. The natural scent is much more subdued and stays closer to your skin, whereas the manufactured scent is overly sweet and can be smelled from blocks away.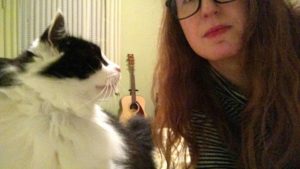 Crystal and a close moment with her cat Munch
Perfuming is a really humbling art form… you have to endure an exceptional amount of patience and failure in order to create something really beautiful. That is why fragrance is so personal for me. I don't necessarily want anyone to smell what I'm wearing. I feel like they should be invited to smell it, when I allow them to get close enough.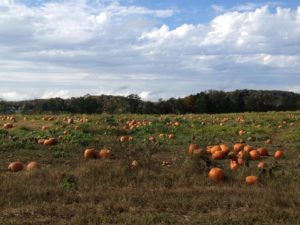 Fall in Upstate New York
I really love making androgynous scents that are inspired by nature throughout the seasons. I'm entirely self-taught, and am mostly being led by my own scent intuition. I still have a lot to learn, and am hoping to become certified with the Natural Perfumer's Guild.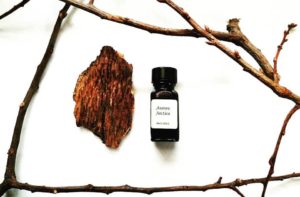 Birch Black Cologne Oil
On American Perfumery: The past decade has been really interesting in American perfumery. With the great recession, the American people seemed to finally be getting fed up with Wall Street, Big Business and Big Macs. We have been seeing people shy away from the big box luxury perfumers pushing artificial product and superficial glamour at ridiculous prices. People seem to be turning their backs on the shopping malls, and are showing more of an interest in supporting local artisan markets and small businesses rather than faceless corporations. Being an American indie perfumer means to me that I don't have to appeal to the upper class. In fact my favorite scents feature notes such as fresh dirt and burnt woods; scents that aren't often associated with luxury.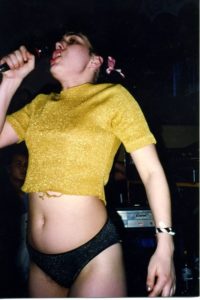 Kathleen Hanna of BikiniKill
Favorite American Artist: Kathleen Hanna of Bikini Kill had the biggest influence on me at a young age. She was my introduction to the Riot Grrrl scene, which really reinforced in me the idea that women didn't have to be submissive and quiet and in the background. Women could be loud and vulgar and angry, and it was everything I wanted to be.
Crystal McGuire, creator and perfumer for Aurora Arctica

Thanks to Crystal we have a draw for a U.S. or Canada registered reader for a a full sized bottle of his/her perfume choice of Serenity Perfume Oil, Firefly Perfume oil Rose Bath, Hallowed Ground Perfume Oil Birch Black Cologne Oil The Sacred One Perfume Oil OR Parlor Trick Perfume Oil or a sample pack containing all seven of the above.
To be eligible please leave a comment with what you found fascinating about Crystal McGuire's path to perfumery, where you live, a quote and your choice should you win. Draw closes 10-11-2016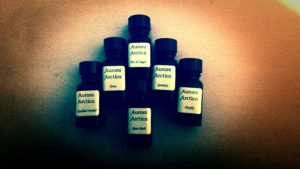 You can follow Aurora Artica on Instagram @auora_arctica and follow us @cafleurebon

Crystal is our 112th American perfumer to be featured in our series which was published on July 3, 2011 and featured Anya McCoy The President of The Natural Perfumers Guild!
Please like CaFleureBon Profiles in American Perfumery on Facebook and your entry will count twice.
We announce the winners on our site and on our Facebook page, so Like Cafleurebon and use our RSS Feed…or your dream prize wil be just spilled perfume