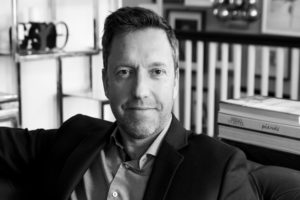 Christopher Draghi of source adage NYC
Profile: I grew up in Connecticut in a very creative family. My parents, although they ultimately became lawyers, were very gifted artists in their own right. My father, who passed away when I was eight, was adept at landscape painting and some of my earliest memories were of my mother's pastel portraits that we would nag her to sketch for us before going to sleep (and after her long day practicing law). Growing up, the youngest of four, I watched my brothers tearing through reams of paper, skillfully sketching their favorite superhero figures. Their cartoons would eventually end up as full scale murals on their bedroom walls. We were encouraged to be creative, to be inspired by art and music and, most importantly, to feel the freedom to follow our passions wherever they led. After the normal passage of primary school art classes, my creative passions led me to study automobile/industrial design at Art Center College in Pasadena, CA. I still am an enthusiast about auto design but, with the auto industry struggling in the early 90's and my interests turning more and more towards fine art painting, I decided to follow the call of my paternal heritage and move to Italy, where I remained for many years. From the moment I arrived, I couldn't help but be inspired to create. I immediately began to paint and reacquainted myself with one of my earliest artistic interests, photography. A multi-disciplinary approach to art and design matured in those years which, later, aided my professional career as a creative director, photographer and, most recently, perfumer.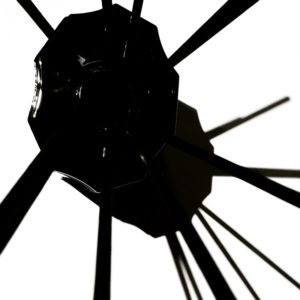 source adage reed diffuser reminiscent of Franz Kline's artwork
I find many parallels in the creative art processes and in fragrance making. It's a continual balancing and blending of tones, textures and compositions to arrive at a faithful expression of an initial inspiration.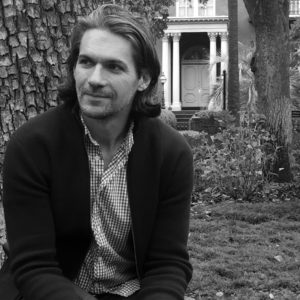 Robert Dobay of source adage NYC
I am fortunate to be able to share these creative ventures with my husband, Robert Dobay, who works by my side on all of our freelance projects and the source adage brand. Robert, a talented designer himself, grew up in Hungary where some of his fondest childhood memories were of his grandmother's cherished Victorian garden of intermingling floral scents of roses, geraniums and lilies. He carries with him those olfactory memories and sensibilities.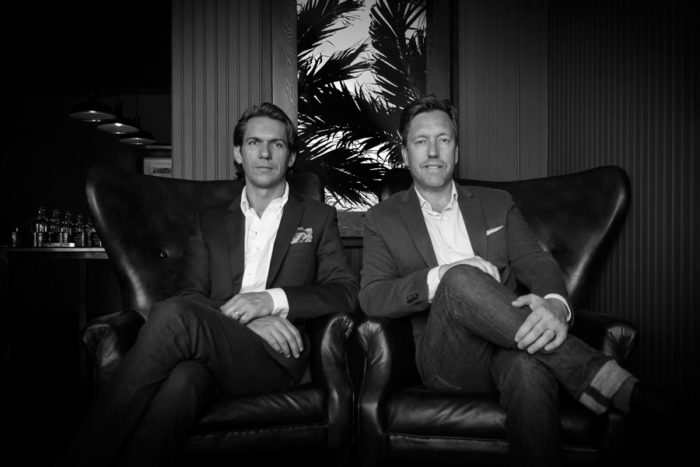 Robert Dobay and Christopher Draghi of source adage NYC
Together we founded source adage in 2014 and launched our initial collection of ambient fragrances (diffusers and candles) with the opening our retail store in Hudson, NY in September, 2015.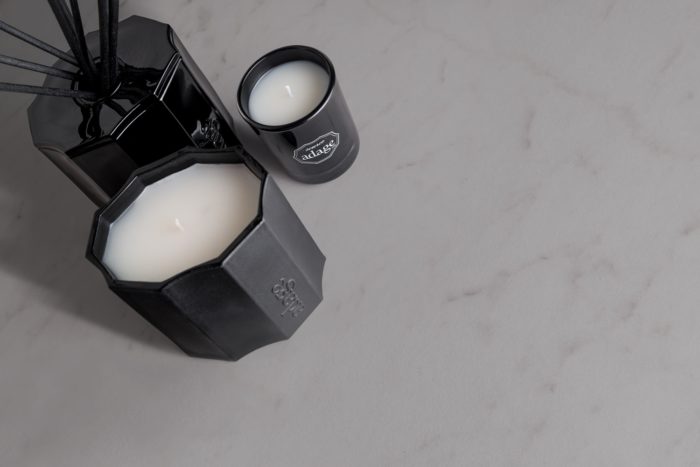 Reed Diffuser and Large Scented Candle in custom designed and produced black glass "adage" vessel, Votive Scented Candle
A collection of eau de parfums followed in late 2016. All of our fragrances are inspired by "great American landscapes" that evoke a sense of that region's character and culture.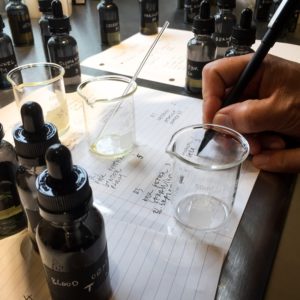 The Formulation Process of creating new fragrances
On American Perfumery: I think being an American perfumer is much like being an American artist in any field. There is a certain liberty that comes with being from such a young nation. I saw this when painting and exhibiting in Florence, the cradle of art.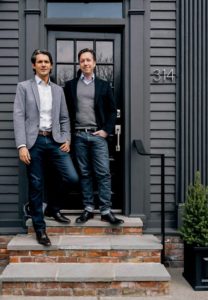 Robert Dobay and Christopher Draghi at source adage nyc flagship store entrance
Many of my European counterparts felt the weight of that history, and of what other artists had done before them, on their shoulders. Often, there was a nagging comparison that influenced their work as contemporary artists, especially those recently out of school yet to nurture to their own artistic voices. Coming from the States, those constraints just aren't there. Perhaps I, more so than Robert, don't feel an allegiance to tradition.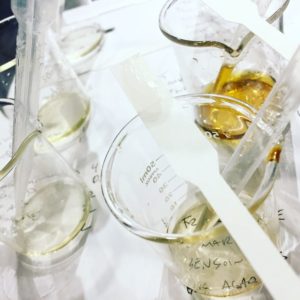 Creating new fragrances
He helps me recognize its place and importance for context, but enjoys the freedom of experimentation as well – unbound by "what is expected" as we approach a new fragrance concept. We see our non-traditional approach to fragrance making as an important differentiator, if not strength. We have a very clear vision of each fragrance concept but do benefit from an untethered means of arriving there. Where we do "follow the rules", and it's something that we strongly believe in for the quality of our products, is when it comes to the final stages of perfecting our formulas with our perfumer(chemist). Not only should the fragrances live up to our vision, but they must also adhere to the necessary testing and authentication standards that a credible product line demands.
Black and White Number 1 1952 By Franz Kline
Favorite American Artist: Art has always been a big part of both of our lives. I am impulsive in character. My own paintings are gestural, immediate. Therefore, I am naturally drawn to abstract expressionism. The work of Franz Kline with its bold, spontaneous strokes in their bare, black and white essence is how I see space divided when I squint. It's a forceful fragmentation of space that is stark yet highly emotional. This desire for immediacy informs me when I am composing scents too. I am apt to take time and construct a scent in my head but then blend quickly and instinctively before the thought flees.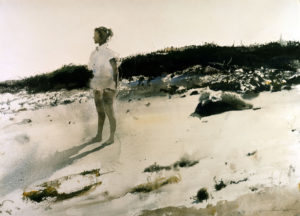 Carol On The Beach by Andrew Wyeth 1950
Robert, instead, is more methodical. Perhaps it's his European education. He is an academic and traditionalist at heart. He is drawn to the techniques of realism in figurative art like that of Andrew Wyeth. This studied, methodical approach is how he goes about blending fragrances as well. His experimentation has roots in firmer ground.
– Co-Founders Christopher Draghi and Robert Dobay of source adage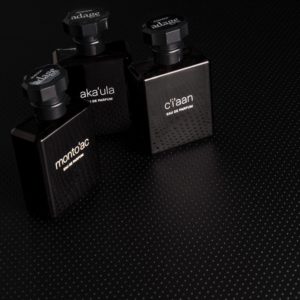 source adage NYC eau de parfums monto'ac, aka'ula, and c'I'aan
Thanks to source adage NYC we have a draw for a registered reader in the USA for your choice of a 50 ml bottle of source adage NYC aka'ula, c'I'aan or monto'ac click on link here for notes ($160 value). If you don't know how to register please click here. To be eligible please leave a comment with what you found fascinating about Christopher and Robert's path to perfumery, your choice should you win. Draw closes 7/30/2017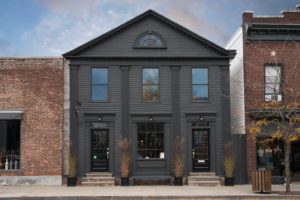 source adage NYC Flagship Store in Hudson, NY
Editor's Note: Thank you to Stamatis Birsimijoglou of Twisted Lily for the introduction. Robert and Christopher are our 126th CaFleureBon Profile in American Perfumery. source adage nyc perfumes and home ambient fragrances are sold on the Company's website online and at their brick and mortar store located 314 Warren Street, Hudson, NY 12534
Please like CaFleureBon Profiles in American Perfumery on Facebook and your entry will count twice.
Follow us on Instagram @cafleurebon and @source_adage_nyc
We announce the winners only on site and on our Facebook page, so Like Cafleurebon and use our RSS feed…or your dream prize will be just spilled perfume.