Andrew Cinnamon of Cinnamon Projects
PROFILE: I spent my childhood in California and my year was divided between homes in the city, beach, mountains and desert. As a result, life felt like a constant adventure full of art and nature. I would spend countless hours observing and simply archiving the shapes, color and smells in my world.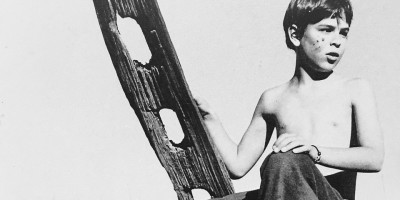 Charlie Stackhouse as a young boy photo Katie Amrita
Scent has always been a powerful fascination / inspiration. I would desperately try to identify each and every "formula" in the passing breeze and I diligently recorded my notes… Pacific Ocean air + driftwood + Night Jasmine, Mendocino Redwood + Winter rain + wet wool, Arpege + cigarettes + Scotch (Mother's goodnight kiss). It is only recently that I have come to recognize their extraordinary power as catalysts of experience.
Encouraged by my family to be creative and curious, think critically and articulate my ideas, I studied Sculpture, Photography and, finally, Architecture at RISD. After school, I settled in NYC and found myself working at Baron&Baron, Fabien Baron's creative agency. The agency's extraordinary team and process taught me that pure, conceptually driven, ideas can be taken off the pedestal and made accessible though fashion and beauty as in the Viktor&Rolf's Flowerbomb project.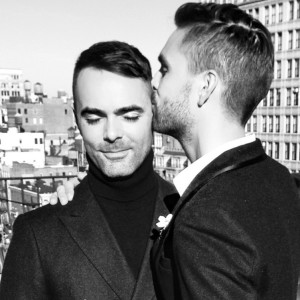 Charlie Stackhouse and Andrew Cinnamon on their wedding day 2015 #lovewins
My husband and collaborator, Charlie Stackhouse, and I founded Cinnamon Projects, a multi-disciplinary studio, in order to focus on client collaboration and our personal work, as artists, in equal measure.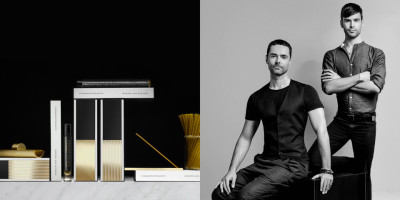 Our first fragrance project, Series 01, is the unexpected result of a conceptual exploration of the relationship between creative inspiration and time. To explain… Series 01 is the name of an inspiration archive that we assembled over a year's time. Suspecting a lesson would emerge; we simply cataloged images without an intention or end use in mind. As a result, the assemblage is incredibly free, eclectic and emotionally driven. When the collecting was finished, we began a sort of decoding. We sorted the archive by time, looked for clues about what resonates for us and learned that each hour of the day has a unique character and the connecting thread is memory.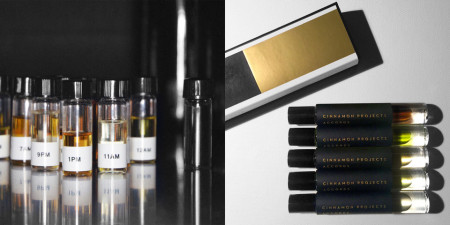 We turned to fragrance as a medium because of its power to provoke memory and, therefore, one's inspiration and perception of time. With a bit of trial and error, we blended the Series 01 formulas over the following year as an attempt to distill and translate inspiration into an ephemeral, sensorial and sharable format that is emotionally transportive and provokes deeper experience. In the end, we arrived at a total of ten scents, each based on a single hour in the day. The Accords, our perfume oils, reflect the hours full of the emotional, sensual and portraiture. The Incense formulas reflect the hours full of the abstract, graphic and environmental.
In our story Incense is the stage, Accords are the players.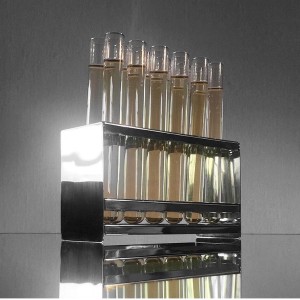 Cinnamon Projects Oils
Series 01 / Accords
8AM : Neroli / Orris / Sandalwood / Vanilla
10AM : Cedar / Iris / Lavender / Sage / Vetiver
2PM : Cypress / Patchouli / Pepper / Vetiver
6PM : Benzoin / Bergamot / Rose / Oakmoss
11PM : Amber / Clove / Carnation / Patchouli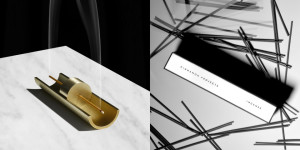 Series 01 / Incense
7AM : Black Tea / Clay / Driftwood / Marigold
4PM : Iris / Juniper / Mandarin / Patchouli
8PM : Carnation / Leather / Mahogany / Tobacco
12AM : Amber / Clove / Lavender / Oakmoss
2AM : Cedarwood / Cinnamon / Honey / Vetiver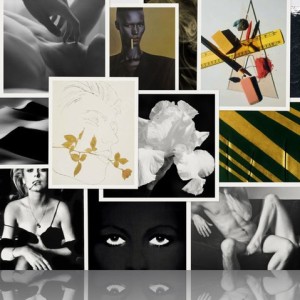 Cinnamon Projects Inspiration Board
AMERICAN PERFUMERY: From its inception, America is a haven for the independent thinker in action. As visionaries, inventors, rebels and rock stars, Americans have understood and embraced tradition… as a mere starting point.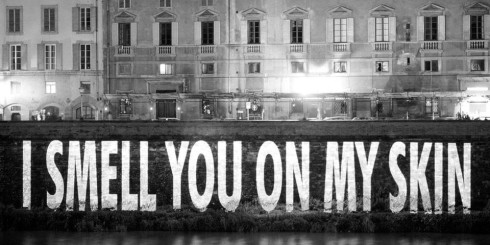 American Independent Perfumery is a particularly vivid example of artistic expression that is educated by legacy yet unbound by convention. The new wave is a collective of artists, provocateurs and authors with diverse educations and experiences driven to create an unprecedented and emotional dialog from an ancient language. Our agenda is to create scents and objects as tools to deepen presence, hold memory and inspire creativity.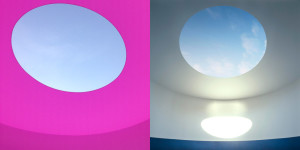 James Turrell Skyspaces
FAVORITE AMERICAN ARTISTS: We both are drawn to art that is experiential and engaging in a way that allows for a sense of discovery and elevation. I am transfixed and inspired by James Turrell's Skyspaces. Charlie loves Jenny Holzer's Projection works for their juxtaposition and messaging.
–Andrew Cinnamon and Charlie Stackhouse, Founders of Cinnamon Projects Accords and Incense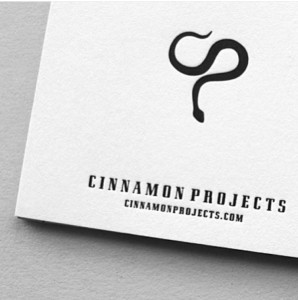 Editor's Note: I first learned of Andrew and Charlie on Instagram @cinnamonprojects, and it was their striking graphics and images, often black and white photos that drew me there first; the fact that they create scent is a bonus. I am thrilled that they are now our 97th and 98th American Perfumers in this series.-MC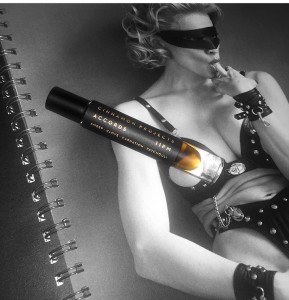 Recently when I was at Aedes de Venustas I had the opportunity to test the accords and 8:00 AM, 6 PM and 11PM were my personal favorites. all photos courtesy of Cinnamon Projects
Thanks to the generosity of Andrew and Charlie we have a special draw for a registered reader Worldwide (you must do this..or your entry is not valid) as follows: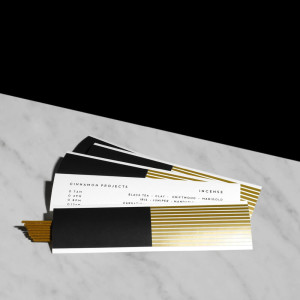 Your Choice of the Series 01 Japanese Style Sticks INCLUDES : 7AM  4PM  8PM  12AM  2AM box of 40 sticks
OR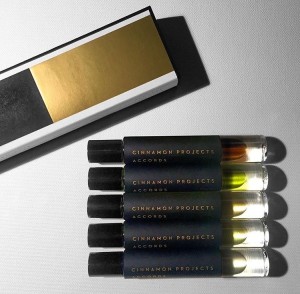 choose from one of the 8ml Series 01 / Accords
8AM : Neroli / Orris / Sandalwood / Vanilla
10AM : Cedar / Iris / Lavender / Sage / Vetiver
2PM : Cypress / Patchouli / Pepper / Vetiver
6PM : Benzoin / Bergamot / Rose / Oakmoss
11PM : Amber / Clove / Carnation / Patchouli
To be eligible please leave a comment with what you found fascinating about Andrew and Charlie's perfumery, their design aesthetic and approach to fragrance, what you would like to win and where you live. As a bonus which is your favorite hour of the day. Draw closes 4/13/2016
Please like CaFleureBon Profiles in American Perfumery and your entry will count twice.
You can follow Cinnamon Projects on Instagram @cinnamonprojects and follow us @cafleurebon. Their Facebook page could use some love, so LIKE CINNAMON PROJECTS
We announce the winners on our site and on our Facebook page, so Like Cafleurebon and use our RSS option…or your dream prize will be just spilled perfume