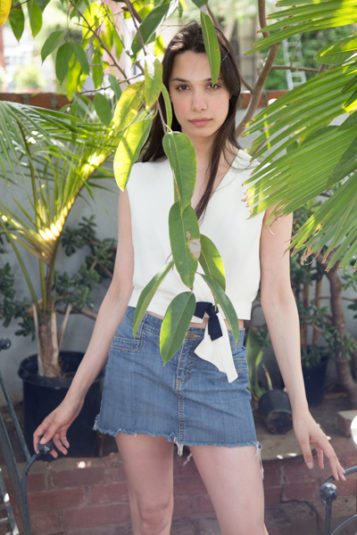 Alia Raza of Regime des Fleurs
Profile: I was born in upstate New York. It's not exactly a place known for flowers, but my mother planted gardens and flower beds in our yard, she had a greenhouse attached to the living room and houseplants everywhere, from scented geranium to nectar dripping hoya. She planted a little Japanese Zen garden, apple and pear trees, all different kinds of roses, but my favorites by far were always the jasmine, honeysuckle, and lilacs. Most of all I fell in love with the tropical vine that grew up the railing of the staircase that led to my bedroom – it was stephanotis. The smell was heavenly, it was so strong every summer and it's etched in my mind forever. After high school I moved to New York City, and for the next decade my only relationship to flowers and plants was through the flowers I bought for my apartment, occasional trips to Central Park, and my many trips to Aedes de Venustas, where I coveted all the exotic and seductive tuberose and gardenia perfumes. Years later I went to visit LA, and I was overjoyed to be surrounded by orange blossom, star jasmine, and gardenias, growing in people's front yards and lining the patios at restaurants. Fragrant flowers in bloom every season – paradise!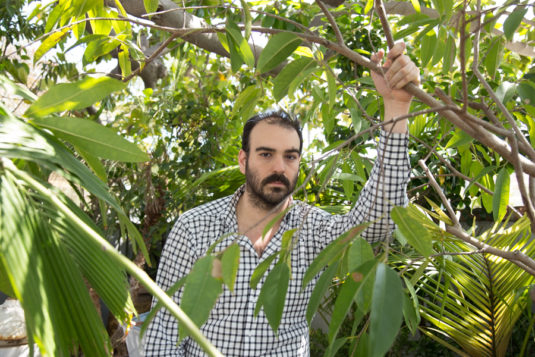 Ezra Woods of Regime des Fleurs
Ezra was born in Los Angeles and comes from four generations of Southern California florists. His grandfather started out by selling flowers on the street in downtown LA, his parents opened a well known flower shop in Brentwood, and flowers and plants were a big part of his identity from the time he was little. He started wearing cologne every day when he was five years old!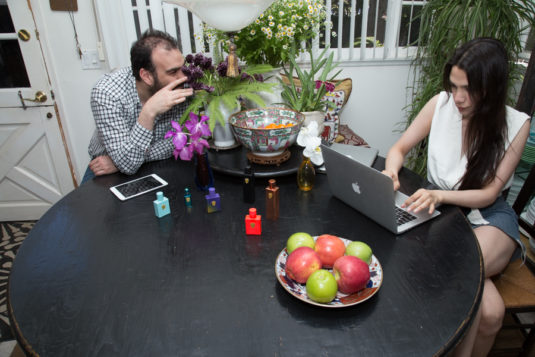 Alia Raza and Ezra Woods of Regime des Fleurs
On Being an American Perfumer: We're in a very exciting era when it comes to perfumery here in the States. Growing up, we were both fans of European niche brands like L'Artisan Parfumeur, Maître Parfumeur et Gantier, Robert Piguet, and of course designer perfumes like Hermes and Chanel. But perfume was something mysterious and far away. We didn't know anything about what it was made of or who was making it. With the internet that slowly became more transparent as the veil on the industry was lifted.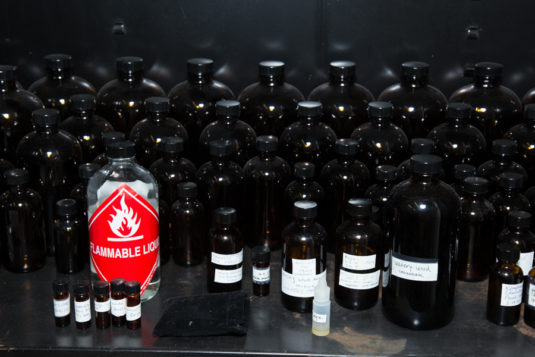 Suddenly we were able to read about the industry, order ingredients and tinker with perfume making at home. We taught ourselves. We started with a line of hand made perfumes in hand painted bottles that we formulated and blended ourselves. As Regime des Fleurs has grown, we've started to work with the same perfumers and laboratories that we've always read about and idolized. We just worked with Pierre Negrin, who made the 90s Fracas reformulation that I grew up wearing!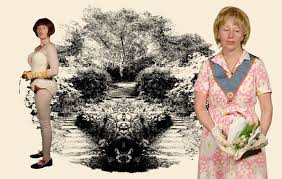 Cindy Sherman©
Favorite American Artist: It's hard to choose just one, but in terms of American contemporary art, Cindy Sherman has probably influenced me the most. Her work for me is about self-presentation and identity, female archetypes, women's roles in society, the anxiety and complexity of living in a human body – and it influenced my own video art work a lot, which is what then lead me to start working with scent.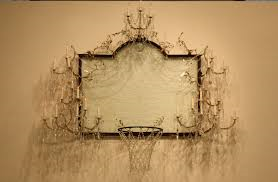 David Hammons courtesy of widewalls.ch
Ezra's favorite American artist right now is David Hammons, for the combination of poetic elegance and piercing pathos.
Alia Raza, Founder, Regime des Fleurs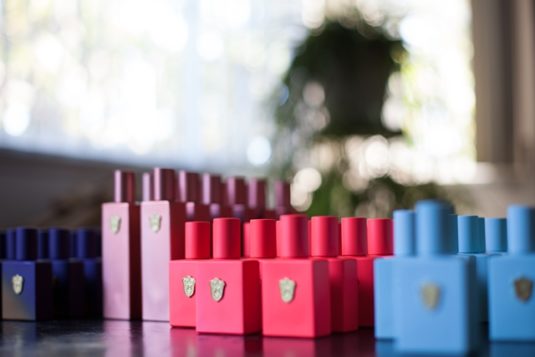 Thanks to Alia Raza and Ezra Woods of Regime des Fleurs we are offering a full-size bottle of your choice of the brand new Regime des Fleurs Personal/Space fragrance collection for body and environment. To be eligible you must be a registered reader (register here) in the USA, and you must be registered or your comment will not count. Tell us what you found fascinating about Alia Raza and Ezra Woods' of Regime des Fleurs path to perfumery and which Regime des Fleurs fragrance you would want should you win. Draw closes January 17, 2019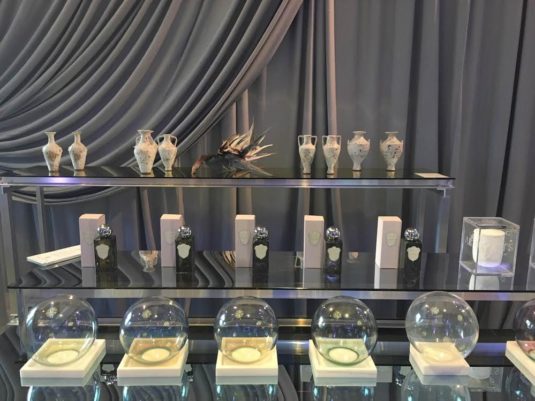 Display of Regime des Fleurs
Please like CaFleurebon Profiles in American Perfumery and your entry will count twice. Please leave that in your comment.
Alia Raza and Ezra Woods are the 140th American perfumers in this series. All photos belong to Regime des Fleurs unless otherwise noted.
Editors Note: I first discovered Regime des Fleurs on Instagram and was so intrigued that I went to Twisted Lily in Brooklyn, when the line debuted there late last year. The perfumes, as well as the flacons are gorgeous and beautifully crafted. One of my favorites in their "Pour Tous" line is Cacti and from the personal fragrance/space line is Leis -Michelyn Camen, Editor-in-Chief
Follow us on Instagram @cafleurebon and @regimedesfleurs
Available at @twistedlily
We announce the winners only on our site and on our Facebook page, so like Çafleurebon and use our blog feed…or your dream prize will be just spilled perfume.