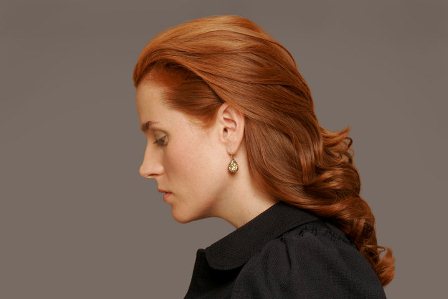 Mark and I have very different points of view in our personal preferences in fragrance, but we both agree that Alexandra Balahoutis of Strange Invisible Perfumes has the "it" factor in American niche perfumery. Years before there was a Mystery of Musk Internet Project, I fell in love with Musc Botanique, a sheer crystalline musk scent that was composed of all botanical ingredients, (which is the palette Alexandra Balahoutis, the founder and 'nose' works with). I was the New in Niche Columnist for Basenotes.net at the time (the position Managing Editor Mark Behnke holds today). SIP's Essence of IX was one of Mark's top twenty five best fragraces of 2010. in addition to perfumistas, she has quite a lot of celebrity fans including Maria Shriver, Angelica Huston, Cate Blanchett, and Brooke Shields.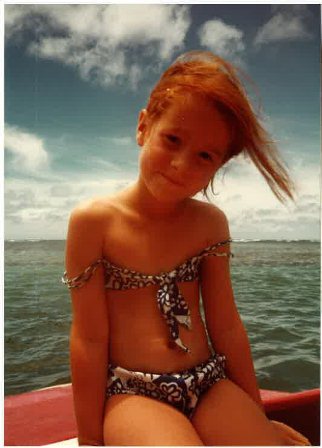 copyright: Alexandra Balahoutis
Profile: I'm half Greek. My father is from there and currently lives in Kalamata. My mother is from Kentucky and her background is mainly Irish and English with a hint of German and Native American… a very little hint. I grew up in the Hollywood Hills until we moved to Brentwood when I was about 12. My much beloved stepfather (a technical title as I am definitely his daughter) is in film and I experienced all sorts of interesting adventures growing up. We lived in Chicago for a few months and I went to school there. We also stayed in New Orleans for quite a while. I had a really lovely childhood and had the benefit of being raised by two parents who had and still have an amazing relationship. That was a huge advantage growing up.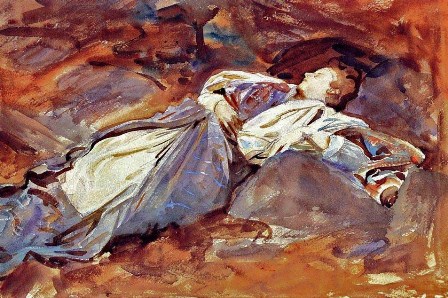 On American Perfumery: I think indie perfumery, (and especially American perfumery) is important because it allows the perfumer to be the storyteller. The perfumer is regarded as an artist rather than a chemist. The idea of science and chemistry really intrigues people in the context of perfume, but I find it boring. I'd much rather focus on the distiller and the perfumer, who like a chef creates an experiential esthetic meant to be devoured by the senses. Having been inspired by New Orleans, I would say that Magazine Street would be the most American of all my fragrances.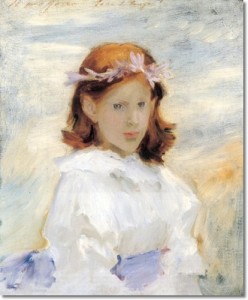 Note: I chose John Singer Sargent (January 12, 1856 – April 14, 1925) who was an American artist who was considered the leading portrait painter of his time. In addition to the red headed beauties of the paintings I chose 9evoking Alexandra's portrait), his paintings told stories. His art was outside of the mainstream.You may be familiar with his famous portrait of Madame X, which was considered scandalous by society at the time.
-Michelyn Camen
Editor in Chief
Fo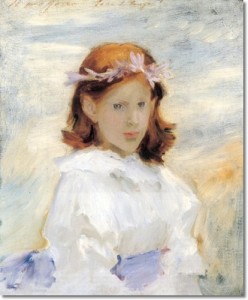 For our Draw: Alexandra and I chose fourteen of of her greatest cult scents, including Peloponnesian her first scent for men, (reviewed here by Mark), and an obvious reference to her half Greek heritage.To be eligible, please leave a comment on something you learned about Alexandra, and why you chose one of the fragrances you selected. Be sure to include the name of your choice in your comment, or you are disqualified. My personal favorite is L'Invisble. Draw closes October 5, 2011. (For extra credit, which playwright inspired the name of Starnge Invisible perfume)
For an extra chance to win LIKE our Behind The Bottle: CaFleureBon Q&A Facebook page We announce the winners on our site and on our Facebook page, so Like Cafleurebon and use our RSS option…or your dream prize will be just spilled perfume
.
For our For