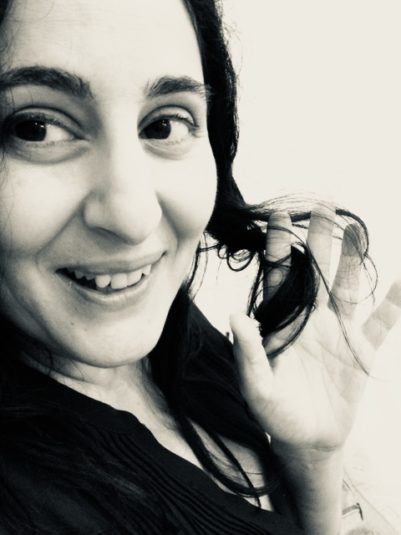 Valerie Lee Vitale of Soliflore Notes
Profile: I had a great deal of freedom growing up, and plenty of time to discover my surroundings. A tiny bridge and a weathered gate sat on an inlet that led to the estuaries of the Barnegat Bay. Space and time slowed down on the bridge, and I would notice how the earth lapped up both salt and fresh water. I observed nature there, and its subtle changes.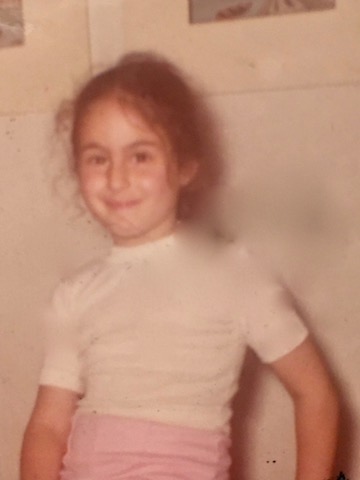 Valerie Lee Vitale of Soliflore Notes at 7 years-old
I had lost my mother at an early age, and I found solace there. The impressions of that time on the bridge linger, and I can feel the sun, touch the flora, and see the fauna – all was quiet on the water's edge.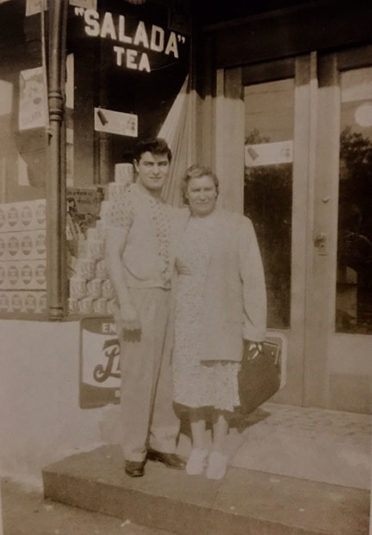 Photo of Valerie's Dad, Ralph and her Grandma, Catherine, back in the day
My grandparents came to America from Italy, and both my immediate and dynamic extended family delivered the gift of unconditional love. Without knowing it at the time, my sense of smell was being developed too. Just by living their daily lives my grandmother and father introduced me to many scents that framed my everyday life.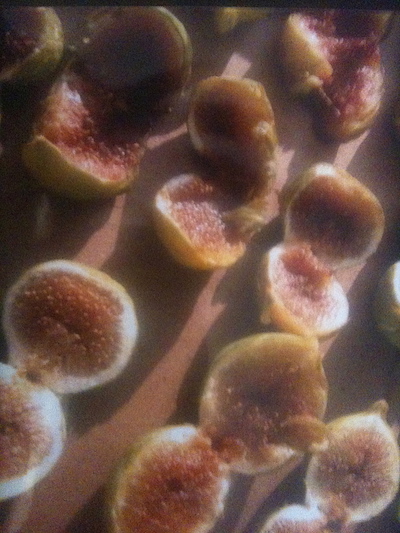 ,Figs drying
The fig tree, burning leaves, pulling dandelions from the earth, bay leaf, canning tomatoes, eating zucchini blossoms, dropping the crabbing trap into the bay water, the fireplace, yeast, sardines, drying figs in the sun, and countless fragrances that distant aunts wore and my ability to recognize each of them. This awareness influenced my artistic life as a dancer and choreographer, and continues to inform how I write about and make fragrances.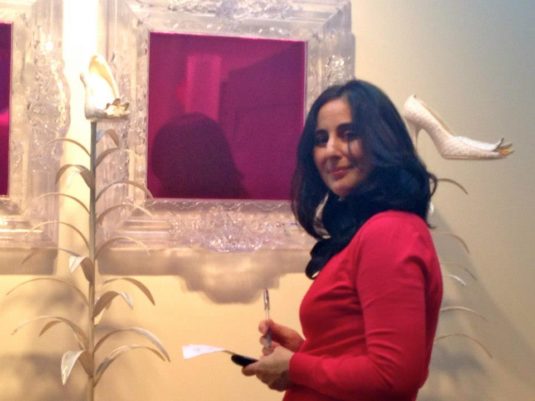 Photo of Valerie in NYC covering an event for CaFleureBon:Christophe Laudamiel at the Dillon Gallery 2012
On American Perfumery: American Perfumery is profound as it is forged in the ideals of the American Dream. It lives in the spirit of exploration and discovery. Many perfumers are working against the grain, against conventional training, yet gaining speed through working together and creating a community, and producing fine fragrance. They are pioneers and innovators. When I began writing my blog Soliflore Notes in 2011, and as an Editor for ÇaFleureBon in 2012-2014, (I was introduced to ÇaFleureBon by Yosh Han at the Elements Showcase and my first article was the Scent Track to The Artist) I became aware of fragrance events such as the first San Francisco Artisan Salon that helped galvanize the artisan movement and create paths for all the current wave of American artisan houses across the country. I am most impressed these authentic approaches. I am inspired by the perfumers, perfume writers, and disrupters who share their knowledge willingly and further the science and art of scent both inside and outside of the bottle, Institute of Art and Olfaction in LA, and the recently opened Perfumarie in NYC.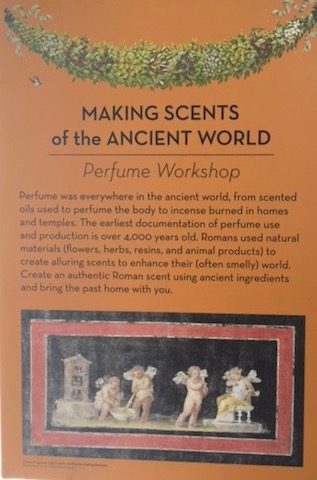 Photo of Getty Villa
Scent as both an experience and as an educational tool has taken off too! There are so many times lately, when I least expect it that I stumble into a scent experience in a museum or gallery, there are so many more scent installations now compared to five years ago. I was visiting Los Angeles this summer, and went to The Getty Villa. It was under reconstruction and they were offering a variety of interactive experiences, since many of their galleries were closed. I nearly fell over when I saw that there was a table (and a very long line) where you could create your own Roman perfume, and experience what Ancient Romans smelled like, thanks to IAO.There is enormous potential for linking scent and education. Educating the public about their sense of smell, and how perfume can enhance so many aspects of our lives.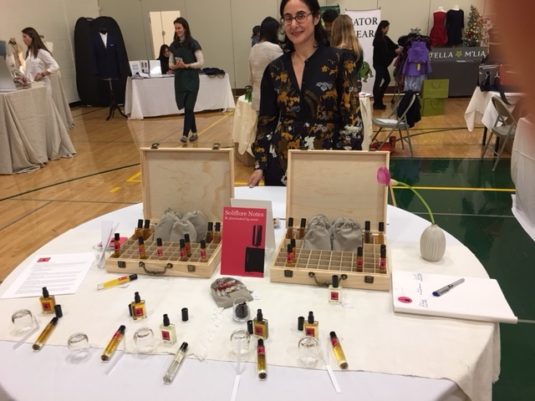 Valerie Lee Vitale of Soliflore Notes Shows her line in Greenwich, CT
When I began studying perfumery, one of the first things I found was there was a specific way to speak about fragrance, and like any language the more you practice the better you become. So, I started my blog, and began to write about what I was learning, soon I began to collect raw materials. Working with raw materials, making accords, and building a fragrance is paramount.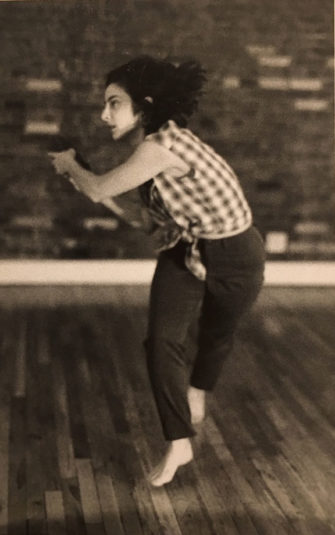 Photo of Valerie Lee Vitale of Soliflore Notes as a dancer
Creating perfume is no different than creating dances or writing, the process transports me to a place where time seems suspended, yet the precision and technique is grounding. I also liken it to a daydream, daydreams live in an altered state of consciousness- being hyper aware of your surroundings in the moment, but simultaneously being somewhere else that is just as full. Here and there at the same time. It's methodical and luxurious. Mod after mod, tweaking and sitting and waiting and watching, observing.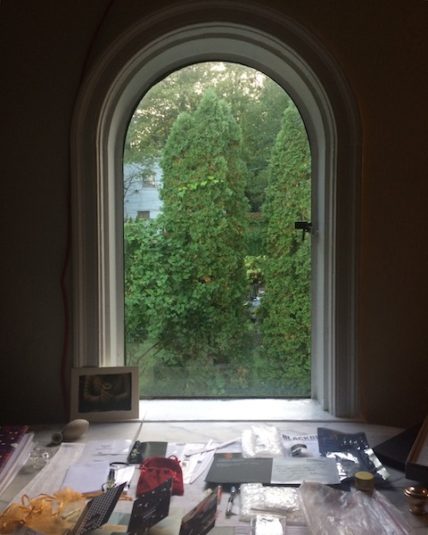 Valerie Lee Vitale of Soliflore Notes writing and fragrance composing desk
Making perfume is also a natural extension of my dancing and writing, and it's made me a better perfume writer too. On the blog, I originally began writing only about raw materials and then started to write about perfume and perfumers, and then began to interview perfumers and attend perfume events. It was the process of writing about perfume that made me want to make perfume. There are so many aspects that lives in a single note, and so many ways to manipulate that note. The possibilities are infinite, abstract and real. I stay curious about scent.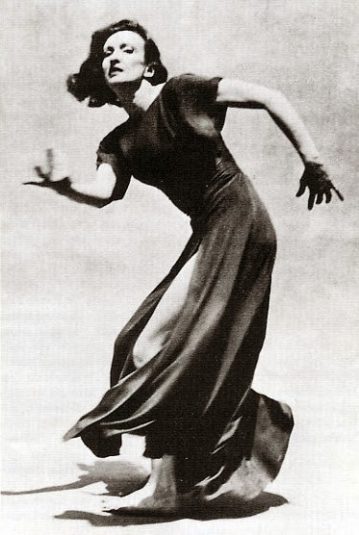 Doris Humphrey photo by Barbara Morgan©
Favorite American Artist:I studied modern dance in college. We reconstructed Doris Humphrey's Water Study (1928), a dance that used only nonmusical rhythms (waves and breath and pulse rhythms). Humphrey's belief that movement creates its own meaning, and that all movement was a series of falls and recoveries fascinated me. When I moved to NYC, I began to construct my own dances and create a movement vocabulary that was deeply personal yet archetypal. The process was just as important as the end result. One of the early dances I choreographed was inspired by a rose. My intention wasn't to replicate the flower, but to physically become the essence of a flower. I would create version after version (mod after mod) of the dance, honing in on a series a movements until the dance was completed. Not unlike the repetition and layering techniques that I use now in refining perfumes.
-Valerie Lee Vitale, Founder, Perfumer and editor of Soliflore Notes
Soliflores Notes fragrances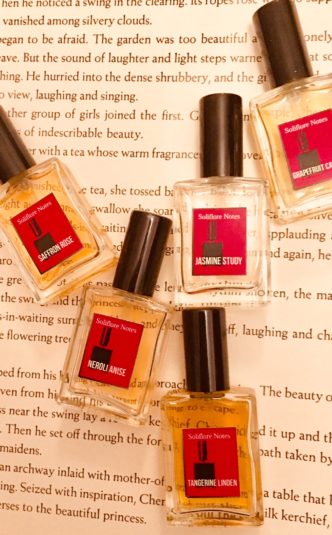 Soliflore Notes Tangerine Linden; Jasmine Study; Saffron Rose; Grapefruit Cassis and Neroli Anise
Thanks to Valerie Lee Vitale of Soliflore Notes, there is a fantastic draw in the U.S., Canada, EU international. There are two winners who will be chosen at random. One lucky winner will receive a 15 ml.bottle of your choice of Tangerine Linden; Jasmine Study; Saffron Rose; Grapefruit Cassis; Neroli Anise and one will receive a sampler. To be eligible you must be a registered reader(register here), you must be registered or your comment will not count. Tell us what you found fascinating about Valerie's path to perfumery, which Soliflore Notes perfume appeals to you and which you would like to win including the sampler. Draw closes 2/27/2018
Please like CaFleurebon Profiles in American Perfumery and your entry will count twice. Please leave that in your comment.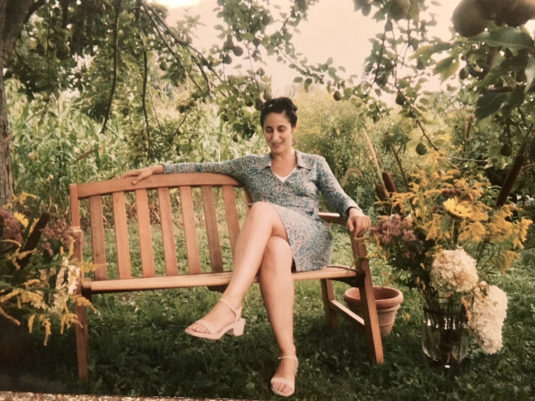 Valerie Lee Vitale of Soliflore Notes is the 132nd American perfumer in our series. She is very dear to me personally and will always be part of the ÇaFleureBon family. All photos belong to Valerie with the exception of Doris Humphrey photo taken by Barbara Morgan and cannot be reproduced without her permission.-Michelyn Camen, Editor-in-Chief
Follow us on Instagram @cafleurebon and @soliflorenotes
We announce the winners on our site and our Facebook page so like Cafleurebon and use our blog feed…or your dream prize will be just spilled perfume.