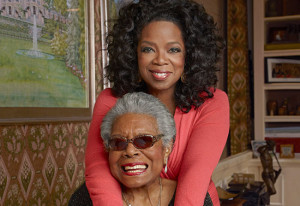 Oprah Winfrey with Maya Angelou 2013 photo oprah.com
In today's perfumer's workshop, we turn our attention to the ever-evolving relationship between teacher and student. Many artists can name a mentor, one who taught them the basics of their profession, who inspired them, and who showed them how to find their own path. This relationship is often personal and long-lasting with a history of study and growth on both sides. We have examples from history of mentors and their students, artists and authors like Ralph Waldo Emerson and Henry David Thoreau; Maya Angelou and Oprah Winfrey; Woody Guthrie and Bob Dylan; Ray Charles and Quincy Jones; and Edgar Degas and Mary Cassatt.
For this month's Perfumer's Workshop we have a window into the relationship between mentor and student in the perfume world. We'd like to introduce our teachers and their students with the first question.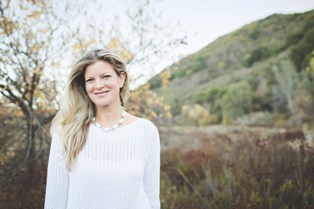 Sarah Horowitz Thran of Sara Horowitz Parfums
1. How long have you studied together and is the relationship ongoing and evolving?
Sarah Horowitz Thran of Sarah Horowitz Parfums: David has been taking classes with me since 2013. Often my groups have such a great bonding experience that they chose to stay together as the process evolves – and that is true of the class David is a part of.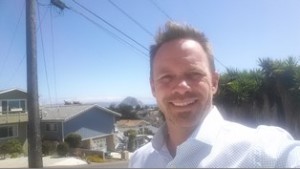 Student Perfumer David Bradley
David Bradley (Sarah's Student): My wife and I randomly bumped into Sarah one cold December night in Los Alamos in 2012. I mentioned to her my love of scent and fragrance. She invited me to attend a beginner's workshop which I did that January of 2013. That day was amazing, exhilarating and beyond inspiring.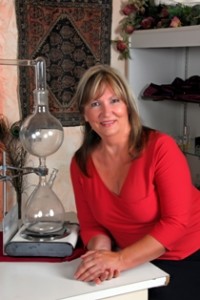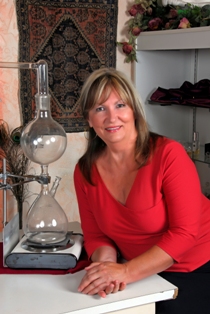 Shelley Waddington En Voyage
Shelley Waddington of En Voyage Perfumes: Kelly and I have been together since 2010. Sometimes our study is systematically planned, formal and structured. At other times it is informal and spontaneous. Beyond the study of perfume, we have built a valued and trusted personal friendship that continues to grow over time.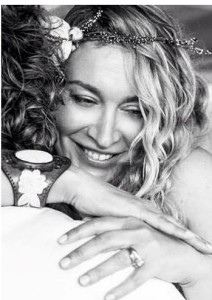 Perfumer Kelly Bright of Laratun lives in Australia
Kellie Bright of Larutan Perfumes: I took an isolates class with Shelley in 2010. We get each other, both on a creative and personal level, which is a bonus for understanding each other's creative process, allowing for inspiration, free thinking and creation. Perfumery can be a solitary art of self-learning and I have great appreciation for my professional relationship with Shelley.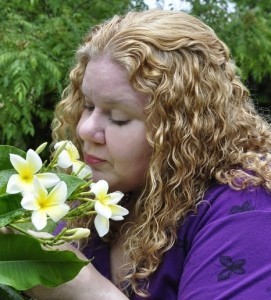 Anya McCoy of Anya's Gardens
Anya McCoy of Anya's Garden Perfumes: Jennifer started at the NPI in 2013, and I am working with her as she grows her business, advising on subjects that are individual to her needs, but universal in the perfumery business.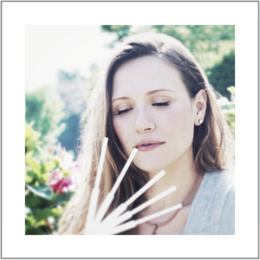 Jennifer Botto of Thorn & Bloom
Jennifer Botto of Thorn and Bloom Perfume (Anya's Student): I began my studies with Anya at the Natural Perfumery Institute in 2013. Recently, she's been a valuable mentor and has helped me with all aspects of perfumery.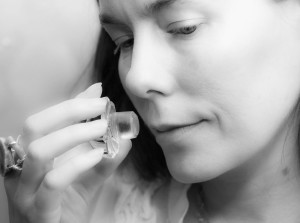 Dawn Spencer Hurwitz DSH Perfumes
Dawn Spencer Hurwitz of DSH Perfumes: Gosh, Amber has been studying with me for over 7 years and it is ongoing and evolving. It's less of a traditional teacher / student relationship at this point though, as she's so advanced. It's more like working with a grad student and just helping enrich her path by way of my greater experience.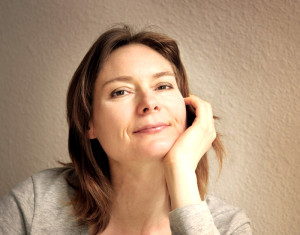 Amber Jobin of Aether Arts
Amber Jobin of Aether Arts Perfume (Dawn's Student and Apprentice): I have been studying with Dawn since June of 2009! Our relationship is very fluid and encompasses multiple roles for each of us: employee/employer, student/teacher, mentor/protégé, friend/peer. Our mutual respect for each other and love for the art of perfume makes it easy for us to work and learn together and as you might imagine, we've become good friends over the years too!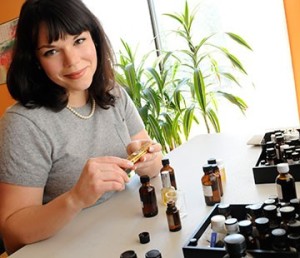 Charna Ethier of Providence Perfume Co.
Charna Ethier of Providence Perfume Co: Ananda has studied with me for a number of years. Ananda comes from an aromatherapy background which is a very different way of thinking about essences and fragrance. We have developed a rapport that allows me to be the voice which reminds her that perfume is about joy and pleasure. Ananda made an interesting mellis accord in class, and while there was something unique and pleasing about her accord there was also a discordant note. Ananda ended up turning the Mellis accord into a wonderful balanced honey perfume that speaks to her own unique style of formulating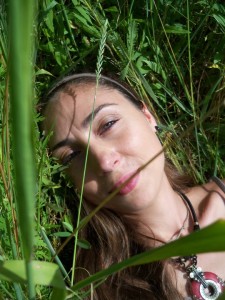 Ananda Wilson of Amrita
Ananda Wilson of Amrita Aromatics: This spring will mark my fourth year coming to Providence Perfume Company for a weekend long intensive. I have completed the Introductory, Oriental, Gourmand, and soon the Fresh Green / Citrus Cologne workshops. Chypre next? I hope!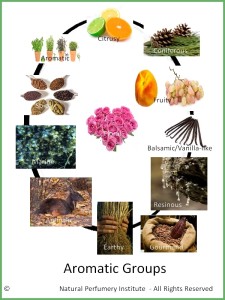 2. Can you share a bit about the process of beginning or moving forward? Do you focus on aromatics or process? Does it change as you progress?
Shelley: Kellie is an immensely gifted creative, with an avid appetite for beautiful aromatics. Initially, my job was to guide Kellie in translating her inspirations into a laser-focused brief, and then to help her learn to roadmap the process of building the perfume.
Kellie: Both. Sometimes I will be inspired by an aromatic. However I find that I tend to relate that aromatic to color, stories and images that are a part of my process of discovering the direction I will lean into when starting a perfume. At other times I will have a clear scented memory and reach for the aromatics that will fulfill this experience. While all this is at play I have a structured process underpinning my sensory guidance and knowledge base.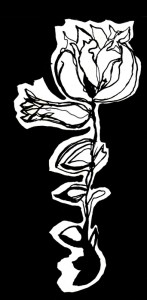 Anya McCoy Illustration of a Rose
Anya: As a botanist, I was trained to look at the individual plant, from the cell structure and its function, through all its energy transformations, to the fully-developed plant. The complimentary oils that I choose in the blend are like sunshine, water, soil, and fertilizer for the core aromatic, and they are meant to nourish, and provide a growing environment so it may fully realize its potential – becoming a beautiful perfume.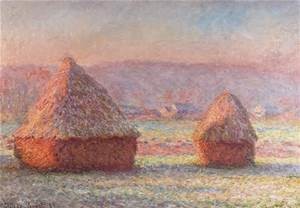 Glaude Monet Haystacks
Jennifer: My method could be compared to Monet's studies on haystacks at different seasons and times of day. In these studies, his subject was the same throughout but the atmosphere/mood was completely different depending on the time. When I work, I like to keep this subject (backbone) strong from start to finish, and flank it with complimentary aromatics that offer different atmospheres over time from top to base.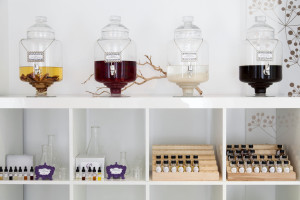 Providence Perfume Co.
Charna: In Beginner perfumery classes I start by focusing on the aromatics and distillation methods involved in botanical perfumery. Rose essential oil smells very different from rose absolute, which smells different from rose co2. Most students haven't had the chance to sniff a variety of essences, let alone formulate with them. I think it's very important to become familiar with the essences, their longevity, quality and strength before one can begin to understand how the essences will combine for effect. I then begin to focus on the process of formulating. Ratios, weights and measures. Fragrance terminology. Most people lack the vernacular to accurately describe scent, and it's important for me to teach the correct terminology. We learn which essences are described as sweet or balsamic.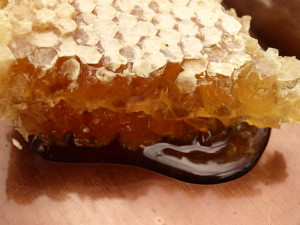 Beeswax photo Ananda
Ananda: Yes, both. It depends. For example, my Mellis perfume. I wanted to create and exalt the traditional 'honey water' accord used in Oriental style perfumery; swirls of warmed fresh honey, flower pollen, almond blossoms, and unique gentle sweetnesses experienced when near a honey bee hive. I learned long ago in my former career as a dancer/choreographer that once a body of art is set in motion, it has a life of its own. We are mere facilitators – we shape, suggest, encourage, set boundaries, inquire, and infuse, but we must surrender to what the art is asking to become. At that, I let go.
Miles Davis Sheet Music Milestones
3. What have you learned from each other? As a teacher, student, and/or perfumer?
Sarah: David is one of the most positive, powerful people I know. He is always thinking of the next step, of how to become better, more attuned, more refined. One of the quotes anyone who spends time with me in class (or in the world) hears from me time and time again is "As in life, so in Perfume."
David: No limits exist. Create with total freedom. BUT! There's always a but… you got to have a brief. It needs to be there like Miles Davis had charts and sheets. Sure there's room for improvisation, but you need a foundation to build on. Sarah has taught me to be present in the moment first and then allow the fragrance to take you wherever it wants to take you.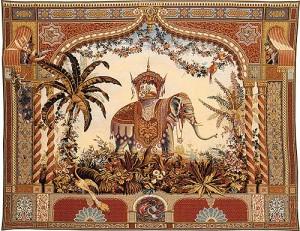 Aubasson Tapestry
Dawn: As a teacher, I have learned that everyone has their own way of experiencing and learning the perfumery art form. Getting a feel for every student allows me to be malleable so that I can walk down my students' paths with them. From Amber specifically, I have learned so much about how she senses the world and wants to interact with it. I have had the good fortune to travel to many 'places' with her and gleaned a ton of information and a deeper sensibility from the experience of working with her.
Amber: As perfumers, Dawn and I have unique designing styles. My style is very direct, straight forward, and somewhat spare. Dawn's style weaves together many threads in a tapestry-like effect. So while she has taught me how to create perfumes, I don't design them like she does. These differences have been a source of delight to each of us. We are constantly learning something new merely by observing how the other approaches the same concept.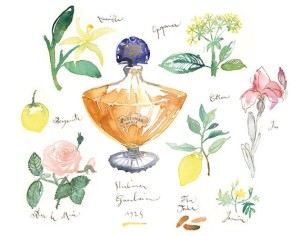 Guerlain SHALIMAR illustration Lucile Prache
Shalimar The Ultimate Oriental
4. Was there an ingredient or blend that one of you loved and the other did not? Or a style of perfume perhaps?
Sarah: I know David did not love the Oriental category when we started; of course it is one of my favorites. I had David break it down, try some of the materials on their own, and he grew to appreciate them for what they can do on their own as well as in composition.
David: Funny you should ask. When I first started I had an aversion to Bergamot and also the Oriental. It just didn't sit right on my palate. After my first class, I started wearing the individual oils on my skin, per Sarah's advice, to see how they reacted to me and how they evolve over time. Now, because of that, the ripple effect for me is that they are all good and they all tell a story.

Dawn: Well, I try and stick to an 'all styles are welcome' approach, so I really can't think of any design or style that Amber has done that I wasn't into. There might be some materials that Amber has more appreciation for than I do (she doesn't loathe ambroxan as I much as I do, for instance) but there again I think that we both try and find the beauty and usefulness of everything at our disposal. You never know when some material that you didn't like at all is just the thing that you need to tell the story that you want to tell.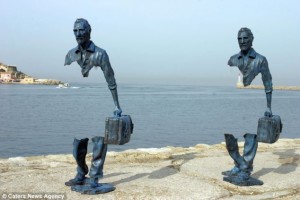 Two of the sculptures at the waterfront in Marseille by French artist Bruno Catalano
Amber: I'm a big fan of calone and ozone/marine style perfumes which are not as much an area of interest for Dawn, even so she knows so much about them that she has been a big help to me in my explorations (read 'obsessions') of this fragrance family!
5 What is the one thing you as teacher or student have learned that has influenced your art?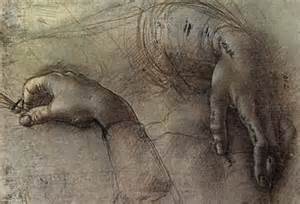 Leonardo Da Vinci Hands
Sarah: Teaching is one of my greatest joys. It allows you to connect with other likeminded souls, it gives a forum to share art, history (both personal and worldly), and it creates a safe place to play and experiment. I also love teaching because – selfishly – it reminds me how much I myself have actually learned! Sometimes I am amazed that when I am asked a question, I can open my mouth and out pops a detailed and impassioned answer. It is an incredibly affirming experience for me.
David: There is a very strong spiritual element to fragrance. On a primal, primitive level, parfume (through smoke), can lift the spirit, elevate the senses and open the mind. Creating fragrance connects you to a higher plane. Nothing is "wrong," there is only learning. Your entire world can change in one drop. There is, when you're open, usually one little thing that will make all the difference. In your blend and in your life.
Anya: I learned to slow down. Why slow down? Because the fresh blends I was making seemed finished at the time, but I needed to age them, to allow the aromatics to marry, so they fully show their chemical union. Slow Perfume. Slow Study.
Jennifer: The most important thing I've learned is to stop worrying and love my blends! I've had to learn to trust that the work I've done is my best and that others will find it lovely, too.
-Elise Pearlstine, Sr Contributor and Perfumer for Tambela
For our Draw there will be five winners:
The pairings of Teacher and Student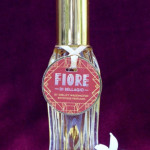 En Voyage 15 ml Fiore di Bellagio, Worldwide
Larutan Perfumes 10 ml Secret Garden: notes of red roses, raspberries, dappled sunlight, pear, citrus trees, fresh grass and soft mist Worldwide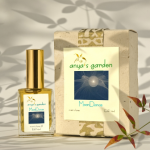 ALL NATURAL Anya's Garden 15 ml spray of MoonDance US and Canada only.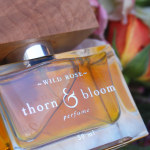 ALL NATURAL Thorn & Bloom 7.5 ml Wild Rose US and Canada

Sarah Horowitz Parfums ½ ounce Perfect Coconut Milk US Only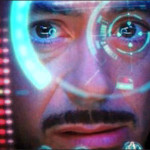 David Bradley ½ ounce "Jarvis" based on the scent Robert Downey Jr as "Tony Stark" in Ironman would wear. Jarvis is Tony Stark's AI. Notes Top: Ozone accord, Cassis, Juniper Berry,Mid: Lavender, Star Anais,Dry Down: Iso E Super, Oud, Tunisian Frankincense US Only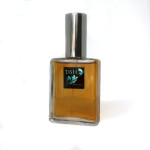 DSH Perfumes 10 ml Zeitgeist 55 EdP US Only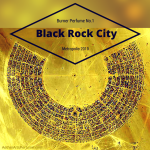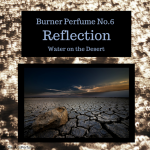 Aether Arts Two 2 ml minis Black Rock City and Reflection US Only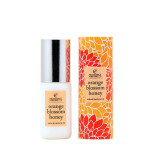 ALL NATURAL Providence Perfume Co. 5 ml travel size Orange Blossom Honey Perfume US Only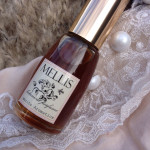 ALL NATURAL Amrita Aromatics 10 ml Mellis Perfume US Only
To be eligible you must be a registered reader. Please leave a comment with what you found interesting about the teacher and mentor process, if you have aspirations to become a perfumer, or something memorable from either a student or teacher exhange Country restrictions. Draw closes 3/7/2016
We announce the winners only on site and our Facebook page, so like CaFleureBon and use our RSS option…or your dream prize will just be spilled perfume