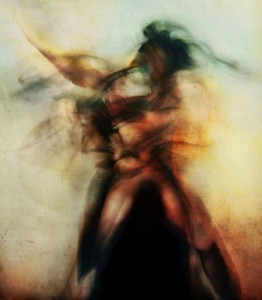 Grounding, floral, fruity, (and yes earthy), musky and rich, patchouli essential oil is many things to many people. Patchouli in perfumery takes on many different facets, depending on the composition; it can impart anything from herbal to woody and an almost infinite list of possibilities in the space between those adjectives. Patchouli (patchouly) is used as an important fixative, especially for floral fragrances and is found in many, many other types of perfumes as well. It is the cornerstone to modern chypre fragrances as the oak moss of vintage chypres is difficult to obtain or restricted by regulations. Patchouli is most often found as a base note and there is no synthetic substitute.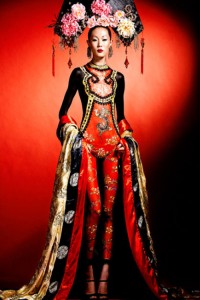 Patchouli can add an exotic tone to perfume
The relationship between patchouli and rose is the stuff of great perfumes and amazing depth; each essence is somehow better for the partnership. Patchouli essential oil can be found enhancing amber notes and fougere blends. It's very important in Oriental fragrances. Chocolate and patchouli seem to provide a perfect sweetness, with chocolate taking advantage of the winey, fruity notes and the patchouli becoming richer. Even when the smell of patchouli is not apparent, as a fixative, it blends beautifully with a wide range of essential oils and fragrance ingredients.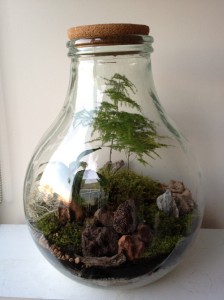 Patchouli, like most essential oils, has many components and includes some that are barely detectable. Indeed, scientists spent almost 100 years describing the scented molecules in patchouli. There has been quite a bit of debate about how the different odorants contribute to the patchouli scent and, it turns out, quite a few people cannot detect various components of the patchouli scent. So it really does smell differently to different people and it's often said that people either love it or hate it.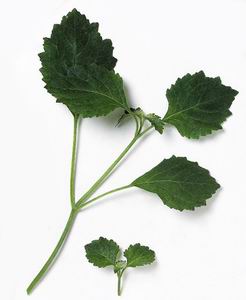 The name comes from the Tamil, patch ilia, which means green leaf. It is a member of the Lamiaceae or mint family (which also includes other herbs such as mint, basil, rosemary, sage, lavender and perilla) and probably originated in Indonesia and the Philippines although it has since spread to many tropical areas. The patchouli plant has dark green leaves and small purplish-white flowers borne in a spike. Most patchouli essential oil is still produced in Indonesia and the Philippines areas and often distilled locally. Although a perennial in the tropics, it can also be grown as an annual in colder regions. From Indonesian distillations, the sweet wine note is less perceptible whereas United States or European distillations often have more of the wine-like fruitiness and less of the earthiness. In places where traditional iron stills are used, the iron will give a brown color and characteristic odor while a change to stainless steel is used to produce an iron-free patchouli essential oil. Upon aging, any green, earthy or minty notes will disappear and the sweetness of the essential oil becomes apparent; in fact the true dry-out note will appear at about 24 hours on a scent strip. And, like a fine wine, patchouli gets better with age. Molecular distillation, which occurs under high vacuum and low temperature conditions that allow operators to delicately separate out some components, yields a clear, attractive, and very diffusive patchouli essential oil. However, the solvent-extracted absolute is said to reveal the true heart of patchouli. Patchouli may be the single most important product in the fragrance industry and production exceeds $30 million, at least double the monetary value of rose oil. It is also very useful in aromatherapy. Some claim it has appetite suppressing qualities suggesting it can be useful for dieters and its stimultating odor is used as a natural anti depressant.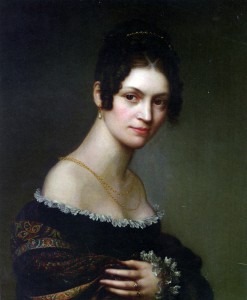 Saloman Counis Guillaume: portrait of a lady with a flowered shawl 1820
The patchouli plant and its scent were introduced during the early 19th century to Paris and the rest of Europe when the leaves were used to protect cashmere shawls during shipment for use by elegant ladies. Patchouli leaves are traditionally used to keep moths and other insects away from fine cloth and countries such as Borneo and Indonesia used the leaves in this way for their exports to Europe.It is said that Queen Victoria lined her linen chests with patchouli leaves. The scent itself became very popular as a result and quickly became associated with high quality material, including fine cashmere shawls worn over the thin dresses popular at the time. This was likely also the time during which patchouli essential oil began to be used in perfumes.
Throughout history, the smell of patchouli has permeated many aspects of global culture. Patchouli scented the original India ink and Chinese red ink paste and was once used in Sen-sen type licorice flavors because it can mask various breath odors. It is used as a flavoring in Asia and South America and can be blended with anise and clove to sweeten the breath. Patchouli is healing for many types of skin and is found in many skin care products, including treating acne and cellulite.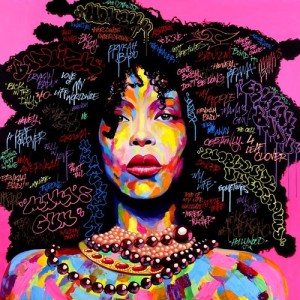 Many Americans associate patchouli with headshops and the Hippie movement of the late 1960s and early 1970s when young people of the time were scenting their bodies with patchouli oil and their personal spaces with incense. It was the scent of choice during the Summer of Love in 1967 when as many as 100,000 people converged on the Haight-Ashbury district of San Francisco. Perhaps the motivation for wearing patchouli oil wasn't to mask the smell of marijuana but to wear a scent that symbolized rebellion. You couldn't find patchouli oil in the local Macy's. Patchouli is the scent that symbolized that era's cultural evolution. During the 40th anniversary of Woodstock in Bethel, NY; the aging generation who first gathered at Max Yasgur's dairy farm in1969 wafted patchouli and for a few hours that scent ignited the memories of the spirit of unlimited hope, optimism, and belief that the world can be made better through peace and love.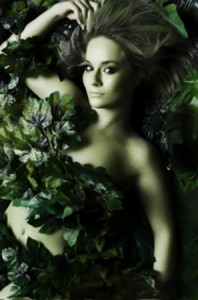 Remember patchouli if you are looking for love; it's an aphrodisiac. Dab a bit of patchouli oil in naughty places or layer leaves in with your favorite undergarments and you will understand patchouli's power of attraction. In addition to enhancing romance, its aphrodisiac properties make it useful in sensual blends to keep the romance alive. Because of its rich smell of the earth, it is also associated with wealth and money. Hoodoo practitioners do and inscribe a dollar sign on a piece of paper with patchouli oil. Carry it with you to attract wealth your way. It is also thought to be useful in magical workings and, because of its earthy scent, can be substituted for graveyard dust in potions used in witchcraft. Also, you can anoint doors and windows (or possibly yourself) to keep negative influences at bay. This same property will be helpful in healing emotions and to aid in meditation. In Chinese medicine the dried leaves and stems normalize the flow and balance of the 'chi.'
Love, passion, healing, a bit of musk, and a touch of magic. Whether you think you hate it or love it, patchouli brings its unique aromatic qualities to perfumes of all types and provides richness, sweetness, depth, and longevity. Find a patchouli perfume that you love and wear it often.
–Elise Pearlstine, Monthly Contributor
Art Direction and Editor Michelyn Camen
For our draw, we selected some of our favorite patchouli perfumes, each showing it's diverse range when used in perfumery.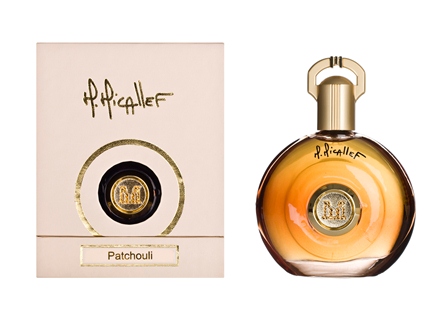 Thanks to our friends Martine and Geoffrey of M.Micallef 30ml Patchouli available at Luckyscent and OsswaldNYC. For those who don't want a straight up patchouli and like woody notes touched with some sweetness from balsam tolu, benzoin and cistus labdanum. Sophisticated Patchouli.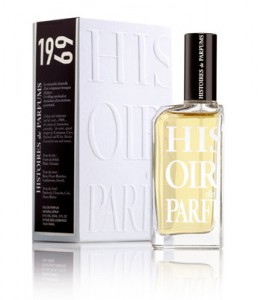 Gerald Ghislain's 60 ml of the "cult" oriental Histoires de Parfums 1969, with spices, chocolate, and patchouli. A sensual scent inspired by 1969 and the onset of the sexual revolution
Thanks to EuroScents USA 50 ml Etat Libre D'Orange "Rien"; A second skin perfume with black currants and adelyhydes rest upon a leafy bed of oakmoss and patchouli base notes. More than one friend calls Rien the "best jolie/laide' perfume they own. Rien was composed by Antoine Lie .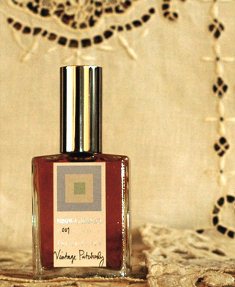 From Dawn Spencer Hurwitz of DSH Perfumes Vintage Patchouly inspired by the Orientalist movement- aged East Indian and Indonesian patchouli with morrocan rose and mysore sandalwood. Dawn is offering a .25 oz refillable spray plus the organic shea body creme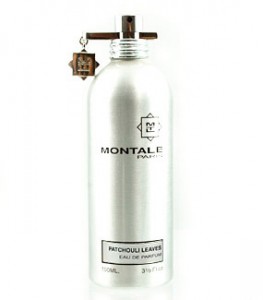 Courtesy of Europarfums 100ml of Montale Patchouli Leaves- earthy, green, musky and reminiscent of oak trunks Available at MiN New York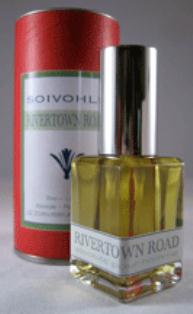 Liz Zorn of Soivohle is offering 11ml of Rivertown Road an Absolue for Homme with chypre and a fougere qualities -aged patchoulo, artisinal ambergris and tobacco make Rivertown a logical choice for men. A gender bender fragrance as well, so ladies who like 'his' fragrance will want to try this one.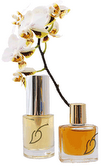 ALL NATURAL From our Author Elise Pearlstine of bellyflowers, 15ml of Verdigris… a fougere with an artisinal ambergris tincture, African Stone tincture and aged Indonesian Patchouli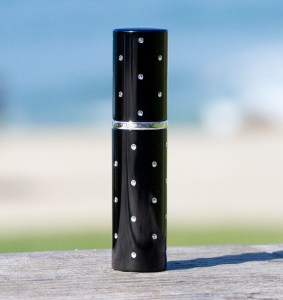 ALL NATURAL– For those who LOVE a rich patchouli perfume …JoAnne Bassett 5ml purse spray Tetu with 25% aged patchouli and nine base notes including chocolate.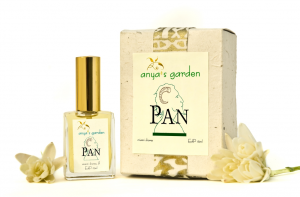 ALL NATURAL 15 ml of Anya McCoy of Anya's Garden Pan, carnal, sexual and animalic. The perfume was inspired by the book Jitterbug Perfume by Tom Robbins. Ingredients include: molecularly distilled patchouli, atlas cedarwood, beeswax, and goat hair tincture.

ALL NATURAL Eleanor Jayne of Tallulah Jayne is offering TWO 8ml of Gotham a sophisticated spicy ode to New York City with organic patchouli that has been aged for three years, rose and nutmeg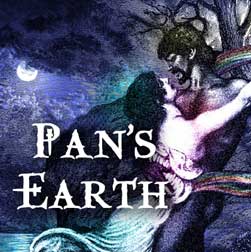 ALL NATURAL What would a patchouli post be without some great retro incense to burn? Katlyn Breene of Mermade Magickal Arts Pan offers handmade incense sticks that evoke the earthy patchouli that scented many a dorm room in the 60s and 70s
Thank you to the generosity of all our friends who sponsor these monthly draws.
To be eligible for our draw please leave a comment with what you learned about patchouli in perfumery (probaly a lot) and include your choice of two fragrances you would hope to win including ONE ALL NATURAL. The draw is random and closes September 13, 2012
We announce the winners only on site and on our Facebook page, so Like Cafleurebon and use our RSS option…or your dream prize will be just spilled perfume.