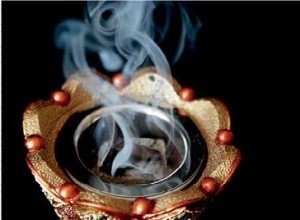 Oud incense
The original pur fume, mysterious oud is deeply entwined throughout history with incense, ceremony, medicine, legend, and with perfume. Oud has a complex fragrance of dense honey, of the barnyard, of green grass, and of leather. Some also find the fragrance to smell like band-aids, amber, or dried fruit. The fragrance of oud, both the wood and the essential oil, is determined by geography, distillation practices, age of the resinous material, and species of tree. In addition to honeyed and earthy aspects, different types may exhibit a zesty or fruity note, spiciness, earthy tones, or hints of jam.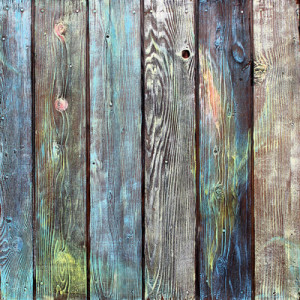 Called by some the Wood of the Gods, oud goes by many names,oudh, agar or agarwood, aloeswood, gaharu, eaglewood, kynam, sinking wood, incense tree, and calembac. It is a product of disease leading the infected tree to produce a dense resin in the heartwood that causes striations of healthy light wood interspersed with densely resinous, nearly black infected wood. This striping is reminiscent of eagle feathers, giving it the name eagle-wood. The most aromatic woods may be nearly black and, due to the resin content, will not float in water giving rise to the name 'sinking wood.'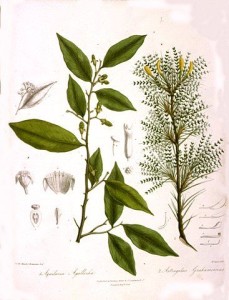 Botanical Illustration of Agarwood Aquilaria Agallocha
A tall tree from the tropical forests of southeast Asia, it may grow up to 40 meters tall, has a straight gray trunk and light-colored wood. Its light-colored flowers are fragrant and form a fruit that, when ripe, dangles one or two seeds from a silky thread. There is often a mother tree under which seedlings sprout; these nourishing trees are becoming rare as older forests disappear. Agarwood trees are in the genus Aquilaria with the species malaccensis being the most sought after. There are as many as 15 other related species with a few others also yielding the fragrant resin in their heartwood. Because the tree is quite endangered and protected by international treaty, there is very little agarwood harvested today from naturally grown trees. Plantation owners, with the aid of conservation groups, now grow and inoculate the tree to produce the aromatic resin.
Photo of Oud Chips : Oudimentary
After harvest, wood is chipped and graded with some destined for the incense market and some for distillation. Distillation may take 10 days or more, after which the essential oil is aged, sometimes for years. Harvesting of agarwood has been an important economic activity for native groups throughout its range. Skilled harvesters sometimes remove parts of the aromatic trees with machetes, extracting what they call gaharu without killing the tree. In Borneo, native people called Penan believe that a cicada burrows into the tree, allowing its spirit to enter and impregnate the resin of the heartwood. When hunting for agarwood they will listen to insect calls as they search.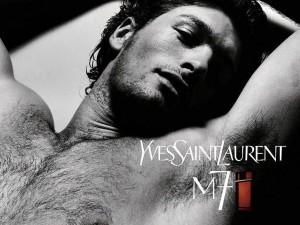 Yves Saint Laurent M7 was a failure when it was introduced by then YSL Creative Director Tom Ford
Despite a long Eastern tradition of appreciating oud alone as a dab on the skin or as the feature note in attars and perfume blends, the history of oud in Western perfumery is relatively recent (however, one famous European, Louis XIV, had his shirts washed in water scented with aloeswood) and begins with Yves St. Laurent's M7 in 2002. Today Oud seems ubiquitous and trendy with almost every perfume company from artisan to mainstream developing an oud perfume or entire collections. There seem to have been two approaches among perfumers. One has been to highlight the powerful and unusual fragrance of oud, defying users to describe and appreciate its unique qualities, rose and sandalwood work perfectly with oud to bring out the beauty of both. The other has been to soften it using the woody, medicinal, balsamic aspect as a minor note to add an unusual note and as a fixative to extend the perfume. Amber is the perfect match, smoothing the oud and adding a unique touch to a sweet amber base.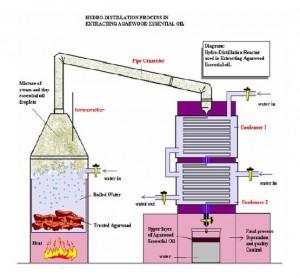 Oud Steam Distillation
Perfumer Liz Zorn of Soivohle on agarwood: "When I first started working with agarwood, I tinctured the wood." She goes on to say "I would (and still do) tincture the agarwood/oud oil for long periods of time before using them as well. I find that with just about all of these natural oils there is an off putting note that fades with long term tincturing." She adds "I like to be able to tame it and manipulate it for my needs." She sometimes uses a combination of synthetic oud and natural wood oils, as for her scent Carpathian Oud. Liz continues, "My original Oud, Oudh Lacquer was all natural and relied heavily on agarwood tinctures. This method however is not reliable beyond the initial tincture as there is no way to reproduce it exactly when working with wood chips. It also takes years to mature, so it is something that is best left to specialty scents and limited editions."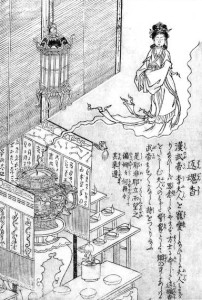 Japanese Kōdō Ceremony
The Japanese "Way of Incense" or Kōdō uses agarwood in a traditional art similar to the tea ceremony in which small pieces of agarwood are cut and burned. Participants pass the censer around and take turns commenting on the incense and play games to guess the material. The ancient ritual, originally played by aristocrats and high-ranking samurai, became an important part of Japanese culture.
John Singer Sargent Black Tent
Rare and unique, long a part of Arabian culture, it makes a perfect sign of respect and welcome for guests. Oud oil may be used simply as a perfume on the skin or the smoke may be used to scent clothing. Burned as an incense in the home, it adds a note of purification and elegance. It may also be used to anoint and perfume the dead or to enhance religious services.
Vietnamese Agarwood and carved oud beads
It is said that Vietnam smells of two things: fish sauce and incense, often meaning agarwood. Whether it is used to carve aromatic beads, burned as incense at Buddhist temples, worn as an unguent, or used for medicinal purposes, the aroma of agarwood is omnipresent in the East.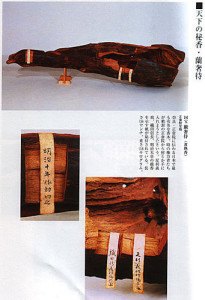 Photo: Ranjatai on display in Japan every 10-15 years Kyarazen.com
There is a legendary piece of wood, ancient and beyond value. Called Ranjatai, it weighs 11.6 kilograms and is 1.56 meters long. Said to have drifted ashore in Japan during the reign of Empress Suiko in the year 595 AD, it was identified as agarwood and sent to the treasure repository. Emperors and Shoguns have since cut small pieces of the Ranjatai as gifts for service and the recipients themselves slice off bits to pass along as rewards. Kept in a strictly climate-controlled environment, the Ranjatai is exhibited during the autumn along with other treasures. Because the treasures are rotated, one may view this legendary wood once every 10-15 years. Unfortunately it is behind glass, so no sniffing, but the fragrance is said to be flawless.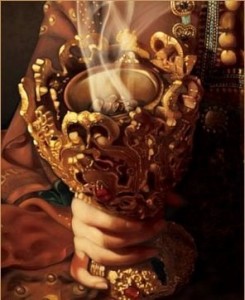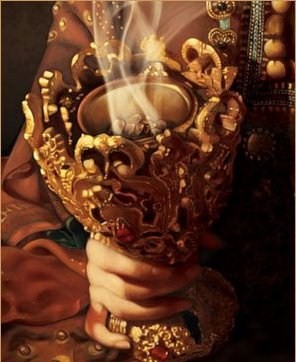 Burning of Oud
In both incense use and Traditional Chinese Medicine, small pieces of agarwood may be saved through generations, a sliver at a time cut off to be burned or used in an aromatic and healing brew. As a tea, it may treat digestive or cardiac problems and a good piece will have enough resin to be used multiple times. Ayurvedic and Tibetan medicines also prescribe agarwood for health; it can be used to enhance mental clarity and open the 'third eye' as well as the upper chakras.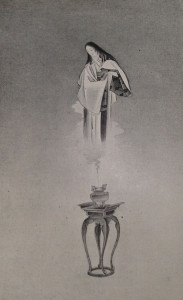 Many users of agarwood incense can point to the emotionally transformative and meditative properties of the fragrance alone, but it is also used for increasing sexuality and desire. Master Perfumer Maurice Roucel in an interview with Editor Michelyn Camen calls it "the most erotic raw material" and ties together its use as both medicine and aphrodisiac. He goes further to say that "… women light a fire over the brazier and stand over the smoke so that the smoke enters their ladies' parts." Today Wiccans use agarwood in their most powerful love spells and it is believed to draw a lover nearer.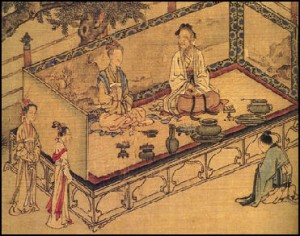 Oud is divided in 20 categories the best being Kynam
According to the Chinese saying, "one must live three lifetimes of virtues before having the opportunity to encounter real kynam or agarwood, and eight lifetimes before being able to use and appreciate it". Complex and mysterious, sweet and sweaty, healing and yet intensely sensual, oud seems the perfect fragrance for spaces both intimate and spiritual
–Elise Pearlstine, Sr Contributor and Perfumer for Tambela Natural Perfumes
Editor's Note: This is our second article devoted to Oud in Perfumery. Former Contributor Donna Hathaway wrote our first, The Mysterious Oudwood and its Ancient Heritage in 2011 which you can read here.
For our Oud Perfume Draw
Worldwide: Maison Mona Di Orio Oud Travel Set composed by Mona di Orio (Oud from Laos) CaFleureBon Best of Scent Award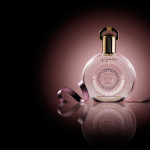 Worldwide: M.Micallef 30 ml Royal Rose Oud composed by Geoffrey Nejman and Jean Claude Astier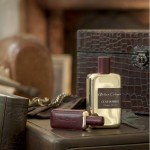 EU, USA and CANADA: 30 ml Atelier Cologne Gold Leather Cologne Absolue composed by Jerome Epinette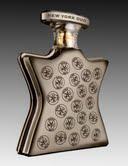 USA only 50 ml Bond No 9 New York Oud (check out the Bond No 9 free Refill promo through November 12th here)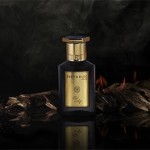 USA Only: Shay and Blue Oud Alif Fragrance Concentree by Julie Masse, available Exclusively in the US at Indigo Perfumery CaFleureBon Best of Scent Award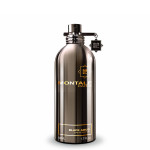 USA only 50 ml Montale Black Oud (our thanks to Euro perfumes the US distributor)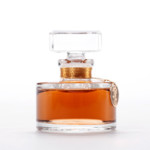 USA only 40 Notes Oudwood Veil: Composed by Miriam Vareldzis CaFleureBon Best of Scent Award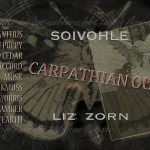 USA only 11ml of Carpathian Oud from Liz Zorn of Soivohle with Oud from Laos and India CaFleurebon Best of Scent Award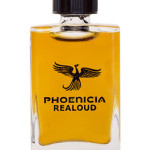 USA only 5 ml REALOUD by CaFleureBon Contributor and Perfumer David Falsberg of Phoenicia Perfumes (Oud from Laos) CaFleureBon Best of Scent Award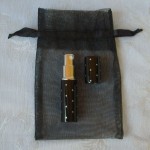 USA ALL NATURAL: From JoAnne Bassett of JoAnne Bassett Perfumes 5 ml spray Sacred Frankincense 3 eau de parfum from the Royal Alchemy Collection with Attar of Oud -Aquilaria Crassna from Cambodia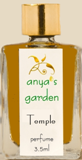 USA ALL NATURAL: Perfumer Anya McCoy President of the Natural Perfumers Guild 3.5 ml Anya's Garden Temple made with Laotian Oud from Enfleurage NYC and supported with Ayruvedic and Buddhist aromatics for Healing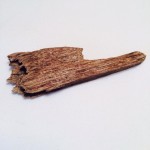 USA Only ALL NATURAL: J.K. DeLapp of The Rising Phoenix Group 1 gram of Top Quality Agarwood from Sumatra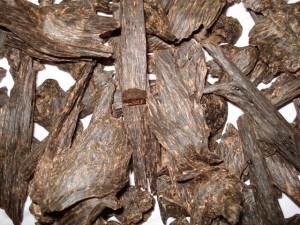 Agarwood-Aloeswood-Oud-Aoudh
To be eligible for our Oud in Perfumery draw, please leave a comment about what you learned from this article and as many of the fragrances you would like to win (Country restrictions, so let us know if you are an International reader). Be sure to include at least one natural perfume if you are in the USA when you post your choices. Draw closes November 8, 2014
We announce the winners only on site and on our Facebook page, so Like Cafleurebon and use our RSS option…or your dream prize will be just spilled perfume.