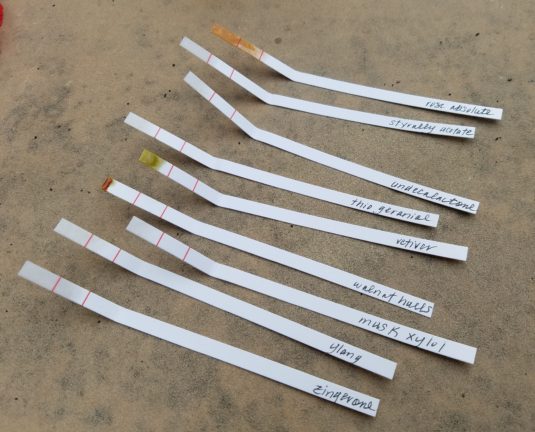 In this final edition of our exploration of perfume notes, "A-Z", we complete our journey through my ingredient alphabet (we began with (A-G and H-P) and finish with Rose Absolue- Zingerone. The following is based on entries from my early journals dating back to 1991 and my experience as a professional perfumer for the past two decades.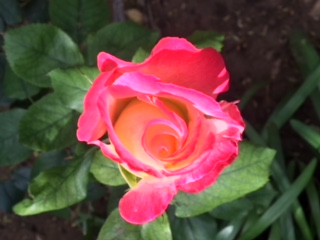 A rose From Sherri's garden
Rose Absolue: Rose has been called the 'Queen of Flowers.' I can see why, due to its adaptability in compositions ranging from spicy floral, to green floral, to classic Chypres. Extracted from the petals of roses in a time-honored tradition, variations of rose 'absolute' are produced in several locations including Morocco, France, Bulgaria, and Turkey.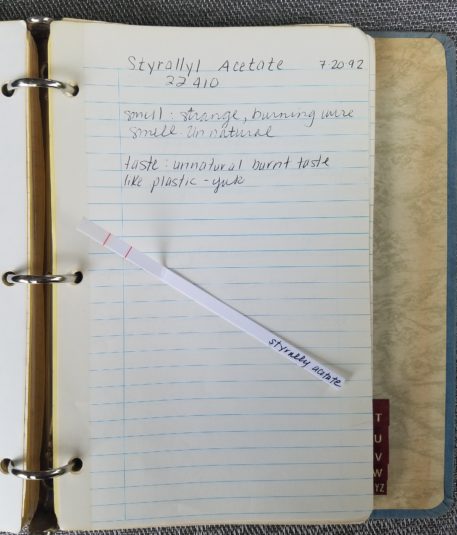 Styrallyl acetate:The first time I smelled this I wondered – is it green? metallic? floral? Or does it smell like burning wires? As it turns out, all of the above are correct and this unique material can make or break a composition.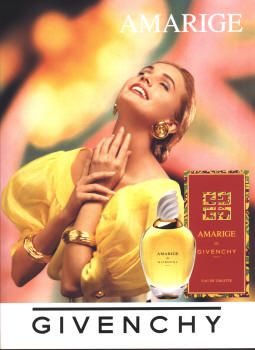 Amarige Givenchy perfume ad 1991
In 1991, Givenchy's Amarige masterfully featured this note adding a new, fresh, green nuance to the floralcy I almost lost my mind over its sheer perfection!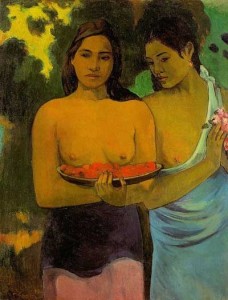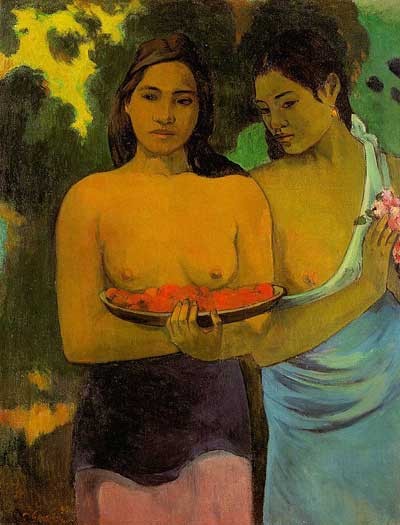 Tahitian Girls with Mango by Paul Gaugin
Thio geraniol: The prefix 'thio' denotes a sulfur component, making this material pungent and potent. In my early journals I described this note as' skunky' and 'tropical,' but learned to use it carefully to create mouth-watering fruit and citrus notes like mango, peach, and grapefruit.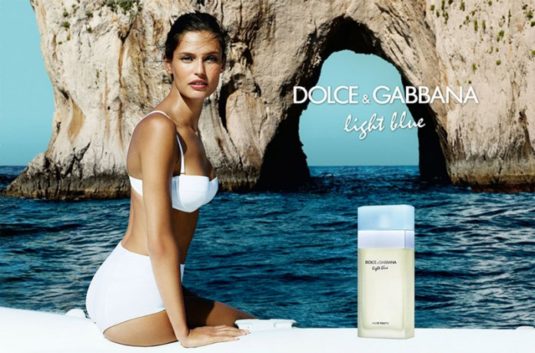 Dolce & Gabbana Light Blue for Women ad shot by Mario Testino©
Undecalactone or 'Aldehyde C 14' as it's more commonly known, is not an aldehyde but instead belongs to a group of molecules called lactones. Aldehyde C 14 is known for projecting peachy apricot notes, but in fine fragrances it adds a warm, creamy facet to floral notes, such as in Dolce & Gabbana's Light Blue for Women (1992).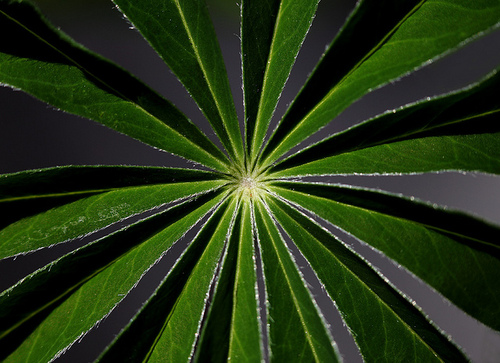 Vetiver Grass apped by MC
Vetiver oil is derived from the steam distillation of the roots of the grass Vetiveria zizanioides. It's earthy, warm, woody and slightly green—at once. I like this material so much that I created my own fragrance 'Provision Maitri' around it, with a global clientele in mind.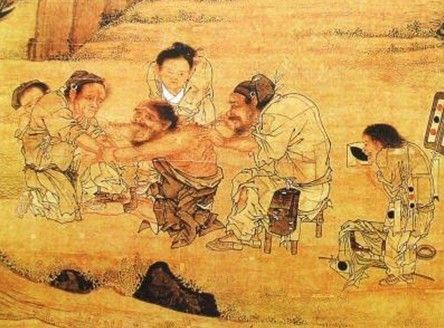 Chinese village doctor treating a man by burning herbs (Song Dynasty, ca. 950 AD)
Walnut Hulls: I'd forgotten about this ingredient until I reviewed my journal entry from 1992. Looking back to my early days as an apprentice flavor chemist, I now remember with fondness the taste of this woody, resinous, material reminiscent of the herbs used by Chinese herbalists.
Musk Xylol: Although no longer available in the perfumer's palette, I remember formulating with it in the 90's. This powder was known for its tenacious nature, imparting a classic textured musk note to candles and fine fragrances. For details on today's musks see my first article Musk The Invisible Star.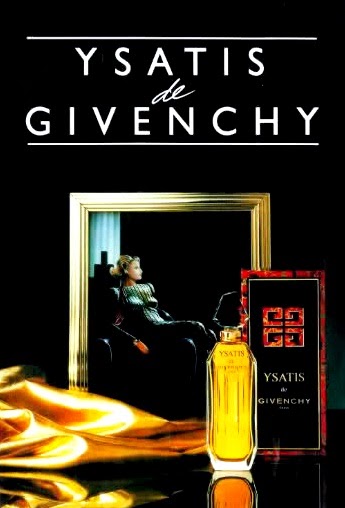 Givenchy Ysatis 1984 ad ©
Ylang Ylang: Before I knew what ylang was, I knew 1984's Ysatis by Givenchy. It was my college roommate Maryann's signature scent, and to this day I associate it with freedom, beauty, and style. Its spicy floral projection combined with patchouli makes it the ultimate, classic scent featuring the ylang flower.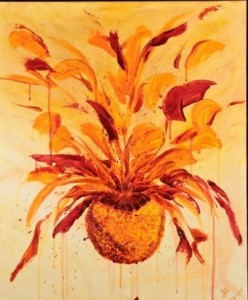 Ginger Plant with Pot via Flickr-Zingerone can smell like ginger
Zingerone is a trade name for 3-methoxy-4-hydroxy-benzylacetone. On its own this crystalline powder is pungent and almost mechanical smelling. Used properly in dilution, it adds a natural textured effect (a 'zing!') to a variety of fruits and is commonly associatedwith ginger.
I've enjoyed sharing my personal journals with you. I hope you have enjoyed it too. Stay tuned for a new topic in April!
–Sherri Sebastian, Contributing Editor
Art Direction: Michelyn Camen, Editor-in-Chief
Sherri Sebastian is a professional and independent perfumer working in Los Angeles; you can follow her journey on Instagram @sherrisebastian. She holds a seat on the Board of Directors for the American Society of Perfumers (www.perfumers.org). Her new collection Provision is available online and at select retailers