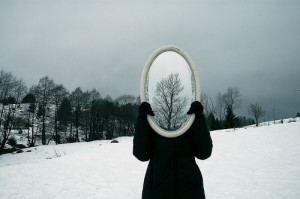 A lot of the comments to our 2013 resolutions piece seem to include the notion we should all take the time to appreciate the beautiful pieces of olfactory art we already have instead of constantly searching for the next new thing. In that spirit I am going to try an regularly write about the perfume I own which I believe rises to the level of olfactory art; I will even go so far as to call them masterpieces. I will try and focus on things that are still available but no promises. To start off I am going to talk about the first perfume I can remember being swept away by the fragrant whole before my analytic mind started picking it apart.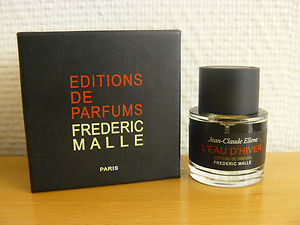 In 2000 Frederic Malle raised awareness of the perfumers who made our fragrances by putting their name on the label along with the fragrance title. It was, for me, the beginning of asking the question "who is the perfumer?" as I began to care about who made the scent along with whether it smelled good. This line of fragrances is among the best collections currently being produced. In my opinion there is not one boring composition to be found. They might not be to everyone's taste but they will rarely be called uninteresting. It is hard to pick a favorite and I am sure if I do this series for a long time there will be a high percentage of Frederic Malle representatives in it.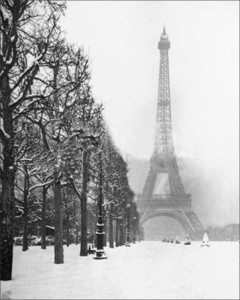 When it comes to olfactory art I have been encouraged to let myself be swept away instead of picking the threads apart of a fragrant tapestry. It is hard for me to turn the scientist inside off and let go. Therefore the perfume has to reach down inside and grab me at an almost primal level to get me to do that. In 2003 when I heard that Jean-Claude Ellena had made his second scent for Frederic Malle I was swept away by L'eau D'Hiver perfume.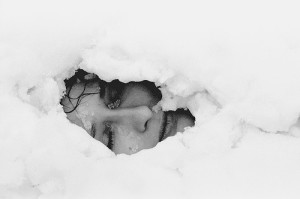 L'eau D'Hiver is as the name promises a "water of winter". M. Ellena describes it as an "eau chaud". Those descriptions would seem at odds but if you've ever experienced a hot spring in winter you might realize there is a place where the two intersect. L'eau D'Hiver exists as a watery spring amidst the snow and when left alone with it I float serenely and happily in the warm oasis.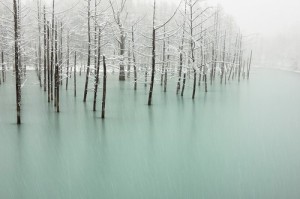 Frozen Pond Japan (Kent Shiraishi Photography)
The signature notes of L'eau D'Hiver are heliotrope and iris. The heliotrope adds the sweet watery aspects and the iris sits balanced on the edge between powdery and metallic. There are moments when it seems really almost too powdery and others where I could swear it wasn't iris but violet as the core floral note. It was L'eau D'Hiver which also made me appreciate heliotrope more. I was not the biggest fan of Guerlain Après L'Ondee as that seemed to be too watery with the same intent as L'eau D'Hiver. L'eau D'Hiver uses the cold aspects to keep the floral duo more compact and intense but this is M. Ellena and so I really mean intense for him.
L'eau D'Hiver lasts all day long with minimal sillage.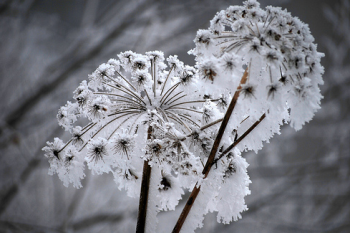 There always comes a moment just after the holidays are over and we begin to settle in for the long march to spring that L'eau D'Hiver seems like the perfect companion. The florals promise the heat of spring but the chill of Hiver is still there.
Disclosure: this review was based on a bottle I purchased.
What fragrances do you consider Modern Masterpieces?
–Mark Behnke, Managing Editor
Art Direction: Michelyn Camen, EIC
Editor's Note: A vintage perfume is considered by most perfumers one that was created before 1957, or at least fifty years old