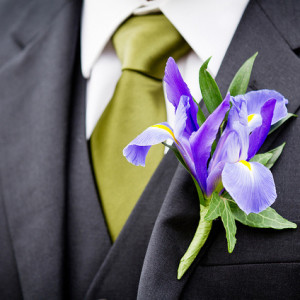 Just like the old trope that "blue is for boys and pink is for girls" that could easily have been extended to perfume by saying "woods are for boys and florals are for girls". Really the only two flowers seen widely in masculine fragrances were lavender and rose with the latter being sure to be swathed in other more "manly" notes. With the release in 2005 of Dior Homme that simple thinking was boldly broken with a floral fragrance marketed to men which featured a different floral as its focal point.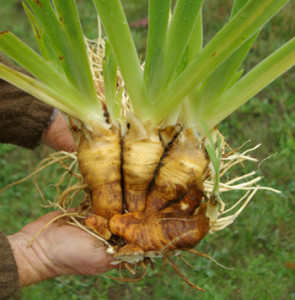 Freshly Harvested Orris Root
Perfumer Olivier Polge chose to use Iris as the floral heart of Dior Homme. This was a risky choice because iris can be very powdery and if this was a very powdery iris Dior Homme would have never appealed to its titular demographic. M. Polge had to use a specific concentrated version of Iris called Orris. Orris is mainly the rooty, rhizomal, part of an iris. It looks a lot like ginger. When it is separated and dried it creates a concentrated almost clean smell which leaves the powdery character behind with the blooms. By using orris M. Polge was then able to take some of the more traditional masculine armamentarium and create an entirely new masculine floral genotype.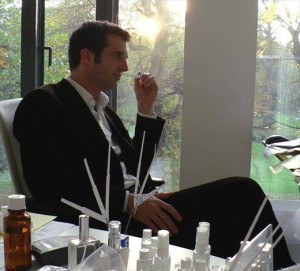 Olivier Polge
Before challenging the men trying Dior Homme for the first time M. Polge starts off with something familiar by using a combination of bergamot, lavender, and sage. The sage accentuates the more astringent aspects of the lavender and sets the table for the orris in the heart. When the orris does arrive it still could have retained a bit of a "too clean" feel to it. M. Polge adds a bit of cacao and amber to make it a little burlier. You have to really stop and pay attention to pick both of those notes up but they turn the orris into something less easily identifiable as a full on floral accord. In the base M. Polge returns the wearer to familiar territory with a great leather, vetiver, and patchouli base. It is kept on the lighter side so it doesn't obliterate the floral core and it meshes very nicely with the orris.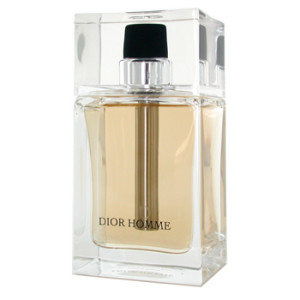 Dior Homme was re-formulated in 2011 by Dior in-house perfumer Francois Demachy and it is mostly the same except for the base where vetiver is now the only detectable note left and the leather and patchouli are missing. In my opinion it is the orris, amber, and cacao heart which is the true DNA of Dior Homme and that remains along with the same top notes as in the original. I prefer the original but the newer version is so close it has not been materially harmed in the reformulation effort.
According to Michael Edward's Fragrances of the World data base; prior to 2005 there were only 10 fragrances which were classified as masculine soft florals. After Dior Homme, in the following seven years, seventeen masculine soft florals have been released with the majority of those iris-focused and mass-market. Dior Homme made it safe for a man to wear a new flower in his olfactory lapel.
Disclosure: This review was based on bottles of Dior Homme I purchased.
–Mark Behnke, Managing Editor