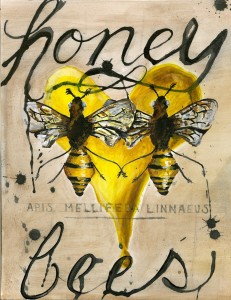 Painting: Honey Bees PrettyLittleLines
Honey is the sweetness of millions of flowers collected by tens of thousands of virgin bees that dance for each other in the summer of the hive. Since the dawn of humanity, bees have signified many things; community, royalty, harmony, spirituality, procreation and their nectar, honey, is symbolic of paradise, eloquence, new beginnings and immortality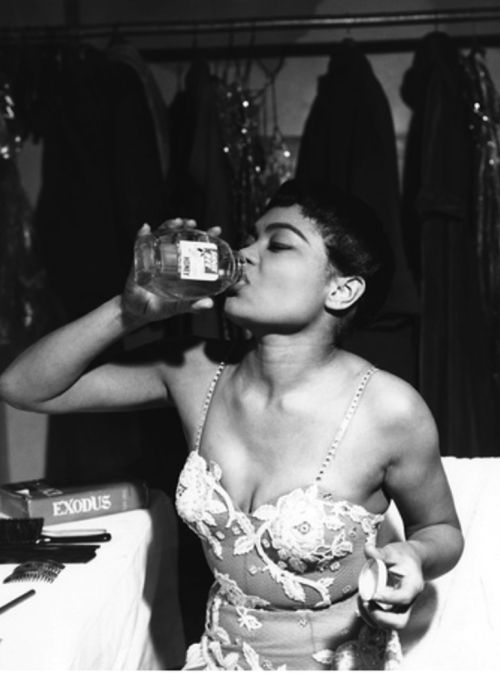 Eartha Kitt "sweet as honey"
The scent and taste of honey can be as varied as the flowers from which it is collected and may be sweetly floral as in the case of orange blossom honey or smell barnyard/ animalic as in the scent of buckwheat flower honey. Honey from the fields of lavender can have a camphorous scent whilst there is a smoky aroma from tobacco flowers where bees are essential to the pollination. Generally sweet and ambery when extracted from honey destined for perfumery, it has a subtle and soft effect with a balsamic drydown that is often used to enhance floral and citrus notes and coversely bring out the floralcy of agarwood/oud and temper animalic notes. Sweet, yet pheromonal, honey is the result of sex between flowers and other species. For hundreds of years' talking about about sex was considered taboo, so parents turned to Mother Nature to teach their children about reproduction, hence the phrase, "The Birds and the Bees".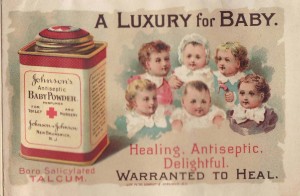 Beeswax is also used in the perfume industry and like honey carries the imprint of flowers visited by its makers and of life in the hive. Beeswax absolute has a stronger odor than honey is more musky and animalic. This is due to the unusually large amount of naturally occuring phenylacetic acid which is green, gloral but urinous. For perfumers preferring natural animal musks, beewax provides an excellent fixative. A small amount goes along way and is generally used to offset the beauty of jasmine, rose and ylang-ylang perfumes. The House of Guerlain used beeswax absolue in Nahema (1997, Jean Paul Guerlain) and Champs Elysees (1904, Jaques Guerlain) to merge the myriad of floral notes. Beeswax also has more humble origins in modern perfumery as it was used in the original Johnson & Johnson Baby Powder formula for its antiseptic properties. Beeswax is the chosen material for candles because it provides a true, clean light to sacred places.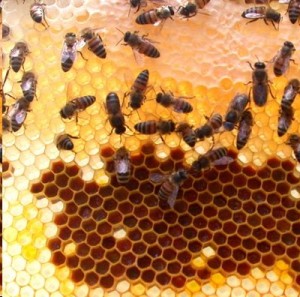 Photo: bees at the hive Courtesy of Roxana Villa of Roxana Illuminated Perfume
Although there are over 20,000 species of bees, the world depends primarily on just one group, the honey bees. Within this group the European honey bee or Apis mellifera is the familiar domesticated species known throughout the world. The name means honey-bearing bee from Apis for bee, melli for honey and ferre for 'to bear.' Honey bees likely originated in southeastern Asia and spread to Europe where the modern honey bee came into being. This species is the only one known to take readily to domestication and it traveled with early Europeans throughout the world, coming to North America with European settlers in the early 1600s.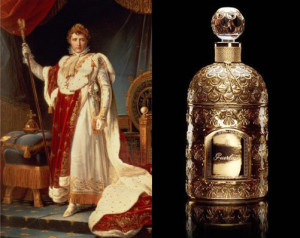 (r) Portrait of Napolean by Francois Gerard (L) 1853 bee bottle of Guerlain Eau de Cologne Imperiale presented to Napolean and Empress Eugenie
The Emperor Napoleon loved to have his portrait painted in a luxurious robe covered with bees, a symbol of monarchy in France. In 1853, Pierre-Francois Pascal Guerlain created the now famous bee botttle for Eau De Cologne Imperiale (composed in 1830) for the Empress Eugenie who wore the perfume to her wedding to Napolean III. Because of the Bee Bottle, M. Guerlain was appointed the official perfumer to her Royal Majesty and the legacy of this design lives on in Guerlain's perfumery -from bee designs to honeycomb topped flacons.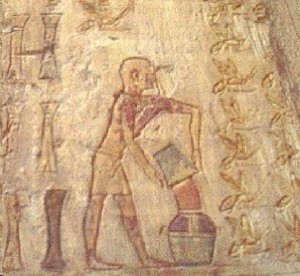 Ancient Eygyptians were beekeepers
For thousands of years honey has been valued for its sweet taste, its apothecary use, for sore throats, as an antibiotic, as an anti aging elixir and for use in magical and religious rituals. It is also a symbol of love, hence "honey-moon." Unspoiled honey was found in King Tut's tomb and has been commonly used for embalming. It is believed that Ancient Egyptians were the first beekeepers and honey was precious in a sugar free world. There are dozens of references to honey in the Old and New Testament; perhaps most recognized is Exodus, where it is written that G-d shall free the enslaved Hebrews toiling for their Eygyptian masters and lead them to a land of milk and honey. Royal Jelly- the food created by the drones for the Queen Bee, has been used in cosmetics for over a century and in addition to giving off a honeyed perfume, it is purported to be a magic elixir for anti-aging, increasing libido and combating depression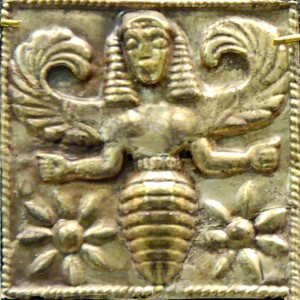 Aphrodite -the Queen Bee worshipped at Mt Eryx
Honey bees are associates with both gods and goddesses. Bees and honey showed up in motifs in Ancient Egypt and honey represented the tears of the Sun God, Ra. Honey is the symbol of Aphrodite, revered as the Queen Bee and Priestesses of Aphrodite, who were called Bees, worshipped Aphrodite in honeycomb caves where they built their shrines epitomizing the long and strong association of the honeybee with the sacred feminine. Ancient Celts brewed mead from honey long before wine came into being and believed that a river of mead ran through paradise. In Judaism, honey is important to the celebration of the New Year, Rosh Hashanah. Each year Jewish families around the world dip challah bread or apples in honey as a symbol of happiness, long life and health for the coming year.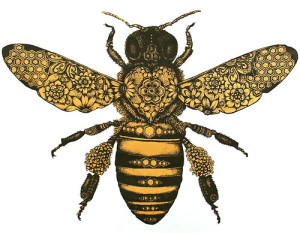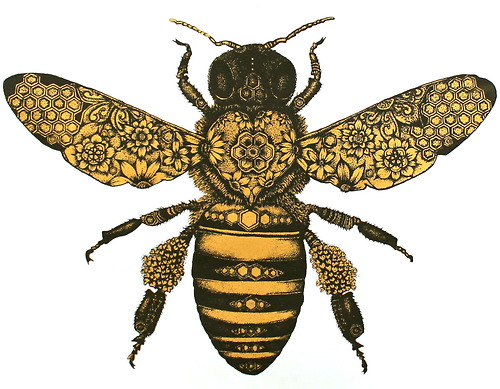 The humble honey bee now pollinates food crops and native plants throughout the world, augmenting the work of thousands of native bees, and is critical to the survival of many of the world's plants. Bees native and domesticated pollinate billions of dollars of agricultural crops each year, as much as 1/3 of all food crops worldwide. In California, growers face a critical shortage of bees for pollination of their 800,000 acres of almond trees. It is estimated that they need 1.6 million colonies (that's colonies, not bees) for the work. There is now a critical shortage of bees, potentially devastating for this 3.8 billion dollar industry. In this as in other intensive agricultural operations, although native bees could help with pollination they are also disappearing as natural landscapes with flowering plants are converted to residential or agricultural and flowering weeds are controlled. To answer this problem, rather than keeping native vegetation in the landscape, agricultural interests truck over a million honey bee colonies from one flowering crop to another for the sole purpose of fertilization. This subjects the colonies to stress while keeping them on an impoverished diet.
Stress, malnutrition, pesticides, parasites, and climate change are all potential culprits in a mystery disease affecting bees. Called Colony Collapse Disorder (CCD), it is responsible for losses of about one-third of the honey bees in the United States each year – potentially tens of billions – as they disappear from their hives. Intense agricultural practices are almost certainly contributors as are land-use changes. Although Europe has banned one type of pesticides (neonicotinoids) implicated in CCD, the United States has yet to take action.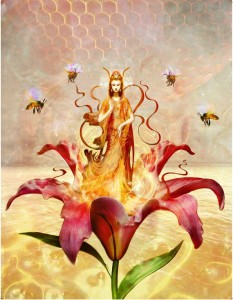 Natural Perfumer and bee-keeper Roxana Villa says this about bees: "I chose the honey bee as the representative symbol for my company because she seeks out nectar from plants and turns it into liquid gold, a perfect metaphor for botanical fragrance. Beeswax, from my own hives and other local bee guardians, is the key ingredient in my creamy solid perfumes. My workspace extends into a native garden with two bee hives. In this small microcosm, surrounded by native oak, sage and honey bees, I intend to affect the macrocosm by capturing the whispers of nature."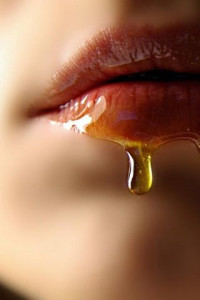 "Your lips drip nectar, my bride; honey and milk are under your tongue; the fragrance of your garments is like the fragrance of Lebanon". Songs of Solomon 4:11
Honey is a gift, nectar freely given from flowers to bees and from bees to us. Eloquent and precious in its message, honey adds sweetness, depth, and a little naughtiness to life and to perfume.
–Elise Pearlstine, Monthly Contributor and Perfumer for Tambela (with contributions from Roxana Villa, Kevin Verspoor and Michelyn Camen)
Art Direction: Michelyn Camen, Editor-In -Chief
Author's Note: You can help bees by planting native bee-friendly nectar plants, by keeping property pesticide-free, keeping bees, buying local honey, and purchasing pesticide-free foods. There is much information on Colony Collapse Disorder online for further research. Local universities, nurseries, and extension offices have information on bee-friendly plants for your area.
For Our Honey and Beeswax Perfumes Draw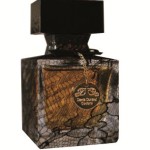 WORLDWIDE 50 ml M.Micallef La Parfum Denis Durand Couture-honey Perfumer Jean Claude Astier courtesy of Geoffrey and Martine Micalled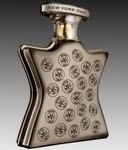 USA ONLY 50ml Bond No. 9 New York Oud- Honey, Perfumer Laurent LeGuernac Thanks to Laurice Rahme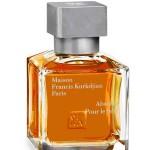 USA ONLY 70 ml Maison Francis Kurkdjian Absolue Pour Le Soir with gratitude from Nasreen of Parfumerie Nasreen -honey, Perfumer Francis Kurkdjian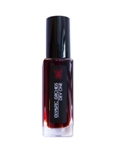 WORLDWIDE Dev 1-Foreplay 5ml refillable travel spray thanks to Perfumer Ellen Covey beeswax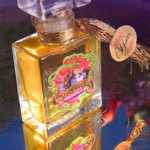 USA ONLY ALL NATURAL Honey 6ml Velvet & Sweet Purrfumery thanks to Perfumer Laurie Stern, who also is a beekeeper honey from her hives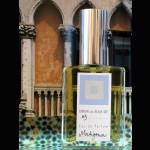 USA ONLY 1 ounce of Mahjoun from DSH Perfumes, honey from the lovely Dawn Spencer Hurwitz
USA ONLY 5 ml FOX Sweet Anthem with beeswax,Perfumer Meredith Smith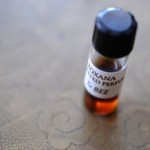 USA ONLY ALL NATURAL ORGANIC 1 gram of Roxana Illuminated To Bee MADE WITH HAND TINCTURED honeycomb from rescued hives

from our friends at the Natural Perfumers Guild
WORLDWIDE 3.3 ml sample House of Matriarch ALL NATURAL Ephinany from the ACHTUNG! honey from lavender, Perfumer Christi Meshell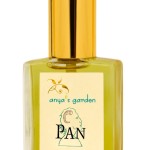 USA ONLY 15 ml Anya's Garden Pan ALL NATURAL with bee goo from Perfumer Anya MCoy's Garden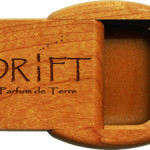 USA Only Drift Perfumes Solid Aspens Perfume- Unfiltered beeswax, Perfumer Jennifer Bove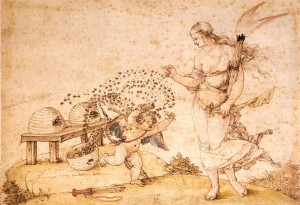 Albrecht Durer-"Cupid the Honey Thief" 1514
To be eligible for our Best Honey Perfumes draw, please leave a comment with what you learned about Honey and Beeswax in perfumery and list all the fragrances you would like to win (country restrictions) AT LEAST ONE OF YOUR CHOICES MUST BE ALL NATURAL. Please let us know the Country you live in. Draw ends February 27, 2014.
The draw is random but we will try to match winners with their choices. If you only wear natural perfumes please note that in your comment.
We announce the winners only on site and on our Facebook page, so Like Cafleurebon and use our RSS option…or your dream prize will be just spilled perfume.