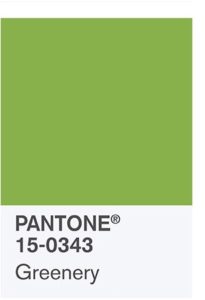 Photo courtesy of PANTONE: The leading source for color trends in fashion, design, beauty and (for this guide perfume)
The PANTONE Color of 2017 is named Greenery, symbolizing new beginnings. ÇaFleureBon has celebrated and prominently featured Greenery… the Art of Natural Perfumery and skincare since our inception and there has always been Contributors exclusively devoted to natural fragrances and beauty.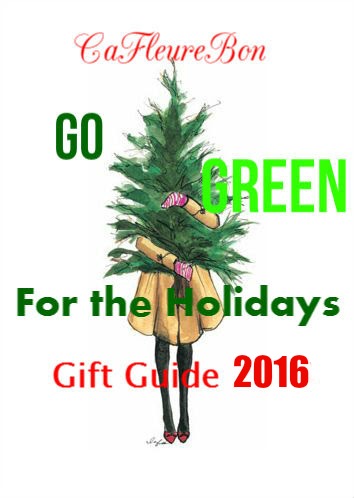 If you are behind on your holiday shopping or just want to get a jump on 2017, I have put together some of my favorite "Green" products in this gift guide. Giving natural perfume to people who want it to smell like Dolce & Gabbana Light Blue is not recommended. Going Green doesn't mean dropping a lot of green…all these gifts are under $100.
Best All Natural Holiday Gifts that aren't perfume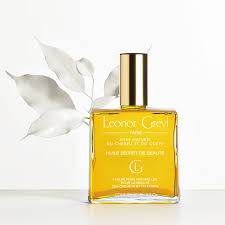 The holiday season with its endless parties squeezed in between family gatherings is not a time for a bad hair day. Unless you travel with a stylist 24/7, chances are you are going to have hat head, bed head, and/or static head. That's why the luxe haircare line from Leonore Greyl Paris is, well, the Holy Grail. French women have been using this botanical line before going green were the trend. Their secret? Huile Secret de Beauté natural oil for hair and body, leaves skin glowing and is a non-greasy good hair day elixir, adding a bit of shine and softness, and a subtle aroma of lemon, yucca and tiare. Dry skin and frizzy hair will disappear as fast as a plate of hors d'oeuvres at a party. Perfect for vacation with UVA/B sun protection. $66.00 www.leonorgreyl–usa.com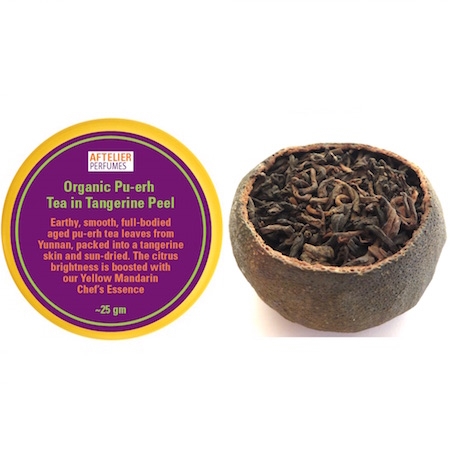 There is something about perfumistas…most seem to enjoy exotic teas and scented homes. Imagine my delight when I discovered that The Queen of Green Mandy Aftel has introduced her organic teas (served at high end restaurants in San Francisco). Her newest is Organic Aged Pu-erh Tea in Tangerine which is redolent of sweet citrus, aged for four years and packed into the rind of a whole tangerine. The scent is as complex as one of her perfumes and I am tempted not to drink it but just set it on my living room table so it can fragrance my home. 25g $20 www.aftelier.com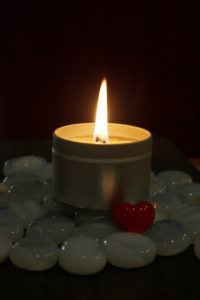 When I burn something its usually dinner, so I rarely light candles. But Editor Elise Pearlstine who is the perfumer for Tambela as made me a new believer. Making natural candles are tricky, but Elise spent two years before she perfected the formula. Tambela candles are hand poured in small batches, made with pure beeswax and have cotton wicks with a clean burn of up to 20 hours. My favorite is the Rose Geranium has essential oils of rose geranium, geranium and lemon myrtle, with infused patchouli leaves. The rose fragrance relieves tension and frustration, which we are all prone to during this time of the year. A close second is the Frankincense candle inspired by pure incense and infused with frankincense tears, the tears are melted directly into the beeswax, and frankincense essential oil, which is must for a bad day any time of the year. Made with love. 3 oz for $30 www.tambela.com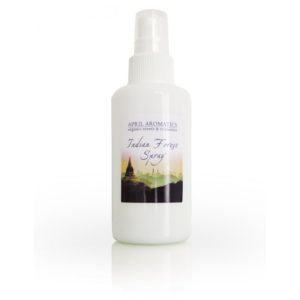 Do you have monkey mind brought on by multi-tasking between work and preparing for the holidays? Focus with Art and Olfaction Award winning Tanja Bochnig of April Aromatics Indian Forest Room and Body Mist which is created with 12 high quality essential oils including cedar and cistus, which sharpens concentration and soothes frazzled nerves.$22 www.aprilaromatics.com
Best Natural Perfumes to give as Gifts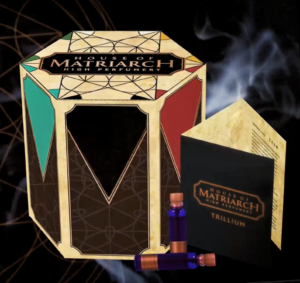 Natural perfume is even trickier to buy as a gift than fragrances created with synthetics as they do develop differently on the skin. That doesn't mean botanical scents are off the gift list.
Perfumer Christi Meshell of House of Matriarch's perfumes are in Nordstroms, sold online, and in Downtown Seattle; just steps (or clicks) away from CHANEL, Jo Malone and yes Dolce Gabbana Light Blue. Forbidden was created for our 13th sign project with the Natural Perfumers Guild in 2011 (those of us who are no longer Sagittarius but Oephicus uh hem) and is still a best seller in the collection. For the luxury lover, give the High Perfumery Discovery Kit, with 9 x 1 ml beautifully carded samples including all our favorites: Trillium, SexMagic, Coco Blanc Forbidden Devotion, Trillium, Orca Madrona and Black N0 1 (formerly known as Blackbird) and are housed in a dramatic honeycomb shaped coffret that can double as a jewelry or keepsake box. $88 www.matriarch.biz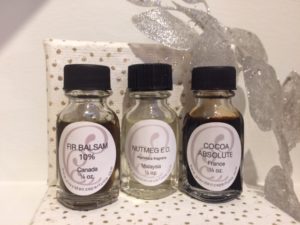 My road trip to visit perfumer Charna Ethier of Providence Perfume Co. at her store in Providence, Rhode Island had to be cancelled, but those in the area love to custom blend their own perfumes. For the hidden Scent Designer on your list, this season give this special set, not available online or at any other retail store of three holiday essences cocoa absolute, fir balsam absolute, and nutmeg essential oil. Who knows? The next Profile in American Perfumery can be written about you! Available by email providenceperfume@gmail.com or at the Providence Perfume Co Store 13 South Angell St. Providence, RI 401-455-2325 $40
In 2011, Dawn Spencer Hurwitz of DSH Perfumes created an all-natural holiday fragrance aptly named Three Kings. The scent was inspired by the tale of The Three Royal Wise Men who bore gifts of frankincense and myrrh to baby Jesus the night he was born. Dawn is as wise as magi as this is very special fragrance. It smells ancient and magical, redolent of resins, spices and precious balms from the Orient. Check out her newly redesigned website; it is so much easier to spend your money now. 1 dram oil flask $27 www.dshperfumes.com
-Michelyn Camen, Editor In Chief who would rather waft green than wear it #greeneryfail.
WORLDWIDE: House of Matriarch High Perfumery Discovery Kit
WORLDWIDE: April Aromatics Indian Forest Spray
WORLDWIDE: Aftelier Organic Aged Pu-erh Tea in Tangerine
WORLDWIDE: DSH Perfumes Three Kings mini flask
USA ONLY: Leonore Greyl Paris Huile Secret de Beauté
USA ONLY: Providence Perfume Co Three Oil Custom Blending Set
USA ONLY: Tambela Natural Perfumes Candles Rose Geranium or Frankincense Candle
To be eligible you must be a registered reader (pesky, sorry but if you don't do this your comment won't count). Please tell us why you Go Green, where you live and be sure to list all the prizes you want should you win (country restrictions). Visit us tomorrow for more fragrant GREEN gifts from Strange Invisible Perfumes, Phoenix Botanicals, Fiji Spice Queen, JoAnne Bassett, Perfumer Darryl Do of Delbiado Do and Natural Perfumers Guild President Anya McCoy of Anya's Gardens. Draw ends December 20, 2016
We announce the winners only on site and on our Facebook page, so Like Cafleurebon and use our RSS option…or your dream prize will be just spilled perfume.