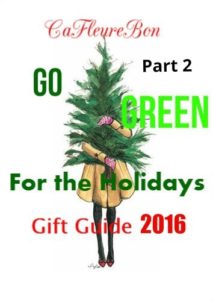 I am dreaming of a GREEN Christmas; high on my personal gift list are all natural, organic and botanical Holiday goodies, stop by Part 1. Here is Part 2; there is so much more on the list…naturally.
Best All Natural Holiday Gifts that aren't perfume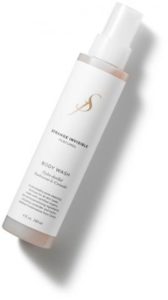 Strange Invisible Perfumes may be known for their iconic hydro distilled botanical fragrances, but Perfumer Alexandra Balahoutis Botanical Bath and Body products are some of the best around; I even travel with them. Frankincense and Coriander Body Wash is perfect for the season and is created using frankincense from Oman. 8 oz $75 www.siperfumes.com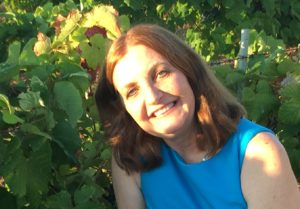 What Does 2017 Hold in Store? Perfumer JoAnne Bassett is clairvoyant and a medium has given accurate intuitive readings for many years. Your insightful reading can be by telephone or skype. I predict there is more natural perfume in your future. 30 minutes $100 Visit her Etsy Shop here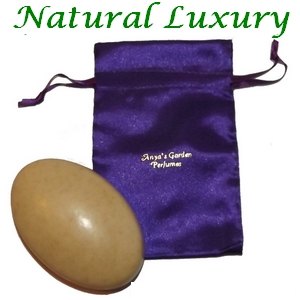 There are bath people and shower people; most of us are a bit of both. Anya McCoy of Anya's Garden and President of the Natural Perfumers Guild Silk Soaps are different from the most natural soaps: rounded, smooth, sensual, they cradle in your hand and are intensely fragranced with 100% natural aromatics, enriched with natural oils and butters, and not only clean your skin but leave it smooth, silky and scented. Spice Silk is my personal favorite, a sexy gourmand spicy with orange sweetness. Just right for the holiday season. 6 oz Bath Bar $22 www.anyasgarden.com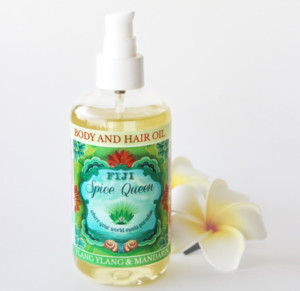 Francesca Brice of Fiji Spice Queen is one of the kindest and most generous people in perfume land. Knowing I love Ylang –Ylang, Francesca created an all-natural version of her bestselling Ylang-Ylang and Mandarin Body And Hair Oil exclusively for CaFleureBon using six exotic natural oils that will leave your skin lushly replenished, reactivated and glowing .Made in Fiji, certified Cruelty Free and Vegan. 180 ML Bottle with Pump $30 www.fijispicequeen.com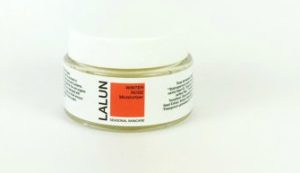 Many readers will recognize Maggie Mahboubian's name from FRAGments, as the perfumer for Lalun Naturals and a yearly CaFleureBon Contributor. If you have met her, the first thing you notice is her skin, poreless and perfect. Lalun Seasonal Skincare line offers a simple regimen that honors the skin's response to the changing of the seasons. Like plants, Maggie believes we are affected by the seasons which can lead to imbalances as our skin works hard to regulate temperature, humidity and sunlight. All Maggie's skincare is hand crafted in small batches, wild-grown in her biodynamic garden in West Hollywood or ethically wildcrafted from pristine sources in the Hudson Valley. Wild Rose Moisturizer is the anecdote to dry, parched or lackluster skin. High in vitamins E and C, GLA essential fatty acids and naturally occurring anti-oxidants Wild Rose Moisturizer nourishe skin with precious oils of Turkish rose otto, patchouli, rose geranium and cardamom. Use it on your hands, neck and décolleté as well. One ounce/$44 www.lalunnaturals.com
Best Natural Perfumes to give as Gifts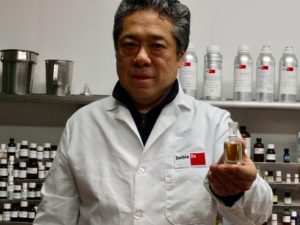 Darryl DO of Delbia Do in New York is a nose and is responsible for many niche synthetic and natural perfumes; he just doesn't have his name on them. His Company located in The Bronx, is one of the few boutique facilities in the world that has passed the stringent USDA regulations and Darryl has created a number of organic perfumes. Go bespoke and let a master create a natural perfume using up to ten natural essential oils. Choose from Agarwood (oud), Bergamot, Clove, Cinnamon, Ginger, Grapefruit, Jasmin, Lavender, Lemon, Lime, Orange Oil, Patchouli, Sandalwood and Rose, Ylang for a 50ml EDP www.delbiado.com $195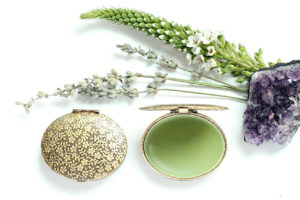 Irina Adam of Phoenix Botanicals hails from New York and creates magical natural perfumes and oils. But it is her beautiful solid perfume compact with a etched floral motif that made the gift list this year. Lavande Noir is a smoky sultry take on lavender, and the oakmoss gives it a vintage vibe. Carry Summer in your pocket all Winter long. Not your father's fougere. You can Visit her Etsy Shop here. .25 oz $58
-Michelyn Camen, Editor In Chief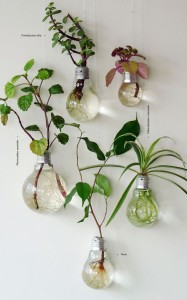 It's A GREAT Idea to GO GREEN
For the complete Green Gift offerings
WORLDWIDE: House of Matriarch High Perfumery Discovery Kit
WORLDWIDE: April Aromatics Indian Forest Spray
WORLDWIDE: Aftelier Organic Aged Pu-erh Tea in Tangerine
WORLDWIDE: Fiji Spice Queen Ylang-Ylang and Mandarin Body And Hair Oil
WORLDWIDE: DSH Perfumes Three Kings mini flask
WORLDWIDE: Phoenix Botanicals Lavande Noir Solid Perfume in oval case
WORLDWIDE: Fiji Spice Queen Ylang-Ylang and Mandarin Body And Hair Oil
USA ONLY: Leonore Greyl Paris Huile Secret de Beauté
USA ONLY: Providence Perfume Co Three Oil Custom Blending Set
USA ONLY: Tambela Natural Perfumes Rose Geranium or Frankincense Candle
USA ONLY: Strange Invisible Perfumes Frankincense and Coriander Body Wash
USA ONLY: Custom Organic Perfume composed by Darryl Do of Delbia Do
USA ONLY: Psychic Reading with JoAnne Bassett
USA ONLY: Anya's Garden Spice Silk Soap
USA ONLY: LaLun Naturals Winter Rose Moisturizer
To be eligible you must be a registered reader (pesky, sorry but if you don't do this your comment won't count). Please tell us why you Go Green, or why you like natural perfume and beauty products, where you live and be sure to list all the prizes you want should you win (country restrictions). Draw ends December 20, 2016
We announce the winners only on site and on our Facebook page, so Like Cafleurebon and use our RSS option…or your dream prize will be just spilled perfume.