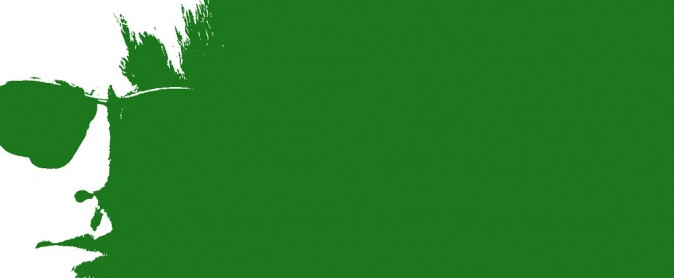 Andy Warhol "Green"
If galbanum is in the room you generally know she is there. She is Queen. Galbanum is green, actually very green, and quite sharp. The scent is that of green peppers, cut grass, or bright fresh summer greens; it may also be piney and reminiscent of turpentine. But wait a moment and the green moderates and wait a few moments more to get to the (still green) balsamic drydown.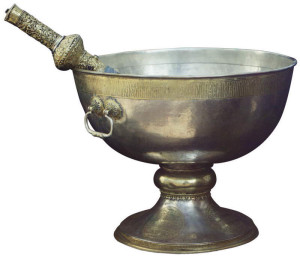 Holy Incense or HaKetoret Exodus 30:32
A holy plant, the sharp penetrating green-ness may be what was appreciated in religious ceremonies; perhaps reminiscent of sin or bitterness? Or, conversely, the green aspect may have been seen as a sign of life and creation. Either way, galbanum was an important component of early incense. Galbanum was sacred to the Egyptians who likely used it in their 'green' incense and imported it from the Middle East. As a resin, it may have also been used to preserve mummies There are Biblical references to galbunum as an ingredient in the Holy Incense or HaKetoret which also contained myrrh, onycha (perhaps a resin such as benzoin or labdanum or perhaps a part of a seashell—scholars differ, galbanum, and frankincense in equal amounts. Exodus 34: Take unto thee sweet spices, stacte, and onycha, and galbanum; these sweet spices with pure frankincense: of each shall there be a like weight." "35: And thou shalt make it a perfume, a confection after the art of the apothecary, tempered together pure and holy." .
The plant is native to ancient Persia, roughly modern-day Iran, and was historically sourced from that country where it is called Barijeh. The best still comes from Iran, although galbanum isnow grown in Turkey, South Africa, Lebanon, Southern Russia and Afganistan. It is in the Apiaceae (Umbelliferae) family along with carrots, fennel, and parsley and is closely related to another very aromatic plant – asafoetida (umbelliferous plants have hollow stems and many tiny flowers borne on a cluster like fennel or Queen Anne's Lace).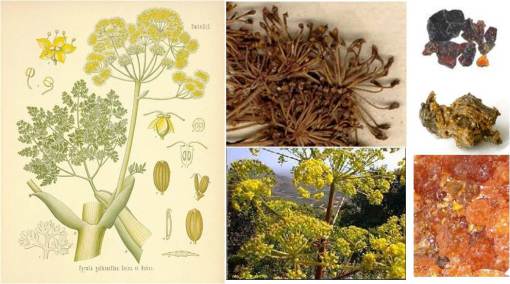 Photo: Brian Altonen Ferula galbaniflua. plant, flowers and resins
The galbanum plant has a hollow stem and wooly petals. In the dry highlands where it grows the plant disappears for the winter leaving nothing but the fleshy root underground. In the spring, the early leaves appear like a fountain of soft green to be greedily devoured by camels. The stem is a unique orange color and the flowers are a brilliant orange-yellow. The plant exudes a thick scented resin when damaged that provides protection and healing to the plant. This is the resin that is galbanum. It comes in two types – hard and soft – with the soft containing a variety of inclusions such as sand, wood, plant parts, insect and such. These contaminants settle out of the soft resin which can be poured off for further extraction or distillation.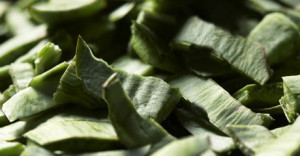 Galbanum is harvested in Iran during July and August
In the high desert plateau regions of Iran the tall stalks of the plant are sought by gatherers who wander the mountains during July and August. When they find a plant they will dig down to the lower stem and bulb of the root and make incisions. Two weeks later they return to harvest the resin that has seeped from the cuts. They may make further incisions for yet another harvest later on. Although the species name listed for the plant is Ferula galbaniflua, galbanum essential oil or resin may actually come from more than one species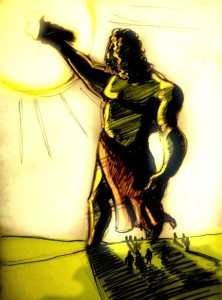 .
Prometheus Steals Fire by Vinad A Rajagopalan
The name of the genus Ferula refers to the ferule or the schoolmaster's rod used to punish children and comes from the appearance of the tall, straight stalks. The bamboo-like stalks of the related similarly scented narthex or giant fennel were used as torches in ancient times. Prometheus is said to have used just such a torch to bring fire to humanity.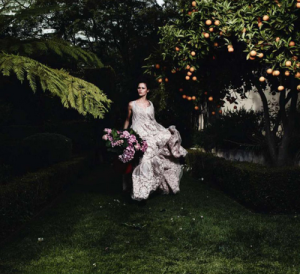 Tasha Tilberg Michael Comte
Galbanum is used with a light touch or with a heavy hand in perfumery and is highly valued for the natural green note it can provide – whether a perfumer is looking for an acrid bitter note, a hint of leaf or stem to complement a floral composition, add punch to leather fragrances or sharpen a fruity perfume that needs a bit of green to cut sweetness. It is nearly indispensable in hyacinth fragrances because it has a strong resemblance to the leaves of hyacinth and is usally present in green chypres. Perfume houses may distill their own galbanum and incorporate additional steps to remove strong sulfur and terpenic notes if present. Due to its long-lasting scent and the softer balsamic drydown it acts as an excellent fixative in perfumes.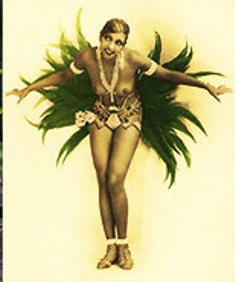 Sous le Vent was created for Jospephine Baker by Jaques Guerlain
Galbanum was an ingredient that fascinated Jaques Guerlain in the 1930s and is a key to the green accords used in Guerlain's Vol de Nuit 1932, (to honor Antoine Saint Exupery's second novel 'Night Flight', and Sous Le Vent which was created for Josephine Baker in 1932.
Balmain Vent Vert vintage ad 1950s and Chanel 19 vintage ad 1970s -The Queens of Green
It is a linchpin note in vintage chypre perfumes such as Balmain Vent Vert 1947, (by Perfumer Germaine Cellier) who introduced galbanum in a starring role . The green, earthy opening notes of Chanel No. 19 (perfumer Henri Robert) results from a very high grade Iranian galbanum in the composition that, tragically, galbanum of this premier quality became unavailable after the Iranian revolution of 1979 and required reformulation using a lesser grade.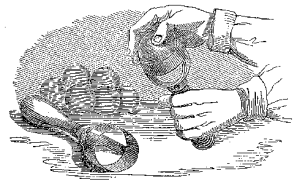 From Perfumery, and Method of Obtaining the Odors of Plants BY G.W. SEPTIMUS PIESSE 1857
The galbanum essential oil, usually blended with other oils, can be used for treatment of wounds, scars, inflammations and skin disorders. Athletes may appreciate it for pulled and sore muscles as well as cramps or perhaps, like the ancient Coptics, for aching feet. It can be relaxing to nerves and muscles while also ridding the body of unwanted and toxic substances. In a tincture with alcohol it has been shown to be effective in getting rid of head lice. Hippocrates and Pliny used it frequently as a medicine and Pliny, in his natural history, described extraordinary healing powers and asserted that the simple touch of galbanum mixed with spondylium (hogweed) was enough to kill a serpent. In its native land, the fruiting stem was hung as a charm around a house when birth is about to take place for the purpose of keeping away devils and evil spirits; the gum/resin is then given to the patient mixed with milk.
Left: Coco Rocha Photo Craig McDean Right: Shot in 2006 by Steven Meisel for Vogue US
Unusual, brash, complex, and fascinating, galbanum is like a friend who comes like a whirlwind into your life to take you along on an adventure. And in the end stays around to reminisce about it in the soft green light of a summer evening.
–Elise Pearlstine, Monthly Contributor and Natural Perfumer Tambela
Art Director: Michelyn Camen, Editor in Chief
For our draw:
Thanks to the wonderful Vero Kern of vero.profumo 50 ml Mito EDP with Iranian Galbanum. Read Mark's review of Vero Kern's Mito here WORLDWIDE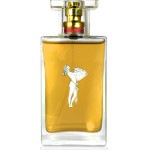 The ever generous Steven Broadhurst of Tommi Sooni is offering 50 ml of Tarantella ( now available at PickWick's Mercantile in the USA, ask for the lovely Rita Fabbricatore) with Persian Galbanum. Read Valerie's review here and Tama's review of Tommi Sooni Tarantella here WORLDWIDE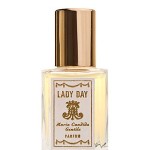 Italian Maitre Parfumeur Maria Candida Gentile's 30 ml of Lady Day parfum extrait from the Exclusive collection available at Parfumerie Nasreen. Persian Galbanum Read Mark's review of Lady Day by Maria Candida Gentile here WORLDWIDE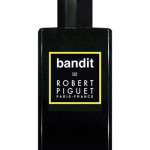 The ever generous Joe Garces and the team of Robert Piguet are offering 100 ml of Bandit by Aurelien Guichard. Ferula galbaniflua. WORLDWIDE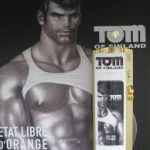 Thank you to Etienne de Swardt of Etat Libre D'Orange for 50 ml of Tom of Finland with Ferula galbaniflua. Perfumer Antoine Lie. Available at Parfum 1.com Read John's review here WORLDWIDE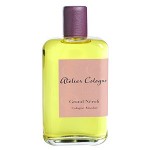 The Ever Generous Gerard Camme, President of Atelier Cologne Atelier Cologne 30ml of Grand Neroli Cologne Absolue with Persian Galbanum. Perfumer Cecile Krakower Read Mark's 2010 review here WORLDWIDE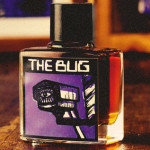 From LUSH USA The Gorilla Perfumes 1.4 ounces of The Bug by Mark and Simon Constantine .HUGE dose of galbanum. Read Tama's review The Bug Gorilla Perfume here and Mike's review of The Bug here USA RESIDENTS ONLY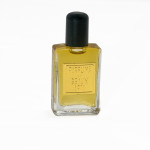 Thank you to our lovely Dawn Spencer Hurwitz of DSH Perfumes for1 dram mini flask of Vert Pour Madame.Iranian galbanum Read Michelyn's review here and Tama's review of Vert Pour Madame here USA RESIDENTS ONLY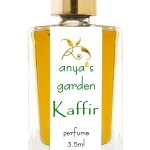 Thank you Anya McCoy of Anya's Garden 3.5 oz Kaffir, which is discontinued due to the difficulty in sourcing a very high quality agarwood filaria.With Iranian Galbanum. Here is a review from Victoria Jent of Eau MG USA RESIDENTS or readers with a US address ONLY all natural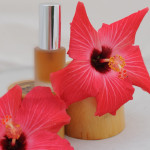 From our wonderful Author and Perfumer for Tambela, Elise Pearlstine a lovely natural perfume 15 ml Carmen Dances a fruity floral with Galbanum from Iran. USA RESIDENTS ONLY or readers with a US address all natural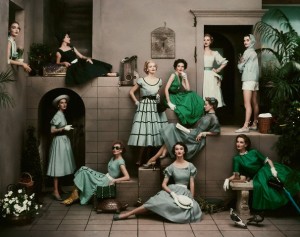 Ladies in Green – 1950s Vintage Vogue ad
To be eligible for our Queen of Green Galbanum Perfume draw, please leave a comment about what you learned from this article and as many of the fragrances you would like to win (Country restrictions, so we MUST know if you are an International reader- EU or elsewhere, so leave that in your comment). The draw is random but we will try to match winners with their choices.
Be sure to include at least one natural perfume when you post your choices if you have are a USA reader or have an US address , it is mandatory. Draw closes July 26, 2013
We announce the winners only on site and on our Facebook page, so Like Cafleurebon and use our RSS option…or your dream prize will be just spilled perfume.