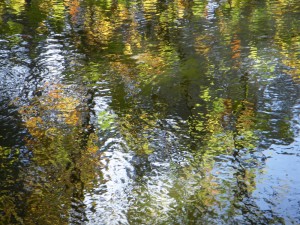 Tama's photography!
Its September, but officially it's Autumn. It's 73 degrees today in New York, not quite sweater weather, but time to start transitioning into cold weather scents. We have grown over the past year, so let's begin with Tama Blough, Neil Sternberg (aka the Redneck Perfumisto), and Michelyn Camen's favorite scents as we get ready to 'switch closets."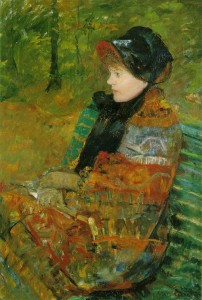 TAMA
"Living in San Francisco, I can pretty much wear cool-weather fragrances all year, until fall, when summer starts. I could be cheeky and list out my summer favorites now that it's here, but cool weather will be upon me soon enough.
My favorite autumn spice scent is Aurora, from Farmacia SS. Annunziata dal 1561. During a time of year when we start having more food-oriented celebrations, Aurora blends in beautifully. It is warming and cozy without being sweet, a rarity in a gourmand.
For everyday wear, I am loving Esprit d'Oscar by Oscar de la Renta. It opens with a lively soft citrus and floral song, and morphs into one of the most feminine drydowns I have in my collection. It makes me feel enveloped in a snuggly soft sweater that fits me very, very well
By Kilian's Cruel Intentions is wonderful for fall. This is one of my most sensuous perfumes, and when I first tried it, I was transfixed, suddenly understanding what perfume enthusiasts mean by "Holy Grail". It is a perfect animalic oud, tempered by sweet blossoms and vanilla.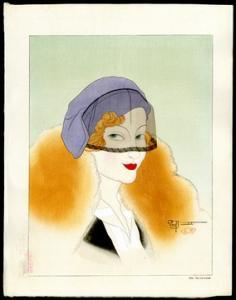 Dawn Spencer Hurwitz of DSHPerfumes takes the prize with her new release, Pandora. This scent is a truly stunning blend of modern and vintage aromas, with an earthy, mossy quality. Using a reinterpretation of a classic mousse de saxe and plenty of powdery orris, Pandora is magnetic and impossible to resist. Time travel with me to Paris circa 1920s, and discover a fragrance that is a love child born of Coty Chypre and Frederic Malle's Iris Poudre…Tama Blough, Contributor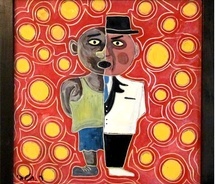 NEIL
Married to my fall favorites? Hardly! In fact, they're different every year. Fall is the time to try out those new, rich, robust scents. I don't know – maybe it's just that I am SO wanting to see that hilarious Bridesmaids movie. In any case, here they are – the good luck foursome:
Something Old: Fahrenheit
Fahrenheit comes into its own as a fall fragrance. If you've passed this up as gasoline-soaked wood or death by violet leaf in the spring and summer, drop into the department store on a cold fall morning and give it another sniff. It will smell like it was meant to be. Daring women can pull this one off, to the kinky excitement of men, but if you're unsure that you can rock a lumberjack's flannel shirt open down the middle, try the next one.
Something New: Chanel no. 19 Poudré
I'm really loving this one now. Think of good old green-grass no. 19 being brought fully into the modern, extra-powdery Chanel vibe, but this time with Prada-level iris and Rodriguez-level musks. I'm not sure why this one is so appealing now. It seems like it should be a spring scent, but maybe the powder is reminding me of snow flurries to come. Just like Eau Première made the venerable no. 5 wearable by American guys, this one expands the target range for the already-very-wearable no. 19. Not your average flanker.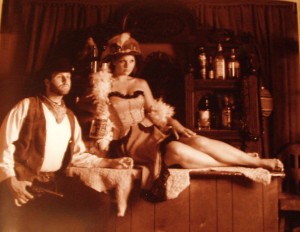 Something Borrowed: Lubin Bluff
My friend Primrose turned me on to this one – Lubin's tribute to the American Wild West, and a fragrant elegy for a Gold-Rush saloon gal who was buried with her cherished bottle of Lubin at her side. This is one of the freshest, coolest, windiest vetivers you're likely to smell, but with all of the classy French vibe that undoubtedly thrilled both the bordello clients and dandies of Deadwood. When I smelled a bit of Idole's rum in Bluff's whiskey, I had to smile. Colorado Charlie would have surely loved the stuff. Call this cowboy impressed.
Something Blue: Bleu de Chanel
OK, I will admit that I'm married to this one. When it was introduced last fall, I was wondering why on earth a fresh blue scent would be introduced in the dog days of summer instead of the beginning. Now I know. This fragrance is great year-round, and it wears like a different fragrance every season. Whether you think Polge is a genius for coming up with such a universally lovable scent, or an evil genius for planting the Chanel flag squarely in the middle of the mainstream, one thing is certain. This fragrance rocks in the fall. –Neil Sternberg aka Redneck Perfumisto, Contributor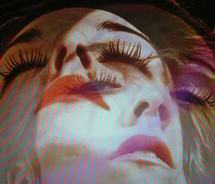 MICHELYN
Roja Dove is not just a perfumer, but a perfume designer; there is no other explanation why Unspoken, a modern chypre transforms from a summer garden in Provence into the hidden passage way of a mysterious Nobleman's chambers. I discovered this in 2008 through my skin twin Carol Tatti, and bought Unspoken UNSNIFFED. When I waft Unspoken (even in a pair of sweat pants) anyone within two feet away gets a sense of décolleté, my Louboutin stilettos (sorry YSL I prefer CL red soles) and my doppelganger, Emma Peel …charming ,elegant and deadly (and the English are supposed to be so sensible).
I admit that the opening of Caron En Avion is my absolute favorite in perfumery (that I have experienced so far)… it's bewitchingly beautiful, daring, sexy and breathtaking. (I own En Avion in extrait (there is no point in getting the EdPs of a Caron urn fragrance IMO). I don't understand why Tabac Blonde gets the all press, when En Avion,a slightly sweeter 'leather- floral' (actually an illusion of leather and not as harsh on me). I applaud Richard Fraysee for keeping the formula so close to the original by Ernest Daltrow's from 1929. I have tried both and I prefer the modern version. I suppose I am not meant to be Blonde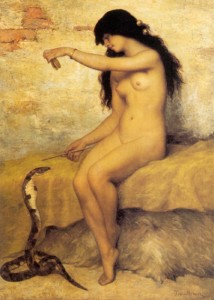 It wasn't an apple that tempted Adam, it probably was Eve's scent. And she would smell like Michel Roudnitska's frankly sensual and intriguing perfume for Parfums Delrae. Bois de Paradis is a warm blend of woods, blackberry, fig, rose, amber, and spices that undulates like a snake, beckoning you to abandon all thoughts of heaven and flee into the wilderness; who wants to be ignorant even in paradise?- Michelyn Camen, Editor in Chief
Now how can we leave you without an autumnal draw. Never offered before on any other blog 15ml of Dawn Spencer Hurwitz's Pandora AND a 1.7 ounce of Parfums delRae Bois de Paradis which has made my favorite autumn scent two years in a row.
sorry its 10ml for pandora, DSH doesnt make 15ml
To be eligible, leave a comment on which of these eleven fragrances you are lemming or love and send some extra love to Michel, DelRae and Dawn. Draw closes Friday September 30, 2011 .We announce the winners on our site and on our Facebook page, so Like Cafleurebon and use our RSS option…or your dream prize wil be just spilled perfume