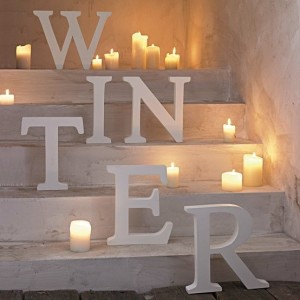 Does a perfumista really need an excuse to try a new fragrance? A change in season is a good time to switch things up. T.S. Eliot said "April is the cruelest month"; we think it has been this January– brutally cold, an early flu season and heavy snow storms. The best winter scents are the ones we wear to warm up when the weather makes us shiver.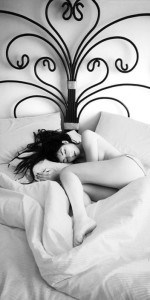 -Michelyn Camen, Editor-in Chief
I am not a snow bunny; I'd rather be indoors wafting my favorite winter perfumes that wrap me in their scented cocoon.
Gaiac by Parfums M.Micallef has been one of my favorite winter scents these past few days and every winter since I bought my first bottle five years ago. When it was first launched, I read somewhere it was a "men's" fragrance which was baffling because on me this is the perfume equivalent of a close fitting gown stitched in liquid gold. Rich, opulent with a heart of jasmine, Gaiac is a beautifully balanced blend of sweet resins, dry woods and sensuous spice. The clove and vanilla combo is unlike any I have ever smelled. Gaiac turns up the thermostat in just one spritz.
I understand why Mark made such a fuss about Rima XI by Carner Barcelona ; I fell in love and I fell hard. This fragrance is pure poetry (its based on the haunting verses of the same name by 19th century poet Gustavo Adolfo Becquer) and is best worn on a cold winter's eve when you lie wide awake and the room is so still you hear the sound of your own breathing. When I wear Rima XI, I dream of walking through a moonlit Andalusian garden redolent of night blooming jasmine and in the woody shadows he awaits me. A gentle lover, Rima XI beckons with its soft spicy breath of cardamom and nutmeg, as it binds you in "braids of gold" saffron. The slightly sweet amber and madagascar vanilla lulls you to sleep. Tender is the night.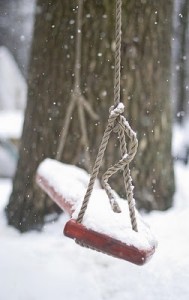 -Mark Behnke, Managing Editor
There have been a few new additions to my winter rotation but there are two forever staples for me.
Guerlain Bois D'Armenie was, until recently, the only Guerlain incense fragrance. It is based on the burning incense papers called Papier D'Aremnie. This is an incense as only Guerlain could produce decadent and sweet with no sharp edges. It is just what I need as the temperature nose dives.
The other classic is Chanel Egoiste as it also just feels like the equivalent of an Irish Cable Knit sweater thick and warm and luxurious. Egoiste is what I pull on when I just want to stare into the fire.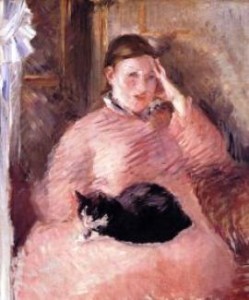 Edouard Manet
-Tama Blough, Senior Editor
I have had the flu for about a month, so my most frequently worn scent has actually been Vick's Vapo Rub ™, the scent of which I actually adore. In that vein, I have also been wearing Serge Luten's mentholated beauty, Tubereuse Criminelle. The medicinal opening is actually my favorite part of the perfume, and when I am feeling congested and miserable it perks me up. The beauty of the tuberose heart makes me feel pretty and glamorous even if I'm spending the day in my pajamas, lounging with my kitty in front of the heater.
When I am feeling like I just want something cozy and enveloping as a break from medicine, I have been enjoying Atelier Cologne Ambre Nue. I have just a little bit of it, hopefully enough to last the winter. It is not an overly sweet or cloying amber scent, but is definitely warming, and although fairly delicate, holds its own against heavier winter perfumes that would upset my fraught nasal membranes right now. I hope to add a bottle to my comfort scent collection so I can count on it to see me through the next few flu seasons.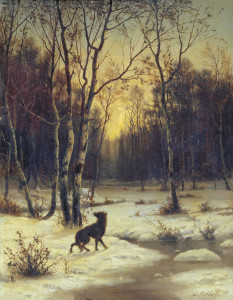 Efim Volkov
-John Reasinger, Editor
Winter. The very thought brings images of ice covered trees, thick falling snow and smoke billowing from chimneys. A time for wrapping up in one's favorite sweater or comfy quilt calls for heavier spicier scents that warm the heart as much as the soul. I often thumb my nose at traditional "seasonal" perfumes and wear what I like…there are; however, some times when nothing but a thick oriental perfume will do. These are two of my favorites…
ROBERT PIGUET Baghari is one of my favorite classic oriental floral perfumes. A bright aldehydic opening with both citrus fruit and blossom greets the nose sharply before mellowing to a delightful floral mélange. Aurélien Guichard took the most powerful flowers and twisted them into a stunning beauty. Majestic rose, sweet jasmine, dry violet and cool steely iris sing out in a bold and beautiful floral song. It is the finish, however, that really gets me. Like a scorching scirroco wind, crumbly amber, smoky vetiver, musk and vanilla arrive and dessicate the flowers slightly. All that is left is a spicy sweet balm with haunting memories of flowers.
PRADA Amber Pour Homme Intense is a definite go-to scent for me on cold days when I need something a little deeper, darker and masculine. No one was more surprised than me that I liked this particular flanker even better than the original! It opens with the same clean bergamot/orange blossom/mint accord but that is short-lived. Dry geranium and saffron capture the classy scent of men's by-gone vintage scents, before it becomes a swarthy and oriental dream. Anything vaguely resembling the original is now gone. Sweet scented balms mesh with incense, patchouli and just a hint of leather over sandalwood and musk.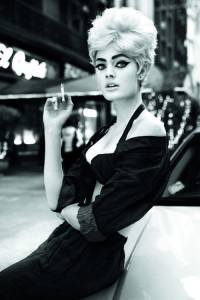 Edie Sedgewick
-Valerie Vitale, Contributing Editor
Etat Libre D'Orange, Jasmin et Cigarette is definitely theatrical. Jasmine comes spilling forth on my skin, and then there is the anticipation BEFORE the cigarette is lit. The soft pack that gets scrunched in my mother's purse, the smack smack of the pack that hits the palm of her hand and leads us to a strong waft of COLD tightly packed slightly sweet-dried tobacco. There is a happy overall waxiness to the fragrance that makes it a bit quirky, but it somehow remains a diva.
Wear Caron Tabac Blond and you can channel all the smoking suffragettes who wore it in 1919 (created by Ernest Daltroff). Its strength and attitude has the ability to ignite any grey single-digit day. This is a full throttle fragrance that is leathery and smoky. Its strong spine is a spicy floral note that slowly changes to rest on an amber y base adding warmth and an afterglow.
For our draw we have five full bottles from our "best scents for winter cold weather". We also love Freddie Mercury of Queen singing Outside in A Winter's Tale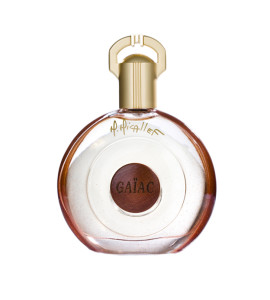 50 ml of Gaiac by Parfums M. Micallef. Courtesy of HypoLuxe the US distributors (Meet Jeff Dames at Elements Showcase at #1-15)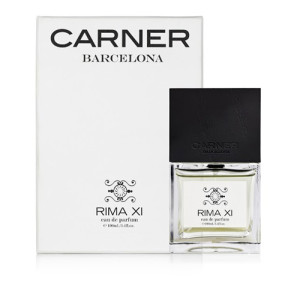 50 ML of Carner Barcelona Rima XI created by Sonia Constant. Courtesy of Babalu Miami, The US Distributors (meet Sara Carner, Greg and Paolo at Elements Showcase at booth #1-06) Editor's Note: Congratulations to Sara Carner as Rima XI is a finalist for the Indie Fifis 2013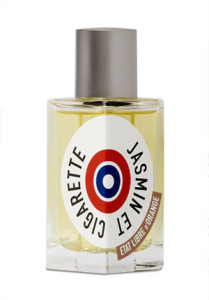 50 ML of Etat Libre D'Orange Jasmine et Cigarette created by Antoine Lie. Courtesy of Jean-Luc and Nicole of EuroScentsUSA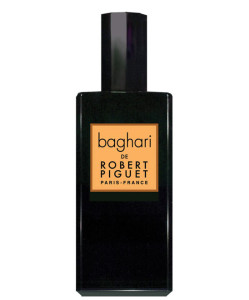 50 ML of Baghari EDP created by Aurélien Guichard. Thanks to our friends Joe and Debra at Robert Piguet Parfums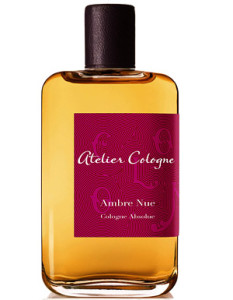 30 ml of Amber Nue Cologne Absolue by Ralf Schwieger courtesy of Gerard, Sylvie and Christophe of Atelier Cologne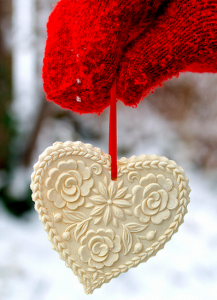 Tell us which of the five fragrance offered in the draw are amongst your favorite winter scents or ones you would want to try, and the temperature outside as you read this post. Draw ends January 27, 2013.
We announce the winners only on site, and on our Facebook page, so Like Cafleurebon and use our RSS option…or your dream prize will be just spilled perfume