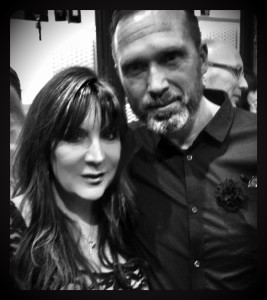 Jeroen Oude Sogtoen and Michelyn Camen Cafleurebon Campo Marzio 70 Store Opening Party Milan 2015
What does a House do when they lose their muse, when the brand is named after the founding perfumer? What most readers do not know about Maison Mona Di Orio is that the late Mona Di Orio's partner Jeroen Oude Sogtoen was and is involved with the entire creative process, each step… from concept, jus, packaging. He has been the Creative Director since the House was founded in 2004.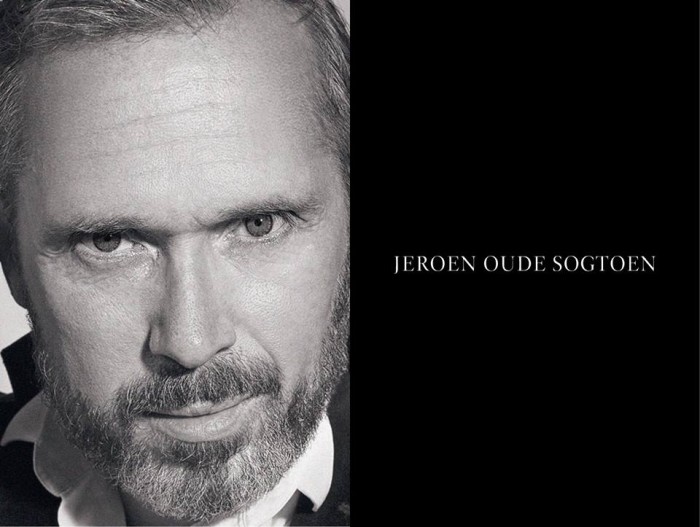 Jeroen Oude Sogtoen Creative Director of Maison Mona Di Orio
This is a special Creative Director piece for me. I was one of the last journalists to interview Mona before she died December 9, 2011. I first met Jeroen (who for the reasons you will read in this article I awarded him Best Creative Director of 2014) and Mona when Mona di Orio Perfumes was launched at Bergdorf Goodman nearly seven yrs ago. It was a little earlier in 2008 that Luca Turin wrote negative reviews of Mona's perfumes in the book Perfumes The A-Z Guide. Mona had put her soul in their emerging collection. This is one of the reasons why positivity, art and beauty is important to CaFleureBon's DNA and one can say a little of Mona will always be with us. -Michelyn Camen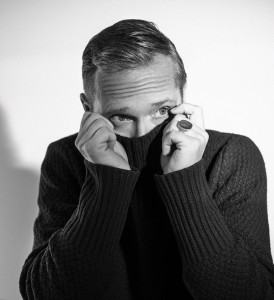 Jeroen Oude Sogtoen ( Photo by Petrovsky and Ramone)
My dream as a young boy was to become a couturier and create high fashion with a focus on bespoke.and hand sewn haute couture. I was always interested in design and beauty and using my creative skills. In later years, I brought this passion and skill to whatever subject I focused on. I believe that inspiration is all around us when you know how to look and how to interpreter. With a specialist next to you, one can create beautiful things; like a fashion designer, a coupeuse and a pattern expert. Together as a team they can create the perfect look and feel. Each with their own specialty. I worked for many years as a fashion designer and I created the concept for a boutique Hotel in Amsterdam and step by step I learned to be brand designer.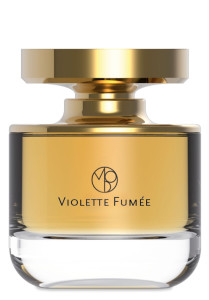 I was a teenager when I became intrigued by fragrances. In that era, 'mass' fragrances in had huge character and identity. My personal favorites are the discontinued Lanvin Monsieur, Jules from Dior and the original Antheus from Chanel. They still have a strong link to my life today, as my former partner and much missed Mona di Orio created for me and with me a scent that at first I kept for myself, Violette Fumee, the fragrance filled with my emotions memories and preferred raw materials like Lavender, Violette and fresh Pipe tobacco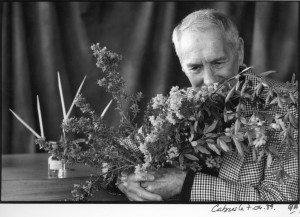 Edmond Roudnitska photo courtesy of Michel Roudnitska
After many years in fashion and interior design I contacted Accords et Parfum, the company created by Mona's teacher Edmond Roudnitska, when I was in search for a nose for the first cosmetic company I created Zenology.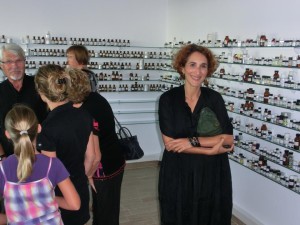 Mona Di Orio at the lab of Accords et Parfums Photo Michel Roudnitska
Accords et Parfums is still today our partner and producer of Maison Mona Di Orio fragrances. They understand our DNA.
Mona di Orio Photo by Ludovic di Orio
When I met Mona I entered in the world of Haute Parfumerie and was enchanted by the most unique person I have ever met, Mona with her passion and discipline. We agreed that quality and the skill are essential to Real Luxury. We knew after working some days together that our Maison of Haute Parfum had to be created. A house based on clear principles and strong fundamentals, our belief in, and passion for credible Luxury. Mona would be the Nose and "face "of the brand and I would be creative director of the house. Mona was of course my main inspiration because I believed that it is important to showcase the creator of the fragrances and not put out empty marketing stories. Mona was a creator of Perfumes and that's why we created a perfume house. It is that simple.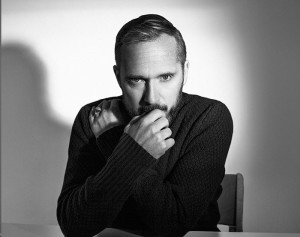 Jeroen Oude Sogotoen
I created around this amazing woman a brand with a strong character that reflects both of us. Some people don't realize that I had always been there with Mona and that now I only have to take a different position in the house. I didn't pick up the pieces but continued to stay on the path we both walked.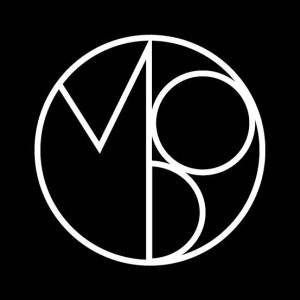 Maison Mona Di Orio Logo
When Mona passed away, I realized that my role needed to change and I had to step into the front because I believe that its important to show that the brand is alive and keeps on going. I have so many things to work on, so many stories to tell on and many years of inspiration. This is how it works in Fashion (think Chanel and Lagerfeld and Hedi Slimane for Yves St Laurent) a House with a strong differential and DNA can survive. And since I am also the brand I understand it because I created it with Mona and now I can guide it and inspire others to work on the concepts and principals we built together. My role as a creative director became a different one, more and more visible and in the front of the House.

After Mona's passing I took the time to look back at all we had done and created and I felt the need to analyze all and bring it back with clear message. Especially because we always planned to bring back our first creations in the Signature Collection (right now Lux and Nuite Noire, created in 2006) because it represents the purest emotion of Mona's skills and her view on perfumery. A collection created in total freedom and with great passion for raw material and the art of capturing harmonies and Light… Claire Obscure (Chiaroscuro) was Mona's signature and she loved playing with this art form. Claire Obscure (Light) became one of the pillars of our company together with Art and Nature represented by Les Nombres Des Or and Monogram, which is our first collection not signed by Mona (Myhrr Casati-Melanie Laroux debuted in 2014) These are the three pillars of Maison Mona Di Orio.
Mona Di Orio Lux (instagram)
Approaching our tenth anniversary, I realized that our square bottle didn't represent our beliefs anymore and the cold emotion of a square bottle was no longer right for me. Our fragrances are round, like storytellers; they keep on sharing and keep on going. A flacon that can be hold in your hands comfortably. I understood that I needed a field specialist in this complicated process.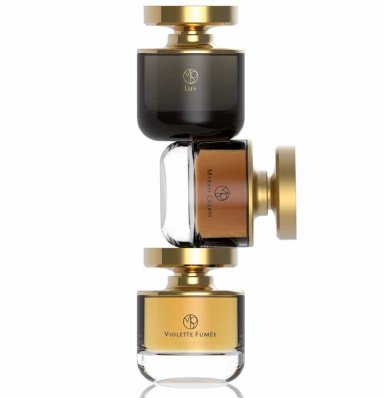 Atelier Dinand bottles
I contacted Atelier Dinand and started a wonderful creative process with Geraldine Mezieres who nowadays runs the Atelier. Atelier Dinand created some of my favorite designs in the perfume industry. We created a modern oval flacon inspired by Art Deco, one of Mona and mine favorite periods, I wanted to show reflections but without too much "facettes" and "shishi" as Mona always called it.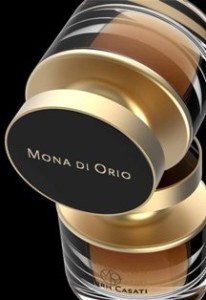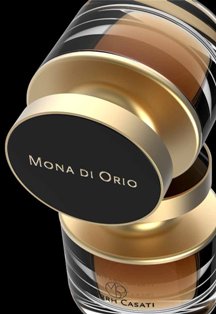 Oval Caps
I was inspired by Brancusi sculptures with its reflective surfaces and sensuality to share the feeling of the reflective facets of our fragrances and capture the Light in the design. Hand blown glass, an oval shape which seems so simple but with a very complicated technical background. A real enamel inlay in the cap. The Italians have a very suitable word to describe something that seems very simple but is a so complex and difficult. Spezzatura!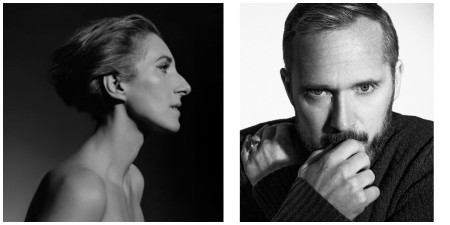 Mona Di Orio and Jeroen Oude Sogtoen
Ten years ago when Mona and I started the company, the market was completely different and "Niche" was Niche. But what does Niche now? It can be interpreted in many ways. In a conversation during the transition period, someone reminded me that from the very beginning I wanted to establish with Mona a perfume house of stature, like Guerlain. Small Niche? And suddenly after all these years I realized that we wanted to create a great Maison du Parfum. A Maison that is known by many, not just a few. Maison MONA DI ORIO!
But how do we do this as an independent perfume house is the main question. Nowadays all elements have to be in place, from design to distribution, visibility, social media, sales marketing, and of course finances. There is fierce competition, big companies are looking for smaller brands and have the desire to acquire smaller houses but we have to find a way to stay true to our beliefs, continue our path and keep the credibility that is so important for me and the key to true Luxury.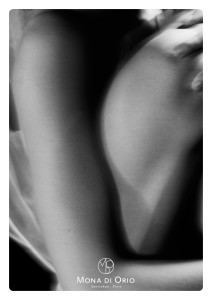 I hope that with the new packing and clear message of who we are, more people and retailers will be want to experience our creations. Creations that might take time to discover and appreciate. They have a big soul and identity. They are Creations made for Skin. In between all these daily business matters I also work on new Creations. I know that great fragrances needs time to develop so I continuously work on new ideas, concepts and perfumes. I am also bringing back Mona's original scents to add to the Signature collection fragrances. In our future? A Maison that survives all changes in the market and challenges we face.
Jeroen Oude Sogtoen, Creative Director of Maison Mona Di Orio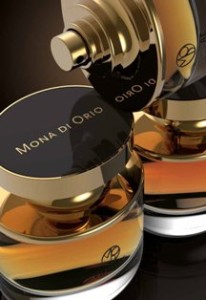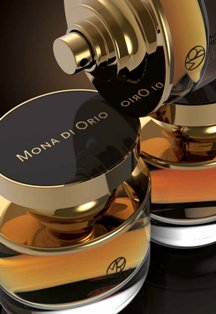 We have a dream draw. A worldwide reader's choice (registered readers only) draw for any one 75 ml bottle of Mona Di Orio Fragrance including the newly packaged Lux (Mona's personal scent), Nuit Noire, Oudh Osmanthus (modern masterpiece), Violette Fumee OR any fragrance from Les Nombres D' Or collection. To be eligible please leave a lovely comment (since Jerouen will be reading this) as to what you found fascinating about Jeroen as a Creative Director, your choice of perfume, where you live. Also, you can add if you have a favorite Mona Di Orio Fragrance you would like to see brought back and added to the Signature Collection. Draw closes 5/30/2015
Increase your chances of winning by LIKING CaFleureBon Creative Directors in Perfumery; your comment will count twice. You will also be supporting the Creative Directors who put a piece of their passion and vision in every bottle you buy
We announce the winner's only onsite and on our Facebook page, so Like CaFleureBon and use our RSS option…..or your dream prize will be just spilled perfume.