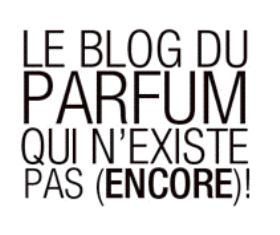 Sometimes perfume bloggers are not unlike talent scouts; we discover emerging niche perfume brands before mainstream media and the general public. Every so often we spot a perfume house that we believe in so much that we champion it before the buzz. This was the case for me when I first learned of Olfactive Studio through a Facebook community called Le Blog du Parfum qui n'existe pas. Olfactive Studio was just a concept at that time and intitally most of the entries were written in French. This is what Céline Verleure, the brand's Creative Director wrote before launching Olfactive Studio last year: "(Nov 11, 2009) Manifesto N°2: YES to Creation, NO to marketing! Marketing kills the perfume!! How many launches look alike, do not take any risk, are insipid, and are advertising creations which could be signed by almost all the brands and are unchanged for decades (the muse in ecstasy, with half-closed eyes…). Let's wake up! Let's abolish the perfumes tests! Let's vote for the replacement of the Marketing Directors in the perfumes brands by Artistic directors." We have been advocates ever since – Michelyn Camen, Editor in Chief (and, like Céline, a former Marketing Director)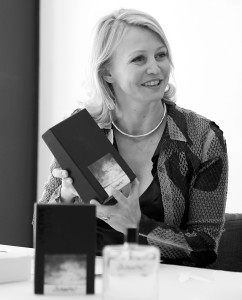 Photo:Celine Verleure, Creative Director of Olfactive Studio Parfums by Luc Lapôtre (all rights reserved)
Perfumes creation became a passion when I entered the Kenzo Perfumes Company in 1993. I had the opportunity to work with the Creative Director & CEO of the brand, Pierre Broc, (he was 65 years old at that time) and he taught me about creating fragrances that were bold, did not use focus groups nor were they defined by marketing targets. It was working with Pierre Broc that I developed my appreciation of sculptured bottles and delicate raw materials.
I learned a lot by working with the famous perfumers Dominique Ropion and Jean-Louis Sieuzac on the creation of Kenzo Jungle (love at first sniff) but also with Olivier Cresp for the creation of L'Eau par Kenzo for Men & for Women. I was trained at ˝Cinquième Sens˝ to learn more about raw materials and composition; I remember smelling ten ingredients in blind tests every morning and committing them to memory so I could have a real dialogue with these well-known perfumers (I was so young; I became International Marketing Director for Kenzo Parfums, when I turned 27).
After Kenzo, I entered the world of luxury marketing and saw the potential of e-commerce and online media. I launched the first Jean Paul Gaultier e-boutique (1998), created www.osmoz.com with Firmenich (2001), moved to Brazil and imported French wines there (2004-2006), but always kept an eye on fragrance creation and was thrilled by the development of niche/artistic brands (Serge Lutens, Frédéric Malle are some examples). I was dreaming of creating my own brand but it only became possible when social media and blogs started to replace advertising.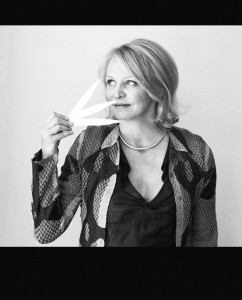 Photo: by Luc Lapôtre (all rights reserved)
I had the idea for Olfactive Studio while thinking about perfumers briefs. I read many briefs in my career and they were all based on words descriptions of the target audience or long drawn out storytelling. It was then that I realized that images could be more powerful in expressing emotions than words. That old adage "a picture is worth a thousand words" is true in my case and is the foundation that Olfactive Studio was built upon.
But not just any picture; I love photography and like visiting photo galleries and exhibitions in Paris. I bought some artistic photographs for my house. For me it is really THE art of the XXIst century. I wanted my brand to be modern and unconventional rather than anchored in the past like many brands.
Olfactive Studio is an encounter between contemporary artistic photography and perfumery; between the eye and the nose. Olfactive Studio is at the crossroads of a photographic studio and a perfume design studio. This is the first time ever that perfumers team up with photographers to draw inspiration from their oeuvres. They sense the images to capture their essence.
When I chose the name and the concept, every detail was based on my inner camera, my intuition from the Polaroid shaped bottle, the camera zoom cap, the photo paper box with the black foam, and the photo inside the pack, etc.

Chambre Noire by Clémence René-Bazin

I

always start a new perfume by imagining its name first and this is true for my past four fragrances: Autoportrait (Self-Portrait), Chambre Noire (Dark Room), Still Life, Lumière Blanche (White Light). When the name is right it immediately gives a strong personality to the perfume; I have my direction. From there, I start looking for the best matching photograph. I always use existing photos from artistic photographers' collections worldwide (yes, I even search the internet); I find them by chance or discussions with art galleries.

For Lumière Blanche (White Light), I was looking for an over-exposed photo and thought about the well-known Italian photographer Massimo Vitali (his works are at the Guggenheim) who only shoots beaches with a white light…I did not know him so I emailed him; he spontaneously said yes and offered me the use of the photo.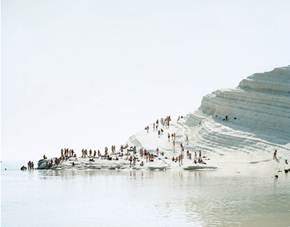 Massimo Vitali (Scala dei Turchi/Sicilia) for Lumière Blanche
Then I gave this photo to a perfumer (as a brief with as few words as possible ,"I would like a hot milk with cold spices") which I believed would correspond to the emotion of the picture (this time Sidonie Lancesseur at Robertet) and it immediately connected as when she presented the first trial for Lumière Blanche at our first meeting it was absolutely perfect (Cardamom, Star Anise, Iris, Almond Milk, Cashmeran, Sandalwood, Tonka Bean, White musks).
You may wonder how I choose a perfumer and it is always dependent on the project; in the Olfactive Studio concept, I need to change the artists each time. I see my role as a Orchestra Conductor, between the photographer and the perfumer, giving the initial start and direction and helping the creation process to bloom. The Creative Director is the only one who can gather all aspects of the launch (name, visual, fragrance) and make it interesting, twisted, powerful, full of emotion. Perfume creation is also very personal, depending of the taste of the creative director. I like masculine and unisex fragrances, woody and spicy fragrances and that is reflected in the line.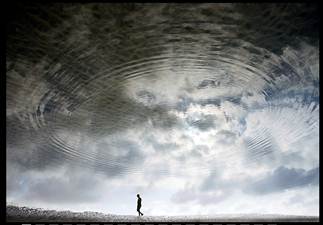 Autoportrait by Luc Lapôtre

I am ready to lauch the fifth fragrance this spring and I worked with Olivier Cresp again after 15 years which was a joy. Each perfumer brings something different to my collection and there is a part of me that wants to go back to any of them again as I so enjoyed working with them. Yet, I also like the idea of "discovering" a new perfumer with another universe and ask him/her to write his part of Olfactive Studio (a new scent but with common links with the former fragrances (the Olfactive Studio style : woody-spicy-unisex with a twist and a lot of personality)

Here are the behind-the-scenes inspiration of the first four fragrances:

– Still Life is built as a caipirinha cocktail memory of my years living in Rio de Janeiro, very festive and sparkling (Yuzu, Peppers, Star anise, Galbanum, Dark Rum, Cedarwood, Ambrox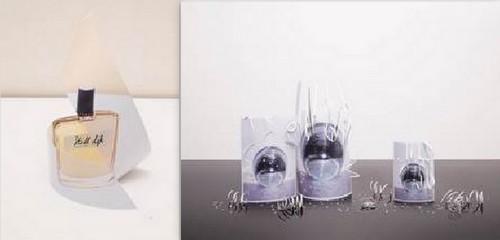 Still Life by Frédéric Lebain

– Lumière Blanche is a vision I had when skiing in the Alps drinking hot milk with a spicy syrup. Then I wanted to create a hot milk with cold spices fragrance. Amazingly the photograph evokes an iceberg more than a rock in the sun of Sicilia.

– Autoportrait is a clin d'oeil (a wink) to Feminité du Bois which was my favorite fragrance for a long time (because of cedarwood), but in a new way balanced by vetiver and peppers. An intimate, profound and a slightly dry fragrance.

– Chambre Noire was a French Burgundy wine (my second passion) with a lot of winelike facets (leather, patchouli, prune, violet, papyrus, peppers).

These are the Olfactive Studio's Founding Principles:

"Respect for perfumers: A perfumer is an artist who is at his or her best when creating fragrances for him or herself, without instructions or marketing constraints. Would one ask a painter to alter his painting to make it fit in with our living room? Let's value the "perfumers' proofs", those unaltered perfumes.

"An authentic olfactory concept: original, never-smelled-before olfactive creations, with strong personalities, made with beautiful raw materials (natural raw materials are given preference), and, with almost no price constraints! I prefer to invest in the quality of raw materials rather than in advertising."

"Unconventionality and do not have expectations. There is no infallible method to predict the success of a fragrance, but when every element comes together from the brief to fragrance to the bottle, there can be magic.

"Applaud artistic intuition, pleasure, the desire to create, quality, and generosity "

–

Céline Verleure, Founder and Creative Director of Olfactive Studio Parfums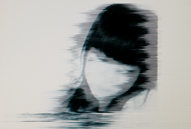 A sneek peak at the photo for Flashback by Laurent Segretier, an avant garde young French photographer
Editor's Note: Flashback (created by Laurent Segretier and Olivier Cresp) will be the fifth fragrance in the Olfactive Studio Parfums line. Olfactive Studio Parfums will be launching at Bergforf Goodman's in New York City in April. Olfactive Studio will participate in their 2nd NY Elements Showcase January 28-29, 2013; some of our readers may have been introduced to the brand by Mark Behnke at Elements in August 2012

Thanks to Céline, we have a reader's choice draw for:
2012- Lumiere Blanche by Sidonie Lancesseur of Robertet 2012 CaFleureBon Best of Scent Award for best artistic collaboration, A top 5 perfume for 2012, read Mark'sApril 28, 2012 review here)
2011- Still Life by Dora Arnaud of Firmenich 2011CaFleurebon Best of Scent for Best Collaboration (we are certainly consistent), read Mark's August 7, 2011 review here)
2011-Autoportrait by Nathalie Lorsen of Firmenich read Mark's August 7, 2011 review here)
2011 Chambre Noire by Dorothee Piot of Robertet ( 2011 CaFleurebon Best of Scent, A top 25 best perfume of 2011, read Mark's August 7, 2011 review here)
What? This series only has 153 likes on Facebook. NOT ENOUGH. Increase your chances of winning by LIKING CaFleureBon Creative Directors in Perfumery; your comment will count twice. You will also be supporting the Creative Directors who put a piece of their passion and vision in every bottle you buy. THIS IS THE FIRST FULL BOTTLE DRAW WE HAVE HAD FOR OLFACTIVE STUDIO SO SHOW SOME LOVE.
The draw is for one 50 ml bottle of the fragrance of your choice. To be eligible please leave a comment with what moved you, what you learned or a memorable quote about CélineVerleure as a Creative Director in Perfumery. Please leave your choice of fragrance in your comment as well. Draw ends January 24, 2013.
We announce the winners only onsite and on our Facebook page, so Like CaFleureBon and use our RSS option…..or your dream prize will be just spilled perfume.