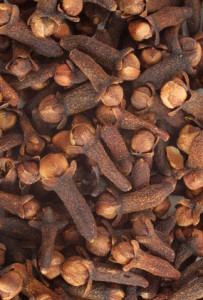 Cloves and clove buds
Rich and spicy, woody or winey, the product of small unopened flower buds, the fragrance and flavor of clove remind us of home and holidays. It is indispensable in carnation and floral fragrances and combined with lavender gives us the classic rondeletia perfume accord.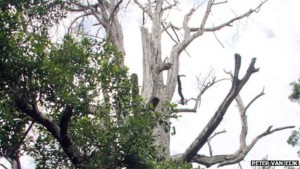 Oldest known Clove Tree Indonesia source bbc.com
Once so precious as to be used in place of gold and traded on the ancient spice routes, clove comes from the unopened bud of an evergreen tree. It is a member of the Myrtle family and related to allspice and eucalyptus. The name clove, is derived from the Latin word clavus meaning nail, reflecting the shape of the whole spice. The tall clove trees grow in tropical areas of Indonesia, India, Madagascar, Zanzibar, Pakistan, Sri Lanka and Tanzania. In fact, there is a saying in Zanzibar that "The clove tree will not grow except within the sight of the mountains and within the smell of the sea." Ambon in Molucca Islands in Indonesia, was the epicenter of trade from the days of Chinese merchants of the 8th century were famous for having forests of cloves trees, partly due to the local custom of planting a clove tree whenever a child was born.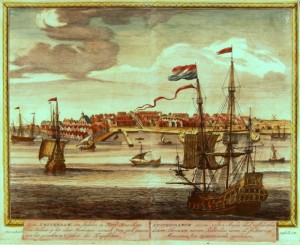 Map of New York Harbor 17th century(courtesy of Charenton Macerations)
Clove from Ambon became a highly valuable commodity in the 16th and 17th century. According to Douglas Bender of Charenton Macerations, "In pursuit of clove, many expeditions were spurred and many wars were fought, mostly involving disputes amongst the Portuguese, the Dutch, and the British vying for clove trade domination. But it was the Dutch that ultimately kept control over Ambon and its people, and with it, access to clove…New York City, first settled by the Dutch in 1609 (then called New Amsterdam), before being taken over by the English in 1665 and renamed New York (in honor of the Duke of York). New York Harbor was known as one of the most important stops for traders and merchants in America. Of course, the main loading area for goods coming and going from New York Harbor was the waterfront landing along what is now Christopher Street. Merchants would come to the shores of the Hudson to collect their goods from arriving ships. These same merchants and traders would go on to establish vibrant marketplaces (i.e. Weehawken Market, Jefferson Market…) along this same path to the Hudson, in order to sell to the residents of New York. Amongst the goods traded and sold were the much sought after spices from the East, including clove. So from the very beginning days of Christopher Street, there was clove".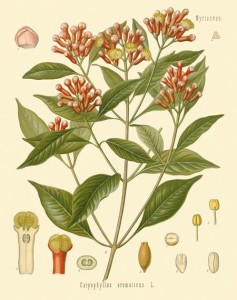 Caryophyllus aromaticus, Clove illustrated by Franz Eugen Kohler (c. 1883-1914)
The flower buds on the clove tree appear at the tips of the branches and are initially a pale green becoming bright red when they are ready to harvest. The leaves and stems are also fragrant as are the small yellow flowers if they are allowed to bloom and not picked for spice. Clove essential oil is produced from the aromatic buds but leaves and stem tips yield a lower quality oil that is often destined for toothpaste manufacture. Clove extracts are a source for eugenol – theconstituent that gives clove its characteristic sweet and spicy odor. The eugenol in cloves may be converted to vanillin or artificial vanilla flavoring.
Generally a dark brown color, the fragrance of clove essential oil and absolute is first and foremost that of eugenol which is sweet and spicy. Closer investigation reveals hints of wood, a trace of wine, definite floral aspects and a characteristic freshness with perhaps some smooth vanilla underlying the spice. As a whole spice, a good clove should actually be oily, leaving a bit of oil on the fingers and making them smart from its heat. The hot aromatic taste of pure fresh clove may almost burn the throat.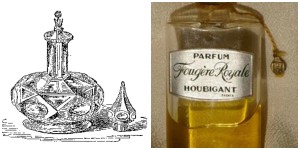 G. W. Septimus Piesse Fougere Royale rondeletia
In perfumery clove oil finds its place with floral, fougère, and oriental perfumes. Rondeletia is an important perfume accord that is praised by the great G. W. Septimus Piesse in his book The Art of Perfumery, and Method of Obtaining the Odors of Plants" as "…. undoubtedly one of the most gratifying to the smelling nerve that has ever been made." A rondeletia accord is in the heart of Houbigant's perfume Foughere Royale. The formula in Piesse contains essential oils of lavender, cloves, roses, and bergamot blended with extracts of vanilla, musk, and ambergris in brandy and aged for at least a month.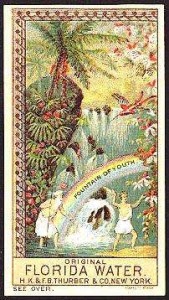 Victorian-era advertising for Murray and Lanman's Florida Water perfume took advantage of the health
The early cologne, Florida Water, has citrus notes, lavender, spicy clove and cinnamon, and perhaps some rose or jasmine. Labels for the perfume almost always include a fountain representing the Fountain of Youth discovered by Ponce de Leon in Florida. Sports teams in the south may add Florida Water to cold water in an ice chest and soak rags in it to cool themselves.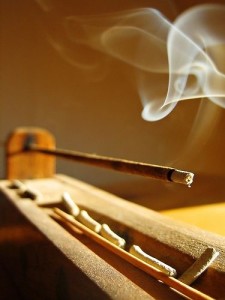 Clove adds a spicy aroma to incense and often used with other spices in early Chinese and Japanese incense blends. More recently, it is thought that if you burn clove as incense it may draw wealth and prosperity while also producing a positive atmosphere. Wearing or carrying cloves may attract members of the opposite sex. In Palestine, clove necklaces are worn by the bride and are also handed out to guests at weddings. Not only does the sweet smell of cloves fill the air as guests dance and sweat but the cloves which are soaked in water, is used by the bride in her bath the morning of the wedding as a beauty ritual.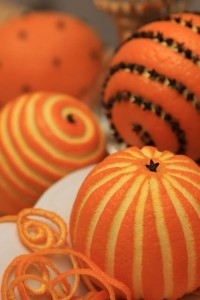 Used in both savory and sweet cuisine, cloves are known in Mexico as clavos de olor and often accompany cumin and cinnamon. Clove is common in fruit compotes and is used by small children everywhere in making the famous orange pomander (cloves poked in oranges and brought home to mother). Meat and savory dishes also benefit from application of clove, think of a holiday ham studded with cloves. (Elise's note: my children remember the whole cloves I would put into the chili I made when they were growing up, the same as my mother did. They all knew to watch for the cloves and felt lucky if they found one.)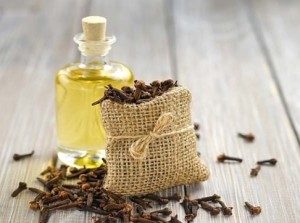 Dentist offices all over the world share the same smell, that of clove, which is highly beneficial in relieving dental pain. Stories tell of an Emperor in ancient China who required visitors to keep cloves in their mouths to sweeten their breath and avoid offending him. Clove essential oil is said to be antimicrobial and a natural antihelminthic (against intestinal parasites) and may repel ants. Due to its warming nature, it may be comforting to the stomach, and mixed with gingseng and patchouli is said to relieve morning sickness. Clove oil is sometimes used as an ant repellent and is anesthetic to fish, sometimes being used as a humane euthanizing agent for fish.
Woman smoking Clove Cigarette
About half the world supply of clove is sent to Indonesia for cigarettes called kreteks made with a blend of tobacco, clove and other flavors. The word kretek was coined to mimic the sound of the burning cloves. Although primarily smoked in Indonesia, they are also smoked throughout Europe, Asia, and the United States. They were outlawed in the US in 2009 due to the potential for the flavor to be attractive to children.
From its origins in the Far East to the New World, clove is an essential spice in perfumery. Beautiful with citrus, wonderful with woods, transforming with lavender, key to carnation, remarkable with rose, clove is a suave and multi-talented spice with a sweet and woody depth.
Elise Pearlstine-Sr Contributor and Perfumer for Tambela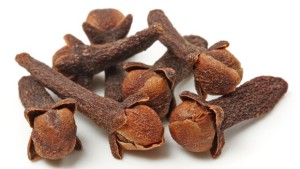 For our Best Clove Perfume Draw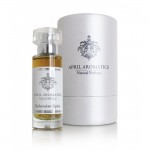 WORLDWIDE: 7 ML of April Aromatics Bohemian Spice Tanja Bochnig ALL NATURAL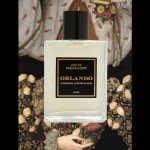 WORLDWIDE: 100 ml Jardins D'Ecrivains Orlando by Anais Beguine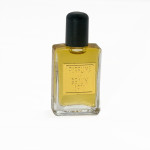 WORLDWIDE 1 dram DSH Perfumes Mata Hari Dawn Spencer Hurwitz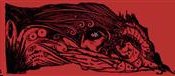 WORLDWIDE: 5ml travel spray Olympic Orchids DEV 2 Ellen Covey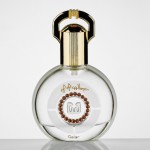 WORLDWIDE 30 ML M.Micallef Gaiac Geoffrey Nejman and Jean Claude Astier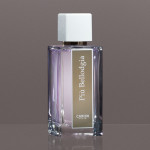 USA: 100 ml Caron 100 ml La Selection Pui Bellodgia, courtesy of Diane Haska, The Caron Ambassador 715 Lexington Avenue, NY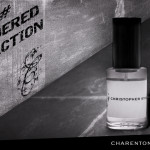 USA 30ml of Christopher Street Charenton Macerations (Doulgas Bender and Ralf Schwieger)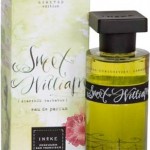 USA: 75 ml Ineke Sweet William by Ineke Ruhland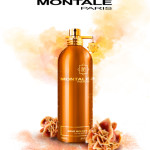 USA: 100 ml Montale Aoud Melody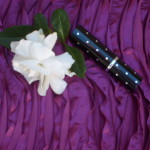 USA: JoAnne Bassett Travel spray of Dark Mistress ALL NATURAL (Limited supply of the original formula using a special Jasmine)
To be eligible for our Clove in Perfumery draw, you must be a registered CaFleureBon reader. Please leave a comment about what you learned from this article and as many of the fragrances you would like to win (Country restrictions, so let us know if you are an International reader). Be sure to include at least one clove natural perfume when you post your choices. Draw closes June 15, 2014
We announce the winners only on site and on our Facebook page, so Like Cafleurebon and use our RSS option…or your dream prize will be just spilled perfume.