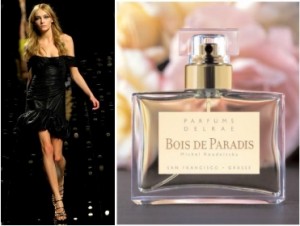 Parfum DelRae's Bois de Paradis is Michelyn's seductive LBD of fragrance and a favorite for autumn- Fall 2007 Valentino LBD
I first wrote about Parfums DelRae Bois de Paradis in 2006 and called it my "seductive little black dress" of fragrance (as the Managing Director and Fragrance Editor of Beautynews.com). On CaFleureBon, it has been one my top favorites for autumn since our first year. CaFleureBon's Honorary Contributor Michel Roudnitska traveled to San Francisco to meet with DelRae Roth (he is le nez and the co–creator of five fragrances for designer DelRae Roth,owner of Parfums DelRae. All of DelRae's fragrances are created in 'the grand tradition of classic French perfumery, with a contemporary sensibility".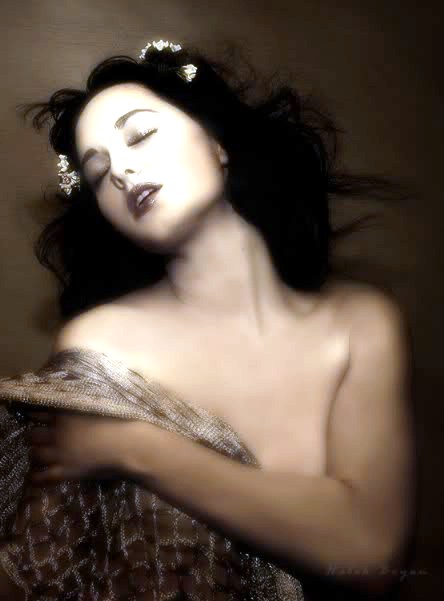 Coincidentally, that same year, Bois de Paradis was favorably reviewed by Chandler Burr (the former perfume critic for the New York Times) praised it as a "Genius of a scent- like candlelight on the on the skin' -March 17, 2008. With that review, Chandler brought Parfums DelRae to a much larger audience and ever since the brand has enjoyed a loyal and passionate global following.
From my January 2008 interview with Chandler for Beauty News: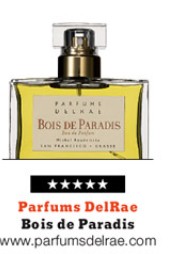 CB: I was told that my five stars for Bois de Paradis by Parfums DelRae hugely boosted sales.
For the record, I just want to state that when I gave Bois de Paradise, the "scent masterpiece" Best Scent 2007 award recently on behalf of Beauty News, I had no idea you had given it five stars. Please confirm that for our readers.
CB: I never told her! But my ratings are public…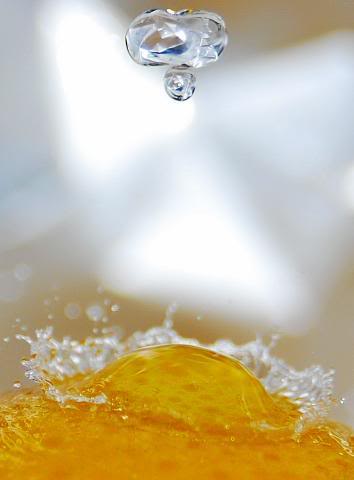 In DelRae's recent newsletter she spoke of another Roth/Roudnitska fragrance Eau Illuminée as follows "Eau Illuminée gives an aura of classic beauty, a double helix of platinum and golden contentment— liquid luminosity. Like 'a perfect prayer' someone once said to me.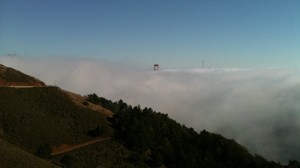 courtesy of parfums DelRae
As I write this, the sun is rising in the east, and last night's glorious full moon descends, leaving a glow that outlines the profile of the headlands to the west. A new day is Illluminée."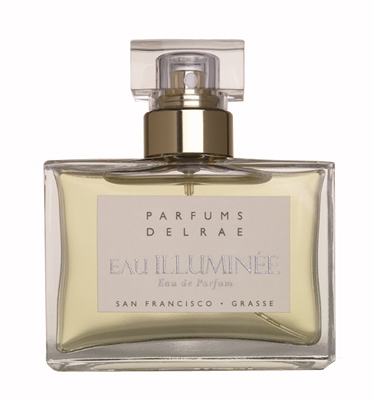 Eau Illuminée isdefinitely a unisex fragrance, and breast cancer is not a woman's only disease. On DelRae Roth's website, she calls a Eau Illluminée "a little black dress and a perfect white shirt", and Luckyscent.com lauds Eau Illluminée as " one of the best unisex scents released in the recent years".
In terms of the aromatherapeutic effects of Eau Illuminée is The Perfect Scent (Chandler again). Notes of Bergamot, (beneficial in the treatment of anxiety, tension and stress), basil (known to relieve fatigue, depression and infection), French lavender (calms the mind, eases stress and tension and relaxes the body), wild aromatic herbs, vanilla (Aromatherapists use it as a natural anti-depressant and to create a relaxed, euphoric mood and to counteract tension, frustration and irritability), tonka bean, and orris.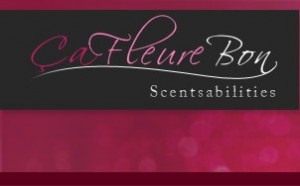 "I believe websites and blogs dedicated to perfumes will have an increasing role to play in this evolution toward the education of a mature and responsible consumer able to choose which values he or she wants to privilege." – Michel Roudnitska (from my interview on Sniffapalooza magazine 2009)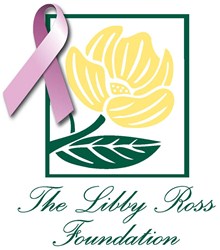 I hope so as I continue to blog for breast cancer awareness for Libby Ross Foundation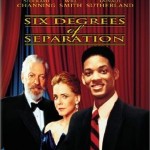 .
Six degrees of Separation
1. Publicist for LuckyScent
2. Awarded Bois de Paradis best scent masterpiece for 2007 Sniffapalooza/BeautyNews NY
3. So did Karen Dubin of Sniffapalooza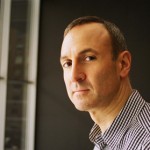 4. Interviewed Chandler Burr twice- once about is book The Perfect Scent
5. Sr. Contributor for Sniffapalooza Magazine( revived under a different name with no affiliation to Sniffapalooza)
6. Invited to be Guest Speaker on behalf of CaFleureBon at Sniffapalooza 2011 Spring Fling;Mark Behnke took my place. Hernando Courtright was a guest speaker on behalf of Libby Ross Foundation
The value of 1.7 oz of ParfumDelrae + Michel Roudnitska is $125
To be eligible for the Blogathon for Libby Ross breast cancer foundation draw
$1 donation for any product under $75
$5 donation for any product over $75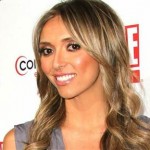 Editor's note: This post is dedicated to Giuliana Rancic of E! for admitting on air 10/17/2011 the day I started blogging about breast cancer awareness. Guiuliana detected breast cancer early while preganant so her baby saved her life. I send her virtual AMOUREUSE
IMAGINE.. $50 GIVES YOU A CHANCE AT SO MANY FRAGRANCE, BEAUTY, YOGA, AROMATHERAPY, AND SURPRISE PACKAGES WORTH OVER $2000-$3000. WE LIKE THOSE ODDS
DON'T FORGET TO MENTION THE PRODUCT YOU ARE BIDDING ON.
international payment by credit card is not a problem
GO TO STEP 1-IT WILL SHOW A MINIMUM OF $25
GO TO STEP 2- PRESS 0 , (IT MAY SHOW $125). DELETE AND ENTER YOUR DONATION
YOU CAN MAKE A DONATION BY MAIL
WE WILL WORK ON THE HONOR SYSTEM FOR MAIL DONATIONS
THE DRAW ENDS OCTOBER 20, 2011 FOR VERO KERN RUBJ
THE DRAW ENDS OCTOBER 21, 2011 FOR ABDES SALAAM ATTAR AMBER CHOCOLATE
THE DRAW ENDS OCTOBER 22, 2011 FOR YOUR CHOICE OF ONLY ONE Parfums DelRae (in other words you cannot choose all five, but you can buy them onsite) BOIS DE PARADIS, EAU ILLUMINEE, DEBUT, AMOUREUSE, OR EMOTIONELLE
PAYING BY CREDIT CARD? INCLUDE REFERENCE # .YOU MAY EMAIL MICHELYN@CAFLEUREBON.COM WITH THE AMOUNT OR POST IT ONSITE
Global Participants of CaFleureBon 'draw for the cure' are: Abdes Salaam Attar, Aroma M, April Aromatics, Anya's Garden, Aurorae Yoga, IMMUNICOLOGIE BEAUTY, DSH Perfumes, Joya Studio, Les Parfums Keiko Mecheri, LuckyScent, Olfactive Studio, Olivier Durbano, Parfums DelRae with Honorary contributor Michel Roudnitska, Providence Perfume Co. Sarah Horowitz Perfumes, Sonoma Scents Studios, Smellbent, UT OLET VINUM, Vero profumo and Yummie Tummie.