Winter is a season for brisk walks in snowy woods (or schlepping through city slush). This year winter came early in the most unlikely places… the first snow in the Middle East in over 100 years! Some of us are snow bunnies and some of us are homebodies when the thermostat drops, but winter is our favorite scent season. Days are short and nights are long; winter is the perfect time to cozy up with a wonderfully warming scent. Our top ten favorites for 2013.
A snowy day in London
Contributor, Alex Law
Cocoa Tuberose by Providence Perfume Co (Charna Ethier, 2009) is a surprising chocolate floral displaying unparalleled vividness, gravitas and posture, all without the use of synthetics. Not only does It contains the darkest and most complete cacao note I've ever experienced in perfume, but it achieves a rare and remarkable balance against the most sensual and discreet facets of tuberose. This duality is met with structured and well defined accents such as pepper, wormwood and pipe tobacco which enhance and improve the contrast. To get that kind of control into a botanical formula makes Cocoa Tuberose feel like an even more impressive achievement and for that reason it remains one of the best examples of 100% natural perfumery I have ever worn.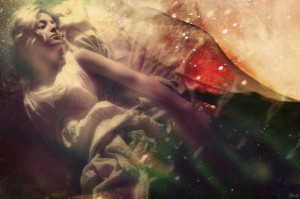 Contributor, Nancy Knows
Winter is my least favorite time of year but paradoxically has become my favorite time of year for fragrances, as warmer sweet or spicy scents are my weakness and they help combat the gloom of cold, dark days once the holidays are over. After the holidays, I just want to sleep until spring. Dior Hypnotic Poison (1998, Annick Menardo) opens like a bite of an enchanted fruit with a toxic blast of anise, a note I generally dislike, but in this case it works for shock value. It is a nightmare in reverse, with the scream sinking into a soft, warm cloud of bitter almond, a touch of marzipan, and pillowy jasmine on a bed of vanilla and musk. No one ever asks Snow White what she dreams as she waits to be awoken by a kiss, but if Hypnotic Poison's pyramid echos her experience, they are sweet dreams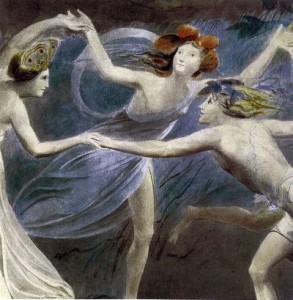 William Blake, Faeries Dancing
Contributing Editor, Valerie Lee Vitale
Imagine snow fairies dancing in cool spices and milky creaminess. Olfactive Studio Lumiere Blanche (Sidonie Lancesseur 2012) continues to stir and spin its poetry on the skin. Cardamom, Iris and Sandalwood develops into a distinct hypnotic voice. Each inhalation creates warmth that is surprisingly fresh for a woody gourmand, like a ballad its fragrant rhythm hums on and on.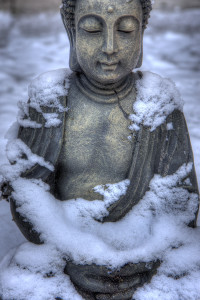 Sr Editor, John Reasinger
Atelier Colognes' Gold Leather (Jerome Epinette 2013) is like a hot toddy for my nose. On a cold winter's night what does one need to keep warm? As far as fragrances go-give me soft buttery leather, alcohol, aged fragrant woods and somber herbs. This perfume has all these things, and then some! From the rum-soaked fruit to the balanced herbs and greens in the heart, all the way to the heavenly chorus of woods in the dry down, this perfume never disappoints and warms me inside and out. This may contain oud and saffron, in precise and perfect doses, but it smells infinitely better to my jaded nose than any of the "mukhallat" variations released this year, thanks to its shroud of sublime leather.
Histoires de Parfums Ambre 114 (Gerald Ghislain,2007 ) is the other side of my warm winter fragrance coin. No leather, no booze…just warm crumbly smoothly sophisticated amber. Rich, but never pretentious or cloying, this is a spectacular amber scent for everyday wear. From the first spritz to its final whispers (24 hours+ later!), this pleases on every level. Its spicy top notes give way to a geranium dominated very classic barbershop scent deepened with vetiver and patchouli, and kissed with soft rose, that never becomes too smoky or dirty. A veritable "who's who" of dulcet oriental resinous notes completes this; but it never becomes cloying. All 13 listed notes blend seamlessly and, create something simple and gorgeous.
Tama's little Christmas Tree, Henry
Sr Editor, Tama Blough
Although winter brings a longing for amber and incense perfumes, sometimes the melancholy of never-ending gloom calls for something more flowery. 40 Notes White Winter Flower (Miriam Vareldzis, 2011) is the promise of a snowdrop peeking through the snow, a sweet floral aroma that has a beguiling heart. Clean musks evoke the scent of cool winter air, while neroli and orange blossom hint at spring to come. Guaranteed to make doldrums disappear, and lovely to wear any time of the year.
Warm weather seems to be the best for wearing fruity fragrances, but there are exceptions. My favorite cold weather fruit scent is En Voyage Pêche Noir, (Shelley Waddington, 2010). The perfume delivers as the name suggests: juicy peaches dripping with deep notes of leather, oakmoss, and vetiver. This is a stunning example of a fruity chypre, full-bodied, with great sillage, and perfect for winter wear. Peach can be such a juicy, wonderful note, why restrict it to the summer?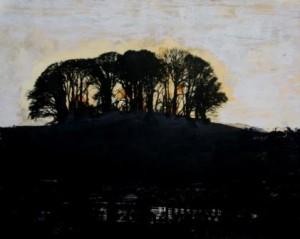 Managing Editor, Mark Behnke
There is no fragrance I can think of which just captures what I perceive as winter better than Eau D'Italie Sienne L'Hiver (2007) Bertrand Duchaufour's olfactory landscape truly captures a Siena street in winter. There is no real pyramid instead it is just the smells of the mise en scene. The leather traces on the horses, the chill of the stones of the street, woodsmoke drifting in a haze over it all. Sienne L'Hiver is like a Renaissance Landscape and when it is cold outside there is no beter time to sit back and allow a fragrance to transport you to a different place and time.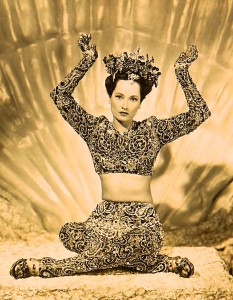 Merle Oberon, Anglo Indian actress
Editor in Chief, Michelyn Camen
Plush, lush and opulent, Ormonde Jayne's Tolu (Geza Schoen and Linda Pilkington, 2002) reminds me of the great Oriental fragrances of years gone by, but reimagined for the 21st century. Rich and resinous, Tolu opens with a melange of orange blossom, clary sage and frankincense. Within the hour, I journey to an Indian Spice Market and inhale the intoxicating aromas of cloves, cinnamon and sweet tonka beans. Frankincense reappears surrounded by a puff of powder, then something wild and animalic prowls silently on golden paws before the luminous amber drydown. Sultry, sensual, Tolu is an exotic beauty of a perfume that pulls me in and won't let me go. Tolu melts into my skin like the sun on an unexpected warm winter day melts ten feet of snow.
For our Best Winter Fragrance Draw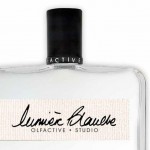 100ml of Olfactive Studio Lumiere Blanche courtesy of Celine Verleure WORLDWIDE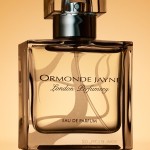 50ml Tolu by Ormonde Jayne thanks to Linda Pilkington of Ormonde Jayne WORLDWIDE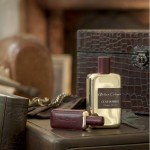 30ml Atelier Cologne Gold Leather from the ever generous Gerard Camme, Sylvie Ganter and Christophe Cervasel WORLDWIDE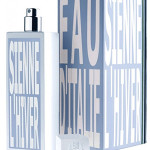 100 Sienne L'Hiver, thanks to Sebastián Alvarez Murena and the US Distributor LAFCO USA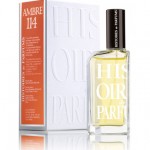 2 oz Ambre 114 from Histoires de Parfums sponsored by Gerald Ghislain USA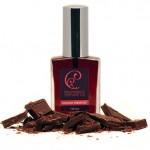 15 ml of Cocoa Tuberose by Providence Perfume Company USA ALL NATURAL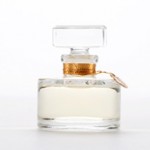 10ml 40notes Winter White Flowers courtesy of Miriam Vareldzis USA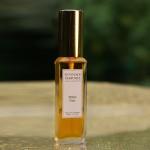 1/2 oz. En Voyage Perfumes Peche Noir Eau de Parfum with thanks to Shelley Waddington USA
To be eligible for our Best Winter Fragrance Draw, please leave a comment about what you love/hate about Winter and your favorites (or soon to be favorite) winter scents from the list above. Draw ends December 24, 2013.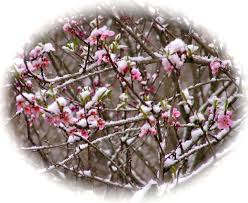 Editor's Note: According to the Weather Channel, Spring like record high temperatures return Saturday, the first day of Winter in the NorthEast… wear winter scents anyway … the warm weather won't last long.
We announce the winners only on site and on our Facebook page, so Like Cafleurebon and use our RSS option…or your dream prize will be just spilled perfume