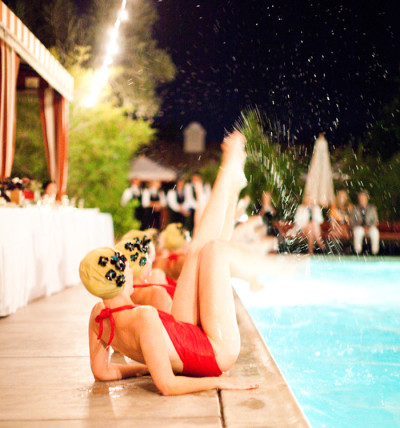 Photo: nancy neil photography
Colognes have been part of scent history and popular culture for over 300 years. The first Eau de Cologne (Water of Cologne) was created by Italian perfumer Giovanni Maria Farina, who settled in Germany to open a fragrance factory in 1709, as homage to his new Country. Enough history, the fact is when it is 90 degrees in the shade, we CRAVE Colognes. Forget dark and heavy perfumes, we want to dive into a bottle of refreshing lighter, brighter scents and splash ourselves silly. July 3- August 11 are known in the Northern Hemisphere as the Dog Days of Summer (because the Dog Star Sirius rises at the same time as the sun, not because your pooch is panting). So let's get wet: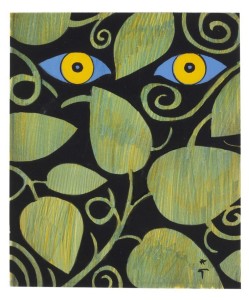 Rene Gruau, Cover For International Textiles, 1968
Mosiac by Imaginary Authors (2013): This refreshing and peculiar fragrance was made by Josh Meyer of Imaginary Authors for Spruce Apothecary in Portland and inspired by the imagined odours of spring style Roman baths. While not technically a cologne – there are fanciful notes of limestone and artesian well listed alongside citrus, moss and cedar – the overall arc of the scent is one of refreshing, aquatic minerality. I like the crumbling opaqueness of Mosaic, the smell of summer rain on stone. It is a still scent, a reflection of sky in contemplative water. One of the few aquatic aromas my skin loves in summer.
Boston Ivy by D.S.& Durga: From time to time Edinburgh is coated in the haar, a sudden sea mist, rolling in over buildings and streets, swallowing the castle whole. I love this odd cloak of vapour; the air smells of hops, stone, traffic and ocean. Composed by Brooklyn Artisan Perfumer David Seth Moltz in 2011, with Boston Ivy on my skin, I inhale my city's silencing haar; a whiff of damp algae, salt spray and sun-dried harbour walls under a verdant rub of grassy hops and clover. Lime and green pepper make it the loveliest laid back thing for summer with just enough chill in the air to arrest the senses. –The Silver Fox, Sr Contributor and Editor of The Silver Fox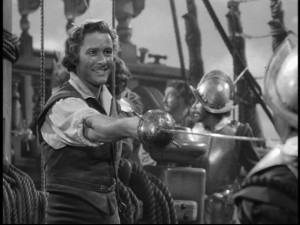 Actor Errol Flynn in Sea Hawk
Ahhh, the joy of the perfect cologne during the summer. Easy, breezy and uncomplicated, the right cologne can lift your spirits and put a smile on your face. A couple of my favorites are very different from each other. My first choice, Jo Malone's Peony and Blush Suede, is sparkling fresh and is all about a dewy goodness of bright apple and sweet peony, rose and jasmine. It's really pretty, clean and sweet, but light enough so that sweetness doesn't wear you down on a hot day. Add a nice light suede finish to the florals and you're wrapped up on a lovely summer dream. Peony and Blush Suede is the perfect cologne to wear while sipping pink lemonade while relaxing on your porch swing. I dare you to be anything but happy when wearing this!
If you're looking for something more dashing, Atelier Cologne Absolue Mistral Patchouli (2013) composed by Jerome Epinette, might just do the trick. Initially, semi sweet with a bright splash of pomelos and grapefruit, this winner is spicy, woody and lightly salty. Atelier Colognes creates the exotic with Star Anise from China, Black Pepper from Madagascar, Patchouli from Indonesia and Haitian Vetiver. Mistral Patchouli makes me want to explore the seven seas on a quest for adventure. Now all I need is a skull and cross bones flag and a buckle to swash and I'm the pirate of perfumery. Both Peony and Blush Suede and Mistral Patchouli are perfect for the long hot summer! My only dilemma, which one should I wear now? — Steven Lindquist, Sr. Contributor and Editor of The Scented Hound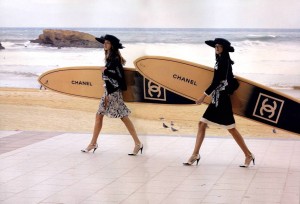 CHANEL Spring Summer 2003
Good cologne must have two qualities in my opinion; it must feel cool and it must be chic. Les Exclusifs de Chanel Eau de Cologne (2007) does exactly what one would expect from the House of CHANEL puts the emphasis on the chic. Jacques Polge took the original 1929 recipe (which stuck close to the standard cologne format of citrus, lavender, petitgrain and wood) and sanded its edges with sheer neroli, bergamot, musk and jasmine, giving a feminine floral twist to a unisex classic and creating true couture cologne.
Some of my favorite summer memories took place in France, where I was lucky enough to spend the season twice. Atelier Cologne's Sous Le Toit de Paris Cologne Absolue (2012) which means "Under the Sky", reminds me of walking through the Jardins de Luxembourg during a summer shower in the 6th arondissement, then crawling between the crisp bed linens in my boutique hotel. Fragrance Foundation award-winning Ralf Schwieger of Mane's composition includes citrus top notes and a base of musk, tonka, and refined leather, but the standout here is a fresh, dewy violet that reminds me of the color purple in the sunset over the Seine.
Patricia de Nicolaï of Parfums de Nicolaï has an extensive line of "Eaux". Although Mme is French, Fig Tea Eau Fraiche, (2000) brings to mind a very American summer staple, ice tea. Lush, ripe fig and the apricot-like aroma of osthmanthus mix with fruity davana to add the sweet part, and black tea and guaic wood provide astringency that keeps it refreshing. Meant to be a shared fragrance, Fig Tea is both exqusitely refined and as unabashedly sexy as sucking on an ice cube –Nancy Knows, Sr. Editor and Beauty Editor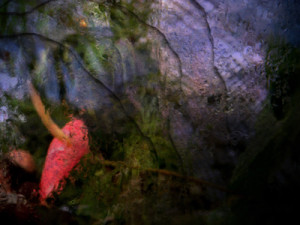 Moist by Tama Blough
When I was a kid growing up in the San Fernando Valley, it could get really hot. My father gave me a bottle of Muelhan's Original 4711 Cologne (1799) and put it into the refrigerator for me. I would come home, all hot and sweaty, and splash that 4711 until I was squealing with the delight of the cold tingle. To this day, I have had a bottle of 4711. I don't have to keep it in the refrigerator where I live, but is still very refreshing on a day when I have become overheated. With its classic citrus, it is the cologne that I hold all colognes up to to compare. The best part? It is sold in huge vats and is dirt cheap.
Another classic of the bracing cologne style is Hermès Eau D'Orange Vert by Françoise Caron (1979). However, it is more elegant than 4711. With the zest of the orange, lemon, and mandarin, and clean greenery tinged with mint, this is a cologne to wear when you want to stay fresh but still make a great impression. I have chosen it more than once as my armor perfume to wear to work when I know it's going to be a difficult day, and an occasional huff brings my spirits up and gets me through.
For a more natural take on cologne, there is Providence Perfume Co. Branch & Vine composed by Artisan Perfumer Charna Ethier (2013). A fetching botanical blend of notes that represents a total summer garden, it has a bright bigarade top and a heart of mimosa, neroli and jasmine that brings the garden to life. An earthy vetiver anchors the flowers to the ground, and adds another dimension of natural beauty. This isn't a classic cologne style, but it is an Eau de Cologne, and is refreshing, relaxing, and a beautiful summer option. –Tama Blough, Managing Editor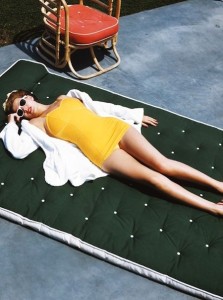 Rita Hayworth soaking up the rays in 1940
Bergamot, Neroli and petitgrain are uplifting, "feel good" notes used in most colognes. But I don't want to smell like I am doused in Tropicana orange juice, which is why Ayala Moriel's Etrog Oy de Cologne (2013) with its unique aromas of quince, pomelos, pineapple and light floralcy is one of my favorites when the heat is on. Unlike most citrus scents, Etrog Oy de Cologne is rich and long lasting with nuances of honey and resins that grow fuller and rounder as the day progresses. Ayala hand tinctured Calabrian Citron that was given to her by a family in Israel and the Rabbi of downtown Vancouver helped procure more of this rare fruit making Etrog Oy de Cologne, a labor of love as well as a unique fragrance with all the complexities found in a well crafted natural fragrance.
I was one of the fortunate journalists to interview Mona Di Orio before her untimely passing December 9, 2011. I believe she would prefer us to celebrate her life; this past Saturday, July 19 was her birthday and I will always associate Les Nombres de Or Eau Absolue with her joie de vivre and with her roots as a perfumer. Mona wrote, "One of my first olfactory memory, the strongest one and certainly the most beautiful and vivid one is…. When I was a little girl, my grandparents lived in the South of France, each evening as a ritual I was watering the garden with my grandmother. The most magical moment was when she watered the geraniums…Suddenly the smell of crackling dry earth, the intense and suave perfume of the geranium wet leaves. This deep intoxicating fragrance is still one of my favorite which brings me back immediately to my childhood and it's so precious and it's one of the reasons why I wanted to become a parfumer…" As Jeroen Oude Songtoen, (Mona's business partner) wrote me when I noted the difference from her other perfumes, "It's indeed other than what Mona launched till now, but for me this is the Mona pure and almost private.. Mona loved splashes… eau fraiche as she called it. Being from the Mediterranean she was fond of citrus fruits and spices from that area..I think she shows here again her playing with light… but in a very clear way." Eau Absolue which was released posthumously, has the intensity of an Eau de Parfum but the brightness of cologne. Opening with sun warmed bergamot, clementine and pettitgrain, it is in the heart of the fragrance that you realize how her memories are present. Close your eyes and you inhale her grandmother's water soaked geraniums growing in the garden next to spicy bay leaf and pink peppercorns. You sense the dry cracked earth in the vetiver. Mona di Orio's signature chiaroscuro is absolutely present amid the brightness; the subtle and deft handling of musk, labdanum and cedar that are like a passing cloud on a sunny day. –Michelyn Camen, Editor In Chief
For Our Dog Days of Summer Draw:
Worldwide 100 ml Mona di Orio Eau Absolue from our dear friend Jeroen in celebration of Mona Di Orio's life.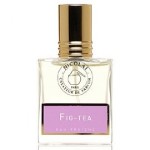 Worldwide 30 ml of Fig Tea Parfums de Nicolaï from the wonderful team at Parfums Nicolaï
Worldwide 30 ml of Atelier Cologne's Sous Le Toit de Paris OR Atelier Cologne Absolue Mistral Patchouli (choose one)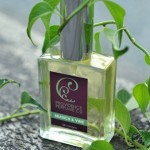 USA only: Thanks to the beautiful and talented Charna Ethier 30 ml ALL NATURAL Providence Perfume Co. Branch & Vine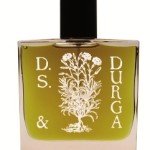 USA only: Thank you to David Seth Moltz for 1.7 oz of Boston Ivy by D.S.& Durga
To be eligible, please leave a comment about what you love about colognes and list as many from our six Eaux that you would like to win and why. Please tell us where you live. (There will be five winners as Atelier Cologne is an either/or). Draw ends July 26, 2014.
We announce the winners only on site and on our Facebook page, so Like Cafleurebon and use our RSS option…or your dream prize will be just spilled perfume