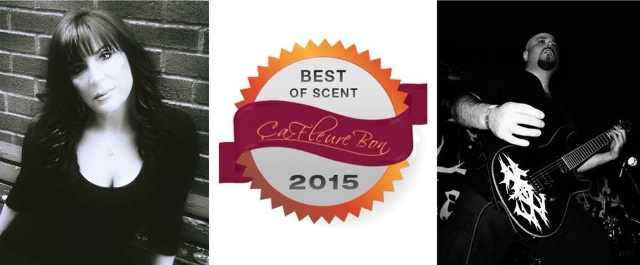 Michelyn Camen (New York City, USA) and Berkan Basoglu (Ankara, Turkey)
For as long as ÇaFleureBon has been giving end of year awards (2010), (2011), (2012), (2013) (2014), there is always the question, was this a good year for perfume? Every year it seems we repeat ourselves. Too Many!!!! Aspirational pricing to the point where $500 is the new $100. Large fragrance corporations continue to buy smaller independent niche brands to add cache to their portofolio. This year, PUIG aquired two legacy brands, L'Artisan Parfumeur and Penhaligon's. Serge Lutens returned to the House's former owner Shiseido. Estee Lauder continued its shopping spree and purchased Frederic Malle. These aren't neccesarily negatives but they have changed the olfactive landscape. Dubai and Brazil are the new Paris and New York, large fragrance and flavor companies as well as niche perfumeries opening offices and boutiques respectively. Shopping Sephora has become a different experience for perfumistas, with select Etat Libre D'Orange (yes Tom of Finland!!), Tom Ford Private Label, Histoires de Parfums, Atelier Cologne acessible to all. Which is a very good thing for those who don't live in big cities. The Institute of Art and Olfaction Awards' blind testing based on merit, not on packaging or marketing, has influenced WWD, who has adopted something similar with their fragrance column. Celebrities seem more interested in endorsing well known designer fragrances than creating their own (thank goodness for Nikki Minaj). There are no country or continent borders for artistic perfumery…from Brooklyn, New York to Istanbul Turkey. It seems to many of our awardees we can say Congratulazioni.
Much deserved 2015 awards to both artisan perfumer Sarah Horowitz Thran for her Scents of Self Biographies which launched on QVC and to Natural Perfumer Christi Meshell of House of Matriarch who debuted her luxe line of Natural Perfumes at Nordstrom. Over the next few days, you will be reading the Top 25 picks from our team as well as more from me and my partner this year Contributor Berkan Basaglu of the Turkish fragrance blog Gurme Kokular– Michelyn Camen, Editor in Chief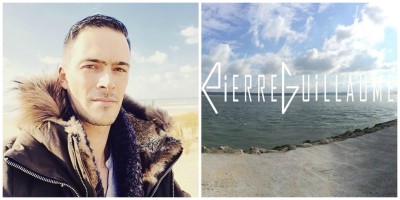 Best Niche Collection: Pierre Guillaume Collection Croisière
In 2012, Michelyn awarded Pierre Guillaume of Parfumerie Générale the Best Perfumer of The Decade and cher Pierre continues to reinvent and challenge modern perfumery. After two successful brand extensions (Huitieme Art Parfums and Phaedon as well as a collaboration with Laboratorio Olfactivvo), Pierre launched a new brand Collection Croisière and with it a new era for aquatics begins. When we first smelt Metal Hurlant, Jangala and Paris Seychelles at Pierre's stall at Excense this past March, we both knew we had our winner for 2015. –MC and BB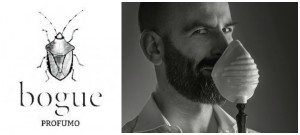 Antonio Gardoni and Bogue Profumo
Best Independent House
Bogue Profumo
First you fall in love with something, and then your hunger to learn its history begins. Thus, Bogue's O/E, released this year is the Silmarillion to the sensational creation MAAI. Antonio Gardoni continues to produce his fragrances in small batches with passion and originality. –BB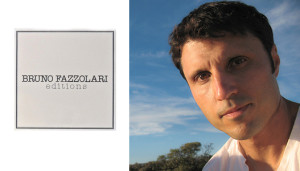 Bruno Fazzolari
Bogue Profumo and Bruno Fazzolari Editions
This year was a particularly good year for Independent perfumers. It is a tough call, but the award is a tie with Antonio Gardoni Bogue Pofumo and Bruno Fazzolari Editions. Bruno Fazzolari continues to amaze me with his seamless synesthesia which blends both Bruno's olfactive and fine arts. Seyrig was introduced this year which begins as a bright feminine aldehyde with a vintage vibe and then goes very dark; this weird but wonderfully wearable theme is taken to the extreme in Room 237, a creepy mesmerizing riff on plasticized florals –MC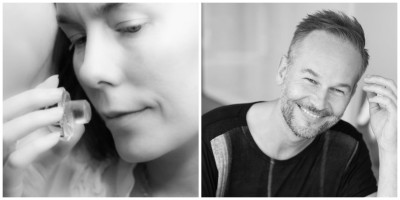 Dawn Spencer Hurwitz and Geza Schoen
Best Perfumer
Dawn Spencer Hurwitz of DSH Perfumes
Dawn is one of our most talented artisan perfumers, and could win this award most any year but this year in particular was a standout. I often have written that some of her best work is born from her collaboration with the Denver Museum of Art and the four fragrances from the Giverny in Bloom series were amongst the finest florals of 2015. Add the James Dean inspired Zeitgeist 55, Fou d'Opium (a new truer interpretation on Yves St Laurent iconic Opium, which began with Euphorisme d' Opium from her DMA 2012 YSL Retrospective collaboration, Albino (a study in white), Noel Enchante and The Voice of Trees …one of the best pine fragrances I have ever smelt. And then, personally, Reveries de Paris, based on my first grown up perfume, Rochas Femme and a very grown up love affair in Paris. What would perfumery be without olfactive artists like Dawn to share their talents and generosity of spirit? MC
Geza Schoen is the nose behind many milestones of modern perfumery including his collaborations with Linda Pilkington of Ormonde Jayne ), Steidl Paper Passion, Jeweler Saskia Diez Silver and Gold , his ground breaking Escentric Molecules series, Kinski The Beautiful Mind Series Volume 1 and this year's Volume 2. His trio of scents entitled Bass, Drone and Noise for the Unsound Festival in Krakow this year (an ongoing synesthetic art installation known as Ephemera), were exceptional There is no other parfumeur that can use synthetic molecules more deftly than Geza. BB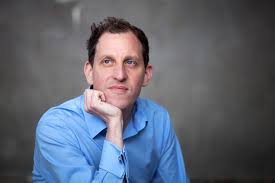 Hiram Green
Best Natural Perfume House
Hiram Green
I admit that I'm not a fan of natural perfumes and I don't have that much experience in this field. Hiram Green is a step above for me since I really liked Moon Bloom and Shangri La. He created Voyage in 2015, an amber and sandalwood scent which appealed to me as well. BB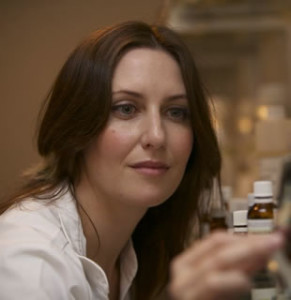 Tammy Frazer of Frazer Parfums
Frazer Parfums
Out of Capetown South Africa the most beautiful natural aromatics are hand crafted in small batches by perfumer Tammy Frazer, the granddaughter of Graham Wulff, inventor of Oil of Olay. When I was at Elements Capsule, I fell hard for the new African Collection, the soliflores Ylang ylang, humid, creamy as if you are inhaling the tropics and Namibia redolent of resins, amber with gourmand facets. From the flacons to rich raw materials, Tammy also helps support local businesses by employeeing artisans and entrpeneurs in the community. MC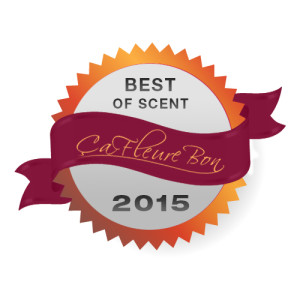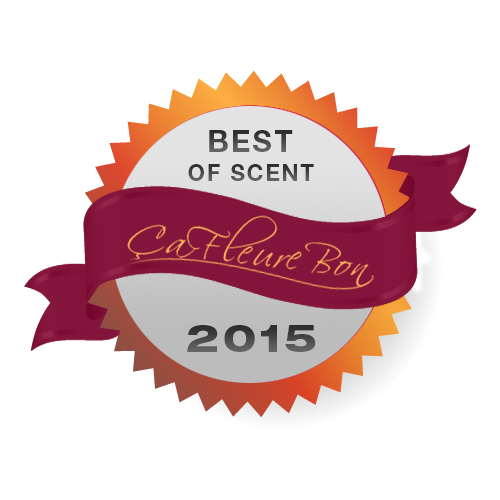 Best Fragrance of the Year
Rubini – Fundamental and Tiziana Terenzi – Ursa
I can't decide which fragrance that I love more. So I have a two winners for 2015. Fundamental is one of the most multi-dimensional fragrances that I've tried to date. Just read my review. Rubini's Fundamental is the "Interstellar" of modern perfumery!
I've been searching for a better alternative to Kilian's masterpiece Straight to Heaven since its lacks projection. Terenzi's Ursa is superior and more original with boozy notes, leather and oud spectacular composed by the Politically Incorrect Nose Paolo Terenzi. BB
Rubini – Fundamental
I held that blotter to my nose, breathing in sandalwood and wine, Fundamental was my mysterious companion across continents as I flew home from Milan Andrea Bissoli Rubini launched a singular perfume that stood out from all others this year. I had been waiting to hear more from perfumer Cristiano Canali since his Critic's Award in 2013 The Scent of Excellence competition and his first commercial perfume took my breath away. Our contributor Ermano Picco, (also the author of Gardenia nell'occhiello) and renowned designer Francesca Gotti who created the spectaular pack for Nu_be all were part of this successful collaboration. –MC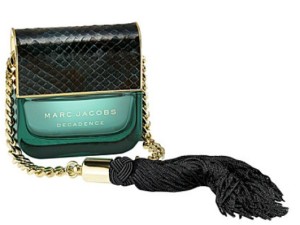 Best bottle
Marc Jacobs Decadence
A chic purse is the most elegant accessory of a woman. Marc Jacobs did an excellent job in Decadence.-BB
This is my worst bottle of 2015. The scent was decent but the purse looks cheap not chic. The gold chain would turn my wrist green and the tassel reminds me of a curtain pull. – MC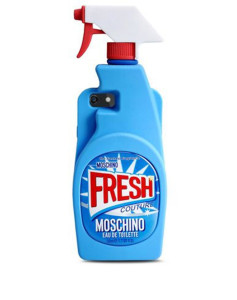 Jeremy Scott Moschino Fresh Couture
Best of Fragrance posts are serious business, so when I saw Moschino Fresh Couture's Windex inspired bottle I laughed out loud and ordered it from Colette. I may not be much of a neat freak, but how could anyone not want to spray this everywhere? The scent is quite nice as well. MC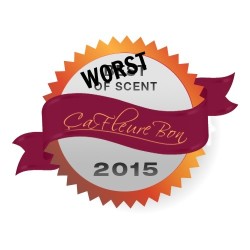 Worst bottle
Tauerville bottles
Tauerville is the "outlet" for Andy Tauer's fragrant creations. The bottles of the new line reflect the "outlet" concept. BB
Worst Designer Fragrance
Calvin Klein Reveal Men
A terrible result of market research: Synthetic garbage… BB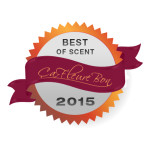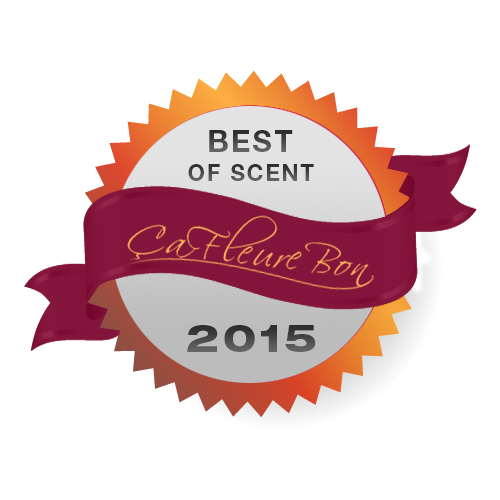 Best Designer Fragrance
Tom Ford Noir Pour Femme
Amber, sandalwood and vanilla at its best! Noir Pour Femme is like a cozy blanket protecting you from the cold. Tom Ford is a master creative director and he knows how to manipulate the cognitive process of our humble minds. BB
Best Limited Edition
Elie Saab – Le Parfum Resort Collection
Le Parfum Resort Collection is one of the best flankers that I've tried this year. Imagine classic Francis Kurkdjian's white flowers along with fig and frangipani. If the description fits your style, be quick before it is gone. BB
The Different Co Le 15 and Strange Invisible Perfumes Love Letter
Both Luc Gabriel of The Different Co and Alexandra Balahoutis of Strange Invisible Perfumes celebrated their 15th anniversaries in 2015.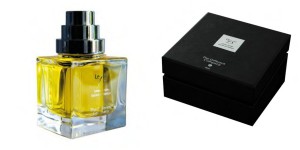 Le 15 is a meditative study in Palo Santo. For a time, there's a moment in the perfume's development that is astringent and as arid as desert, as if Bedouins were caught in a sand storm. Searching for refuge they find a safe haven, wafting soft incense and myrrh with a gentle musk emanating from their skin.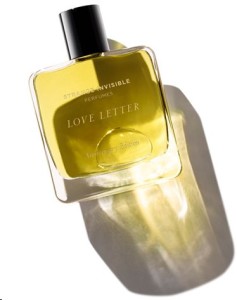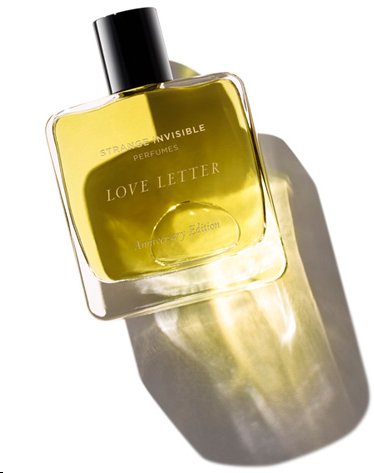 Strange Invisible Perfumes Love Letter is part of their Reserve Series, so when the precious ingredients are depleted so is the fragrances. A masterwork by one of our most gifted natural perfumers, it is composed of 15 botanical and hydrodistilled ingredients that shimmer on the skin like precious silk. The hydirdistilled tuberose is the best I have ever encountered.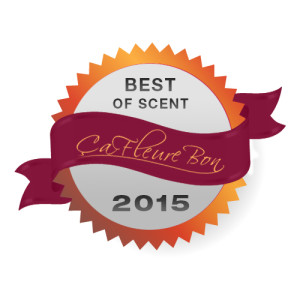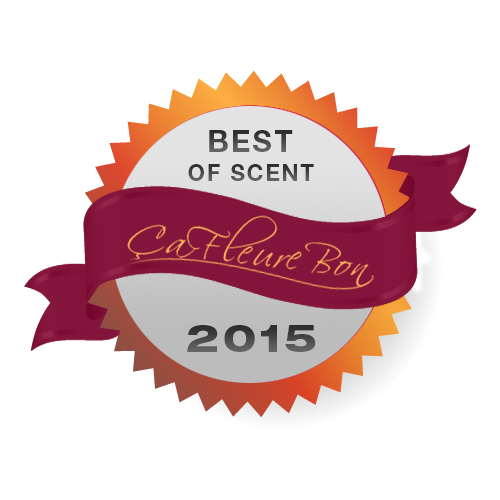 Best Bang for the Buck
Tauerville – Vanilla Flash
Dior's Ambre Nuit mixed with Phaedon Tabac Rogue in an economic way. Vanilla Flash is a hidden gem for gourmand lovers. BB
Olympic Orchids Artisan Perfumes – White Cattleya
I want to just give this award to Ellen Covey of Olympic Orchids each year. Ellen won the Art and Olfaction artisan award last year with Woodcut and this year White Cattleya is a study in sexy sensuous layers of gourmand goodness. I know what materials she uses and I don't know how she sells 30 ml for 65.00. MC
Rising Star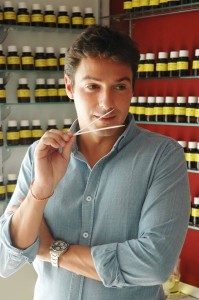 Luca Maffei
Luca Maffei is a young perfumer who is the nose behind Acca Kappa's Black Pepper & Sandalwood (which won Art and Olfaction Independent Category award). His creations for Maison Gabriella Chieffo, Jul et Mad White and Perris Monte Carlo prove that we'll continue talking about him for years to come.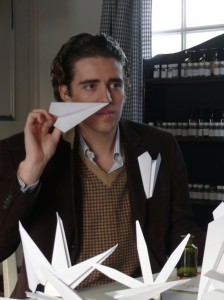 Julien Rasquinet of IFF
Luca is a rising star indeed. 35 year old Julien Rasquinet of IFF has composed one of the best fragrances of 2015- Naomi Goodsir Iris Cendre, 2014 Best of Scent Masque Milano Russian Tea, as well as a 2015 collaboration with Gerald Ghislain of Histoires de Parfums new Fidelis. Although another website lists the retailer he "ghosts" for (I won't uh hum), Julien is generation next and one to watch.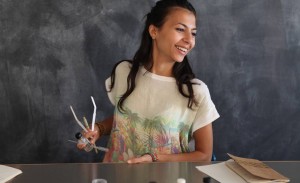 Dana El Masri
I also believe that independent perfumer Dana El Masri of Jazmin Serai should be on everyone's radar. Her new fragrance Solar 1 is her best work yet. -MC
Best Discovery
Ephemera and Unum
Ephemera is the new house that uses the full potential of master perfumer Geza Schoen. Unum is the most dedicated house to dark arts and mystery combining olfactive experiences. BB
Ermano Picco
Meeting one of the collaborators of our Scent of the Year and having Ermano as a contributor is as great a discovery as one could ask for.
Best (fragrance) Book
Vedat Ozan Kokular Kitabı 2 – Parfümler (Turkish)
Vedat Ozan is the most knowledgeable person in perfume industry of Turkey. The second volume of his book is about the perfume brands and their histories. I hope that book will translate into English too. BB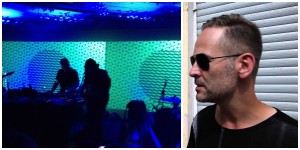 Best Artistic Collaboration
Geza Schoen and Unsound for Ephemera
All three fragrances created by Geza Schoen have a scent track that involves you in a mind blowing experience. Imagine you're chilling at a music festival while sniffing the instruments. BB and MC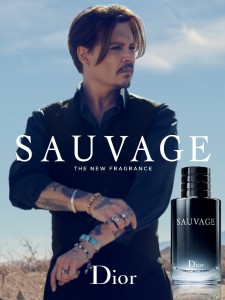 Best Ad:
Johnny Depp Dior Sauvage Commercial and Ad Campaign –BB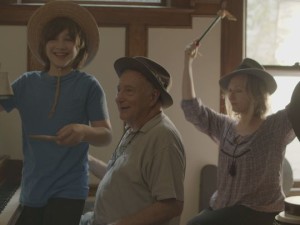 Simon Saltzman at the piano with daughter Alice and grandson Ben, seen in Air Wick's "Give the Gift of Home" video. (Photo: Air Wick)
Scent is memory. 76 year old Simon Saltzman of Chatham NJ leaves his home after his wife passed away and recalls their life together through aromas and flowers. A surprisingly touching ad…by Airwick. Over 12 million views on YouTube. You don't need Johhny Depp in the desert to move people.
just say nyet
Worst Celebrity Fragrance
Leader's Number One by Vladislav Rekunov
This year just say NYET to a new perfume dedicated to Vladmir Putin. Eau de Despot-MC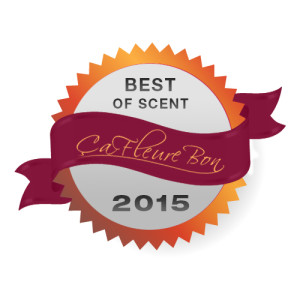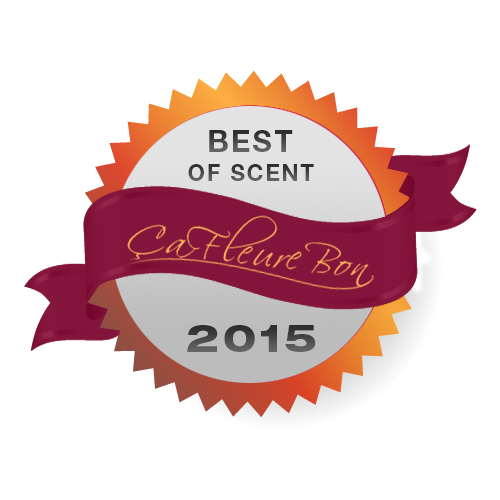 Best Perfume You Want to Drink or Eat
Dior – Fève Délicieuse
Fève Délicieuse is one of the best gourmand fragrances of the year created by Francois Demachy. If it was distillated, I'd drink it for sure!
Parfums MDCI Les Indes Galantes
Oh the gourmand greatness of Parfums MDCI Les Indes Galantes. I don't think I can top the TSF review (could anyone). A perfume pastry dotted with almonds drizzled in berries smothered in smoky vanilla. I want to bite my arm. Cecile Zarokian continues to impress. MC
Best Flanker
Guerlain – La Petite Robe Noire Eau Fraiche
Thierry Wasser, the in-house parfumeur of Guerlain added green notes, pistachio and even more almond in La Petite Robe Noire this year. The result is mouthwatering La Petite Robe Noire Eau Fraiche. BB
Not as fond of this. I have the original 2009 version which is gorgeous and the only Little Black Dress I need. I am going with an unlikely choice. GOLD Must de Cartier Eau de Parfum. I almost didn't try it, but it is Mathilde Laurent after all. Truly a younger daughter of the original 1981 vintage beauty with a hint of that green galbanum peeking through the oriental muskiness; a little spicy. GOLD has a gilded peachy Osmanthus note that I keep sniffing MC
Best Fragrance Name
O'Driu – Kiss My Ass Basenotes–BB
Olfactive Studio Selfie– In one word, Celine Verleure managed to capture our obsession with our own image and our perfumes. MC
Worst Name for a Fragrance
By Kilian Voulez-Vous Couchez Avec Moi. Only Patti Labelle should be able to say this with a straight face. I was asked once what I was wearing while testing it, and a man tried to give me his hotel key. I am not making this up. –MC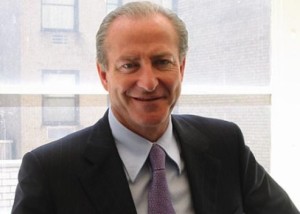 MVP
Alberto Morillas of Firmenich is the winner of this category for me since he created a number of fragrances for ten different brands! (Salvatore Ferragamo, Mercedes-Benz, Marc Jacobs, Issey Miyake, Armani, Kenzo, Eric Butterbaugh, BVLGARI, By Kilian, Aedes de Venusta), BB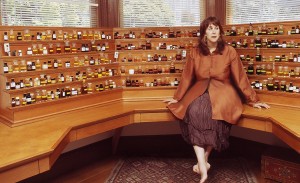 Mandy Aftel. Both her take on Francois Coty's Chypre Bergamoss and Vanilla Smoke, which reminded me of vintage Shalimar were both excellent and sophisticated as one would expect from a master perfumer. But it goes further. An award winning author and teacher, Mandy has mentored so many perfumers and has changed the perception that botanical perfume is indeed olfactive art. (we need to get some of her work to Berkan) MC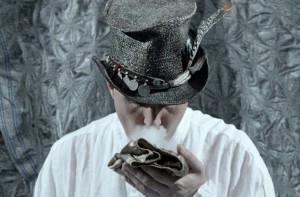 Hall of Fame
Angelo Orazio Pregoni of O'Driu
Just check this out Esxence: Conference about cultural, spiritual, social processes through food and Concepts and central figures of biblical symbolism related to the number 4 BB
Mona Di Orio photo by Ludovic di Orio
It has been four years since the beautiful and talented Mona di Orio has left us. Her passion, her love of life and signature chiarusco style is unforgettable. She will always be in our hearts, as we remember and wear her perfumes. MC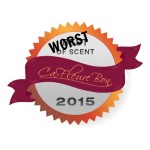 Hall of Shame (…less than impressed…)
Acqua di Gio Profumo
Acqua di Gio Profumo there is a love/hate relationship. The creativity of Alberto Morillas is exceptional but the quality of ingredients is not at the same level. BB
Dior Sauvage
I have to give it to Dior Sauvage. Pretty tame. Not even Johnny Depp can save this one MC
Best Buzz
Maison Gabriella Chieffo and Neela Vermeire Creations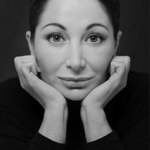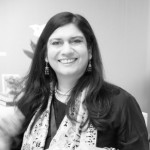 Gabriella Chieffo and Neela Vermeire
So many perfume lovers were raving about Gabriella Chieffo and Neela's creations. They were right! Both houses deserve all the praise. BB
Dior Sauvage
Hate it or love it everyone was talking about it. We still are. MC
Worst Buzz
Estée Lauder – Modern Muse Le Rouge
Every single department store is full of Modern Muse Le Rouge ads. But the fragrance itself is full of generic rose and red fruits. Nothing more… and young girls call it the Kendall Jenner perfume- BB
Best Creative Director
Serge Lutens for directing wonderful Section d`Or Collection BB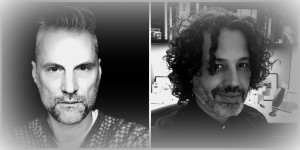 Karl Bradl and Carlos Quintero
Karl Bradl and Carlos Quintero for Nomenclature. Post modern Aromachemicals made sexy with the help of Frank Voelkl of Firmenich and Patricia Choux of Mane who composed the four fragrances in the range – iri_del, adr_ett, orb_ital and efflor_esce. Brave new world MC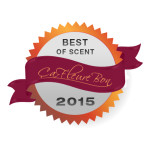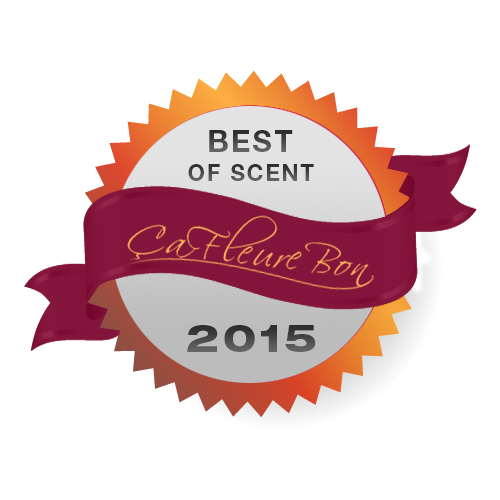 For our Best of 2015 Draw open to all ÇaFleureBon registered readers be sure to register or your comment won't count.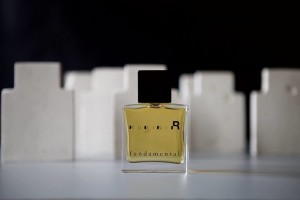 WORLDWIDE Thanks to Andrea Rubini we have 50 ml of Rubini Fundamental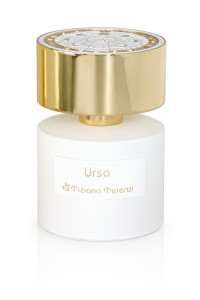 WORLDWIDE: Thanks to Paolo Terenzi of Tiziana Terenzi we have 100 ml of Ursa extrait de parfum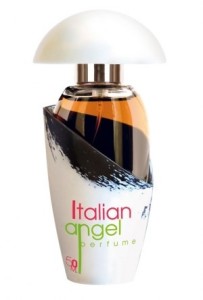 WORLDWIDE Thanks to Odriu we have 100 ml of Italian Angel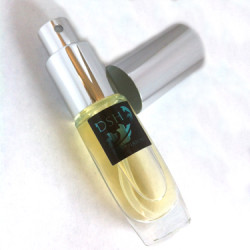 WORLDWIDE Thanks to Dawn Spencer Hurwitz a sampler of all her 2015 perfumes or a 10 ml voile de parfum reader's choice of any Giverny in Bloom, Albino, Fou d'Opium, The Voice of Trees, Zeigeist55, Noel Enchante or Reveries de Paris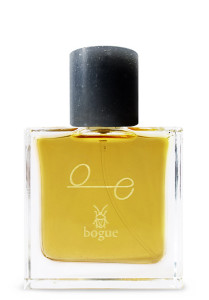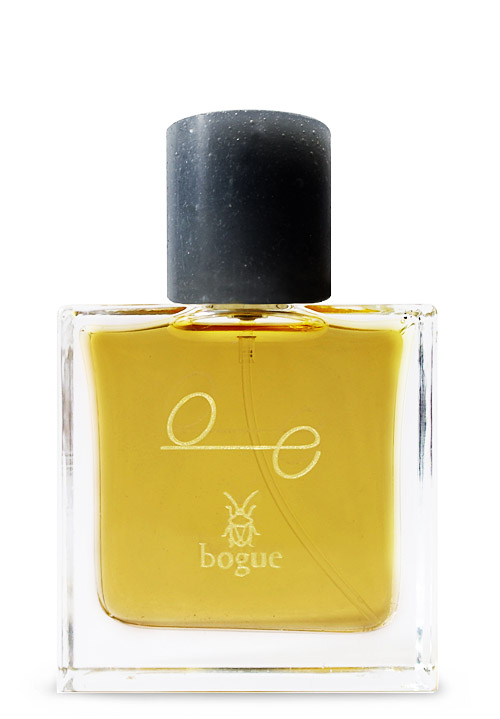 US, Canada or EU Thanks to the generosity of Antonio Gardoni of Bogue Profumo we have 30ml of O/E
Once again (be sure to register) or your comment won't count.
To be eligible please leave a comment with what you thought of our best and worst picks this year, your choices should you win and where you live. Draw closes 12/30/2015. Stay tuned daily this week as Our Contributors and Editors pick their top 25 of the year, Berkan and I choose our Top 25 and Michael chooses his top ten Best Natural Fragrances.
We announce the winners on our site and on our Facebook page, so Like Cafleurebon and use our RSS option…or your dream prize will be just spilled perfume