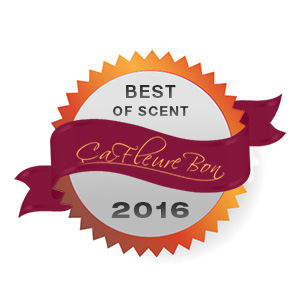 For as long as ÇaFleureBon has been giving end of year awards (2010), (2011), (2012), (2013) and (2015) there is always the question, was this a good year for perfume? And every year it has been.
2016 in Review: I will think of 2016 as the renaissance of Italian Perfumery, making its mark on a global scale, while across the Atlantic American artisans are gaining worldwide recognition. This was the best year for Natural Perfumery I can remember, thanks to more consumers looking for alternatives to synthetics, the emphasis on quality natural materials touted by the Big Flavor and Fragrance companies and to technological break-throughs such as co-distillations, fractions, isolates, and co2 extractions, giving added dimension and uniqueness to a natural perfumes.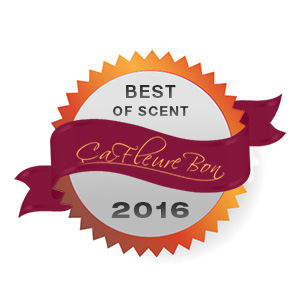 Independents perfumers opened eponymous boutiques; of note (and each winning a Best of Scent) is Olivier Durbano of Parfums & Bijoux Pierres Poèmes Place aux Aires – 7 rue des Moulinets, Grasse, Pierre Guillaume of Parfumerie at 13 Rue Jean-Jacques Rousseau, 75001 Paris and Jeroen Oude Sogtoen of Maison Mona Di Orio, Czaar Petersraat 205 1018 AG Amsterdam; all with a clear vision of how their brands should be displayed and presented. There is renewed interest in classic perfumes, vintage and vintage-style not only in new fragrances, but older Houses resurrecting formulas of long ago to suit a modern audience. Neo-Synthetics continue to be important; made sexy and sophisticated expanding the perfumers palette.
The Year's Great Speculations: By Kilian founded in 2007 to Estee Lauder, Atelier Cologne founded in 2009 to Loreal and Puig taking a minority stake in the nascent brand founded in 2015 by Eric Butterbaugh. Revlon acquired Elizabeth Arden.
The Color Green: Pantone may have named 2017 color of the year "Greenery", but there was a noticeable trend in green fragrances…chypres especially.
Best Trends: Contemporary twists on Fougeres and Aquatics, reinventing but managing to stay true to classifications that have not been popular outside of mainstream perfumery for some time; Le Galion Sang Bleu, Amouage Bracken, ÉL by Arquiste and CHANEL Boy are good examples. Less god awful celebrity fragrances…mostly because they can make more money fronting designer fragrances.
Time to move on: Astronomical pricing of mediocre perfumes.
–Michelyn Camen, Editor in Chief

Michelyn and Ermano 2016 Best (and Worst) of Scent
Over the next three days CaFleureBon will present the Best and Worst of 2016, Our Top 25 and Our Editor and Contributors' choices. My partner this year is Ermano Picco a ÇaFleureBon Contributor, a well respected perfume expert and the author of Le Gardenia nell Occhiello
Ermano's Perfume of the Year-TIE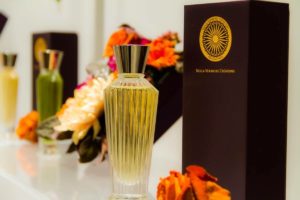 Neela Vermeire Rahele
Ermano: I chose Neela Vermeire Creations Rahele, a beautiful floral chypre. Not only does the talented creative director Neela Vermeire set high standards, but also uncompromisingly pursued her idea of perfumery rooted in Indian culture and supported by French savoir faire thanks to the strong collaboration with Bertrand Duchaufour. Creations like Trayee and Mohur definitely set a reference for woody and rose perfumes that have influenced the niche market. Since it takes time to shape complex beauties like her perfumes, a Neela Vermeire new fragrance is always awaited.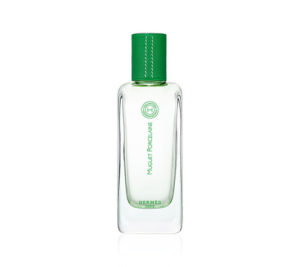 Hermes Muguet Porcelaine
Also, Hermés Muguet Porcelaine. Lily of the Valley is sometimes nowadays labelled as difficult and/ or out of touch. It is technically difficult due to restrictions on synthetics and also in the marketing sense of it being your mother's perfume to younger generation of women. Jean-Claude Ellena took advantage of the Hermessence exclusive aura to overcome any bias that lily of the valley is passé by releasing this contemporary and beautiful rendition of lily of the valley.
Michelyn's Perfume of The Year-TIE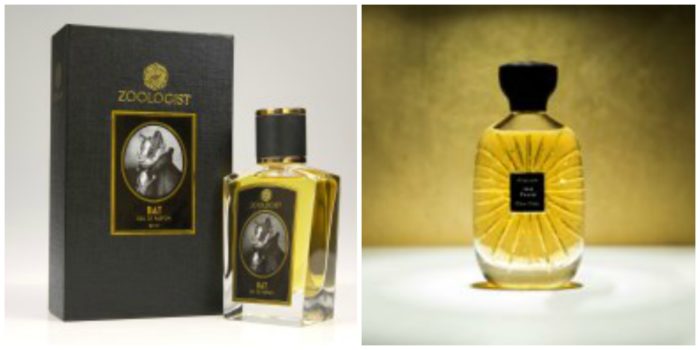 Zoologist Bat and Atelier Des Ors Iris Fauve
This is always a difficult category for me as I seem to waffle between three perfumes every year. I chose Zoologist Bat, although it was technically released late December 2015, I didn't get around to smelling it until January of 2016. Created by Ellen Covey for Victor Wong of Zoologist, it surprised me that is so wearable. Not a fragrance for Vampires or creatures of the night, Bat is warm and musky with the scent of fruit and fur; I have entered the bat cave and have no intention of leaving.
My other pick is the golden glowing perfection that is Iris Fauve from Atelier Des Ors (which technically is being released in January of 2017, but I was fortunate to get my nose on it in March at Esxence). Under the creative direction of Jean Phillipe Clermont, perfumer Marie Salamagne has used the finest orris enveloped it in spices and resins and "Deer's Tongue", aka liatrus, which adds a vanillic sweetness. The bottle with the swirl of gold flakes is the perfect flask for this extraordinary elixir.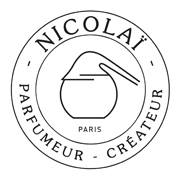 Best Independent House
Ermano: During the last year Parfums de Nicolai clearly focused on the Arabian customers to expand their portfolio and yet found its own way to keep their Oud perfumes deeply rooted in the French tradition that's the core of the brand. The most exquisite outcome of this is a Sublime Oud.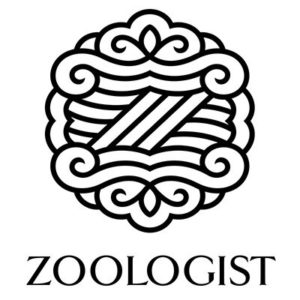 Michelyn: Zoologist Perfumes. Welcome to Victor Wong's Wild Kingdom. I have already extolled the strangely wearable beauty of Bat, but 2016 was a wonderful year for Zoologist; both Macaque (Sarah McCartney of 4160 Tuesdays) and Nightingale created by Japanese perfumer (and perfume writer) Tomoo Inab are addictive. Shelley Waddington's Civet is stunning with its musky coffee scent and vintage style.
Best Masculine Fragrance
Ermano: My pick is Parfums de Nicolaï Oud Sublime. I have many fragrances and people that know me are used to the fact "I smell good" so they seldom comment on that. Nevertheless Oud Sublime gathered attention and compliments shining with its glorious woody aura like no others. Madame definitely released one of her best creations ever.
Michelyn: ÉL from Arquiste. Carlos Huber's and Rodrigo Flores-Roux's masculine, sexy fougère takes its cue from the stories Carlos' parents told him about the glamour of 1970s Acapulco, when disco ruled and men had chest hair. It is the first Arquiste of my generation, not some distant era or historical period. I actually sprayed this on my boyfriend's chest and snuffled him for hours. That is all I am saying. If any man reading this thinks Aventus is a magnet for women, you need to put that tired bottle away and buy this…now.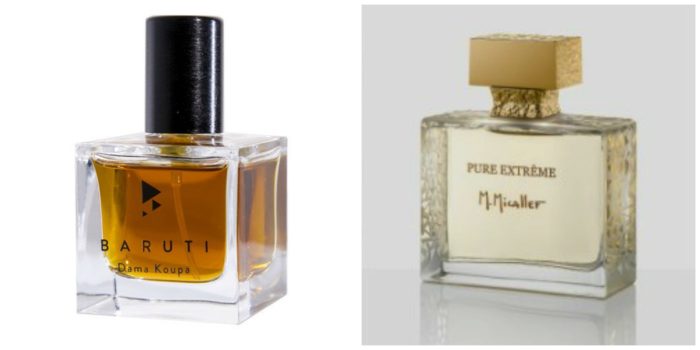 Baruti Dama Koupa and M.Micallef Pure Extreme
Best Feminine
Ermano: Baruti Dama Koupa (meaning queen of hearts in Greek) is a lovely perfume. Think everything could have been a girlish sticky disaster like stimacaron porcelain sweetness, violets, makeup and chocolate turned into a grown up dangerous orris liqueur to be used at your own risk.
Michelyn: M. Micallef Pure Extreme was introduced last year as a limited edition. Pure Extreme has been brought back and added to the line I love so much. Geoffrey Nejman and Jean-Claude Astier have created a sheer yet vibrant and lively floral perfume with a deep, sensuously musky base. Exquisite rose, gardenia, transparent jasmine, amber, precious wood and white musk.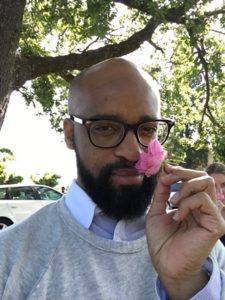 Rodney Hughes
Best Natural Perfumer
Michelyn: Rodney Hughes of Therapeutate Parfums. Nearly seven years ago, CaFleureBon's Natural Perfume Editor Rodney Hughes was torn between writing fragrance reviews and creating fragrances. We are glad he chose the latter. His natural fragrances are works of art; Cardamom & Rose takes my breath away. In 2016 the brand was given a new look, heavy glass bottles and Rodney went to Grasse. This year Rodney introduced Chyrs 14, an intoxicating chrysanthemum and Taosi, a unique spin on classic fougeres with a heart of rose and animalic drydown.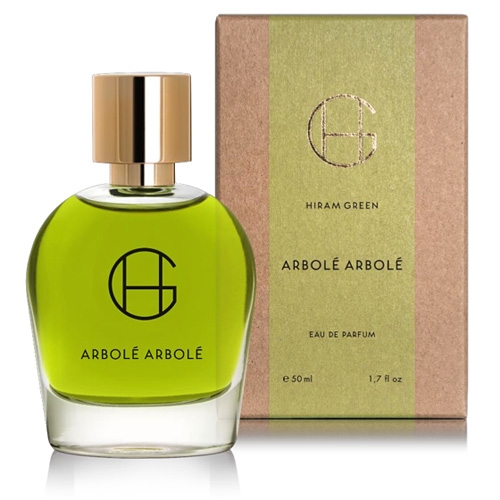 Best Natural Perfume
Michelyn: Arbolé Arbolé by Hiram Green… This was my third in the unbearable choice for what is best fragrance of the year… This scented ode to Lorca's poem of the same name is poetry itself. "Tree Tree Dry and Green" with a sensual tonka note that brought to mind "The girl with the pretty face" who spurned her young suitor. In my opinion on par with Moon Bloom and my personal favorite of his five fragrances.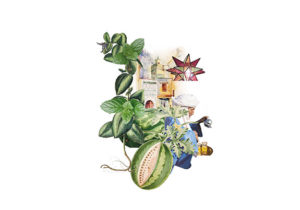 Ermano: 32°N 08°W Terroir de Marrakesh which not only explores the peculiar Moroccan nana mint infused tea, but surprisingly adds a cheerful watermelon accord that's for sure an unexpected feature given by new natural extractions that Delphine Thierry cleverly used to send you straight to the Medina.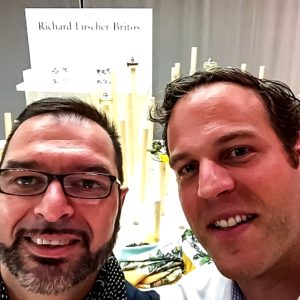 Ermano with Malvin Richard at Pitti Fragranze
Best Natural Perfume House
Ermano and Michelyn: Malvin Richard, Lukas Lüscher and Serena Britos launched Richard Lüscher Britos Natural Terroir Perfumes in 2013. Malvin and Lukas are long-time friends who share a mutual passion for the marketing and minutiae of fragrance. Malvin's father is Jean-Claude Richard a well-known perfumer, so he has been exposed to the world of olfaction from an early age. Serena Britos is an expert in ethnobotany, a science that aims to explore the complex and vital relationships between man, cultures and fauna. Her knowledge and experiences were essential to the idea of creating niche perfumery using only natural raw materials inspired by the concept of terroir. Richard Lüscher Britos have endeavoured to map the key olfactory influences and traits within specially chosen fragrance terroirs across the globe. These include 04°N 74°W : Canton of Valais in Switzerland, 14°S 48°E': Ambanja in north-eastern Madagascar, 44°N 03°E: Causse Méjean in Southern France, 04°N 74°W: the coffee plantations of Columbia and 38°N 16°E Calabria in southern Italy. They added 32°N 08°W Terroir de Marrakesh in 2016 and remains a favorite for both of us.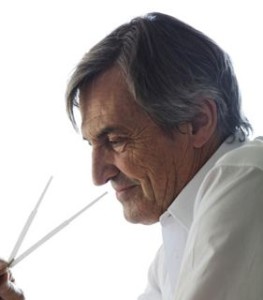 Jean-Claude Ellena
Best Perfumer
Ermano: I chose Jean Claude Ellena. This has been his last year at Hermès and yet before passing the direction to Christine Nagel he found his way to leave us another lesson with Muguet Porcelaine: it is both a tribute to Edmond Roudnitska's masterpiece Diorissimo and a strong move in the current scenario.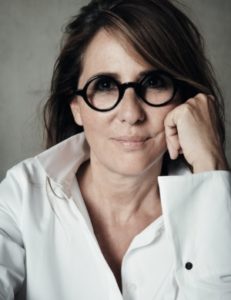 Christine Nagel
Michelyn: Jerome Epinette had a stellar year, but I am going to give it to Christine Nagel, who I believe has proved she is a worthy successor to M. Ellena.
Worst fragrance (or most disappointing …)
Ermano: Byredo Super Cedar. There's not much to say about it. Pointless.
Michelyn: Thank you Niki Minaj. Trini girl is as bad as its bottle
Worst Ad
Ermano: My pick is Poison Girl for taking perfume advertising to the lowest level: not only there's the embarrassing eyelids orgasm, but also it features it from a tasteless, messed up teenager.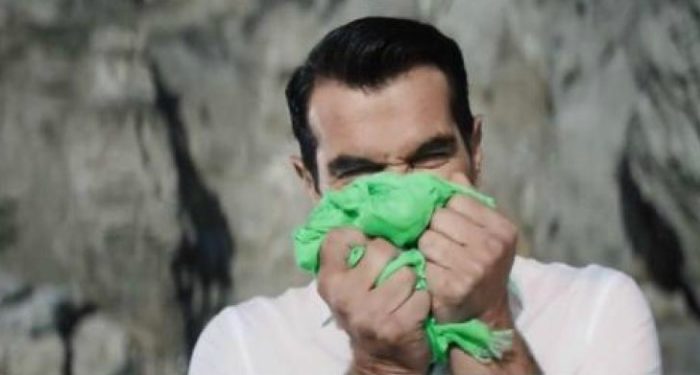 Michelyn: Ty Burrell won an Emmy for his role in Modern Family but this is a no win for his role in the Gain Laundry commercial. In character, he gets all sentimental about a lady who dumped him months ago and then flies into a rage by smelling her scarf that was washed with Gain Laundry detergent before she left him. Galoxide makes the heart grow fonder. Think not.

STARCK Paris and Galop d'Hermes
Best Bottle
Michelyn and Ermano: We have two picks Hermès Galop and Starck fragrances. In a different way they perfectly render the spirit and heritage of each of the brands.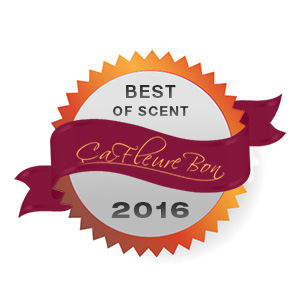 Best Designer Fragrance
Ermano: Simplicity sometimes is the most complicated thing to accomplish. Marching to a different drummer with aromatic hints in a honey loaded cologne, Mathilde Laurent showed with Cartier L'Envol it is still possible to make something classy and interesting even in the mainstream.
Michelyn: Christine Nagel's debut Galop de Hermès with its dreamy soft doblis suede wrapped rose is delicate, haunting and a modern classic.
Best limited edition
Ermano: I loved the Angel Étoile des Rêves parfum de nuit limited edition Thierry Mugler released in October. It is not only an intense version of the mythical Angel (please don't say anymore gourmand is a trend, it's a trend since 1992 so let's face it) but a full night ritual made to shine in the dark with a star-shaped candle and the perfume blue boule that reminded me the '40s glamour of Worth's Dans la nuit.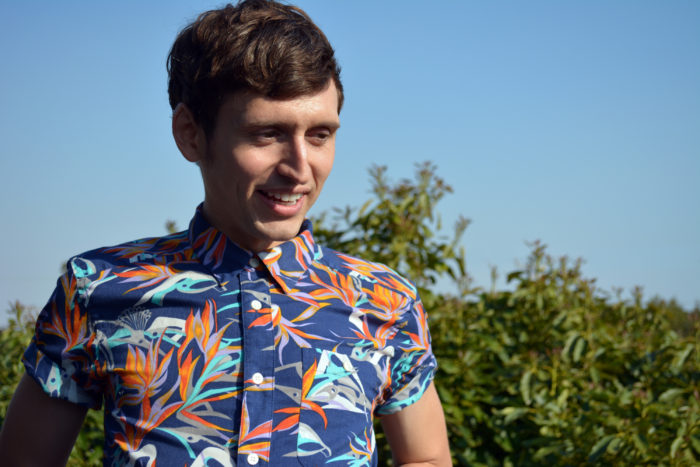 Patrick Kelly of Sigil Scent
Rising star: Natural
Michelyn: Patrick Kelly of Sigil Scents strips the notion of gender bias in his beautifully blended natural fragrances which Maggie Mahboubian and I scouted at the Indie Beauty Expo over the summer. I always think I have a better sixth sense than fifth and Patrick is Generation Next.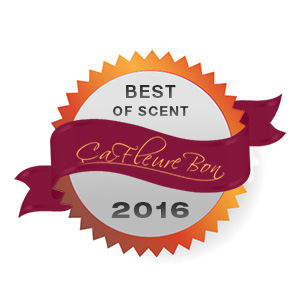 Rising Star
Ermano: Popped out this year to the international audience at Esxence, French perfumer Anatole Lebreton has already put up a whole line of fragrances mixing French boudoir decandence of Eau Scandaleuse (a scandalous tuberose) and lipstick themed Incarnata together with epic potions like Eau de Merzhin (Merlin's water) and the just released hieratic Grimoire. He also recently created for Maison Berry a perfume inspired by the Rouen Cathedral, so it wouldn't surprise me to see him working for other brands in the future.
Michelyn: There is something about Brooklyn Artisans. I have been following Hans Hendley since 2014 and this year his Amora, a delectable orchard of fruit, smoked by tobacco is one of my top 25 perfumes of the year. It is on par with the most luxe of luxury perfumes.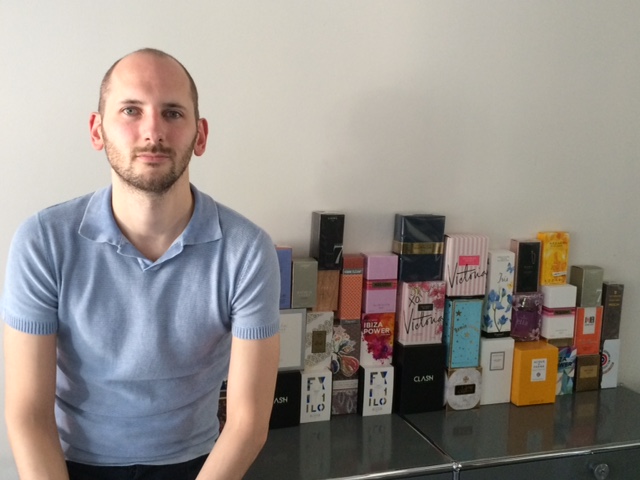 Rising Star -Supernova
Michelyn: Quentin Bisch of Givaudan. In five years, his "wins" will take up three pages. It all started with Le fin du Monde but his impact on the perfume world is just beginning. Angel Muse was my runner up for best flanker taking the 1992 classic gourmand into 2016 with a brilliant vetiver twist. EDLO Attaquez Le Soleil showed one ingredient, cistus, can create a multi-dimensional work of art. 2014 Fleur Narcotique for Ex Nihilio is my perfect white floral.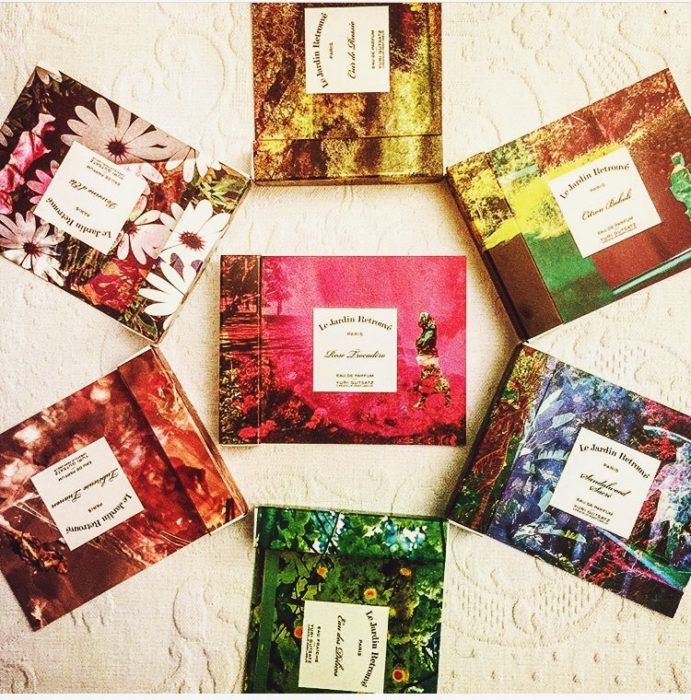 Best discovery
Michelyn and Ermano: Le Jardin Retrouvé was on our radar for quite some time and yet we just were too busy or forgot to follow up on emails. Michel Gutsatz and his wife Clara Feder relaunched a line that brought back the first "niche perfumer" Yuri Gutsatz's creations. And we never dreamt that they would be this good.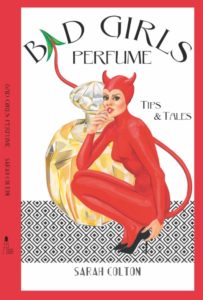 Bad Girls Perfume by Sarah Colton
Best (fragrance) Book
Ermano and Michelyn: Witty, funny, intriguing and full of perfume and non-perfume related references…a great read from tip to tale. Sarah Colton's Bad Girls Perfumes totally deserves this award for spreading the love for perfume to bad(ass) girls and boys.
Michelyn: Honorable mention goes to Lizzy Olstrom's (aka Odette Toilette) Perfume a Century of Scents. Incredible stories of 100 perfumes from a whole century of perfumes seen through an historical and cultural lens.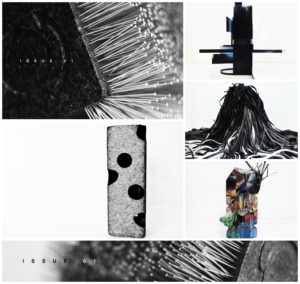 Best Collaboration
Ermano and Michelyn: Issue 01, the artistic project, one of those launched at Pitti Fragranze 2015 and now summed up in a stunning publication. Issue 01 collects a series of collaborations with artists, influencers and simple perfume lovers play with the iconic polystyrene block. Like a scrapbook, inspiring notes face the pureness of art director Francesca Gotti's shots capturing the works of Milena Altini, Aron Demetz, Giulia Marchi, Mustafa Sabbagh and others. If perfume is the 8th art, it's always good to see perfume that speaks to other arts!
Best Ad
Michelyn and Ermano: Kenzo World deserves the award for taking perfume advertising to a next level: energy, surprise, emotion that crosses from advertising into artistic performance. Thank you Spike Jonez.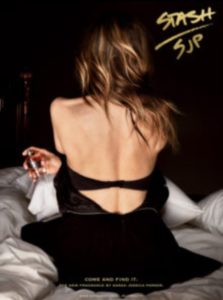 .Best Celebrity Fragrance
Ermano: In the end Sarah Jessica Parker really seems to be the first and foremost demanding celebrity in terms of fragrances, the one really caring for the juice and not only for putting her name and getting the bucks. SJP Stash with its almost pharmaceutical design (especially in oil format) and its spiced ambery woods made sensual by the signature musky trail is hands down the best unisex celebrity scent of 2016.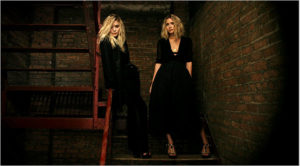 Mary Kate and Ashley Olsen for Elizabeth and James Nirvana
Michelyn: I really liked STASH but am giving the win to Mary-Kate and Ashley Olsen's Elizabeth and James Nirvana Bourbon, a luscious boozy vanilla with some bite. They are building quite a portofolio of fabulous scents that rival many niche perfumes.
Best bang for the buck.
Ermano: Unfortunately this is not yet available worldwide, but L'Occitane recently reissued their 1991 hit Eau de 4 Voleurs which I always liked. It's a terrific woody citrus fragrance taking its curious name from an ancient Provençal legend about a magic perfume stolen by four thieves.
Michelyn: My best celebrity scent Nirvana Bourbon by Elizabeth and James is also available in a rollerball for $25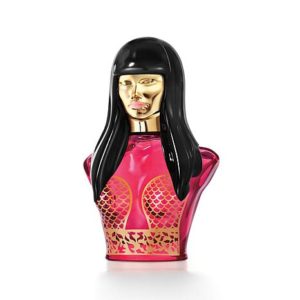 Worst Celebrity Fragrance:
Ermano: Oh dear, we love you so much Nicki as you nailed it again: Nicki Minaj Trini Girl gets you everything you could imagine in a crappy teenager-targeted celebrity frag, from hideously busty Nicki-shaped bottle to a tutti-frutti sticky shampoo juice.
Michelyn: Bingo and gets worst bottle. A two for.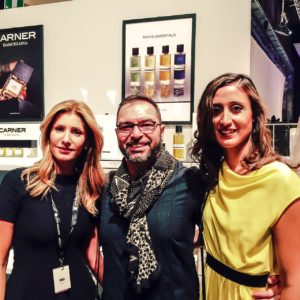 Ermano with Rania and Cecile
Best House Restoration
Ermano and Michelyn: Jacques Fath's Essentials is a terrific restoration of the fashion house loved by the 1940's Divas. Panouge Artistic Director Rania Barakat Naim asked Cecile Zarokian to bring the glorious Green Water back, with great panache, and composes a full line of colognes worthy of the brand. Heritage and preservation meets future vision in the best way.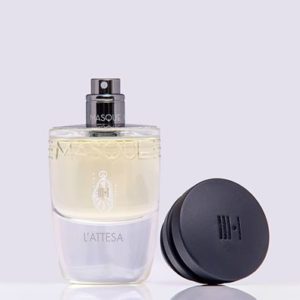 Best perfume you want to drink or eat
Ermano and Michelyn: If gals love champagne, guys like beer. We love both, so Masque L'Attesa by Luca Maffei with its yeasty booze gets our vote as best perfume we want to drink. May we have some Beluga caviar too?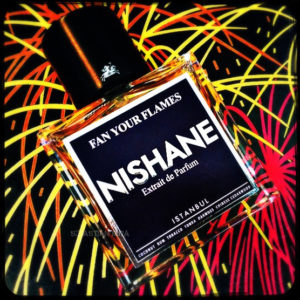 Photo by Sebastian
Michelyn has a tie with Nishane Fan My Flames based on the Rumi poem. This is a tobacco fragrance that veers heavily into gourmand territory with delicious tonka, boozy rum notes and the most realistic coconut I have smelt. I also would like to smoke it.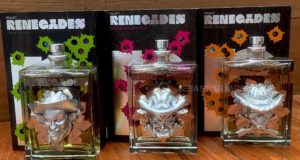 Best Concept
Michelyn: Project Renegades. Take three world class perfumers Bertrand Duchuafour, Geza Schoen and Mark Buxton cast them in a spaghetti western or a sci fi flick like Westworld, take your pick. Geza, Mark and Bertrand had no restrictions on what materials to use, so they chose a high proportion of natural ingredients. They have created a fictional world and their avatars have colt pistols for ears, wear Stetson hats that morph into a peyote cactus. Perfumers as gunslingers; world class perfumers gone rogue… I wish I had been there to hear the wild imaginings and conversations when they had the idea of Project Renegades, with the tripped out packaging, strange cowboy avatars (that double as kitchen magnets) and scents that smell like no other.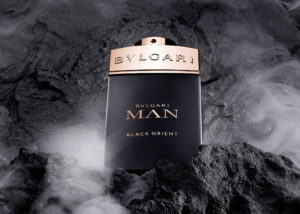 Best flanker
Ermano: My best flanker of 2016 is Bulgari Man Black Orient which is a flanker of 2014's Man in Black, which is a flanker of 2010's Bulgari Man. Smelling it one could think the more the flankers, the better as Black Orient is a woody-leathery oriental where Firmenich Master Perfumer Alberto Morillas enriches the original dry woods with the radiant warmth of an ambery oud accord smoothed by cardamom and white floral touches. This makes it definitely more unisex but also playfully elegant.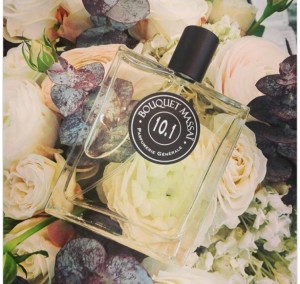 Michelyn: Parfumerie Generale Bouquet Massai is not a flanker, but it is my choice because it changes the notion of what reworking a fragrance can be. Pierre Guillaume adds peony and magnolia to his iconic Aomassai (2006) – a perfume featuring bitterness and smoke combined with the sweetness of hazelnuts and caramel that now is softened by floating florals.
Best Fragrance Name
Ermano: Cadavre Exquis, which is a collaboration between Bruno Fazzolari and Antonio Gardoni
Michelyn: Damn Rebel Bitches for REEK Perfumes of Scotland composed by Sarah McCartney of 4160 Tuesdays. For once I want to be called a bitch.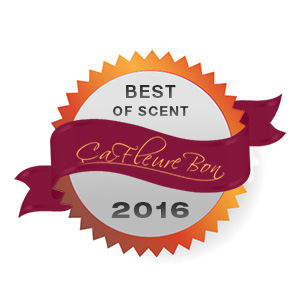 MVP (Most Valuable Perfume Person)
Ermano: My pick is Christine Nagel as in 2016 everybody was looking at her with such high expectations (and some even waiting for a faux-pas) since she took the artistic direction at Hermès. She imposed herself as a little shy hard worker first, releasing the beautiful bittersweet jammy cologne Rhubarbe Ecarlate followed by Galop, that's maybe not groundbreaking but well suited in the line. I can't wait indeed to see what she will eventually compose in the Hermessence line.
Michelyn: This year Damir "DGambas" Gašljević is my MVP. He is a low profile but passionate perfumista from Croatia who is on a mission to share his love for fragrance, perfumers, blogs, bloggers, vloggers and vlogs throughout every social media outlet: facebook, Instagram and twitter. He really cares about perfume not politics or popularity.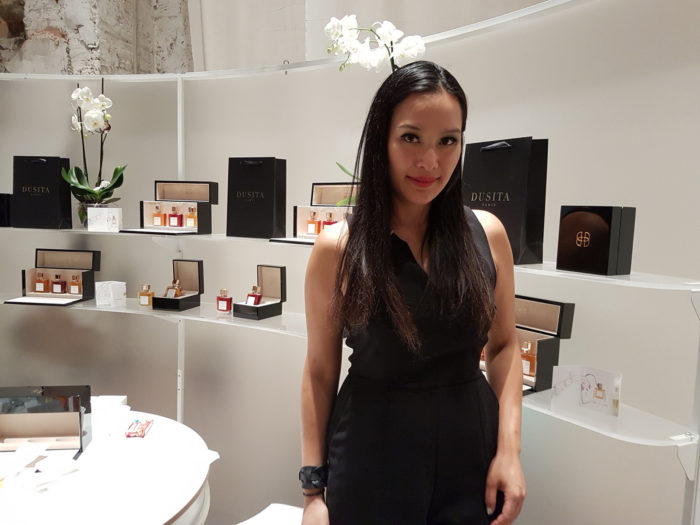 Pissara Umavijani of Parfums Dusita
Best Buzz
Ermano: In order to make a big buzz you can't rely on chance; you have to work for it; marketing, samples, social media. Everyone is talking about Parfums Dusita and brand owner Pissara Umavijani.
Michelyn: Jean Paul Guerlain AND Sylvaine Delacourte return to perfumery; each spearheading their own line.
Emrys and Eugene Au, the wunderkind artisans who won the Art & Olfaction Award earlier this year from Auphorie Parfums in Malaysia, had the whole blogosphere abuzz with excitement.
Worst Buzz
Michelyn: Comparing batch numbers of Creed Aventus. Really can you stop it already.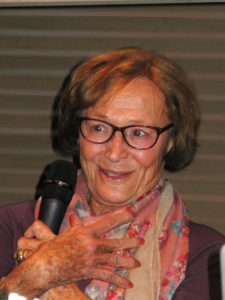 Monique Schlienger
Hall of Fame
Ermano: The great late Monique Schlienger passed recently but left us an immense legacy. She was pupil of Jean Carles and worked hard to make a better scented world spreading the Jean Carles method out of the industry sanctuaries. In fact in 1976 she founded Cinquième Sens that taught perfumery to many successful perfumers like Vero Kern, Miya Shinma and Antonio Alessandria just to name a few.
Michelyn: Jean-Claude Ellena who may be stepping down from Hermès but has left us body of work that spanned three decades. I still think his Rose Poivree for the Different Company should be written up as a modern masterpiece and Ermano, since it is your column, you may consider Sisley Campagne and First to add to our review of Frederic Malle Eau L'Hiver.
Hall of shame (…less than impressed…)
Ermano: Given that I used to be a L'Artisan Parfumeur lover, and I didn't like the dark repackaging, I really had high hopes on the new Natura Fabularis line to be the connection with the great creativity that always flowed in the veins of the brand. L'Artisan perfumes never failed to make the nose travel with kaleidoscopic paths unfolding at each spray. It's not that bad, but Natura Fabularis less than impressed me for the linearity and the predictability of the fragrances. In a nutshell..boring
Michelyn: I thought that Violeceum by Daphne Bugey from the collection with its violet wrapped in leather and carrot with a pinch of saffron reminded me more of the type of fragrance Jean Laporte might have created than any other in recent years. My Hall of Shame is to The French Transportation authorities who are proposing a possible high-speed train line through French jasmine fields in Provence. Take another route and leave our perfume alone.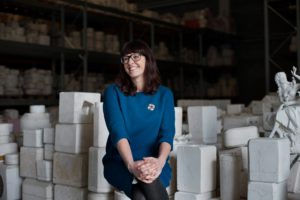 Chiara RonzaniErmano
Best Creative Director
Ermano: My pick is Extrait d'Atelier creative director Chiara Ronzani. If the idea of making a perfume basing on the craftsmanship of an artisan is not new as we all surely remember Nez à Nez Atelier d'Artiste or Penhaligon's Sartorial, Extrait d'Atelier creative director condensed (like an extrait de parfum) this so nicely as a brand concept and developed it with amazing visuals from the booths presentation we saw at Esxence to the sleek presentation giving great coherence and fresh attitude to the concept.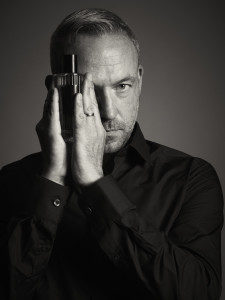 Nicolas Chabot Creative Director for Le Galion and AETHER Parfums
Michelyn: I chose Nicolas Chabot Creative Director of Le Galion and AETHER Parfums. Nicolas Chabot is the man of 2016 for the simple reason that his vision of restoring the vintage scents of Le Galion to its former greatness. respect of perfumer Paul Vacher AND introduced debuted an all synthetic line of excellent fragrances encapsulates major trends of the year.
Best Fragrance You Never Heard Of
Michelyn: While at Tranoi in NYC, Editor Lauryn Beer and I spent some time exploring the Tonatto Profumi line. Ápeiron opens with a lactonic and face powder accord from violets and tonka bean. But a licorice note, herbal and sooty, cuts through Ápeiron and along with ambergris melds with the nursery sweetness of the tonka and gives it husk and depth, transforming Ápeiron into a lovely, elegant perfume that feels dressy, comforting and timeless.
And in case you missed it, Providence Perfume Co. Tangerine Thyme was a limited edition eau de cologne, hand tinctured by natural perfumer Charna Ethier. She composed it with cara cara, a wonderful orange fruit, then complemented the juicy citrus with herbs and marigold. It was released in the Fall, and deserved a wider audience because this is a fragrance that stands up to cold weather.
Ermano: I was highly impressed by Japanese House Di Ser land especially with Hasunoito (lotus flower stem), a stunning pure perfume featuring a floral heart over an utterly chic savory chypre base given by a special salty agarwood quality, as explained me in-house perfumer Yasuyuki Shinohara.
For our Best of 2016 Draw open to all ÇaFleureBon registered readers be sure to register or your comment won't count.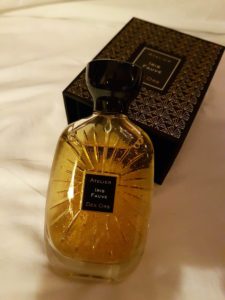 Photo by Ermano
WorldWide: Courtesy of Atelier Des Ors the soon to be released Iris Fauve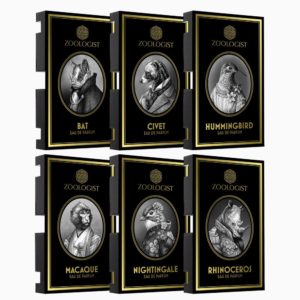 Worldwide: Thanks to Victor Wong of Zoologist a 2017 six scent sampler including Civet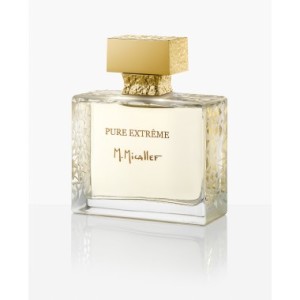 Worldwide: M.Micallef Pure Extreme

Worldwide: A sampler of all Lüscher Britos fragrances ALL NATURAL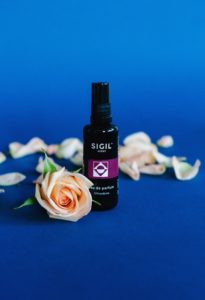 USA Residents Only 50 ml Sigil Scent Bloom ALL NATURAL
To be eligible, please leave a comment with what you thought of our choices for Best of Scent this year. Remember we have two more days, but weigh in on some of your favorites and least favorites from our list. You must include an all natural as one of your choices and where you live. You can list as many as you like of the 4 that you qualify for. Draw closes January 1, 2017
We announce the winners on our site and on our Facebook page, so Like Cafleurebon and use our RSS option…or your dream prize will be just spilled perfume