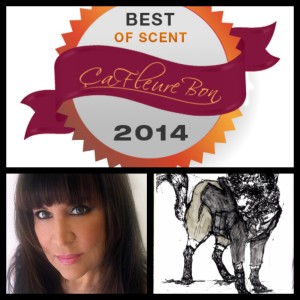 ÇaFleureBon Best of Scent 2014 Awards: Editor in Chief Michelyn Camen and Sr Editor The Silver Fox
For as long as ÇaFleureBon has been giving end of year Best and Worst awards (2010), (2011), (2012), (2013), there is always the question, was this a good year for perfume? And it always is, because every year there are remarkable people, scents and events that shine. It was an amazing year for designer fragrances. Balenciaga, Burberry, Cartier, Martin Margiela, Comme des Garcons, Bottega Veneta and the return of Helmut Lang to name a few. There seemed to be less celebuscents. Blogger and FaceBook Group collaborations produced some of the year's most delightful indie perfumes. There were fewer collections launched from niche houses. Last year, I said the "British were coming", and in 2014 they are here including 4160 Tuesdays, Papillon Perfumery, Shay and Blue (who all won awards this year). Small perfumeries began to crop up offering hard to find and artisan perfumes; Twisted Lily in Brooklyn, Indigo Perfumery in Cleveland and Tiger Lily in San Francisco are all owned by perfumistas whose love for their clients and the art of natural and artistic perfumery is truly changing the olfactive retail landscape, as non fragrance addicted folks are learning there is more than the latest Hugo Boss or Hello Kitty flanker to choose. Each of these shoppes win a Best of 2014 award.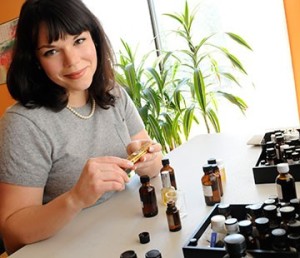 Charna Ethier Of Providence Perfume Co
This year Charna Ethier of Providence Perfume opened her own retail shoppe and gets a special award as "The Hardest Working Perfume Person of The Year," as she balances her natural perfumery (this year Samarinda, Bay Rum, six perfume oils as well as natural beauty products), her family, teaching classes, managing both a brick and mortar and e commerce business on her own, without corporate backing.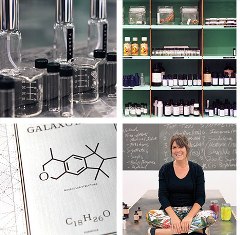 Best of 2014: Institute of Art and Olfaction
The Institute of Art and Olfaction founded by Saskia Wilson Bown is an incubator for emerging independent and artisan artists, as well as a learning center, the first of its kind on the West Coast. Submissions for the Second Annual Awards this year are up 35 percent. (They deserve and win a Best of Scent award for that!).
What ticked me off this year was the proliferation of ridiculous stratospheric prices for mediocre scents ($500 is the "new normal"), the continuation of many Houses choosing selective launching in other countries, oblivious to social media and the insane number of exclusives that retailers are demanding. I was sad to see an end of an era, Joe Garces of Robert Piguet has moved on. There are other changes in the wind, and I hope they are gentle breezes that encourage young perfumers and not violent storms that make it impossible to be independent. Finally, the devastating heartbreak we feel that former Managing Editor Tama Blough has terminal cancer and our gratitude to the perfume community for rallying around her with their love, donations and purchases of San Francisco Rose created for her by natural perfumer Tanja Boching. Enough editorializing,The Silver Fox and I have some awards to share: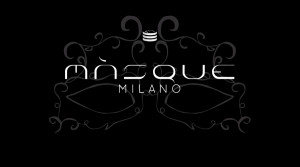 Best Niche House Masque Milano
Michelyn Camen and The Silver Fox: Best Niche House – We choose Masque Milano; the ambition, eccentricity and sensual consistency of this elegant Italian house under the talented creative directorship of Riccardo Tedeschi and Alessandro Brun really seduced us this year. We have been wearing their operatic works since Delphine Thierry's dirtysexy 'Montecristo' (2013), plush and smoky with hyraceum and tobacco. This year saw two launches, Céclie Zarokian's forever dance of 'Tango' and 'Russian Tea' by Julien Rasquinet, a mix of fumy tea, raspberry and mint. We will wear their creations with desire and anticipation for what is to come (we love that they credit each perfumer on the bottle).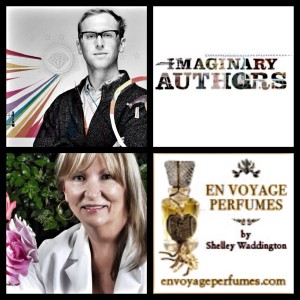 Best Indie House of 2014: Imaginary Authors and En Voyage Perfumes
TSF: Imaginary Authors; I just adore Josh Meyer, his imagined fictions and associated scents fill me with joy and adore my skin. Two wonderfully different fragrances this year, 'Yesterday Haze' and the fumy, grimy 'A City on Fire'. His work is an acquired taste, but I am a voracious consumer of his imagined olfactive tomes. They delight me and Josh is one of the loveliest, most ego-free people in perfumery.
MC: En Voyage Perfumes; Shelley Waddington. Off the success of last year's Zelda which I had the honor of working on, Shelley who has been a perfumer for over 20 years has hit her stride. 2014 was the year she released Fiore di Bellagio with its nouveau vintage beauty redolent of spices and carnations, Souvenir de Chocolat, a gourmand trio of swirling cacao that is surely among her best work to date, a triad of aphrodisac delights and most recently The Smell of a New York Man a collaboration with Carlos Powell of The PLP facebook group, which is a sophistciated and sexy incense scent.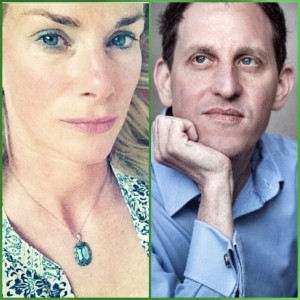 Best natural perfumer Tanja Boching and Hiram Green
MC: Tanja Bochnig, the Berlin based Natural Perfumer of April Aromatics had a year to remember. She was a winner of the Art and Olfaction 2013 award for Calling All Angels in the artisan category; the only natural perfumer to do so. Her line is now carried at luckyscent.com, which is not known for a wide selection natural fragrances. In 2014, Tanja introduced Ray of Light and Erdenstern, two fragrances that were melodically composed. Her selflessness and dedication in creating a limited edition San Francisco Rose dedicated to raising funds for Tama Blough was a beacon during a dark time for so many of us.To the best of my knowledge over $6000 USD was raised and every bottle sold out.
TSF: Hiram Green. Despite only having two scents under his belt – the swooning 'Moon Bloom' and recent chypré homage 'Shangri La', Hiram's extensive and imaginatively precise background in perfumery makes him a fascinating natural perfumer to watch.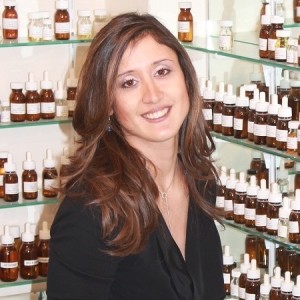 Best Perfumer of 2014 Cécile Zarokian
MC: This is always a difficult category for me. At first, I was going to award Christine Nagel. I am going with my gut. At age 30, Cécile Zarokian has taken the world of niche fragrance by storm bringing modernity and balancing the edgy with what is wearable. This year she has gone from a rising star to a perfumer in demand. Sulékó Baba Yaga David Jourquin Cuir De REve, Cuir D'Altesse, Masque Milano Tango, Juls et Mad Aqua Sextius, Laboratorio Olfactivvo Patchouliful, Only for Him for Hayari, Jaques Zolty Van-ll, and one of the best Xerjoff fragrances in a over a year Red Soba.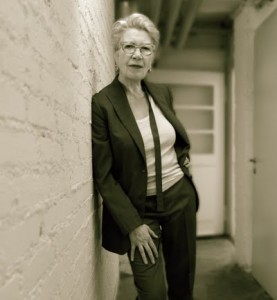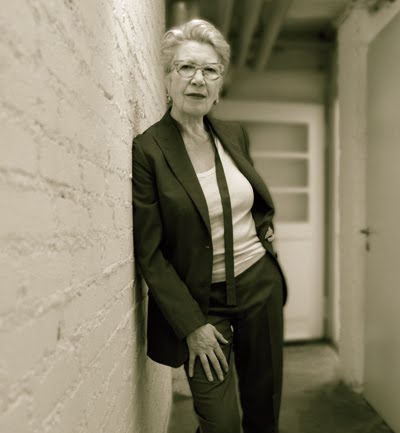 Best Perfumer of 2014 Swiss Perfumer Vero Kern
TSF: Vero Kern; her hedonistic euro stance and reverence for classic perfumery cut with a crazy love of art, sensuality, sex and rebellion has produced an oeuvre of dangerously arresting beauty and one outstanding icon – Onda. She has been creating consistently sensual and challenging perfumes that make animals, emperors and whores of us all. The launch of Rozy EDP & Rozy Voile d'Extrait in 2014 proved her unsettling skill with floral notes, creating a rose like none other, collaboration with Richard Lüscher Britos , 14°S 48°E' produced an exquisitely offbeat and subtle terroir portrait of ylang ylang and next year will see the release of the Extrait version of Rozy.

Best Natural Perfume House Richard Lüscher Britos
MC: Malvin Richard, Lukas Lüscher and Serena Britos' concept of terroir, a term associated with wine, when researching and composing perfumery is brilliant. 44°N 03°E Mystic Violet Hills by Andy Tauer is one of my favorite of his perfumes to date, using the most beautiful lavender I have ever smelled, (high praise as Andy Tauer knows his way around lavender), 04°N 74°W : Canton of Valais in Switzerland by Jean Claude Gigadot brings to life the unmistakeable scent of pine forests, grounded in oakmoss. 14°S 48°E': Ambanja in Madagascar a sensuous fleshy ylang ylang perfume by Vero Kern is an example of a master perfumer at work with the finest natural essences. I loved traveling to 04°N 74°W: the coffee plantations of Columbia and 38°N 16°E Calabria in southern Italy. I can't wait to smell where I will go next.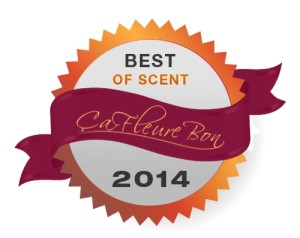 Best fragrance of the year 2014 Arqusite The Architecht's Club and HYLNDS/D.S. & Durga Foxglove
MC: The Architects Club from Arquiste. Creative Director Carlos Huber and Yann Vasnier deco diamond, all polished wood, dry martinis and one of the best vanilla notes I have smelled this year. I am transported to a time when elegance and perfume were not non sequitirs.
TSF: 'Foxglove' by HYLNDS/D.S & Durga, David Seth Moltz's coming of age as a perfumer; always a fascinating nose, this extraordinary essay of peach-skin, wild carrot, suede and iris seemed to change the very nature of the air around me. Sublime, raw, isolated and yet unbearably beautiful. A ghost of Mitsouko perhaps but conceived with intelligence, grace and wild shifting charm. I feel precious each time I wear it and that matters.
Worst fragrance (or most disappointing ..) MC and TSF: 'L'Homme Ideal' by Guerlain, depressingly mediocre scent from such an esteemed maison du luxe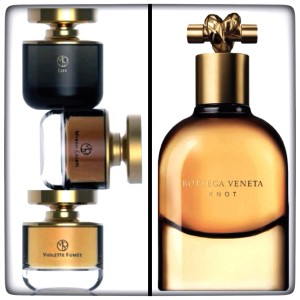 Best Bottle: Knot by Bottega Veneta (L) and Maison Mona Di Orio flacons from Atelier Dinand
TSF: The 30ml size of 'Knot' by Bottega Veneta is one of the loveliest bottles in my collection. The heavyweight knot cap is an homage to the iconic bag and purse closure. The finish, lustre and sensation in the hand is pure golden joy.
MC: Maison Mona Di Orio Signature, Les Nombres D'Or and Monogram flacons, stunningly beautiful designs by Atelier Dinand sensual oval works of gilded art that complement the olfactory vision of Mona Di Orio.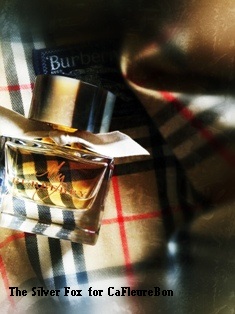 Best designer fragrance 2014 My Burberry by Francis Kurkdjian
TSF: 'My Burberry', a shocking launch in many ways, vastly superior to anything else Burberry have ever made, exquisitely bottled and a gorgeous sexy Testino campaign with Cara and Kate flashing flesh under classic trenches. Signed off by Francis Kurkdjian, proving once again, he does his best work for others…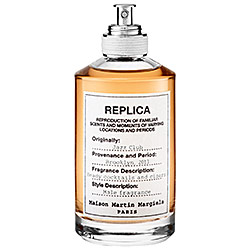 MC: Martin Margiela Replica Jazz Club: I was really impressed by so many designer fragrances this year and thought for sure I was going to give the award to B Balenciaga, Cartier La Panthere or Knot, when I stumbled on Replica Jazz Club at Sephora. Jazz Club is sold to men, (because the SAs there do not know any better), but fans of boozy, fumy scents will need to search this out. I am somehow reminded of a certain French high end luxury scent that is twice the price; it must be the styrax. A new scent standard singing in sweet vanilla riffs.
Best limited edition slumberhouse zahd and Puzzle 2 M. Micallef
TSF: Josh Lobb'of slumberhouse's photorealistic 'Zahd' an enormous winey collision of tart cranberries and musks. So damn weird, I almost hated it, was it perfume? Or just olfactory grandstanding? Whatever. The more I wore it, the more obsessed I became by the blood red bitterness and shock of sudden fruity rains evoked by Josh's alchemical skills.
MC: Parfums M. Micallef is one fo my favorite Houses because whatever fragrance they seem to bottle just suits me like a second skin. Puzzle 2 enthralled me. Composed as part of the 2014 Art Collection, by Geoffrey Nejman and Jean Claude Astier, some bloggers who have never smelled it might scoff and call it a fruit-chouli. HA, I say!!! A gorgeous scent that begins with berries picked fresh from the bramble, not overly sweet as herbaceous notes of geranium and a burst of citrus keeps things light before getting seductively darker. It is just all out sexy and I know it. So does everyone around me.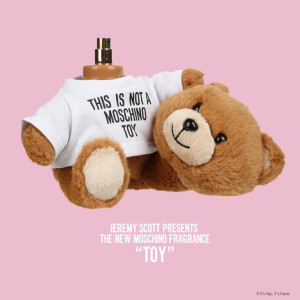 Worst bottle 2014 (beat out Nikki Minaj) Moschino Toy Help We are being sprayed by a headless monster teddy bear
MC and TSF: Moschino Toy. Jeremy Scott, we hated the teddy bear thing… Like a drug-stuffed customs confiscation. Michelyn thought it was creepy and had nightmares of being chased by a headless stuffed animal, spraying her with this perfume for days. It also reminded her of a toy you would give Elsa from American Horror Story:Freak Show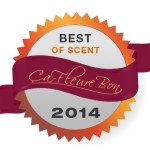 Best bang for the buck Shay and Blue perfumes and Avon Flor Alegria by Rodrigo Flores Roux
TSF: New British niche house Shay & Blue, founded by ex Chanel and Jo Malone exec Dom de Vetta (with perfumer Julie Massé) offers amazing value perfumes of oud, salted caramel, moody leather, burnt orange leather and mouthwatering almond and cucumber. The store in Marylebone, London is a beautifully appointed Vermeeresque destination of blue-toned expertise and olfactory delights.
MC: Avon Flor Alegria by Rodrigo Flores Roux– One of my favorite perfumers proves you can create a nice fruity floral fragrance with the right balance of citruses and passion fruit. I love well made Fruity florals, I do and that may not be PC in this age of edgy, dark and brooding. Flor Alegria is a steal, on sale for 1.7 oz at $15.00
Rising Stars: Antonio Gardoni and Liz Moores
Rising star: TSF Tie between Antonio Gardoni of Bogue and Liz Moores of Papillon Perfumery, polar opposites in style, yet both preoccupied with the intense effects of olfaction on the senses. Antonio's 'Maai' and Liz's 'Tobacco Rose' set new standards for studied personal beauty and sexy claustrodarkness.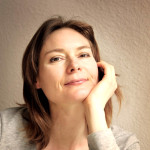 Amber Jobin
MC: I was going to give Bogue Maii best scent you never heard of, but we didn't have that category this year. My choice is Amber Jobin of Aether Arts, the student of Dawn Spencer Hurwitz whose sense of classic perfumery is imbued with audacious risk taking and makes her the one to watch.She is another IAO winner. Incense Indica was inspired by Burning Man 2014 and while wearing it I felt like a harem woman smoking a hookah while waiting for my sultan to have his way with me
Best discovery Gabriella Chieffo and Zoologists Perfumes
TSF: Gabriella Chieffo… ahhh the wonder of 'Ragù', Gabriella's ode to the olfactory triggers of food and home. The kitchen as soul. This debut quartet of 'Ragù', 'Lye', 'Hystera' and 'Camaheu' were so unexpected; beautifully white, emotionally imbued with Gabriella's poetic soul and perfumed oddness. I loved them and added Ragù to my collection.
MC: My favorite category always. Canadian Victor Wong, a perfumista, along with perfumers Paul Kiler and Chris Bartlett have welcomed me to their wild kingdom. Perhaps along with Beaver, Panda and Rhinocerus they will create The Silver Fox for you dear Alex.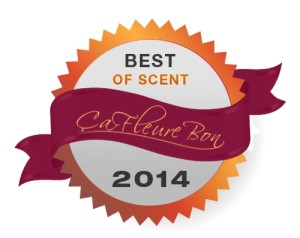 Best Fragrance Book 20014
TSF: 'Past Scents: Historical Perspectives on Smell' by Jonathon Reinarz. (Published by University of Illinois Press), erudite and beautifully readable volume by medical historian Reinarz on a fascinating and sometimes unsettling range of topics on olfaction and gender, race, class, cityscapes and religion.
MC: Fragrant:The Secret Life of Scent by Mandy Aftel. No one writes about perfume like Mandy Aftel and this is her opus. A feast for the senses, a book for the ages.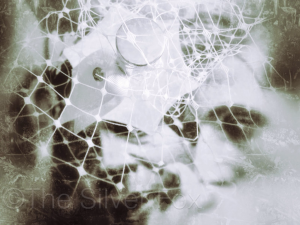 Best Artistic Collaboration Comme des Garçons X Stephen Jones 'Wisteria Hysteria' and Aperture Ulrich lang New York and Olivia Bee
TSF: 2nd collaboration by Jones and CdG, this is an extraordinary alien blast of white chilled fetish floral veil. Loved it.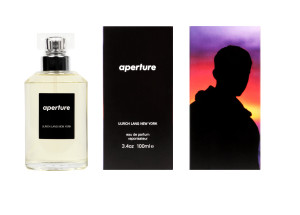 Best Artistic Collaboration Aperture
MC: Aperture by Ulrich Lang and teen photogrpaher Olivia Bee- Ulrich Lang New York is often overlooked. Aperture is Uli's fifth and best fragrance, created by a well known perfumer that I cannot name as I am sworn to secrecy. A pensive moody woody fragrance, with a stunning vetiver note that is a snapshot of just how great Ulrich is as a Creative Director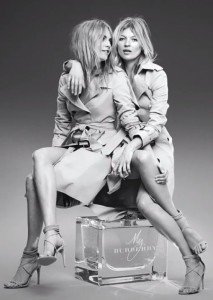 My Burberry and CHANEL no 5 Best Ad campaign2014
Best Ad Campaign: TSF Had to be the marriage of gabardine-dressed British flesh by Mario Testino, Kate Moss & Cara Delevigne and the sheer joyfulness of 'My Burberry'.
Best ad campaign CHANEL The One That I Want Photo Montage Scissorfingers.com
MC: CHANEL no 5 "the one that I want" starring Giselle Bundchen. Chanel continues to create memorable ad campaigns that are like going to the movies Here Gisele Bundchen, a modern mom is torn between romance and the demands of everyday life, including making time for surfing. Lensed by Baz Luhrmann, with the haunting cover song by Lo Fang as the scent trak. (Ok, let me just say it outright. I was watching Michiel Huisman, Daario Naharis on Game of Thrones for most of it).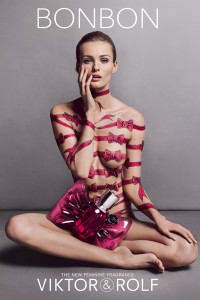 Worst Ad 20014 Inez & Vinoodh ad campaign for Viktor & Rolf's Bon Bon
TSF and MC: The Inez & Vinoodh ad campaign for Viktor & Rolf's garish sugar-rush 'Bonbon' was really nasty and coming from such consummate stylists, a tacky catastrophe. Poor Edita Vilkeviciute looked like a candy-striped bondage queen rolled in pink moths.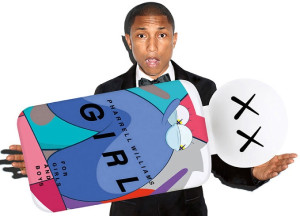 Best Celebrity Fragrance: Comme des Garçons X Pharrell Williams – 'Girl'
MC and TSF: Comme des Garçons X Pharrell Williams – 'Girl'. A rare, successful marriage of cutting edge design scent and celebrity, in this case, the talented Mr Williams. Fabulous bottle by the artist KAWS which alone is worth buying this white peppery, musky scent pulled off with panache and cheeky style.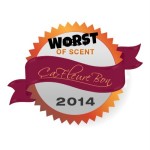 Worst Celebrity Fragrance Eau de Gaga and two by our gal Nikki Minaj
TSF: 'Eau de Gaga'… words fail. Actually worse than her heinous debut. Who'd have thought that possible?
MC: I actually think it was better than the originaland would have been my runner up for Best celebrity fragrance, so I disagree. Hello Nikki Minaj. I am loving your more natural style and when no one is home I dance to Anaconda. Your crazy robo clown bottles with the ever-changing wigs make me giggle. Exotic Minajesty and Onika are gonna be "pushing daffodils"at the discounters in seconds.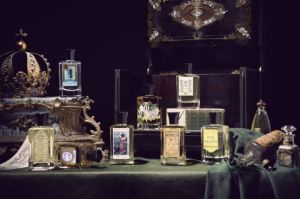 Oriza L. Legrand Best House Restoration
MC and TSF: Best House Restoration Oriza L. Legrand, the dedicated work of Hugo Lambert & Franck Belaiche, the immaculate heartfelt rebuilding of a divine house. The attention to detail and careful application of time, style, research and respect is olfactory reverence at it finest.
Best perfumes you want to drink
TSF: 'Russian Tea' by Masque Milano, a sublime scent that I find highly addictive, inspired by a Russian ritual of strong hot tea poured over mint leaves and sweetened with raspberry jam.
MC: I have a tie. Eau de Hongrie by Viktoria Minya and Pierre Guillaume's Liqueur Charnelle. I also want to bathe in them.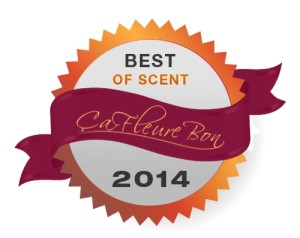 Best flanker TSF: 'Thierry Mugler Angel Eau Sucrée', signed off by Dorothée Piot a frozen, shattered portrait of the original mega-gourmand has a fabulous ice-cold dessert facet running through its room-clearing life. Frosted red berries, rolled in sugar, tossed on creamy meringue and then hit with a hammer. The exploding pieces rain down into a caramelised addictive base. It's hard to explain one's love of Mugler fragrances; so many people hate them. All I can say is that my skin smells like the bottle looks, glazed, sparkling, starfuckintastic.
MC: Is it possible for a flanker to be more beautiful than the original? Yes if it Mohur Extrait by IAO award winning Neela Vermeire and Bertrand Duchaufour. A rapturous rose with no thorns.Transcendent , it is fit for the empress that inspired it. I do believe it is a numbered limited edition, so buy it blind.
Best Fragrance Name- TSF: A simple but evocative title – 'Myrrh Casati', summed up Maison Mona di Orio's triumphant return to the niche arena with a haunting and tenebrous aroma inspired by one of history's most fascinating femme fatales and muses, Luisa, Marchesa di Casati.
MC: I love the creativity and humor of Sara McCartney and 4160 Tuesdays is the best brand name I have heard for a long time. For a perfume though, The Sexiest Scent on the Planet.Ever. IMHO gets my vote this year. I love the reactions of strangers when they ask me what I am wearing. They keep asking what it is over and over, like the scene from Laurel and Hardy's "who's on first. The bonus is that is a damn fine fragrance.
Perfumer Christine Nagel
MVP: (most valuable Perfume Person)
TS: Christine Nagel, creatrix of the original 'Miss Dior Cherie' (2005), After some beautiful and often under rated olfaction at Jo Malone ('Rosewater & Vanilla', 'Wood Sage & Sea Salt') she has moved to Hermès to work alongside Jean-Claude Ellena. The world awaits.
Michael Edwards and Patricia de Nicolai of Parfums de Nicolai
MC: There is a tie for me. Michael Edwards for his 30th year as the leader and only reliable source of information in the fragrance industry. Madame Patricia de Nicolai is MVP for creating olfactive art for 25 years. She is a role model to women and independent perfumers everywhere. And she holds the keys to the Osmotheque. Our treasures.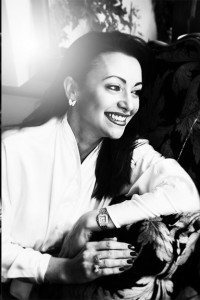 Liz Moores Papillon Perfumery
TSF: Best Buzz Liz Moores… Queen of Papillon Perfumery, building sexy joyful noise on her gorgeous fragrances, created in the New Forest by a woman of immense charm and generosity. Surrounded by beautiful kids, horses, cats, snakes (yes indeed..!) Liz Moores launched 'Anubis', 'Angelique' and one of my all-time favourite rose scents 'Tobacco Rose'. The quality and finish of this best-selling trio belie their small-scale operational origins and Liz's hands on approach. But my oh my what glorious scent making. Scented cacophony of the highest order. Darling Liz, Bravo.
MC: Two words ESTEE LAUDER
Worst Buzz TSF: Had to be 'L'Homme Ideal', the new dull dull dull over-hyped men's launch from Guerlain. Even before official launch, word was not good and the generic juice, terrible ad campaign with plastic Jon Kortajarena did not help. It has sold ok because some guys don't know any better.
MC: the same two words …Lauder's aquisitions, especially Le Labo and Frederic Malle (now GlamGlow too) have many beauty and fragrance lovers divided. I am not, I think it is a good move and the Creative Directors of Le Labo and Editions Frederic Malle all started in corporate environments and know how to navigate the often shark infested waters. They are also very protective of their brands.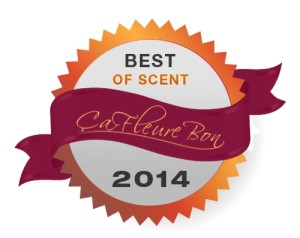 Hall of fame
TSF: Vero Kern; for services to scented sensuality and reminding us what skin is for, to wear molecules, oils, chemicals to attract, shock and awe. She is past, present and future in one magnificent driven aromatic force.
MC: Jean-Claude Ellena From his First (Van Cleef & Arpels First) to this year's Hermès Hermessence Cuir D'Ange, the self proclaimed writer of smells has impacted 21 st century like no other. Try to imagine the world of Fragrance without him.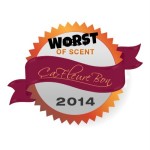 Hall of shame (…less than impressed…) TSF: The second salvo of 'Explosions d'Emotions' from L'Artisan Parfumeur was very poor: garish fairground packaging, lacklustre scents (any evaluation at all..?) and zero longevity. Lazy perfumery from an imploding house.
MC: Guerlain .. 17? 19? fragrances, so many I lost count and only one did I think was worthy of the House (Terracotta La Parfum) How many La Petite Robe Noires can a girl own.(especially since the original in 2009 is far superior). Thierry..wasser-up?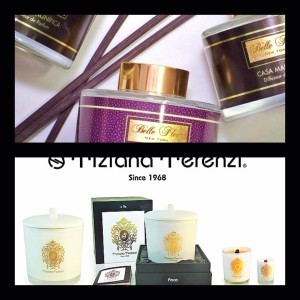 Best Home Fragrances: Meredith and Tony Perez, along with Jerome Epinette of Belle Fleur launched an exquisite line of perfume diffusers that are far superior to anything that I have experienced. Paolo and Tiziana Terenzi are third generation chandlers whose brand Tiziana Terenzi is quickly becoming a ÇaFleureBon favorite. The art of scent in oil and wax.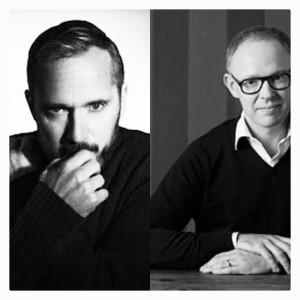 Jeroen Oude Sogtoen and Dom DeVetta –Creative Directors of the Year
TSF: Dom de Vetta of Shay & Blue, for utilising his incredible olfactory knowledge and accumulated luxury business acumen to create one of the most imaginative and accessible new fragrance houses in recent years. Shay & Blue oozes charisma and style, producing witty, unique scents that riff on universal scented themes yet remain somehow leftfield and intensely covetable.
MC: On the 10 Anniversary of Mona Di Orio's first perfume, Jeroen has established a Maison. Her legacy will live on, her beautiful perfumes from the past re-created, and her signature chiaroscuro scents will continue to enrich the lives of fragrance lovers worldwide. It was with his eye to detail, his dedication to the DNA of the brand and his remarkable nose that Melanie Leroux created one of the best scents this year Myhrr Casati.
–Michelyn Camen, Editor in Chief and The Silver Fox, Senior Editor
That is a wrap for our best and worst of 2014. We have more to come from the team and their thoughts on best of 2014 in upcoming posts.
Thanks to Jeroen Oude Sogoten, Creative Director of Maison Mona di Orio and Creative Directors Riccardo Tedeschi and Alessandro Brun of Masque Milano we have a worldwide draw for two readers: 75 ml Myrrrh Casati, 100 ml of Masque Milano Tango or Russian Tea. To be eligible, let us know what you thought of our choices, where you live and please leave a comment with which fragrances you would love to win. Draw closes December 30, 2014.
We announce the winners only on site and on our Facebook page, so Like Cafleurebon and use our RSS option…or your dream prize will be just spilled perfume