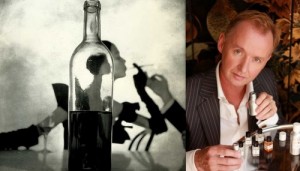 Back in the late 80's I entered my favorite New York City wine shop and was handed a glass of red wine. I wasn't told what it was and I was impressed by how good it was. It turned out to be a complete surprise when I was told it was an Australian wine; Rosemount Estate Shiraz. This would lead to many years of discovering other great Australian wines. After having the opportunity to try the fragrances of Tommi Sooni also from Australia I had similar feelings. Senior Editor Tama Blough reviewed the first four Tommi Sooni fragrances and I am particularly fond of Tarantella although like Tama I think all of them are interesting. I wanted to talk to the creative director of Tommi Sooni, Steven Broadhurst, to find out what it's like to create perfume Down Under.
Mark Behnke: How did you and perfumer Brett Schlitter come to create fragrances for Tommi Sooni and who gets the last word the creative director or perfumer?
Steven Broadhurst: Firstly thank you Mark for including me in your 'Behind the Bottle' interviews. To answer your question, I created Tommi Sooni in 2004 due to my frustration of Australia not having a perfume brand we could be proud of. I was in Paris (not the first time) and it hit me like a perfume bottle straight to the head. The bug had bitten. I made it my goal to create a perfume brand that was at least equal to what was being produced outside Australia. This was not an easy task as little was set up in this country to support a luxury perfume label. My first task was to find a perfumer, but where to go? I had no idea so I went through the yellow pages (true) and found a list of fragrance and flavour producers. I made a call to the first name listed and the receptionist answered. I told her I wanted to create a fine fragrance and she said she couldn't help me but she knew of someone who might be able to. She referred me to Australian Aromatics and the director answered my call. I was in.
I've often thought that receptionist changed my life as it would have been near impossible to know who to go to had she not referred me on.
Brett is the head perfumer with Australian Aromatics and I present my perfume briefs to him and his team. A perfume brief on average takes a year to complete. Trials are then sent to me and we whittle down the numbers until we come to one perfume that is then worked on. I send notes to Brett, he makes suggestions, we go back and forth. There are long periods when I hear nothing from his side and then my parcel arrives. I cannot tell you how excited I get just before trying a new perfume. On average it takes two years of reworking until we have our next release perfected. I have the final say but Brett has a way of getting what he wants too. It's all part of the process.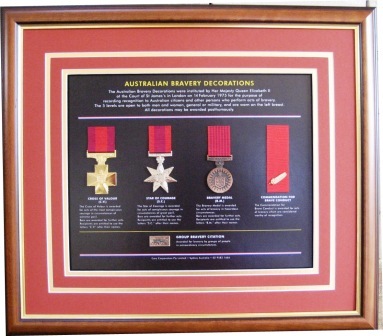 MB: As a non-European, non-US perfumer what would you say is particularly Australian about a Tommi Sooni fragrance?
SB: Bravery. We are pioneers and taking risks is part of who we are. Australians are also very adaptable and open to new ideas. We aren't weighed down by a heavy past. The old rules in France don't apply to us. We can do as we like but at the same time we are part of the global economy and fashion and ingredient restrictions affect us as much as it does perfumers in the US or Europe.
I greatly admire the perfumes of Dior from the 60's and 70's and Brett and I often discuss the personality and character of these works of art. 'Jinx' is my fantasy child of Dior from this period. We don't want to imitate others but we are certainly inspired. As they say, to go forward you must also look back.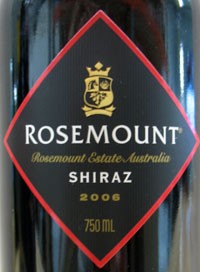 MB: When the rest of the world discovered Australian wines in the late 80's and the music scene heralded by bands like Men At Work and INXS in the same time frame it exposed a thriving culture in both of these areas. Is there a thriving perfume culture Down Under for us to discover?
SB: My greatest wish is that Tommi Sooni will inspire other quality perfume brands to emerge from Australia and that a thriving perfume industry is sustained here. I know that others are watching us to see if we sink or swim but I can tell you we are definitely afloat and I have no intention of lowering our standards and sinking into oblivion.
Others will have to take the risk now. I have approached a handful of Australian perfume brands to share knowledge and support each other but invariably the reception was cool. Let's hope the future holds more promise. Actually I'm very optimistic, last week I was asked to comment on a submission for Young Perfumer of the Year by a very talented Australian perfumer Josephine Barkla. Her submission is a wonderful creation. Good luck Josie!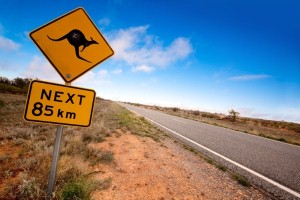 MB: Have you found being off the beaten path to be an advantage creatively?
SB: I have few people on the ground judging what I do with Tommi Sooni. I pretty much have total creative freedom. It really is a fantasy I'm living, directing and working with incredibly talented people who are willing to give that extra something. I'm flattered they have faith in me and Tommi Sooni as a brand with a future. Being the only luxury perfume brand in Australia also means Tommi Sooni attracts like-minded talent so in a way we are a magnet for creative minds. Our brand personality reflects this talent.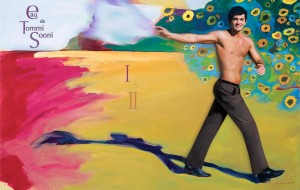 MB: What's next for Tommi Sooni?
SB: You heard it here first, We are releasing an Australian inspired eau de parfum called Passerelle. The expected date is May 2012. The word Passerelle is French for bridge or catwalk and is our 'perfume bridge' between the cultures of France and Australia. This has been a really tough project to pull off. Research was extensive and involved discovering Australian native aromas that could be incorporated as well as reading up on the historical links between Australia and France. This was not an easy task as the English version of our history dominates texts. We also wanted to avoid clichés people associate with Australia such as the red desert centre or our beautiful tropical beaches. Instead we concentrated on the early 19th century voyages the French sent to Terre Australis.
Interestingly social media had a hand in the final formulation of Passerelle. A very strong message emerged that perfumistas were expecting something very special from an Australian inspired perfume so we went back to our original formulation and made some changes that I believe were for the better. Passerelle is now more enigmatic, deeper, more complex thanks to perfumistas. I cross my fingers they will love Passerelle as much as I do.
Another project we are working on is, I believe, unique in its impression. Brett submitted a perfume for a 2013 release that knocked the socks off me. It needs work but when we finish with this one heads will turn, I promise. I'll keep you up to date on progress.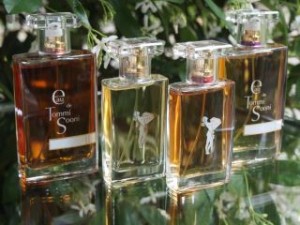 Thanks to Steven for taking the time to answer and to offer a sample set of all four Tommi Sooni fragrances to one lucky commenter. Leave a comment relating what your favorite Australian discovery has been or your favorite quote from this interview. We will draw one winner on March 12, 2012 via random.org.
We announce the winners only on site and on our Facebook page, so Like Cafleurebon and use our RSS option…or your dream prize will be just spilt perfume.
–Mark Behnke, Managing Editor