Dawn Spencer Hurwitz doesn't need any introductions on Cafleurebon. DSH is one of the most prolific perfumers' we know; Dawn created Lautrec for our 1st birthday, has appeared in our CafleureBon Profiles in American Perfumery series, has gone Behind the Bottle once before with Mark Behnke and was named best perfumer of 2010 by Ida Meister. I googled DSH perfumes and CaFleureBon and there are over 12,000 results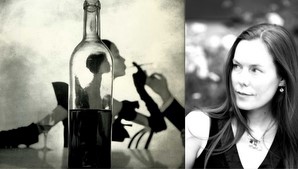 Thank you Dawn for "breaking" Mirabella on CafleureBon. Mirabelle means plum in French. What is the genesis of your new perfume.
DSH: Mirabella is based on the counterpoint relationship of tuberose and osmathus in a grand floral floral structure… but was expanded by the spiced plum note in the top and the warm resins and oakmoss in the dry down.
Top: botanical spiced plum accord, bergamot, orange blossom absolute and broom absolute
Heart: osmanthus absolute, grandiflorum, sambac and juhi jasmine absolutes, rose damask, centifolia rose, tuberose absolute, tuberosa accord, ylang ylang and French beeswax
Base: orris concrete, benzoin, labdanum, Australian sandalwood, East Indian patchouli, green oakmoss, (implied) leather, vanilla absolute, castoreum and civet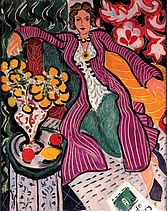 The Purple Dress, by Henri Matisse (one of Dawns's favorite artists)

This is a sophisticated perfume, and although it's a shared fragrance, it leans towards the feminine…i.e the name Mirabella…

DSH: The name Mirabella was suggested by my apprentice, Amber Jobin, who loved the plum note and I just loved how the name encompasses the energy of a mature, sophisticated woman and the sense of a grand floral perfume that has morphed into a rich fruity-floriental – chypre.
Is this a botanical fragrance as it was "the fruit" of the project between you and Mandy Aftel who only works in naturals?

DSH: I started out thinking it would be an all botanical but after getting into the design, I realized that structurally, it needed the synthetics to create the space for the botanicals to flourish within the perfume. I wanted to keep it pretty botanical but in the end it needed the strength of the synthetics to really be the perfume I had in mind.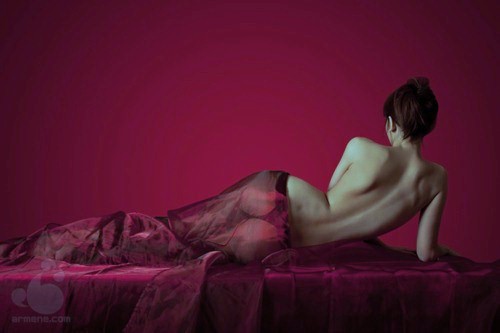 I don't often review a fragrance these days and I miss that pleasure. If Lautrec was created for CaFleureBon,then it feels like Mirabella would have been created for me; no other new perfume this year embodies my own sensibility. My first impression is that Mirabella was Serge Luten's Feminitie du Bois's skin twin. Although there is no cedarwood in Mirabella, there are spices, plum, woods, bergamot, benzoin, and honey. Both are tributes to sensuality and to the quintessential beauty of a woman. Comparing fragrances is not my style; yet the resemblance on my skin is remarkable.
Mirabella radiates; there is a tactile sensuality that evokes fabrics- velvets, silks, and chiffons, which
weave the fruity top notes into the chypre drydown. Mirabella can be shared without appearing androgynous and
ultimately, like all things beautiful, Mirabella is suitable for anyone; yet it remains one sophisticated lady.
–Michelyn Camen, Editor in Chief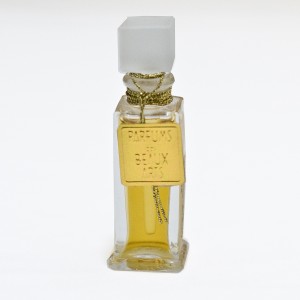 Thank you Dawn and DSH perfumes for the 5ml draw for a flacon of Mirabella (not available to the general public at the time of this post). In order to be eligible please leave a comment about your favorite DSH perfume, or your favorite Sophisticated Lady by November 23, 2011 EST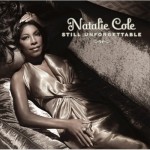 Editor's Note: I chose the video of Natalie Cole, (who won a Grammy for both Unforgettable 1992 and Still Unforgettable 2009 and not Duke Wellington's Sophisticated Lady with purpose. I was humming Unforgettable as I wore it. I was watching the American Music Awards at the time of this post, and Adele could easily be a sophisticated lady.
Like Cafleurebon and CaFleureBon Behind the Bottle (your comment will count twice) and use our RSS option…or your dream prize will be just spilt perfume.