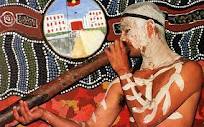 When one hears the word "Australia", one thinks of Aborigines, kangaroos, beautiful beaches, the Outback…anything but perfume! Despite coming from the distant island continent of Australia, Howard Jarvis has taken his passion for perfume and created a company that is responsible, natural and made very fine fragrances. Howard (Bud to his mates) remembers when perfume "meant something". It was special, and he has created scents that remember when fragrances were made from natural sources (whenever possible), a time when a precious signature scent spoke volumes more than all the cheap and commercial scents available today.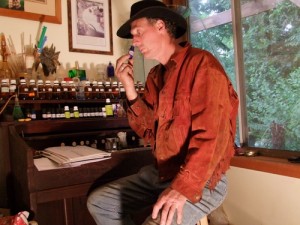 According to Mr. Jarvis: "Everything old is new again.", and he has tried to create perfumes that harken back to an older age…an era where beautiful perfumes are "conjured" by Master Perfumers (by hand) with love, and not some Industry dictated "by the numbers" formula. Tired of scents by starlets, sports stars and models just making money off their uber-famous names, and not the quality of their products, Howard has gone back to the proverbial drawing board, donned his lab coat and "alchemist" cap and created some truly beautiful original perfumes. Many have intriguing names like: Ugly Bastard, Jezebel, Naiad and IF.
All of BUD's scents are available in many sizes (from 2 ml samples to 150 ml) with prices ranging from $2 to $1 per milliliter (depending on size ordered). One of the most unique features of this company is their packaging. All scents come in nondescript refill bottles; however, they also have available beautifully crafted artisan bottles (some metal and many hand blown works of glass art) for holding your desired scent. Each glass bottle is a one of a kind creation that makes it special and just for you. Your own personal unique bespoke scent can also be created and more about this can be found on their website.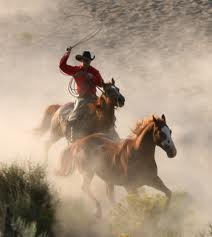 Whoa de Cologne was the first name that caught my eye. Conditioned by the Industry to expect citrus, greens and woods by anything with "Cologne" in its name, I was pleasantly surprised to find a heady blend of tobacco and leather. Described as a scent for your hidden "cowboy within" and meant to remind you of your dad's old shirts, this blend of musky spice with the added warmth of a well-used saddle and wisps of pipe smoke is a beautiful blend of herbaceous clarity, a deep tobacco note and soft supple leather. It begins rather fresh and sharp and settles to a sexy skinscent that gives an air of sensual yet rugged masculinity. Wear it with jeans and a flannel on a cooler summer night or a mild autumn day. Sillage: good. Longevity: average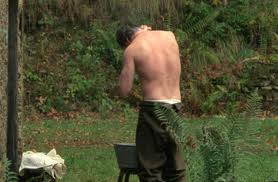 The Gamekeeper intrigued me as it is not too often one finds, nowadays, a purely masculine chypre. This divine perfume is a blend of petit grain, palmarosa oil, orange blossoms, patchouli, oak moss, labdanum and musk. It is inspired by the game keeper in D.H. Lawrence's "Lady Chatterley's Lover". If you can imagine the scent of a gorgeous vintage perfume inverted and meant for a man, you have an idea of what this smells like. Citric leaves and blossoms, along with a very dry oak moss, keep it green and lively. Palmarosa (a species of grass from the lemongrass genus), which is naturally high in gerianol, adds a stunning clarity to this and keeps the labdanum, musks and patchouli all in balance. This is truly amazing modern scent, not only in its development but relative complexity. A true "must sniff" for all vintage perfume and chypre lovers. Aspects of fresh softness and oriental earthiness all come together creating something from another time, something soul stirring and eternal. Sillage: very good. Longevity: exceptional.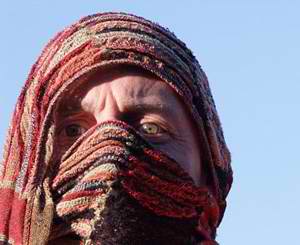 Assassin is a woody spicy perfume, by definition, yet is so much more. "Not Lawrence of Arabia or a ninja, but something in between" is the perfect description of this perfume. More than a trip to the spice market, Assassin has the sharp focus of its namesake. Restrained in its projection, it lingers close to the skin not unlike a silent killer in the shadows. Once it is detected, you can never forget it. A lively tonic-like opening of green effervescence leads you to a heart of sweet and savory spiciness. Warm, like a soft desert wind, this scent wraps around you softly (almost without you noticing it) and creates a feeling of adventure and exotic locales. I detect lovely subtle resins sprinkled over balmy woods and even after it fades, I can still catch teasing whiffs of anise, cinnamon/nutmeg and saffron. Truly, this is a perfect scent for cooler times and when you want something delicious, subtle and mysterious. Sillage: close but gorgeous. Longevity: Above average.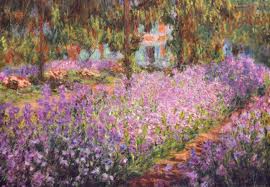 Fleur de Lilac is more than a "soliflore" perfume and it pays tribute to my personal favorite flower: the lilac. Syringa vulgaris (the scientific name for common lilac) is known for its spring like aroma, containing hints of green, slightly powdery and almond-like nuances. On the website, lilac is NOT listed in the ingredients, (but IS in the description) yet here my nose is pressed to my wrist as the combined notes of ylang, gardenia, jasmine, sweet violet flowers, hyacinth and heliotrope result in a simply gorgeous composition. Like a Monet watercolor of purple flowers, this takes strong and heady floral essences and brushes them softly together to create a gentle scentscape. After a while, the lilacs fade somewhat and the fuller, more creamy, flowers appear, Lilac still dances barefoot, here and there, around them. She leads the dance and they honor her; though as it dries more heliotrope and ylang become more prominent. Not as powdery as you might expect (given violet and heliotrope) Fleur de Lilac is a warm spring day, full of promise and beauty. Projection: good. Longevity: above average.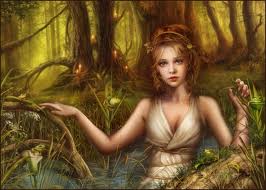 Naiad drew my attention because of its obvious mythological reference. Naiads (from naien, meaning "to flow") were semi-divine spirits that personified springs, fountains and brooks in ancient Greece. Just like its mythological predecessors, this scent grabbed me (on first sniff) and pulled me into its watery embrace. Not your typical "watery" floral with an overdose of lotus or water lilies, Naiad is a green fernlike scent with an aqueous musk and hints of moss swaying in a cool forest breeze. There are flowers here, but they are more like ones resting on the surface of the water that float softly and release a cool, slightly damp sweetness I find unique and wonderful. Naiads typical wore flowers in their hair, braiding them in, and this perfume reminds one of such a creature. Perfect for warmer Spring days and summer nights, this blends "green" and floral in a whole new way. Sillage: very good. Longevity: good.

These were my first picks for samples. I also have a sample of Pomegranate Rouge which is (to my nose) the most realistic pomegranate scent I have ever smelled. These reviews are based on 2 ml sample bottles from BUD Parfums.
Any five of their scents can be ordered in this size for $20 US dollars via their website http://www.budparfums.com.au and they ship worldwide.
Also thanks to BUD Parfums we have a giveaway of a set of five 2mL samples of the reader's choice. To be entered in the draw go visit the website and name which five perfumes you would choose. We will draw one winner on March 18, 2012 via random.org.
We announce the winners only on site and on our Facebook page, so Like Cafleurebon and use our RSS option…or your dream prize will be just spilt perfume.
–John Reasinger, Weekly Contributor