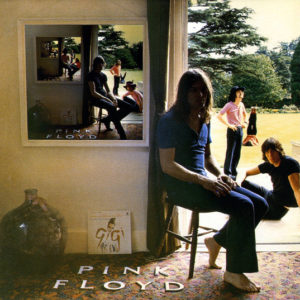 Pink Floyd Ummagumma album cover 1969
Perfumer Bruno Fazzolari greets the season with a chimerical gourmand as mutable and unconventional as the November 1969 Pink Floyd double album of the same name: Ummagumma (a word said to be Cambridge English slang for sex). Was Bruno around in 1969? And if so, what was he doing??? I was; that's a fact. After the Summer of Love I was busily trying to conjure my future after an Anschluß of adventures, accompanied by the strains of Pink Floyd, among others; Bruno Fazzolari Ummagumma takes me back to that time.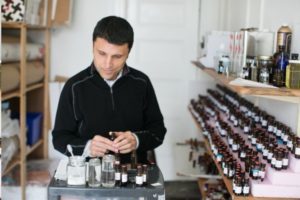 Bruno Fazzolari photo courtesy of Bruno Fazzolari 2014 from Michelyn's Interview
I admire Bruno Fazzolari for so many reasons: his sense of fun, exploration, imagination, and those inspirations of his which spring like Athena from the head of Zeus. Bruno Fazzolari Ummagumma is one of the latter. It shares Bruno's abiding affection for the deeply resinous smoky base he often favors and burnishes it to a sepia finish with liberal lashings of dusky cocoa and chocolate. My beloved carnation trails her characteristic clove-rich cloak and nuzzles up to tobacco, naturally.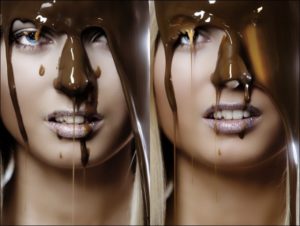 Chocolate Girls via Tumblr
They're quite a pair, those sinful two: rich, powerful, in subversive cahoots. Gilded saffron's metallic edge is a foil to labdanum; together with a surfeit of tonka they infer a leathery presence with which to be reckoned. These materials glow atop their cushion of obliging cedar, creamy sandalwood, vanillic douceur. Tender musks coalesce with filaments of powdery balsamic frankincense, slightly lemony in feel.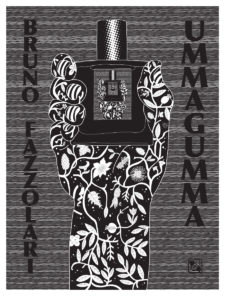 Bruno Fazzolari Ummagumma (Bruno Fazzolari)
The eventual drydown is gently gourmand, not unlike a fine candle recently snuffed which suffuses the atmosphere with gossamer mystery. Lovers of soft-pedaled incense perfumes will very much enjoy Bruno Fazzolari Ummagumma long-lasting discreet sillage (which feels intuitive to me; over-spraying Ummagumma does not improve its innate qualities – it simply creates aromatic nuisance, as is often the case with overly enthusiastic application of any fragrance.) As the perfumer himself notes, it's fabulous for a cosy night in – or a wild night out. Treat yourselves to a little comfort and joy; 'tis the season.
Notes: saffron, carnation, chocolate, tobacco, leather, labdanum, sandalwood, cedar, frankincense, tonka bean, vanilla, soft musks
Sample sweetly provided by Bruno – thank you! My nose is my own…
~ Ida Meister, Senior Editor
~ Art Direction: Michelyn Camen, Editor-in-Chief
We have a draw for a sample of Bruno Fazzolari Ummagumma for one registered reader in the USA. Canda or EU. Please be sure to register. To be eligible please let us know what appeals to you about Ida's review, where you live, your favorite Bruno Fazzolari fragrance, and how you feel about gourmands. Draw closes 1/3/2018
We announce the winners only on our site and on our Facebook page, so like Cafleurebon and use our RSS feed…or your dream prize will be just spilled perfume.