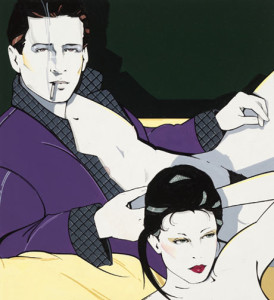 Purple Robe by Patrick Nagel
If you talk to perfume enthusiasts who especially love vintage perfumes, they will often mention that they particularly enjoy the dirty, animalic notes that make these perfumes growl with sexuality. From the earliest days of humans using perfume to about the last quarter of the 20th century, perfumes were made to emulate and enhance the aromas of sexuality found in the secretions of various animals. Even after the use of these natural essences were forbidden because of cruelty to the animals or scarcity of the ingredient, chemists created synthetic versions of these smells so perfumes wouldn't lose that element of desirability.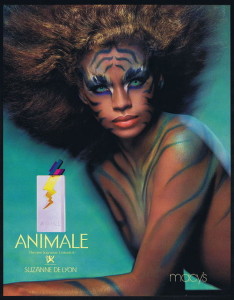 In the 70's and early 80's, perfumes became serious powerhouses. The concentrated Charles Revson Ciara; the big Orientals like Opium, Magie Noir, and Cinnabar; the grape tuberose of Dior Poison; the ubiquitous Giorgio of Beverly Hills: all of these perfumes (and many others) made a statement and were not to be ignored. That this was a time of flagrant sexuality brought on by advanced birth control methods and a newfound feminine sexual freedom went hand-in-hand with these olfactory displays. Hairstyles and clothing styles exaggerated the female form and colors were as loud as the perfumes. Men didn't escape this hedonistic lifestyle by any means, and scented themselves just as brazenly as the women, in Drakkar Noir, YSL Kouros, and Ralph Lauren Polo.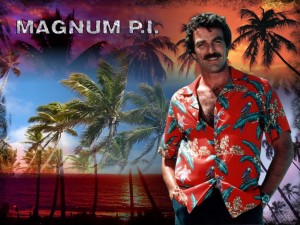 The straights weren't the only people celebrating; the gays were, too, in grand, and often public, style. I lived in the Castro District of San Francisco, and was regaled by my friends with tales of wantonness and debauchery at the bathhouses, with the pungent scent of poppers and the animal aromas of sex mingling with strong colognes and steam. Hunky men in leather and mirrored shades strolled the streets, lurking in the parks and alleyways at night looking for quick action. In the light of day, the street was full of mustachioed men posing against the storefronts, advertising their assets. I remember posters of Tom Selleck as Magnum, P.I . hanging in windows, he being the ultimate vision of manliness. It wasn't long, however, before those posters were replaced by the image of men with the mysterious Kaposi's Sarcoma, and warnings about a new disease. Suddenly, sex was no longer safe.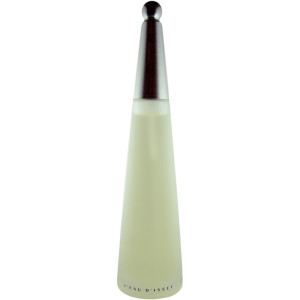 Perfumer Roja Dove has spoken of a possible reason that perfumes took an odd turn in the 90's. The onset of AIDS created such an atmosphere of sexual fear, that people didn't want to smell like animals any more. People wanted to smell clean, safe, healthy, free of disease. The fresh, aquatic, clean scents of the 90's and 00's were born. They thrived, filling the department stores with spare perfumes by Issey Miyake and Calvin Klein. Water figured highly in the names: Acqua di Gio and Cool Water. Men wore crisp sport scents and women wore watery florals and Bvlgari Parfumee au Thé Vert. Everybody wore CK One. Companies were named Fresh, and Clean. As celebrity scents became more ubiquitous, the fruity floral became the norm, making everyone smell like a mélange of fruits and sheer, nameless flowers. There are other possible reasons for this scaling back of in-your-face olfactory eroticism: a change to a cleaner aesthetic by fashion designers; a younger generation appalled by the excesses of their elders; a desire for more gender-neutrality. Whatever the cause, except for a few rebels like the difficult, iconic Angel, and the dark Tom Ford Black Orchid, the bold, animalic scents were toast.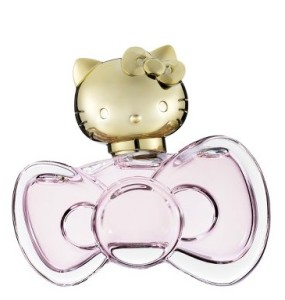 Going into a mainstream department store equals an onslaught of sales associates offering up the latest in an endless barrage of "fresh" scents. Once, when I sat with a perfumer at his booth at a fair, nearly every potential customer said they wanted something "fresh". It was hard for me not to ask, "What do you mean by fresh? Do you want to smell like soap? Lemons? Dewy sweet peas? What does fresh mean to you?" I got the idea that they actually didn't know, they just felt like that was what they were supposed to ask for.
Recently, I have been noticing a trend back toward sensuality and sex in fragrances. The prevalence of adding "Noir" or "Black" to names of perfumes, the use of oud, amber and, patchouli, and advertising imagery showing back-seat trysts and scenes of night and darkness have been creeping in amongst the fruity-florals. My latest catalog from a major cosmetic retailer contained a blow-in for new Gucci Guilty Black, for men and women. Not many of the perfumes actually harken back to the animalic scents of yesteryear (the Gucci Guilty Black for Him still smells like a bar of Irish Spring), but a few are creeping in, mostly in the higher-end realms, but now and again in the department stores. I have been pleasantly surprised by the likes of Tom Ford Noir, Viktor & Rolf Spicebomb (marketed to men, but found on the women's counter quite frequently), and Kate Walsh Boyfriend. Kat Von D made a perfume called Saint, but also one called Sinner, that I have to say, although still a fruity floral, was a bit deeper than usual. I was thrilled to smell Chanel Bleu de Chanel on a woman I met casually, and she was blooming with deep, ambery snuggleableness. Queen Latifah Queen and Halle Berry Halle are both thick with caramel, instead of the saccharine of Pink Sugar. Dita Von Teese's scents, while still not widely available in the US, could give the trend a big kick in the rear.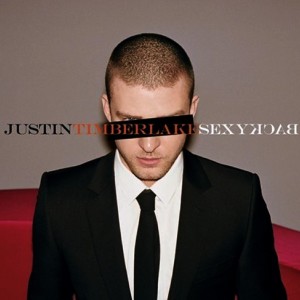 Of course, many perfumistas have pretty much turned blind eyes to the fresh, aquatic, sporty, fruity mainstream scents, unless they are really interesting, and have always worn deeper, more animalic, unusual perfumes alongside brighter fragrances. It's the average citizenry that is seeing the tide turn, slowly but surely. Are we bringing sexy back? Have we decided that it's okay to be a little dangerous, while still being safe? Are both men and women coming to realize that it's okay to smell musky and earthy in order to add more thrill to the chase? I hope this is a trend that continues in the mainstream perfume realm, because it would make our world more sensually, if not erotically, interesting.
–Tama Blough, Senior Editor