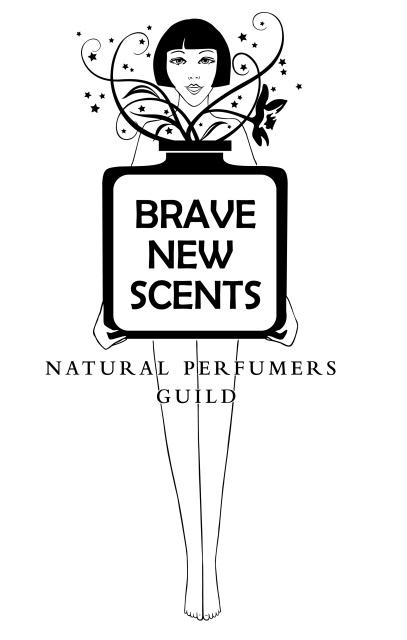 Since it is my first time participating in a Natural Guild's Project I was happy to see that I was paired with a newbie as well, One Seed perfumer Liz Cook from Australia. Liz Cook is debuting a new fragrance that will easily and beautifully take the wearer from later summer through winter and into spring. Sweet Water is a perfume which manages to capture the essence of that transitional period between summer and fall. The opening is strong: basil absolute, lime and Clementine predominate, but this is where the scent takes a bold new direction and mellows into a gorgeous symphony of jasmine, mimosa, mint, honey and sweet clover.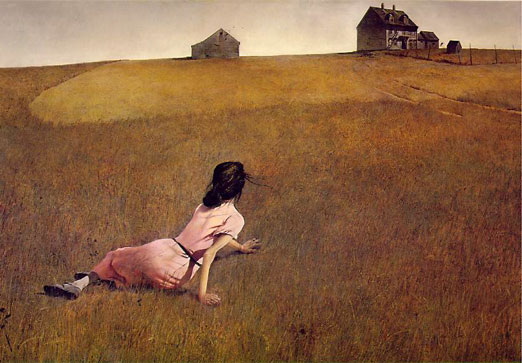 In my opinion it is the outstanding hay absolute and wild mint is what gives it a real distinction. The amber resin and labdanum at the base of the scent provides the strong sillage and longevity that helps to make Sweet Water perfume so original and ultimately so unforgettable. The shade of amber? I would say dark wheat colored honey.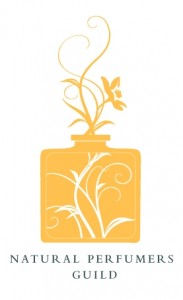 'O brave new world!' Miranda was proclaiming the possibility of loveliness, the possibility of transforming even the nightmare into something fine and noble. 'O brave new world!' It was a challenge, a command."
– Aldous Huxley, Brave New World, Ch. 15
Natural perfumes are not for the faint of heart, (or pocketbook) especially if it is composed of with ambergris and boronia, two of the most expensive and precious raw materials on the planet. Ambergris, as most perfumitsas know, begins as an undigested product of the sperm whale.It is vile, black and oily substance that floats in the ocean, tossed and heated by the sun until it is bleached and fossilized into magnificance, (accordind to Master perfumer Maurice Roucel its undigsted calamari or squid that cause them to excrete the mess). Called 'dragon's spittle perfume' by the ancient Chinese, ambergris has been prized since ancient times by cultures throughout the world. The ancient Egyptians burned it and applied it to their privates in order to enjoy its aphrodisiac qualities (allegedly standing over a brazier as it burned guaranteed a night of sexual pleasure).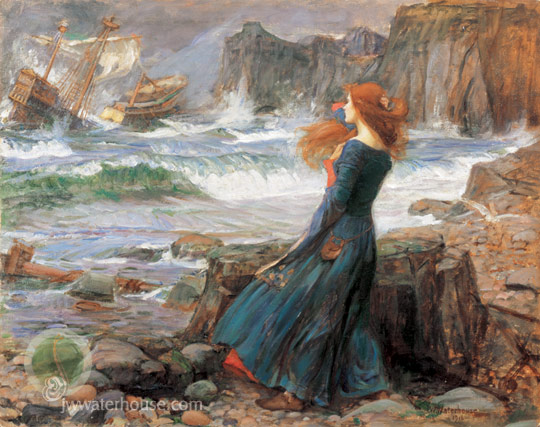 These days you are more likely to find synthetic, or natural watered-down versions of ambergris in perfume often called beach found ambergris. One very notable exception is the ambergris used in Elise Pearlstine of Bellyflower Perfumes's , Ambre Alcheme.
The fragrance begins with top notes of lime essence, green pepper and the anise-like tagetes (tagetes are intense) are briefly overwhelming, until the heart of the fragrance takes shape in the form of wild rose and jasmine. Elise uses an intensely beautiful, sweet South Asian jasmine that balances and deepens the scent and takes it to another level and expertly blends the florals with an indescribable sweet opulence of boronia. A richer, darker, earthier amber would be difficult to find. Longevity is about five hours which is probaly due to the base notes of Opoponax, two kinds of sandalwood, and Elise's use of a tincture of ambergris.It is no wonder Elise mentioned her intent for Ambre Alcheme was to create a a brave new scent that was golden. She did. It is.
-Leslie Robinson, Contributor and Michelyn Camen, EIC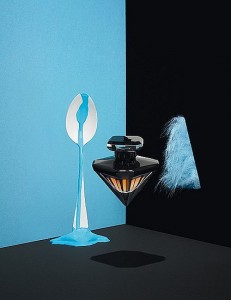 "Bottle of mine, it's you I've always wanted! Bottle of mine, why was I ever decanted? Skies are blue inside of you, The weather's always fine; For There ain't no Bottle in all the world Like that dear little Bottle of mine."
– Aldous Huxley, Brave New World, Ch. 5
Michelyn Camen Editor in Chief Editor in Chief

We have finished reviewing all ten fragrances in the Brave New Scents project. Thank you to the Natural Perfumer's Guild for the opportunity for CafleureBon to participate in its third multi-blogger Internet Project
Check out Neil's reviews of Hermes, Jessamine and New Dawn.
Check out Ida's reviews of Avalon, Enchant and Carmine
Check out Mark's reviews of Royal Lotus and Wild Rose
Check out Michelyn's collaborative reviews of Sweet Water and Ambre Alcheme
Any comment left on any of the reviews will be eligible to win one of five fragrances. We have 15mL flacons of Hermes by Adam Gottschalk, Jessamine by Charna Ethier, Royal Lotus by Anya McCoy, Enchant Parfum by JoAnne Bassett, New Dawn 5ml By Rohanna Goodwin Smith, 1/2 ounce wild rose by Jane Cate and Ambre Alcheme by Elise Pearlstine. The draw will take place on October 7, 2011 EST
Adam Gottshalk of Lord Jester
Ambrosia Jones of Perfume by Nature
Anya McCoy of Anya's Garden
Charna Ethier of Providence Perfume
Christi Meshell of Matriarch
Elise Pearlstine of Belly Flowers
Jane Cate of Wing and a Prayer Perfume
JoAnne Bassett of JoAnne Bassett Perfumes
Liz Cook of One Seed Company
Rohanna Goodwin Smith of A Scent Natural Perfumes
Participating Bloggers are:
.