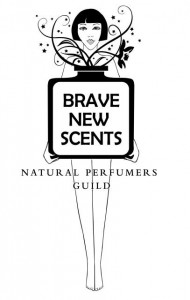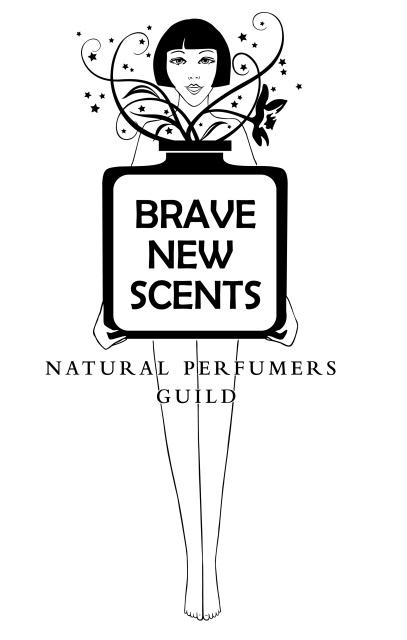 If you went to High School in the US it is very likely Aldous Huxley's 1931 novel Brave New World made it on to your summer reading list at some point. The idea of a World State tightly controlled and seemingly idyllic until touched by a bit of "savagery" is one of the great novels of the 20th century. In the novel it is the introduction of the character John the Savage that allows for the other characters to come to the understanding that idyllic control leaves out some messy pleasures. As I was experiencing all of the fragrances created by the natural perfumers invited to participate in The Natural Perfumers Guild Brave New Scents project I was considering that they are all similar to the "savages" in the novel.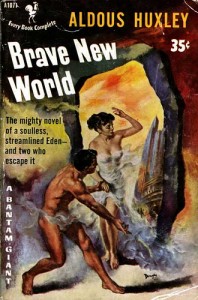 There is a quote in the novel regarding science which captures the idea:
"All our science is just a cookery book, with an orthodox theory of cooking that nobody's allowed to question, and a list of recipes that mustn't be added to except by special permission from the head cook."
Natural Perfumers create spontaneously outside the cookery book and constantly question. They stand outside the mainstream on their own reservation, if you will, happy to create on their own terms. Every time I focus on natural perfumery as these Guild projects allow me to do I am fascinated with the "savage" ingenuity I find. This time around my particular focus is on Royal Lotus by Anya McCoy of Anya's Garden Perfumes and Wild Rose by Jane Cate of A Wing and A Prayer Perfumes. Both of these perfumers happily and savagely create beauty.
Royal Lotus by Anya McCoy-Anya's Garden Perfumes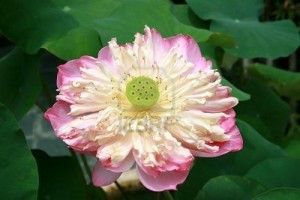 Anya McCoy is one of the natural perfumers who can seem to coax an unnatural amount of intensity from natural ingredients. Sometimes I wonder if that makes her creations a tad bit hard to introduce because they can be a tsunami of olfactive experience. Royal Lotus has the trademark intensity of Ms. McCoy's but it also seems less overwhelming and I found that to be particularly pleasant in the case of Royal Lotus.
Royal Lotus opens with an unusual citrus mélange of orange, yuzu, and clementine. Orange is as familiar a note as it gets but her choice of yuzu and clementine turn a familiar citrus opening into something less familiar and much more interesting. The heart of this is a rainbow of different sources of lotus and jasmine. Ms. McCoy somehow manages to get the lotus and jasmine to almost languorously rise off my skin like a slowly curling column of smoke. Sometimes it seems the lotus is ascendant other times the jasmine and when both come together it is regal. The base is ambergris and sandalwood soft and creamy as a cushion to finish the royal procession.
Royal Lotus has average longevity and below average sillage.
Wild Rose by Jane Cate-A Wing and A Prayer Perfumes
One thing I have found natural perfumers have a particularly deft hand at is in being able to get the smell of fresh growing things into the bottle. Whether that is because they have a different relationship with their materials is something to be talked about another time. In the case of Wild Rose, Jane Cate has created a rose growing amongst other living things and also the earth it is anchored in. Her inspiration besides Huxley and Shakespeare was Bette Midler's ballad The Rose. Ms. Cate wanted to create an "outdoorsy rose" and she has.
Ms. Cate also opens her fragrance with yuzu but she pairs it with one of my favorite woody notes, rosewood. This combination works very well as the slightly off-kilter citrus quality of yuzu adds a quirky quality to the soft rosewood. The lush rose accord in the heart of wild Rose is that of a fully blooming rose at its aromatic apex. I love the heady feel of all of this. There is also something here which is reminiscent of turned earth and it really grounds the opulence of the rose. The base is sandalwood and it is a good choice to tame the Wild Rose.
Wild Rose has average longevity and average sillage.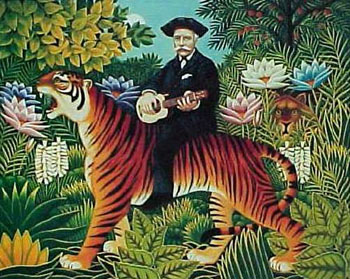 I don't want to live in a fragrant world where all of our fragrance comes out of the same "cookery book". Happily The Natural Perfumers Guild seems to be a well-populated savage garden. If you want to break away from the Perfumed World State go visit them on their reservation and embrace their savagery.
Disclosure: This review was based on samples provided by the perfumers and The Natural Perfumers Guild.
–Mark Behnke, Managing Editor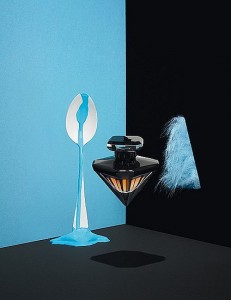 "Bottle of mine, it's you I've always wanted! Bottle of mine, why was I ever decanted? Skies are blue inside of you, The weather's always fine; For There ain't no Bottle in all the world Like that dear little Bottle of mine."
– Aldous Huxley, Brave New World, Ch. 5
Michelyn Camen Editor in Chief
We'll be reviewing all ten fragrances in the Brave New Scents project over the next 24 hours.
Check out Neil's reviewsof Hermes, Jessamine and New Dawn.
Check out Ida's reviews of Avalon, Enchant and Carmine
Any comment left on any of the reviews will be eligible to win one of five fragrances. We have 15mL flacons of Hermes by Adam Gottschalk, Jessamine by Charna Ethier, Royal Lotus by Anya McCoy, Enchant Parfum by JoAnne Bassett, and Ambre Alcheme by Elise Pearlstine. The draw will take place on October 4, 2011.
The participating perfumers are:
Adam Gottshalk of Lord Jester
Ambrosia Jones of Perfume by Nature
Anya McCoy of Anya's Garden
Charna Ethier of Providence Perfume
Christi Meshell of Matriarch
Elise Pearlstine of Belly Flowers
Jane Cate of Wing and a Prayer Perfume
JoAnne Bassett of JoAnne Bassett Perfumes
Liz Cook of One Seed Company
Rohanna Goodwin Smith of A Scent Natural Perfumes
Participating Bloggers are: