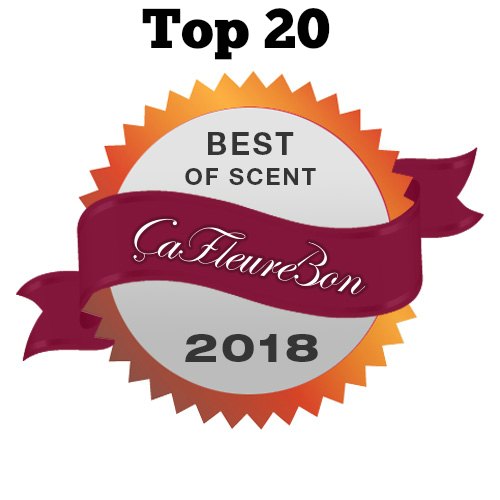 Ermano and Michelyn: Best Perfumes of 2018 (Top 20 plus 1)
Yesterday Ermano and I gave you our Best (and Worst) of 2018 by category. Ermano lives in Milan, Italy and I live in New York City. Often I am asked is there a difference between how people from different countries judge what makes a best perfume? Once again, in compiling our best perfumes of 2018, we are more alike than we are different. Perhaps I am more familiar with American, indie and natural perfumes, but I think that is changing as more and more small perfumeries are shipping worldwide. Here are our Top 20 (plus 1) Best Perfumes of 2018 –Michelyn Camen, Editor-in-Chief
Best Perfumes of 2018 (in alphabetical order)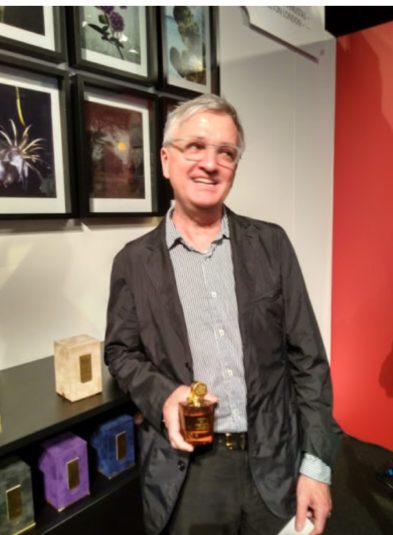 Ralf Schwieger photo by CaFleureBon
Aedes de Venustas Musc Encensé (Ralf Schwieger)- I do not fare well with incense or strong musk perfumes, but Musc Ensense's swirls of incense wafts through folds of amber silk that caress my bare skin. Traces of his musky scent linger on my pillow; I feel his lips gently brushing the hollow of my neck and I am distracted all day. The Kama Sutra of perfume.- Michelyn
Aftelier Perfumes Alchemy: One of the Best Perfumes of 2018 is a reworking of a limited edition solid fragrance from 2008. Mandy Aftel, my natural perfumer of the year 2018 and MVP of 2017 has brought us a bouquet of voluptuous flowers that fully blossom with the addition of rare vintage essences of cinnamon, benjoin, labdanum, and resins. A perfume of beauty is a joy forever. – Michelyn
Amouage Imitation Woman: (Christopher Chong and Pierre Negrin): Inspired by 70s disco glamour, it is one of the most evocative fragrances of an era when alcohol, tears and drugs flowed. Smoky incense, woods and licorice mix with aldheydes that are as sparkling as a mirrored disco ball. -Ermano
Anatole Lebreton Cornaline: Inspired by the intricate jewelry with precious carnelian combs portrayed by Alphonse Mucha in his Zodiac, this perfume is the proof that Anatole Lebreton, who is often overlooked, is a talent that bears watching year after year. At once vintage and modern, the three prominent notes of geranium, iris and peach add up to so much more than the sum of their parts. Lauryn Beer once dubbed Anatole Breton "the Odilon Redon of perfumers". We can't think of a better description for his talent and creativity. -Michelyn and Ermano
Antonio Alessandria Fàra: When we were at Esxence, this past April three of our editors had a chance to preview Antonio Alessandria Parfums Fara. Needless to say, each wanted to do the review and that was a decision worthy of King Solomon, so it is no surprise it is one of our best perfumes of 2018. The seventh fragrance created by Antonio Alessandria for his eponymous brand. Fara was inspired by the intense Sicilian heat that creates a thirst that can only be quenched with a drink at the "cioschi". Lemon, minty, and salt froth into a delightful effervescent cocktail. Our thirst for Fara continues into the long winter ahead – Michelyn and Ermano
Cartier Carat: Like diamonds that catch the light to scatter it into a thousand reflections, the adroit skill of Perfumer Mathilde Laurent succeeds into transforming a fruity rose into a sparkling gem. –Ermano and Michelyn
Chloe Nomade: A fresh modern chypre created from 7 proprietary Givaudan ingredients by our 2013 Rising Star and this year's perfumer of the year Quentin Bisch. Joyful –Michelyn
DSH Perfumes Eau Cerise is a botanical cherry that in my opinion is every bit as good, albeit different as Tom Ford Lost Cherry (which was my favorite of Tom Ford this year at a fraction of the price) and composed with Dawn's meticulous attention to nuance and color.. Did I mention it is all natural? – Michelyn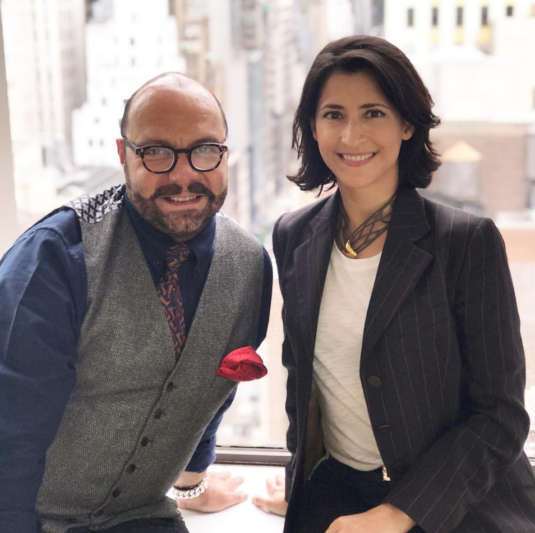 Natalia Outeda & Rodrigo Flores Roux
Frassai A Fuego Lento: A collaboration between creative director Natalia Outeda and Givaudan master perfumer and my 2018 (and 2014) best perfumer Rodrigo Flores-Roux, A Fuego Lento is one of the best florals in a year of amazing florals and an example of restraint and elegance underscored by unabashed sexiness "A Fuego Lento" translates from Spanish into "simmer" is scent as slow burn. To be worn with caution. At night. With a Do Not Disturb Sign. –Michelyn
Hiram Green Hyde: Such a change from the honeyed, haylike floracy of Slowdive. Dive into Hyde. The best leather perfume of 2018. Maybe in years. Yes, it is all natural as well. There is a reason Hiram Green has won our 2014 and 2016 awards –Michelyn
Houbigant Essence Rare 2018 (Jean Claude Ellena): A reinterpretation of the 1973 Houbigant release, Essence Rare perfectly balances the classic French "grand bouquet". A ruffling of dewy petals are sprinkled with patchouli dragees. If your idea of Jean-Claude Ellena 's oeuvre is as a minimalist watercolorist Houbigant Essence Rare will change your perception. The Maitre brings his flawless aesthetic and technical prowess to the next level. A precious gem- Ermano and Michelyn (This was our best perfume of 2018).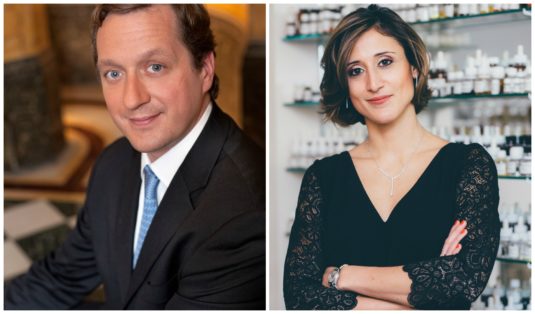 Francois Henin and Cecile Zarokian
Jovoy Remember Me: Last year, I wrote about neo-gourmands as an emerging trend and Jovoy Remember Me by Cecile Zarokian is a perfect example of the brave new world ahead… sophisticated, complex and imbued with emotion. Cecile was inspired by a trip with Francois Henin in Qatar, when she went for the opening of the Jovoy boutique. She discovered a local drink, 'Karak', a milk tea very sweet, with lots of spices like cardamom and ginger. They explored the souk, full of different fascinating scents, where many spices meet woody and leathery smells…"Then we kept exploring the city and during one of our walks I had the pleasure to smell again a frangipani blossom, which has an exquisite and divine scent, so spellbinding and so complex that it makes it a fragrance itself. This characteristic smell allows us to travel instantly, thanks to its solar and spicy notes. At the conclusion of this trip, I was filled with emotions.", Cecile, so was I. One of the Best perfumes of 2018 and visionary-Michelyn
Maison Rebatchi Joyeux Osmanthe (Maurice Roucel): I had only a brief sniff of this after Pitti, from a new perfumery created by Mohamed Rebatchi and it is aptly named. One of the best perfumes of 2018, again created by Maurice Roucel. Osmanthus and tuberose lovers will rejoice as M. Roucel strikes a balance between pulpy osmanthus flower and heady tuberose. –Michelyn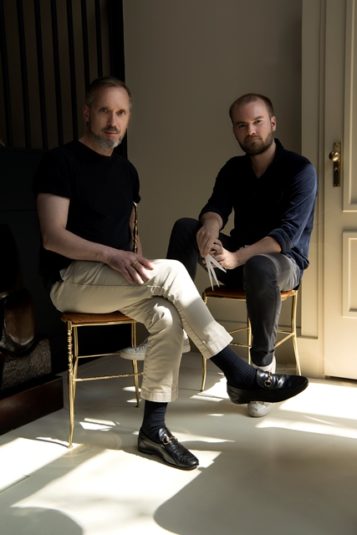 Jeroen Oude Sogtoen and Fredrik Dalman
Mona di Orio Santal Nabataea: "The whole of Mona Di Orio Santal Nabataea rests on my attempt at recreating the texture and colour of the sandstone that makes this ancient city so unique. It was important for me to make something modern you see and getting this effect right was something I believed would bring the fragrance and the Nabataeans into the 21st century"-Fredrik Dalman. Since his tenure as the inhouse perfumer the Mona di Orio collection Nabatea is Mr. Dalman's most mature and deftly crafted creation. Striations of three sandalwoods layer over earthy hues of spices, coffee and amber lending a mineral patina. Easily one of the best perfumes of 2018 for sandalwood lovers like us – Ermano and Michelyn
Olivier Durbano Pyrit Ana Tra: A departure from the master of Incense, Olivier's 14th perfume takes us through a purification of the soul. Lifting the spirit from darkness into a warm embrace of balmy and floral leather that evokes Cuir de Roussie- Ermano and Michelyn
Neela Vermeire Niral: East as seen by West is a pretty common theme and yet Neela Vermeire through the Silk Road brings us an exceptional rendition based on a kaleidoscopic composition around iris surrounded by sparkling florals and tea. Shimmering.-Ermano
Perris Monte Carlo Bergamotto Di Calabria (Luca Maffei & Gian Luc Perris): Bridging tradition and innovation, Perfumer Luca Maffei and Gian Luca Perris create pure Italian refinement and pay homage to traditional techniques by using hand sponged bergamot oil and savory timur pepper in yet another glorious citrus– Ermano and Michelyn
Shalini Amorem Rose (Maurice Roucel): One never grows tired of roses and perfumes that speak of immortal love, or any fragrance by master Maurice Roucel. What's really captivating about Amorem Rose is the golden radiance of saffron dipped rose petals that as Shalini says "melt your heart". -Ermano
L'Iris de Fath: This fragrant unicorn brought back to life is the embodiment of a young girl with perfect pitch. Immortal flawlessness by the young perfumers of Maelstrom.-Ermano and Michelyn
Masque (Homage to) Hemingway: The usually avant garde Masque Milano, surprised us with a modern classic in what is certainly one of the best perfumes of 2018. Alessandro Brun and Riccardo Tedeschi enlisted rising star Fanny Bal of IFF to create the best vetiver fragrance we have smelled in many years. Fanny Ball used 3 spectacular natural materials – vetiver Haiti, – vetiver Java and – vetiver heart in the largest percentage on the market (more than 50% in the total formula). The "homage" to Hemingway is conjured with the addition of ginger and Iff's Khusinil© – a rhubarb/citrus/vetiver component. There is quite nothing like it this year – Michelyn and Ermano
Parfums de Nicolai Cap Neroli (Patricia and Axel De Nicolai): Can we compare this to a summer day? In Cap Antibes? In a year of exceptional citrus fragrances Cap Neroli is on both our lists as one of the best perfumes of 2018. It it is not a neroli soliflore. Yes, the entire orange: pulp, twig, flower, branch and leaf is there but so is the herbal astringency of rosemary which feels like a light ocean breeze as our sun warmed bodies are showered with petals of Mediterranean blooms. –Michelyn and Ermano
Michelyn Camen, Editor in Chief and Ermano Picco, Editor
For our Best Fragrances of 2018 Part 1 Draw open to all ÇaFleureBon registered readers (be sure to register or your comment won't count: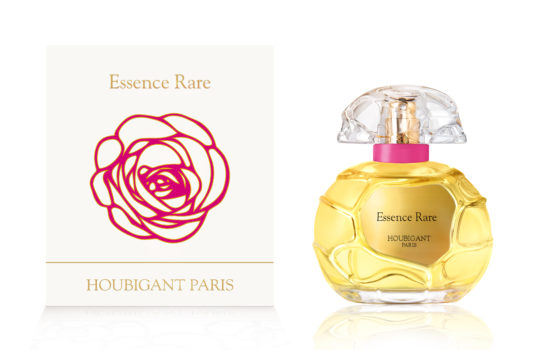 International: Houbigant Rare Essence, EU, USA and Canada (There is only one winner see yesterday's post)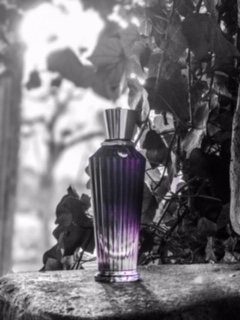 International: Neela Vermeire 60 ml Niral, EU, USA and Canada (There is only one winner see yesterday's post)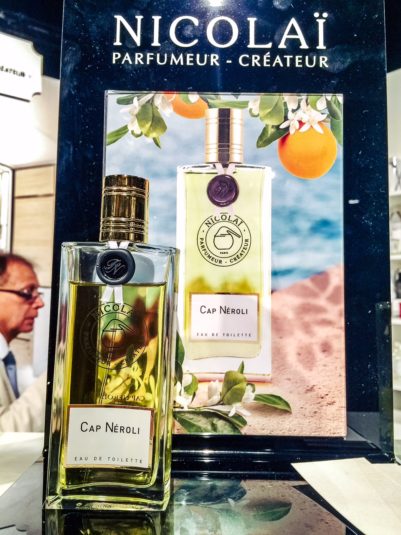 photo CaFleureBon
Worldwide: 30 ml of Parfums de Nicolai Cap Neroli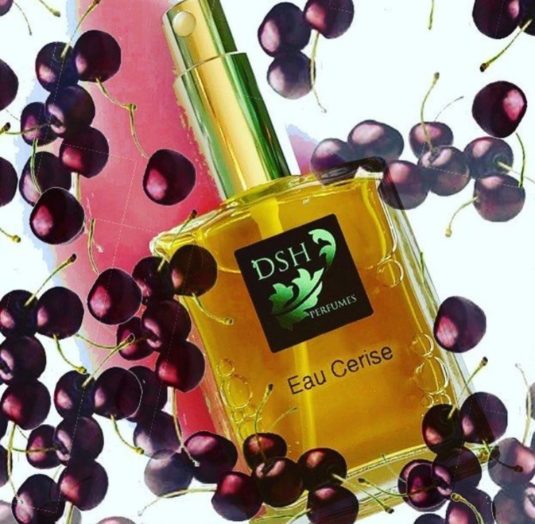 Worldwide: 1 dram bottle of DSH Perfumes Eau Cerise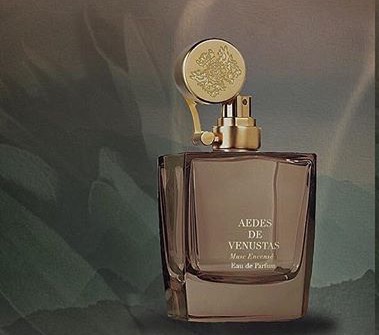 International: EU, USA and Canada one 3.4 oz tester of Musc Encensé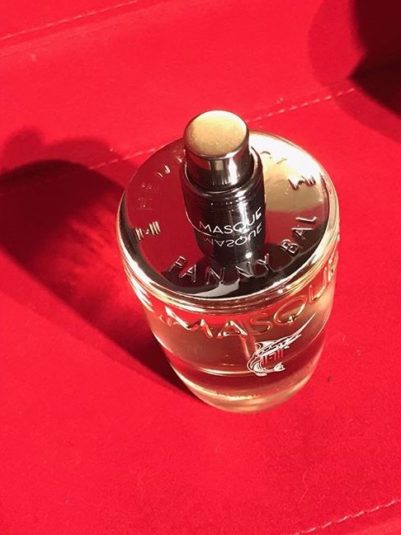 International: EU, USA and Canada 35 ml bottle of Masque Milano (homage to Hemingway)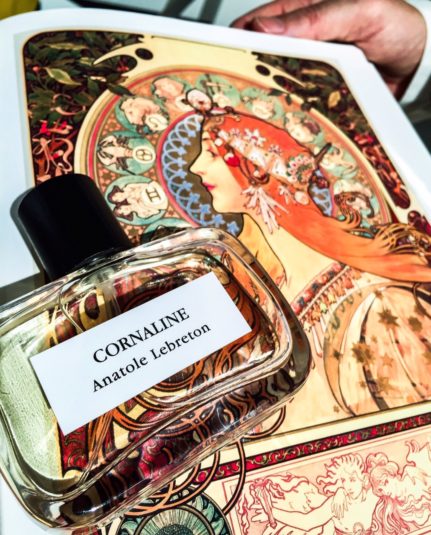 International: EU and USA 5 ml bottle of Anatole Breton Cornaline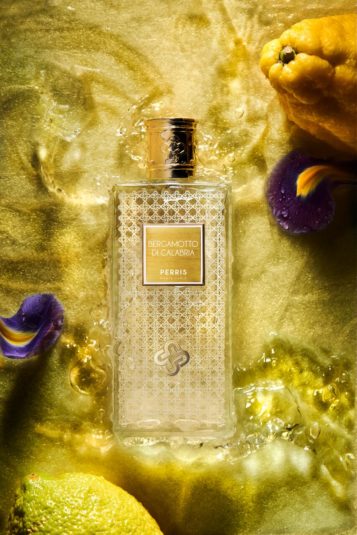 International: EU, USA and Canada 100 ml of Bergamotto di Calabria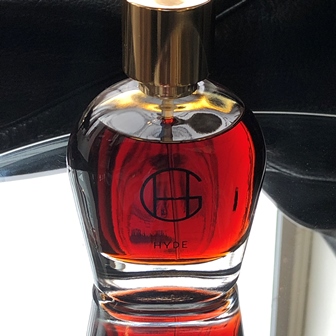 International, EU, USA and Canada: 50 ml of Hiram Green Hyde (There is only one winner see yesterday's post)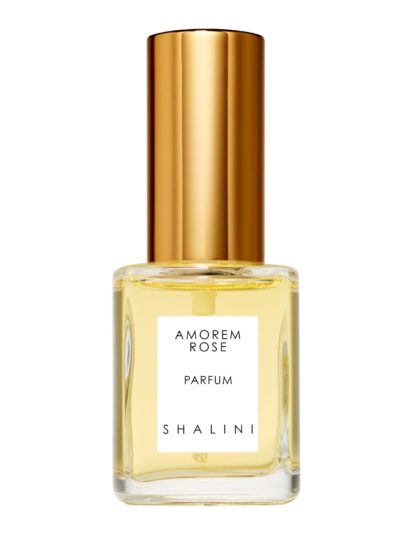 USA: 7.5 ml Travel Spray of Shalini Amorem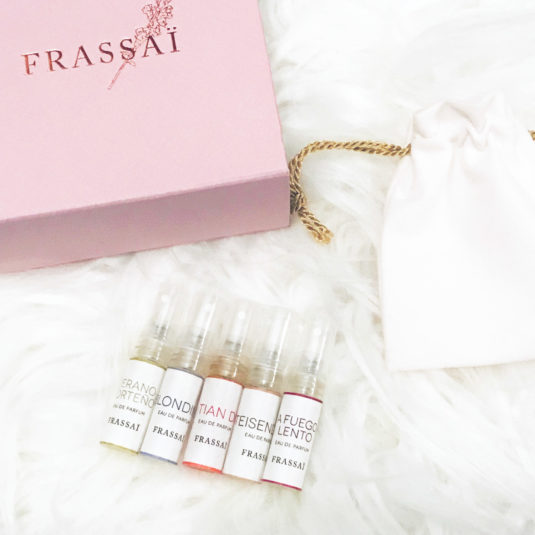 USA: Frassai Discovery Set of Parfums Blondine, Tian Di, Verano Porteño, A Fuego Lento and Teisenduu (There is only one winner see yesterday's post)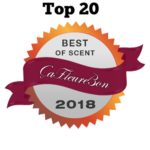 There will be draws every day, this is day 2 and there are 3 more days to go and each comment you leave will increase your chances of winning. What did you think of our 20 (plus 1) Best Perfumes of 2018? Which Best Perfumes of 2018 that are being offered here would you like to win and where do you live? We spend quite a bit of time on these posts, so show us some love! Draw closes January 1, 2019
Part 1: The Best and Worst Perfumes of 2018 by Michelyn and Ermano is here
We announce the winners only on site and on our Facebook page, so Like ÇaFleureBon and use our Blog feed…or your dream prize will be just spilled perfume.