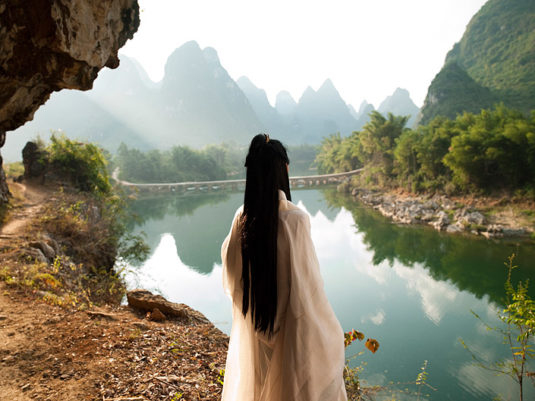 Maggie Cheung in Ten Thousand Waves, art installation by Isaac Julien©
Suspended in mist and endless forest, Péng Lái is the holy mountain of the eight immortals of Chinese mythology. It was home to He Xiangu, the goddess of flowers, who is often depicted holding a lotus and a peach. Peng Lai, the newest addition to the Berdoues Grand Crus collection, pays homage to the goddess and her traditional accoutrements through a fragrance based on that peachiest of blossoms, osmanthus. With just three listed ingredients, this pared down composition allows osmanthus' fruity, floral and leathery qualities to emerge and blossom slowly, like the spread of watercolour on thick paper.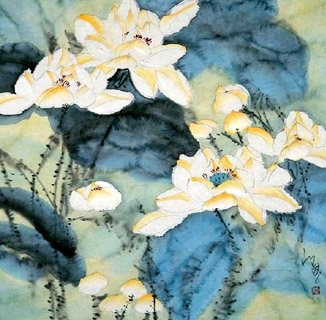 Osmanthus by Jiang Feng©
Osmanthus, which is native to China and Taiwan, is a fascinating flower in perfumery, with as many facets as a cut topaz. Depending on how it is handled, osmanthus can echo apricot, peach, butter, leather, honey, tangerine, even tobacco. Here, in perfumer Sebastien Martin's hands, osmanthus is foremost about peach; an underripe, green-tinged fruit that ripens into its full floral nectar on the skin.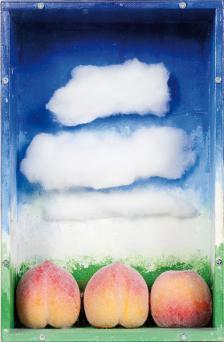 Pechage by Man Ray, 1970©
The first spray of Berdoues Peng Lai is peach just plucked from the branch. Citric tartness of orange rind mingles with a lactonic sappiness that recalls paper whites. For a second, there is a redolence of soft leather, but it fades quickly as the tree fruit smells intensify. Breathing in Peng Lai is this early moment is like holding an underripe sun-warmed fruit close to your face: you can almost smell the soft fuzz of the skin, the green quality of fruit that has not quite reached maturity. The scent is warm, floral, buoyant, almost fizzy.
Photo by 강혜원 for Vogue Girl Korea, April 2012©
Throughout its development, Berdoues Peng Lai remains centered on peach at its varying stages of bloom, getting juicier and sweeter the longer Peng Lai sits on the skin. Apricot, with its flowery, pulpy aroma, tinges the peach, accentuating its brightness. A bit later, osmanthus' characteristic leather begins to come forward again: the soft, worn smell of old gloves. The leather now stays put, adding a third dimension to the osmanthus' trajectory. As Peng Lai dries down, benzoin begins to add a dulcet richness that turns the peach to dried fruit. While the fragrance could have sunk into syrup here, Martin keeps things light. The leather, apricot and peach sparkle like a summer cocktail.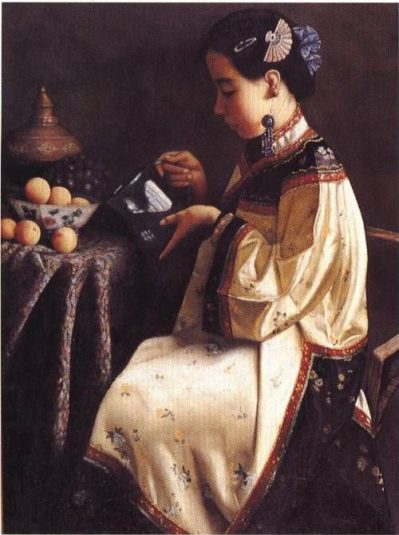 Peaches in June by Li Feng Di©
Berdoues Peng Lai wears fairly close to the skin and its lighthearted, fruity shimmer is perfect for warm weather, wearable by anyone. In a grove of osmanthus perfumes that stress the flower's leather and apricot qualities, Berdoues' lovely, spring like Peng Lai is a real peach.
Notes: osmanthus, benzoin and tonka bean.
Disclaimer: Sample of Peng Lai kindly provided by Twisted Lily. My opinions are my own.
Lauryn Beer, Senior Editor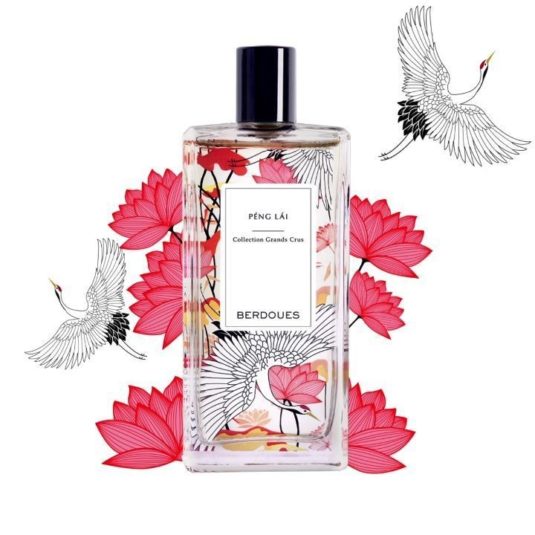 Berdoues Peng Lai photo Berdoues
Thanks to the generosity of the USA Berdoues distributor Amerikas, we have a 100 ml bottle of Berdoues Peng Lai for one registered reader in the U.S. To be eligible, please leave a comment saying what appeals to you about Peng Lai based on Lauryn's review and if you have a favourite Berdoues perfume. Draw closes 6/3/2018.
We announce the winners on our site and on our Facebook page, so Like Cafleurebon and use our blog feed … or your dream prize will be just spilled perfume.