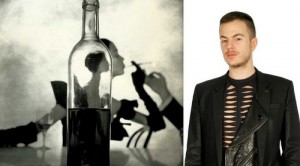 It has been a successful first half of 2011 for Joseph Quartana the mind behind Six Scents. Six Scents: Series Three just won the Fifi Award for "Best Indie Perfume". His store Seven New York is one of SoHo's most forward thinking boutiques. I wanted to find out more of how Mr. Quartana goes about bringing together the artists involved in Six Scents and his answers take us "Behind The Bottle" to learn how that happens; but first we wanted to know about what it felt like to win the FiFi Award.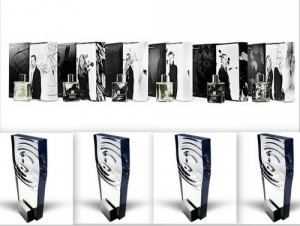 Joseph, congratulations on the FiFi award. How did you feel having your name called?
JQ: Thanks very much. We were quite shocked to have won…basically I had flown 30 hours from Bali, Indonesia, to attend on our behalf, as my partner Kaya was in Berlin and tied up. Funny story, as we are a small company we couldn't even afford the $1,250 ticket to actually attend the festivities, so I had to settle for the cheaper $350 'garden' ticket. I was thinking, well, in the unlikely event that we do win, how am I going to accept the prize? So I expressed my concerns to the security guard, who felt bad for me, and let me into the actual event! When our category came up, I was filming it on my iPhone for our team to see, and when we were announced as the winner, I actually dropped my phone while recording! It was all so surreal, as again, I had just gotten off a 30 hour flight from the other side of the planet, so I was quite spaced out and shocked!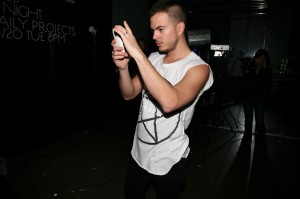 I cover Mercedes-Benz Fashion Week every season and I was struck by how prescient you are with the designers you chose for Series Three. Can you tell me how you go about finding the designers?
JQ: Well, I keep a few running lists of designers that would pair well together in my head, depending on what Kaya Sorhaindo is feeling for each successive Six Scents series we do, as he sets the overall theme. Those lists get constantly updated according to my research of said designers, what they are doing, what their shows look like, what the reactions are, etc. My main occupation is that of a fashion buyer of men's and women's wear for both my own boutique, Seven New York, as well as a Korean department store called Lotte, so i'm constantly keeping tabs on who's making an impact on the industry, who's new, who's influential, etc. So curating Six Scents is just an extension of what I'm doing anyway.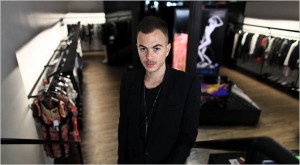 Which of course leads to the next question, how do you pair the perfumers with the designer?
JQ: After we finalize the designers, we brief Givaudan on the concept and who we've selected. The designers by then have filled out what we call perfume profile questionnaires, which we created; which basically outline the vision, the overall aesthetic, and the designer's personal fragrance preferences. Those get circulated among the entire roster of Givaudan's perfumers, and each perfumer then volunteers to do a fragrance with the designer that they are 'feeling'. This insures a very interesting final product.
No. 2 Trompe L'Oeil by Mary Katrantzou and Shyamala Maisondieu
Who is responsible for the brief for each of the fragrances is it a collaborative process or do the noses get to try and design by looking at the designer's style?
JQ: It all starts with the questionnaire. The perfumers then create a few initial samples and share them with the designers. The designers will nix some and ask that others be modified, the perfumer does another set, and this back and forth goes on until both the perfumer and designer are happy. Kaya and I don't get involved with the creative process; we want it to be purely between the designer and perfumer only!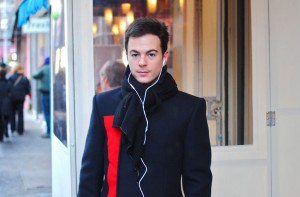 Can you tease us with where you are in the process for Six Scents: Series Four?
JQ: All designers are selected, all perfume profile questionnaires filled out, all perfumers assigned, and the designers and perfumers are just beginning to meet with each other. In fact next week kaya and I will be in Paris overseeing and documenting the meetings between a few of them, so we'll be able to experience the first round of samples. I love this part, seeing what the perfumers come up with based on what the designers are envisioning! It's very exciting!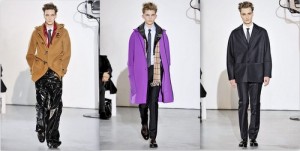 If you could create a fragrance for any designer throughout history who would it be?
JQ: My answer would be Raf Simons. Why? Because i don't like to look to the past, I prefer to look to the future, and Raf Simon's work epitomizes the future to me.
I want to thank Joseph Quartana for taking the time to answer my questions, He has gracefully agreed to supply a "Reader's Choice" draw of one full bottle of the Six Scents: Series Three fragrance of their choice.
If you need some inspiration on your choice you can read my review of all the Series Three fragrances at this link.
To be eligible to win create your own Six Scents Dream Team of fashion designer and perfumer. Choose a perfumer you love and a cutting edge designer you love.. For an extra chance to win LIKE our Behind The Bottle: CaFleureBon Q&A Facebook page. Draw closes June 27, 2011.
PLEASE SPECIFY YOUR CHOICE of a 1.7 oz flacon BY CLICKING THE THE LINK ABOVE TO MARK'S REVIEW
–Mark Behnke, Managing Editor
Editor's Note: Each year since its inception,in 2008, Six Scents chooses a charity and donates generously; this year it is Warchild. How did Joseph learn he was a Finalist for a Fragrance Foundation award?. He read it on CaFleureBon